premium
#Life@Work
Big Interview: Aileen Tan,Group CHRO, Singtel on breaking barriers, building bonds
In this interview with People Matters, Aileen shares her own journey of becoming an HR leader, the philosophy that guides Singtel's talent approaches, technology, taking risks and more.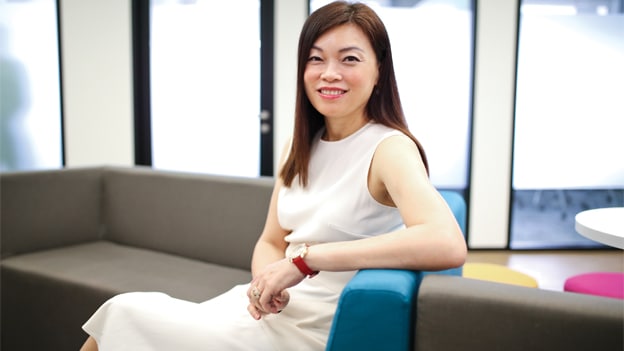 Aileen Tan is the Group Chief Human Resources Officer at Singtel. She is responsible for the development of human resources across the Singtel Group and also leads its corporate sustainability function. Aileen joined Singtel in 2008 as Group Director, Human Resources. Prior to that, she was Group General Manager, Human Resources at WBL Corporation Limited and Vice President, Centers of Excellence with Abacus International Pte Ltd. Aileen was also the Chairperson of Workforce Singapore's National HR Professional Certification Taskforce and co-chairs the Ministry of Manpower's HR Sectoral Tripartite Committee. She is a member of the Media Literacy Council and also a member of the Institute for Human Resource Professionals Board and the Home Nursing Foundation Board. She graduated with a Bachelor of Arts from the National University of Singapore and holds a Master of Science in Organizational Behavior from the California School of Professional Psychology, Alliant Inter...
This is a premium content.
or
Get unlimited access to People Matters and Mobile App!
Subscribe now