Benefits & Rewards
Aon revises projected salary increase for India Inc. to 7.7%
Phase II of the study is out and has more insights to share about the salary increments, with e-commerce, IT, ITeS, Entertainment & Gaming sectors still projected to receive salary increments at a higher rate.
It's 2021 and we still are reeling from the effects of COVID-19. Businesses are brainstorming for a newer and finer edge in their quarterly meetings. Winning is not just an option but a necessity. 
While 2020 was a critical year, 2021 is more like 'road to recovery' for everyone. Industries are settling down with 'Work for Home' schedules and some are even providing interesting leave policies for their employees.       
With that in mind, Aon has released the second phase of India Salary Increase Survey 2021 to share the recent insights from their recent study. To check out the first phase, click here. 
The phase II study, the largest and the most comprehensive of its kind in India, analysed data across 1,200 companies from more than 30 industries this time.
Key Updates from the Survey:
The projected salary increase has risen to 7.7% as compared to 7.3% in Phase I
E-commerce, IT, ITeS, Entertainment & Gaming sectors are still projected to receive salary increments at a higher rate.
Chemicals, Logistics, Auto Vehicles sectors have experienced a surge in salary increments in comparison to Phase I study.
Major increment updates in Phase II:
Salary increments increased in Junior Management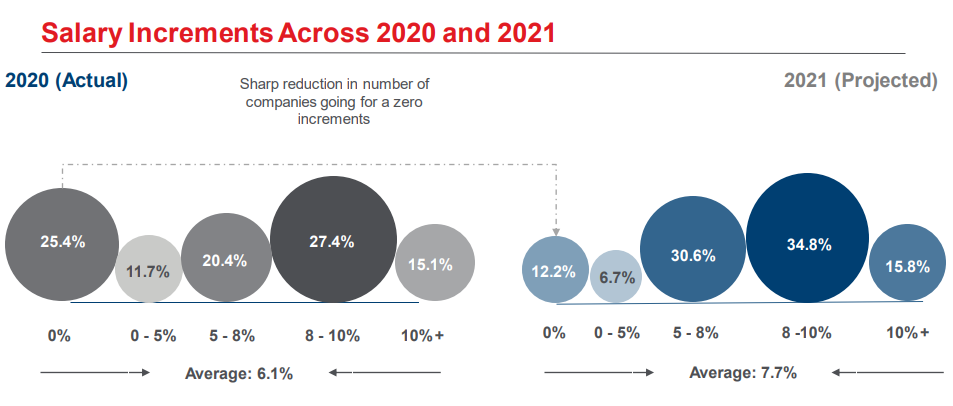 According According to the study, junior management slab is expected to reach to 34.8% as compared to 32% in the phase I study, boosting a positive increment of 2.8%. The study emphasises that the key mantra is to keep the employee relations better and to reduce attrition.
Performance Bell Curve points towards Retention of Top performers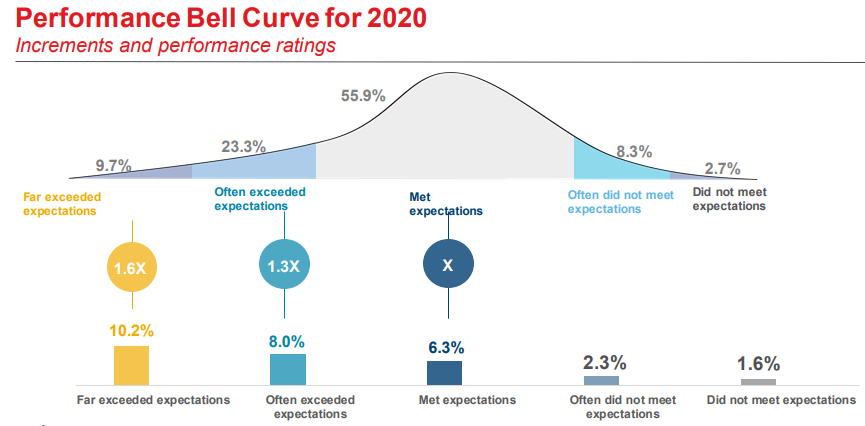 As per the study, organizations need to be more socialistic to encourage retention. Important point to note is that top employees may receive  6.3%X (salary increment) as the organizations will aim for lenient assessment and encourage softer ways to reevaluate the employees. Also, The idea is to develop stabilized programs to mature talent for the company's growth expansion.
Key highlights for the Future:
88% companies are planning to give salary increments in 2021 as compared to 75% companies in 2020
With projected salary increase reaching 7.7%, companies may encourage the employees to raise their performance standard.
Salary hikes in respective to location for 'Work from Home' will be based on performance and talent maturity.
Companies will try to reduce attrition by focussing on junior management and employee wellbeing.
The survey validates the fact that 2021 will see greater recovery and that it is vital for India Inc. to move forward with more employee centric ideas and insights, to ensure a 'total recovery' for every professional.