Culture
Mental wellness: Indispensable at workplace and beyond
Everyone has been affected differently by the pandemic. Millions of people have been confined in their homes, causing mental health concerns to skyrocket.
"It's just a strange place to be in. Nothing really makes sense." Glenn Maxwell said in a 2019 interview about his battle with mental illness. A flamboyant Australian cricketing star also nicknamed "The Big Show," Maxwell took his team to victory over Sri Lanka at a picturesque ground of Adelaide Oval, Australia, in October 2019. Three days later, he surprisingly announced that he would take a break from cricket to deal with mental issues.
Maxwell's statement pretty much sums up the harsh reality of a mental illness that can have many causes - all of which are complex - or none at all. It affects millions of people worldwide every year and that number soared in the last 20 months.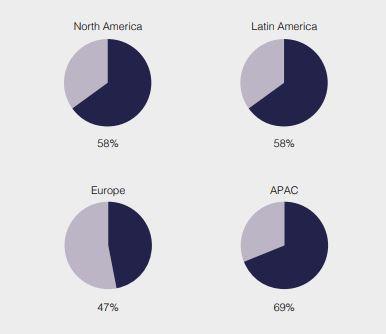 Everyone has been affected differently by the pandemic. Millions of people have been confined in their homes, causing mental health concerns to skyrocket. Be it adjusting to the new normal or a loss of job or salary, feeling isolated or just bearing the weight of these unprecedented times, the pandemic has increased stress and anxiety levels of many.
As we continue to navigate the pandemic, protecting the mental health of employees for businesses is critical not only on a humane level, but also to prevent the loss of productivity. 70% of employees in India feel their employers are supporting their emotional well-being which is excellent to see. At STL, one of our first priorities is to foster a supportive and inclusive workplace that ensures well-being of our employees' mental state. We are running an organisation-wide mental health campaign that includes different initiatives to help the employee manage their mental health.
Focussed Group Discussions
We conducted an EnthuQuotient Survey to check the pulse of the workforce. Based on the wide array of feedback and suggestions, we decided to deep dive to understand how our employees are doing with respect to their mental well-being. We are handpicking employees across various teams and doing Focussed Group Discussion sessions with them. These 45-minute long sessions have small batches of 10-12 employees for our experts to give undivided attention to every employee.
Interaction and Engagement
STL has maintained a well-designed and transparent channel to communicate and engage with our employees. Our innovative employee engagement program includes:
Psychology session: We did an organisation-wide positive psychology session with Dr Akshay Kumar, Director D&I Ask Insights, V. Professor and Head SG, IIIT Delhi, Senior Consultant and Head of Dept. Mental Health, Artemis Hospital. Our employees were highly engaged throughout the session and poured in interesting examples and asked many questions around mental health
Townhalls: We conducted six virtual Town Hall sessions since the lockdown where our leaders got an opportunity to share important updates and have interactions with members across teams.
Happiness Connect: Our happiness connect sessions included various online learning sessions and meditation classes to help employees manage their stress and anxiety
Informal Catch-ups: A number of our leaders engage in regular informal teach catch up sessions to keep employees engaged and motivated
Virtual Get-Together: Our teams often engage in virtual get-togethers to celebrate important occasions
Ensuring Physical Health Safety
The pandemic has caused an increase in fear and anxiety among employees about their safety. We have ensured all the required measures are implemented to ensure the safety and well-being of all the STLers.
Insurance Coverage: We worked with our Insurance Agency in India and secured coverage for treatment of any employee who may be impacted by COVID-19.
Doctors on call: We provide free tele consultation services to our employees who need any medical assistance. The employee can call a toll-free number or send a WhatsApp message to get the medical help he/she needs.
Utmost safety of employees coming to offices, plants or project sites: We have re-opened some of our offices, plants and project sites with a vigour to ensure utmost safety of our employees. We take every preventive measure and comply with the regulatory requirements to ensure the safety and well-being of all our employees.
This article was first published in February 2022 and reflects on the initiatives STL had activated in the same period.