C-Suite
5 women who are changing the face of leadership
Breaking the glass ceiling, these five women leaders are reinventing the way businesses are run, and are examples to the entire world
While Leena Nair becoming the Chief HR Officer of Unilever is doing the rounds, we take a look at 5 established Indian women leaders who are creating quite a ripple in the business world. In the 21st century, women are spearheading a lot many ventures than before. These leaders are proving that to succeed, it is not about gender but is about competency, willpower, hardwork, and also how futuristic leaders can be.
Preetha Reddy: Apollo Hospitals, MD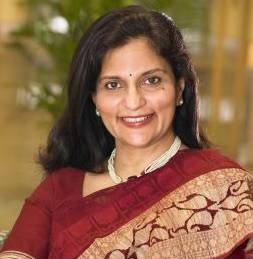 Joined the Apollo Hospitals Group in 1989, she is behind the Group's emergence as Asia's foremost trusted integrated healthcare provider. She is a member of the Indo-US CEOs Forum and Indo-Malaysia CEOs Forum which are think-tanks created by the PMO to strengthen bilateral cooperation and trade. Reddy is also an Independent Director on the Minneapolis headquartered Medtronic Inc. Board of Directors. She has been the president of the All India Management Association (AIMA) and is a recipient of its Honorary Fellowship. She is on the Advisory Council of the Max Institute of Healthcare Management at ISB, Mohali, and is also member of India Advisory Council of Schulich Business School. She is also a Governing Board Member of the XLRI, Jamshedpur. In September 2014, she was conferred with NHRDN 'People CEO Awards - Women Leadership' by The National HRD Network. She was conferred the Lifestyle Icon Recognition Award at CEO India Awards 2015. She holds a B.Sc. from Stella Maris College Chennai, and a Masters in Public Administration. She was conferred the degree of Doctor of Science (Honoris Causa) by the Dr. MGR Medical University, Tamil Nadu in recognition of her outstanding work in the field of healthcare.
Tanya Dubash: Executive Director & Chief Brand Officer, Godrej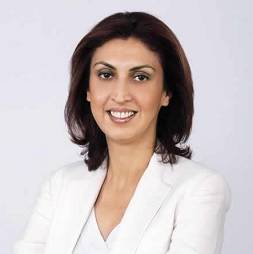 Daughter of Adi And Parmeshwar Godrej, Tanya Arvind Dubash is the Executive Director and Chief Brand Officer of the Godrej Group. She is responsible for changing the 115-year old company into a brand that appeals to the young. She is also a Director on the Boards of several Godrej Group companies. She is the Chairperson of Godrej Nature's Basket. She heads the Strategic Marketing Group (SMG) that guides the Godrej Masterbrand and portfolio strategy, and chairs a Marketing Council comprising of Group Marketing Heads. Tanya is also on the Boards of the Bharatiya Mahila Bank and AIESEC. She is a Trustee of Brown University and a member of the Brown - India Advisory Council. She was recognized by the World Economic Forum as a Young Global Leader in 2007. She is AB cum laudé, Economics & Political Science, Brown University, USA, and an alumnus of the Harvard Business School.
Aruna Jayanthi: CEO Capgemini – Global BPO head from Jan 1, 2016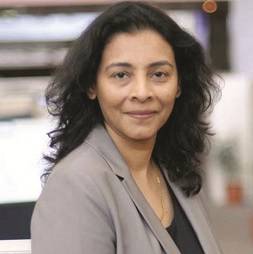 Aruna Jayanthi's role in Capgemini is in transition. On January 1, 2016, she is going to take the responsibility as the global BPO head of the Euro 11-billion French IT company. She will be in charge of business that brings close to $700 million in revenue and which has a footprint in areas like finance and accounting, procurement and supply chain. Aruna has over 2 decades experience in the IT services industry. She has worked out of Europe and North America and continues to travel extensively meeting customers, analysts and Capgemini staff, getting a pulse of customer expectations and market direction. She was ranked 3rd in Fortune India's list of 50 Most Powerful Women in Business 2012 and 4th in 2011. Aruna has also featured prominently in Business Today's list of Most Powerful Women for two consecutive years 2011 and 2012. She received her Master's in Management Studies in Finance from Narsee Monjee Institute of Management Studies, Mumbai in 1984.
Kirthiga Reddy: MD Facebook India
Kirthiga Reddy is a Director of Sales at Facebook India. She is the first Indian employee of Facebook. In 2011, she became Fortune India's Top 50 Most Powerful Women in India. Kirthiga has over 14 years of experice including general management, product marketing and management, product development , strategy and matrixed responsibility of sales. She has worked in the US and India and has driven global business initiatives in the US, EMEA and APAC. She is the board member of Stanford Business School, and in the Advisory role in the Indian School of Business. She is also the Vice Chairman of the Internet and Mobile Association of India. She graduated her computer engineering from Babasaheb Bhimrao Ambedkar University, MS in from Syracuse University, and MBA from Stanford University.
Chanda Kochhar: MD & CEO ICICI Bank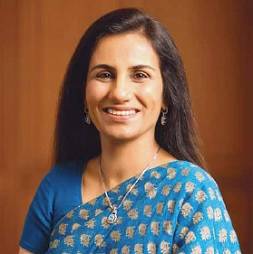 Chanda Kochhar, the MD & CEO of ICICI Bank Limited is widely recognised for her role in shaping the retail banking sector in India and for her leadership of the ICICI Group. In addition to her responsibilities at the ICICI Group, She is a member of the India – Japan Business Leaders Forum and the US-India CEO Forum. She is currently the President of the International Monetary Conference. She is also the Deputy Chairperson of the Indian Banks Association. She is on the boards of Indian Council for Research on International Economic Relations, National Institute of Securities Markets and Institute of International Finance. She did her BA from Jai Hind College Mumbai. She studied cost accountancy at ICWAI and then she went on to acquire a MBA degree from Jamnalal Bajaj Institute of Management Studies. Among numerous honours and awards, in 2015 Chanda Kochhar was named as one of TIME magazine's 100 Most Influential People in the world. She was also ranked 36 in the Forbes list of 'World's 100 Most Powerful Women', and was featured in Forbes list of 'Asia's Power Women 2015'. She was conferred with the Padma Bhushan, one of India's highest civilian honours, in 2011.
There are quite a number of women achievers -- Naina Lal Kidwai of HSBC, Swati Piramal of Piramal Enterprise, Chitra Ramkrishna of NSE, and many more. Their achievements cannot be ignored, and they are proving to the world that inclusion of women in the top rung is definitely a positive step.