Diversity
7 women front-runners changing the rules of the power game
Presenting a list of 7 women leaders who have shattered the glass ceiling and are blazing the trail for the coming generation.
The omnipresent glass ceiling has prevented women from taking top leadership positions at companies for decades. Although the phenomena still exists; but slowly and surely, the glass ceiling is beginning to show cracks, for several women are taking charge and are at the helm of affairs, in several organizations. Yes, the numbers are few, and the success stories less, but this positive development needs to be celebrated, in the spirit of the upcoming International Women's Day next week. Presenting a list of 7 Indian women leaders who have shattered the glass ceiling and are blazing the trail for the coming generation: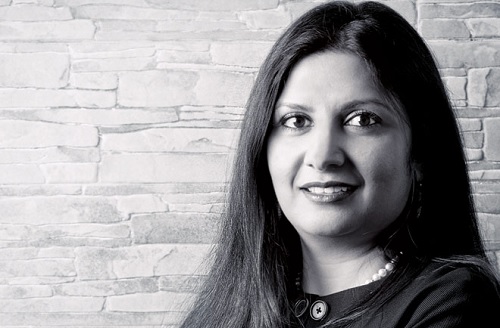 Ipsita Dasgupta, Chief Commercial Officer, GE, South Asia
Ipsita Dasgupta, CCO, GE, South Asia, effortlessly balances several roles in the organization. "My day-to-day life involves matching customers' needs with the technologies that GE has to offer. We start with the market and work backwards," she has been quoted saying. Born in India, she has studied from Columbia University and Harvard Business School, and has worked with IBM and Cisco Systems previously. She has also said that meditation and swimming help her ideate and that her daughters are her inspiration, and the conflict between motherhood and business leader is real.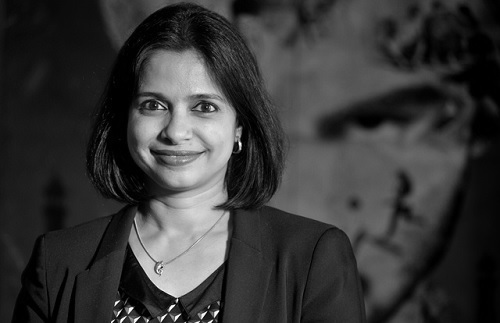 Jyoti Deshpande, Group CEO and MD, Eros International
Jyoti Deshpande, Group CEO and MD at Eros International has been an inspiration to many outside the office as well. Her struggles began when she was all of six months old when she had pneumonia, and then her left leg was affected by polio. This did not stop her from enjoying cricket though. She gave tuitions during college to finance her education ahead, and went onto do MBA, and there she found the love of her life. Cinematic much? It doesn't come as a surprise that Jyoti is currently the head of one of India's biggest production houses and a wildly successful one at that. By that virtue, Jyoti is one of the biggest influences in the Bollywood industry, a field dominated by men.
Leena Nair – Chief HR Officer, HUL
Leena Nair, CHRO, HUL, has recently been appointed as the HR Head of HUL. An XLRI, Jamshedpur graduate, she has been with HUL since 1992. Leena is credited for a number of HR interventions in HUL. Within a month of her being made the HR Director India, she extended the maternity policy, introduced the flexibility policy to work out of home. All these, she had said to People Matters, "came from the belief that we need to make life for women and men easier. When I joined HUL, women comprised only 3 per cent of the workforce there. Today, 30% of employees are women."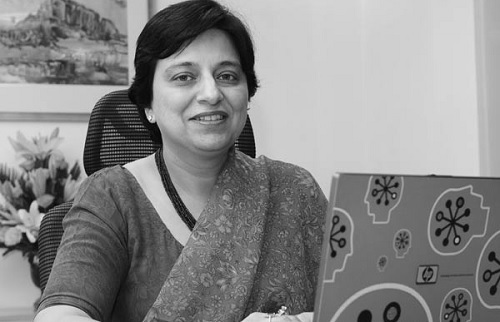 Neelam Dhawan – Managing Director, Hewlett-Packard India
Neelam Dhawan, MD, HP - India, an alumnus of St. Stephens (Economics) and FMS (MBA), from Delhi University, has made a glowing career in the IT sector, otherwise assumed to be a man's world. She has previously worked with organizations like HCL, Microsoft, IBM, Compaq, Asian Paints and Hindustan Lever. With a stellar performance record, Neelam Dhawan has steered the growth upwards with every organization she has worked for. At Microsoft India, she was credited with driving the company's partnerships and strategic alliances.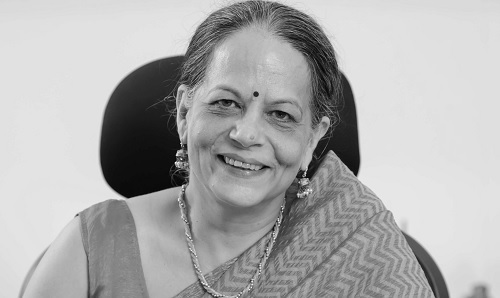 Nishi Vasudeva, Chairman and Managing Director, Hindustan Petroleum Limited
Nishi Vasudeva, Chairman and MD, Hindustan Petroleum Limited, is the first woman to head a Navratna PSU. An alumni of IIM Calcutta, she has previous worked with Engineers India Ltd. Her decades of experience in the industry resulted in her being appointed as the CMD, after she worked as the Director of Marketing and Executive Director-Marketing Coordination in Hindustan Petroleum Limited. She is the recipient of the prestigious 'CIO 100 Award' for four consecutive years from 2006-07 to 2009-10 and was inducted into the 'CIO 100 Hall of Fame'. She has also been conferred with the coveted "Most Powerful Women in Indian Business" award by Business Today.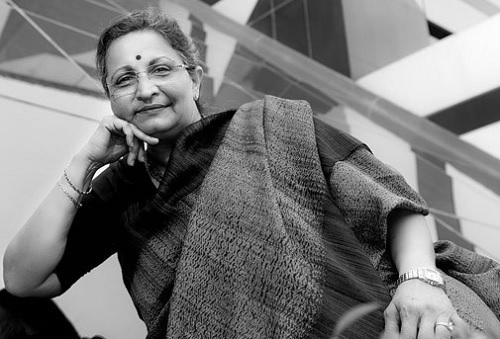 Renu Sud Karnad, Managing Director, HDFC
Renu Sud Karnad, MD, HDFC, joined HDFC in 1978. She has done her post-graduation in Economics from University of Delhi, and also holds a degree of Law from the University of Mumbai. She is also a Parvin Fellow — Woodrow Wilson School of International Affairs, Princeton University, U.S.A. Her success trajectory has known no bounds as she was inducted into the Board as Executive Director in 2000, and went onto become the Joint Managing Director in 2007, and since 2010 has been the Managing Director. She has also been responsible for Human Resources and Communications. She has been the recipient of countless awards and recognitions from the industry.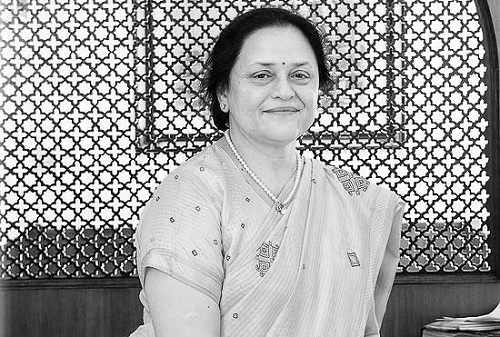 Vinita Singhania, Managing Director, JK Lakshmi Cement
Vinita Singhania, MD, JK Lakshmi Cement, has also successfully served as the first woman president of the Cement Manufacturers Association from 2009 to 2012. Even though her entry into the business wasn't planned, for she had to assume the responsibilities after the sudden death of her husband Sripati Singhania, in 1988. Even though she came from a business family and was an alumnus from Lady Shriram College, Vinita had to work hard to understand the dynamics of the cement business, and used to sit through all the meetings, workshops and seminars. "I realized the biggest challenge for me was to gain trust and prove my capabilities," she has been quoted saying.
Several other women achievers have been making their presence felt, and are proving at every step of the process that they are equally good managers and leaders, if not better. The list of such women is growing, and is a matter of pride for the Indian corporate world, however, much more needs to be done to foster more opportunities for women to lead.
Please note that the list is not ranked in any order, but presented alphabetically.