Diversity
Defining the future of work with diversity & inclusion at the core
In a recent Roundtable discussion hosted by People Matters and Randstad in Gurugram, talent leaders from diverse companies came together to reflect upon the theme 'Future of Work: Creating Inclusive Workplaces.' Here are a few key takeaways from the discussion.
With breakthroughs in technologies, increased social movements, and globalization, diversity is inevitable and creating inclusive workplaces is a necessity. A Mckinsey research shows that companies that are more diverse are more productive, more efficient and give better returns to shareholders. Another report by BCG shows that companies that have more diverse management teams have 19 percent higher revenue due to innovation. 
Diversity and Inclusion have always been important but now as business and talent leaders gear up for the future of work, the need to create inclusive workplaces where each and every working professional feels respected and empowered to work, has further increased. The scope of diversity has increased beyond gender and generations. Besides creating inclusive workplace culture and practices for different genders and various generations working in the organizations, the attention now also needs to shift on other aspects or categories of diversity. 
To discuss the future of work and how diversity & inclusion lies at the core of it, People Matters and Randstad hosted a roundtable discussion in Gurugram. Talent leaders from diverse companies came together to reflect upon the theme 'Future of Work: Creating Inclusive Workplaces.' 
Here are a few key takeaways from the discussion:
Demystifying diversity: Beyond genders and generations
In most simplest terms, diversity is difference of thought, difference of perception, difference of perspective, and difference of impact. Hence, to begin with the organizations now need to look for enhancing more cognitive diversity. When people from diverse educational and work backgrounds come together, they bring in different perspectives and experience on the table. For instance, with so much focus on digital, now the sectors like BFSI, Hospitality and Retail, among others are hiring leaders from IT sectors. Further, with increased automation and increased presence of machines and bots, talent leaders have to prepare to build workplaces where machines and humans can work together. Further, the emergence of gig economy will lead to various types of employees, from permanent to contingent. 
Talent leaders would have to hence keep in mind all of these trends of the future of work and come up with strategies and policies that are inclusive for all. 
Preparing for the future of work and creating inclusive workplaces
Paul Dupuis, Managing Director and CEO, Randstad India shared, "In an interesting experiment we tried in Japan, we went from being time-rigid to introducing flexible work hours. Superflex is what we called it. As a result most employees arrived on time and worked till late."
Dupuis added, "The observation was that the workforce of the future doesn't just want to go to work. They look forward to the project they are working on, the challenges they have to solve and the impact their work can create."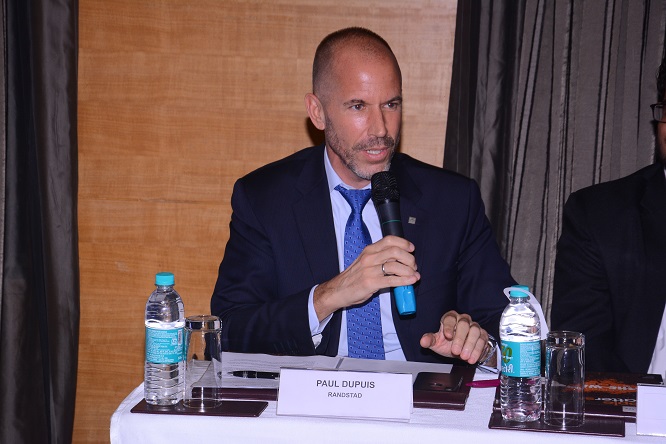 Creating an inclusive workplace for the future of work hence means going beyond basics and relooking at work structures, job designs and the culture that gets reflected in the way each and every member of the organization communicates with each other and the external community. To prepare for the future of work and creating inclusive workplaces here are a few things to keep in mind: 
Redefining roles & Redesigning jobs
Job redesign is essential for employees to be successful and productive in the future of work. Jobs can no longer be restricted to a particular function or a role in an organization. It would keep on changing from one project to another. The job structures would hence constantly keep on changing as per the relevance. Further with increased adoption of technology, job roles will further evolve. 
Communication is key: Open & approachable culture 
An open work culture that welcomes diverse thoughts and perspectives is able to foster more innovation and challenge the business norms. The organizations that are able to build a culture where leaders are approachable and open to new thoughts and feedback are able to constantly improve and thrive as the competition gets tough. No special activities or seminars are required to create such a culture, it has to be inculcated in each and every conversation that happens across hierarchies in the organization.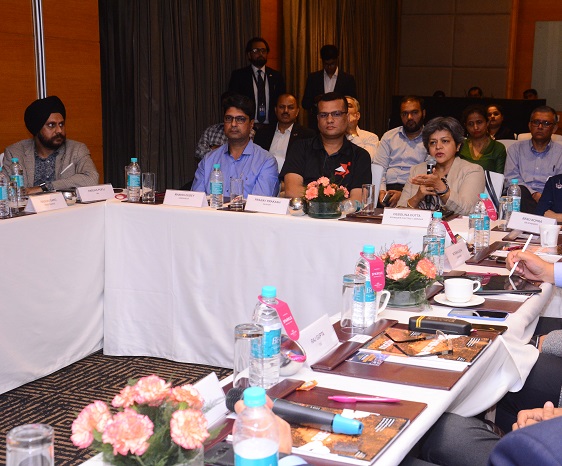 Don't segment, Include
Talent professionals often put a lot of time and effort in identifying different segments of employees who they think represent the 'minority', whether it is in terms of gender, mental or physical ability, socio-economic background or culture. We often miss the idea that this process completely negates the purpose of creating an inclusive workplace for all. Instead such segregation secludes these employees from the rest. The challenge for business and talent leaders is to hence come up with strategies, initiatives and policies that put everyone at par with each other and bring everyone together. 
Conviction: The bottom line 
Creating an inclusive workplace is not as easy as it sounds. With the world of work changing rapidly and the future of work presenting unprecedented challenges, promoting inclusivity at workplace is going to be even more challenging. Talent leaders would first have to understand the various elements of the future of work: machine and human collaboration, the gig economy, the workforce of the future, among others. They have to make continuous efforts to translate these learnings into talent strategies that help create an inclusive workplace. The whole process hence requires great conviction from talent leaders. It can't be approached as a tick in the box activity with a handful of initiatives in place, rather it has to be looked at as a key talent priority to drive business growth.