Diversity
Renu Bohra: Resilience is going to be the most important competency
How can workplaces foster resilience and adaptability in the face of change? Renu Bohra, Chief People Officer at DB Schenker, shares her strategies and insights on driving progress and promoting inclusion and equity.
Uncertainty is a way of life, being open to change.
When Renu Bohra, Chief People Officer at DB Schenker, began her career almost 30 years ago, there were very few women in HR. As a young woman, Renu faced the implicit and explicit prejudices of a society that had already determined which career paths were open to women and which were not.
Renu recalls how, at office events, she was often offered soft and non-alcoholic drinks while her male colleagues were given a choice of both. This example, although anecdotal, illustrates how society limited women's options at the time.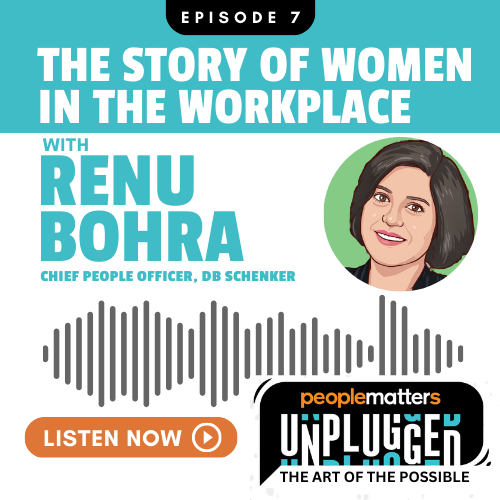 Now, Renu looks back on her journey and acknowledges the progress that society has made towards providing equal opportunities for women. From a constructive and optimistic perspective, Renu appreciates the change and development that has allowed many women to become leaders in different areas.
READ MORE | Leadership skills every leader must master in 2023
This empowerment is the result of progressive awareness, not just individual efforts. Witnessing this progress has been the most valuable learning experience for Renu, which is why she describes her professional journey as "rewarding, interesting, and a learning experience."
Renu is one of Asia Pacific's leading voices and one of the most innovative HR leaders. She believes in the power of collective action to effect significant changes for women in the workplace and beyond.
Renu recognises that inclusion and equity remain significant challenges, particularly for HR leaders. However, with a practical vision that places human beings at the centre, Renu focuses on finding solutions to overcome these challenges. "If you bring me a problem, bring me a possible solution to analyse it," is one of her favourite phrases. With this philosophy, she has been able to navigate the changing context, especially over the past three years, and design customised solutions for team members and clients, who are her top priority.
READ MORE | How one woman's job hunt led to building her own career site
Renu believes that change will continue, especially with the integration of new technologies and artificial intelligence. Accompanying teams in these transformations, training them, and sometimes "forcing" them to respond to new, more creative, and flexible ways of thinking is a way to move towards change. Above all, Renu believes that when teams see the benefits of such change, such as well-being and a better work-life balance, they are motivated not to be left behind. Renu, who is considered an inspiration by many of her former colleagues and disciples, leads these processes.
"It's about helping them accept that uncertainty is a way of life, being open to change," says Renu. "Resilience is going to be the most important competency as organisations change. We're going to have more disruption. A lot of changes are happening, and we will need a different set of skills for the future. The more open you are to learning, the more successful you will be."