A Brand Reachout Initiative
Employee Engagement
From illness to wellness: Building a proactive approach to employee wellness
Wellness Wins Read similar articles
The concept of employee wellness has been around for a while. But as the world of work gears up for a new decade, it is time to relook at the approach to employee wellness and make shift from reactive to proactive approach.
There is both a theoretical and an empirical body of research that highlights the correlation between the effects of employee wellbeing on productivity or firm performance. Human relations theory states that higher employee wellbeing is associated with higher morale, which, in turn, leads to higher productivity (Strauss, 1968). Emotions theory argues that employees' emotional states affect their productivity (Staw et al, 1994), and in particular, that positive emotions lead to heightened motivation and hence better job outcomes and organisational citizenship (Isen and Baron, 1991*). 
The concept of employee wellness has hence been around for a while now and so has its impact on organizational productivity. The traces of its can also be found back in the days when Henry Ford realized the importance of work-life balance and introduced 5-day work week. 
Mrugesh Dholakia, Head of Bien-etre, Sanofi shared the example of Henry Ford at a recent breakfast roundtable by People Matters and Sanofi Pasteur held at Chennai and took the room full of HR leaders through the evolution of employee wellness. 
"For many decades now the way employers look at corporate wellness programs has been reactive. But now it is time for business and talent leaders to redefine the purpose of Wellness Programs to address the productivity goal. As the World Economic Forum also highlighted: Higher employee wellbeing is associated with higher productivity and firm performance," he said.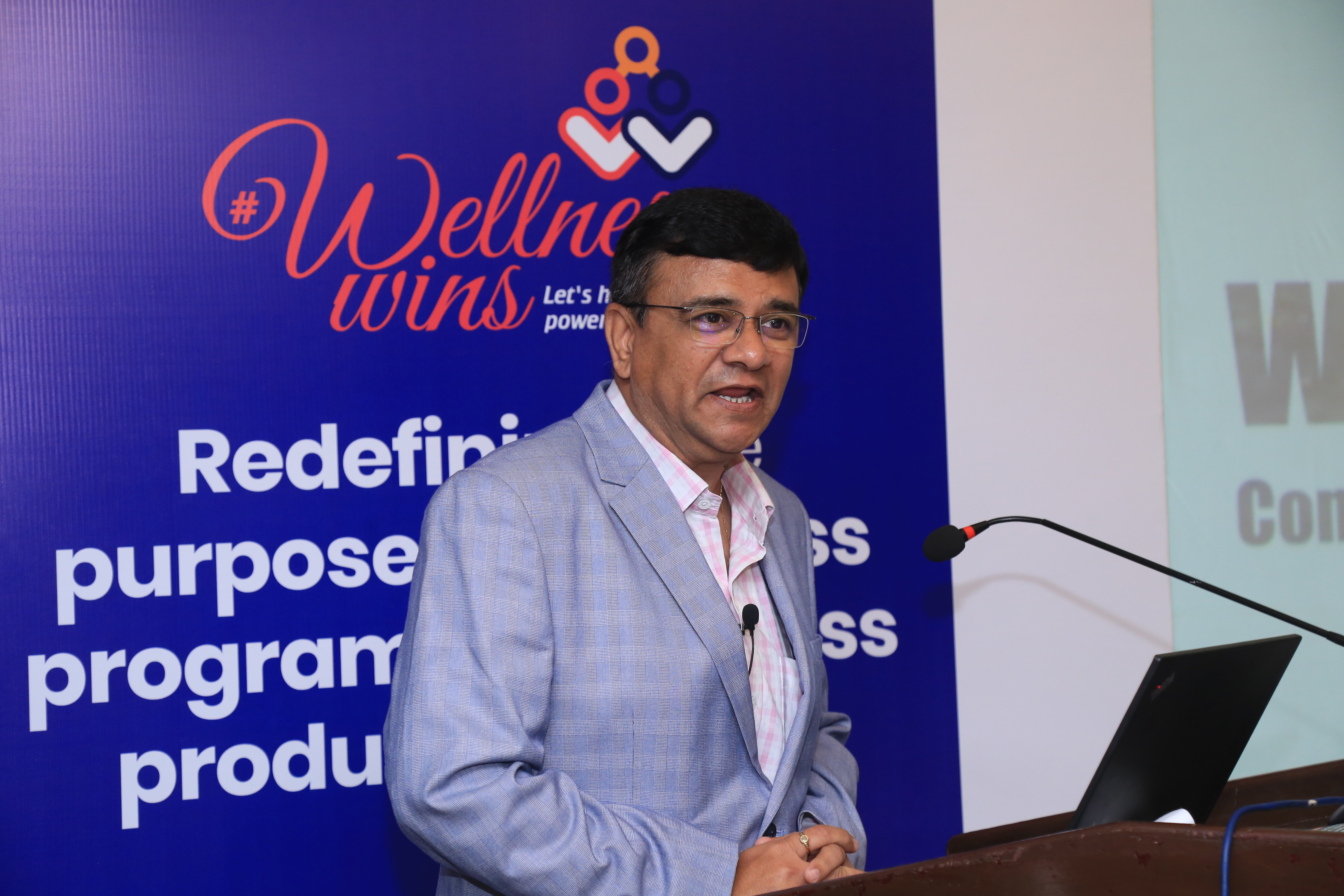 Mrugesh Dholakia, Head of Bien-etre, Sanofi
As per a report, presenteeism could account for as much as 61 percent of the total cost of worker illness.
The annual estimated presenteeism cost is $180 Bn and hamper the productivity and business. The World Economic Forum shares that organizations which focus on wellness are seen as two and a half times more likely to be a best performer and three times more likely to be productive. 
Besides sighting these examples, Mrugesh also unveiled the latest report by Sanofi and People Matters on 'Role of preventive wellness in fostering workplace productivity'. He shared the report with the small group of HR leaders present at the roundtable discussion. 
Later, in this roundtable, HR leaders from diverse industries came together to discuss on the theme, 'Redefining the purpose of Wellness Programs to address Productivity Goal.'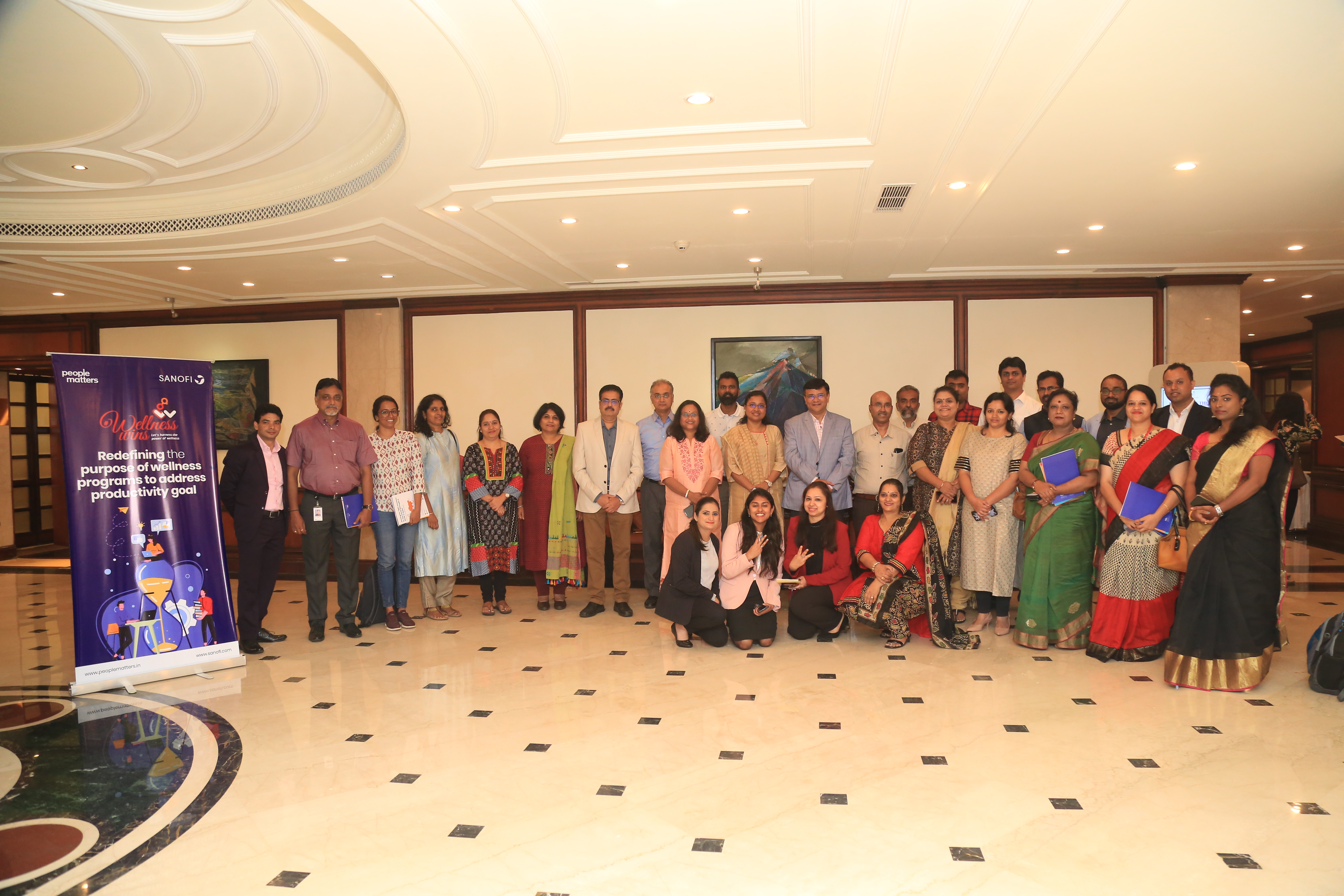 Here are some key insights from the discussion:
Shifting the approach towards employee wellness: From reactive to proactive
Back in the days and for some firms even today, employee wellness means catering to the employees' challenges as and when they come. Whether it is in terms of their physical health or mental well being. It is only when employers notice low engagement scores or high attrition rates or low employee productivity that they realize something is wrong. But as it is said, "It's no use crying over spilled milk." 
The one thing that business and HR leaders can learn from  past experiences is that it is better to strategize for ensuring that challenges like low engagement scores or high attrition rates or low employee productivity, don't emerge. They have to proactively make sure that the employees' are physically, mentally and financially secure.
Henceforth, to ensure that employee wellness is approached proactively and holistically, introducing employee assistance programs is not enough. It has to be brought into conversations and there should often be dialogues around it. 
Many companies have realized this and are making continuous efforts towards shifting their approach. Employee wellness has become a critical agenda for businesses and together with experts, both business and HR leaders are making conscious and consistent efforts for it. For instance, Kenneth J, AVP HR, TCS shared that to face Industry 4.0, they introduced Workforce 4.0, where they connect with associates and ensure that wellness is taken care of at the workspot. On the other hand, for Cognizant as Jayanthi Shivakumar, Associate Director HR shared going beyond the employees and addressing the wellness of their families as well has worked.  
Looking at employee wellness holistically
As defined by WHO, health is, "A state of complete physical, mental and social well being and not merely an absence of disease."
With this holistic definition of health in mind, Ashok Leyland is looking at employee wellness from three pillars: Physical wellness, Emotional wellness and Social wellness. 
Uma Rao, VP HR, shared, "Ashok Leyland is a manufacturing company, with employees of all range from one end to another, in terms of age, qualification, awareness and knowledge. We had a diverse and geographically spread workforce to cater to. We wanted to approach employee wellness both proactively and holistically."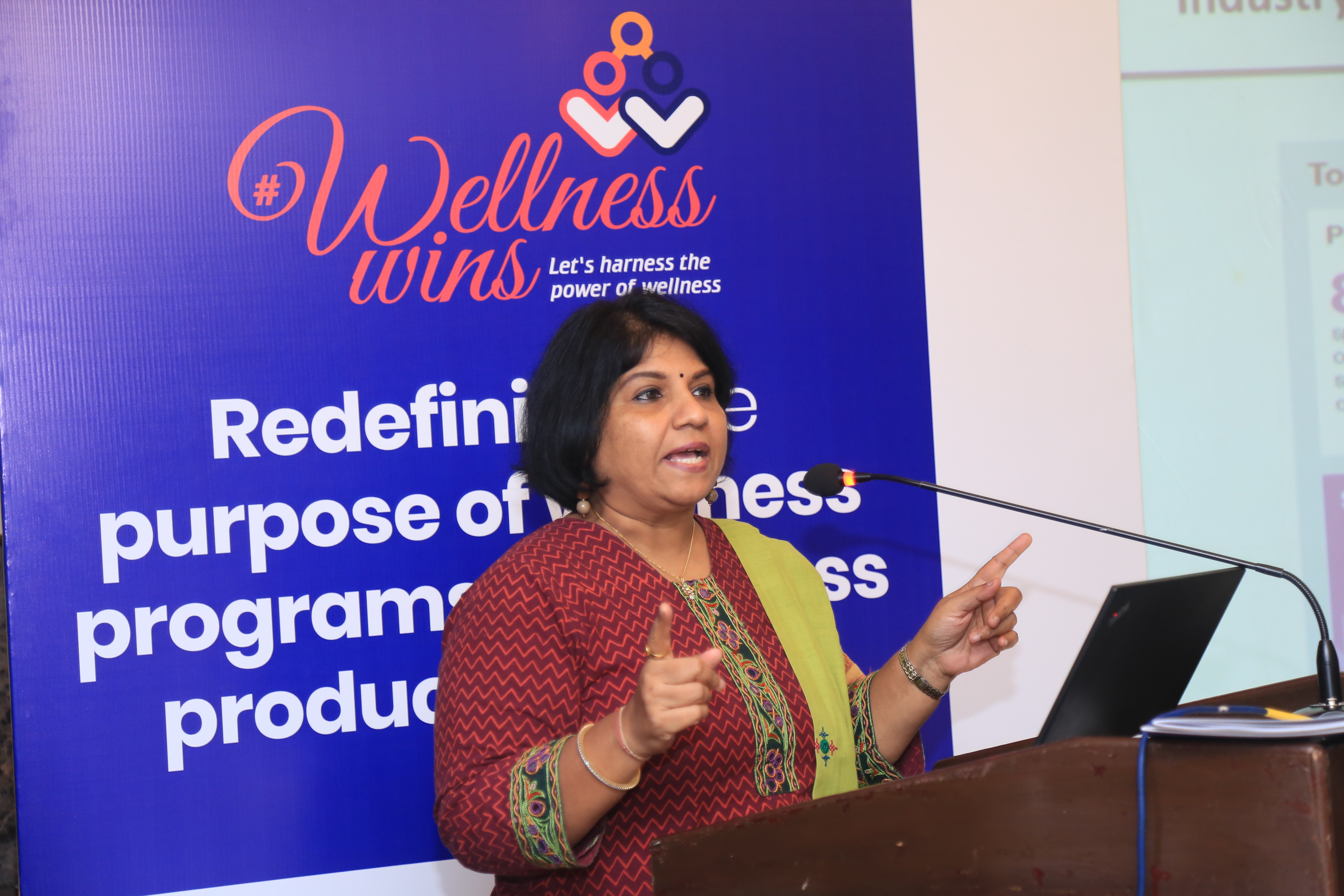 Uma Rao, VP HR
Even Standard Chartered Bank has adopted a holistic approach. Hema R, Vice President & Regional HR Business Partner, Europe & Americas, Standard Chartered Bank said, "Corporate wellness programs often lack consistency and are done in a piecemeal fashion. But the world of work, including banks are now slowly moving towards designing sustainable employee wellness strategies."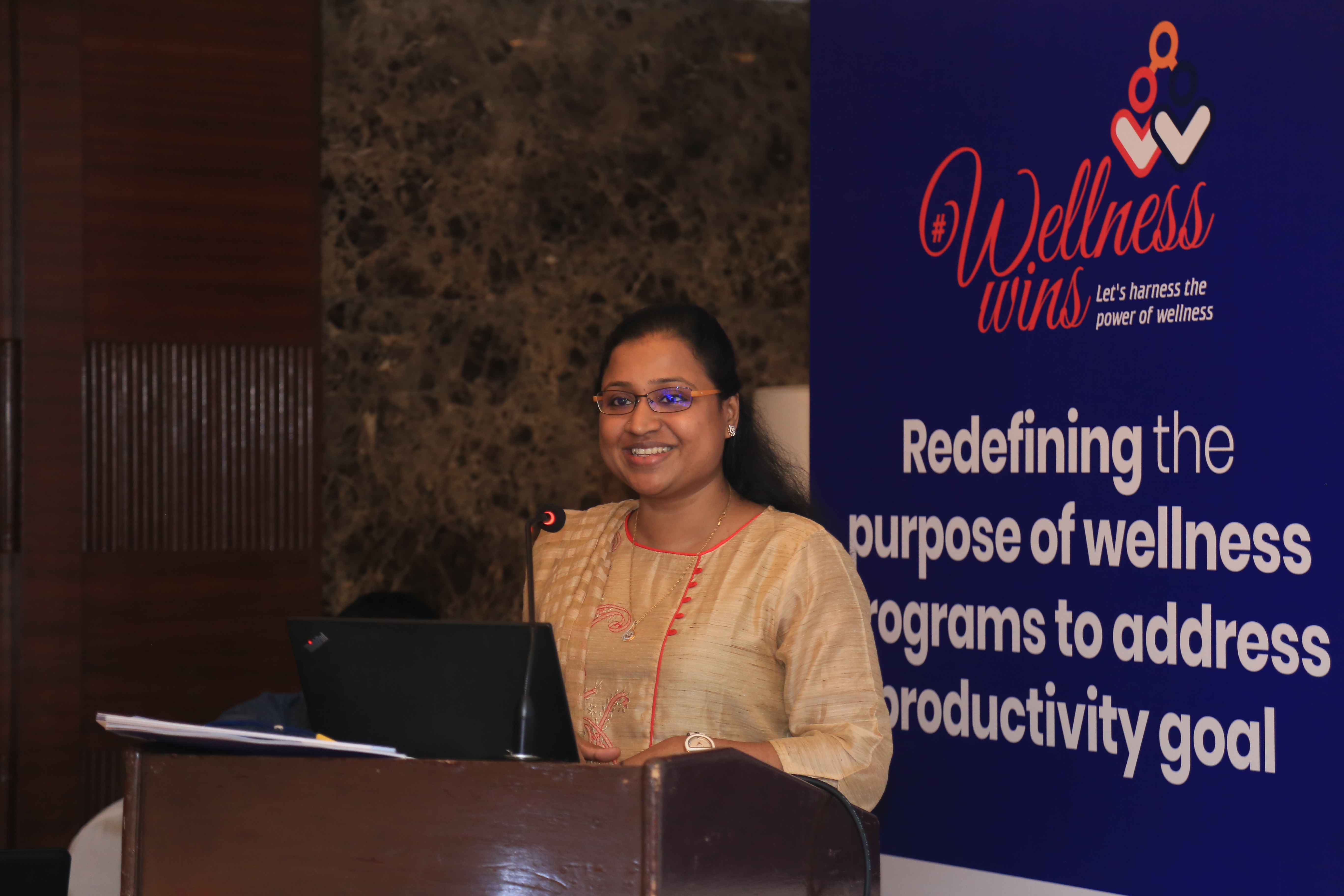 Hema R, Vice President & Regional HR Business Partner, Europe & Americas, Standard Chartered Bank
She shared that in Standard Chartered, wellness is part of their overall people strategy. "For us, wellness is about tracking all the pillars, physical, emotional and mental, and financial," she said. 
Employee wellness and building a case for productivity
A report suggests that, "Well-designed wellness programs have a return on investment (ROI) of 1.5-3 times the dollar amount spent over 2-9 years." The various HR leaders present couldn't agree more on the huge ROI that comes from proactively investing in employees' wellness. 
They in fact feel that the business case for employee wellness is so evident that there is no longer a need to reiterate the case for employee wellness and productivity any longer. 
When all the elements around employee wellness are addressed proactively, employees are more engaged. The business case of the direct link between employee wellness and productivity doesn't have to constantly be reiterated. There is a clear correlation and that is the pitch we need to go forward with.
Culture: The strongest pillar for employee wellness 
It is with the foundation of a healthy, supportive culture, that the workplace wellness programs can thrive. The programs and strategies are mere tools or modes to ensure employees' wellness but what binds it all together is a strong pillar of culture. And who drives culture? People leaders. 
As Hema R said, "People leaders create the experience for each and every person working in their team. While at the organizational level we can have an overarching culture, but the onus of creating a good experience for the employee lies with the people leader."