A Brand Reachout Initiative
Employee Engagement
Take these simple steps to boost employee experience for remote workers!
Did you know remote workers are 35-40% more productive than their in-office counterparts? Here are some steps you could take to boost your employee experience.
Despite the push towards working from the office, hybrid workplaces will likely stay – especially for jobs that could be done from home. In fact, multiple studies1 over the last two years reflect that employees would prefer to quit if not given the flexibility they needed.
Although only 10% of SMEs2 (Small and medium enterprises) in India were willing to continue remote work post-pandemic, designing an employee experience strategy that considers the demands of a flexible workplace can play a crucial role for SMEs to retain and attract high-quality talent.
But as the work experiments over the last three years showed, there are several investments that businesses need to make – from emphasising clear communication, fostering a virtual culture, to investing in remote training and developments and prioritising well-being and mental health support. 
Here are some steps you could take to boost your employee experience.
Fostering communication and connection:
One of the major challenges of remote work is meaningful engagement. Just creating a remote work policy is not going to help, SMEs need to invest in communication, training, technology and support in order to boost the workplace experience.Here are some technology features that could help your organisation deliver a meaningful experience for remote workers:
Enabling access to information seamlessly through mobile can greatly boost employee experience of remote workers. Using this feature, employees can raise tickets using their cell phones, they could rate how effectively their queries were resolves. And the portal can also provide a detailed summary of total tickets raised, how many are pending and how many were closed.
Surveys to capture feedback
Using technologies today can help companies engage in structured feedback exercises that boost the workplace environment and culture. It can also help improve transparency, simplify top-to-bottom communication and vice versa. 
The Survey tool on Keka enables HR professionals to easily obtain employee feedback and opinions. Additionally, companies can also engage in shorter communication assessments of remote employees by introducing polls that can gauge the mood of remote workers.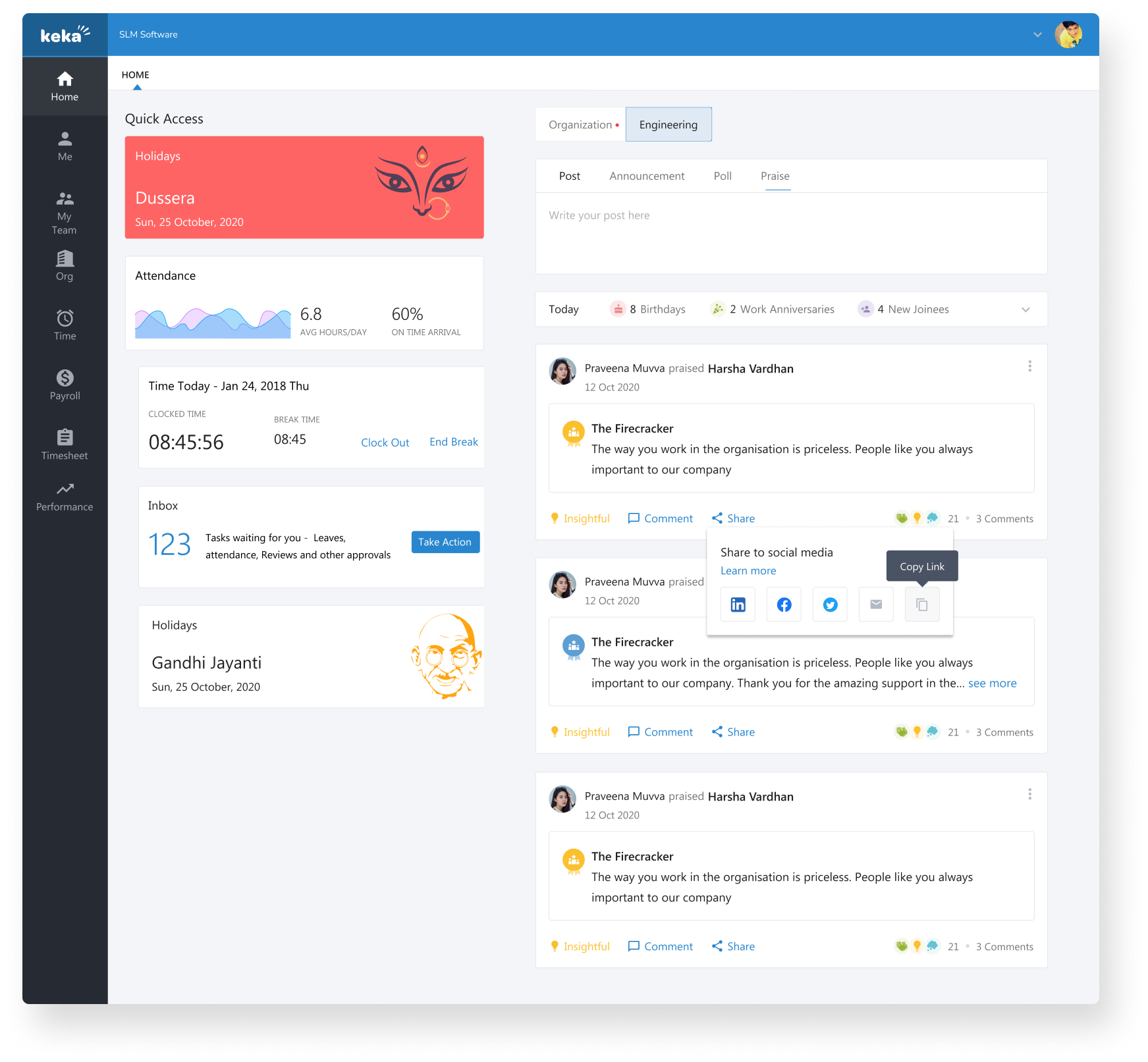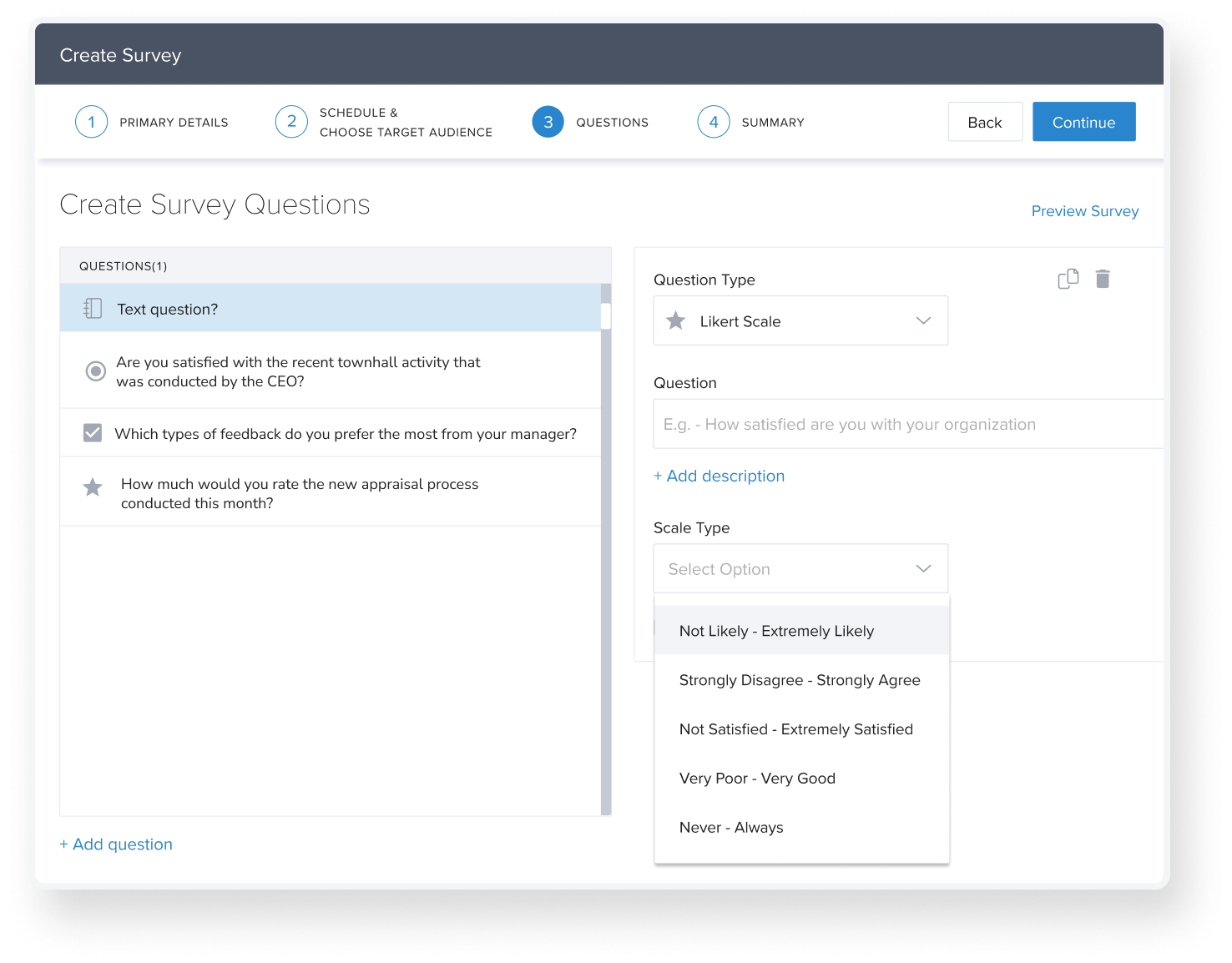 Cultivating a culture of open communication by providing virtual socialisation and information conversation can help build team relationships. What's also needed is setting clear guidelines and expectations around communication, response times and preferred channels.
 Workflow management and reporting:
Whether supporting remote workers or enabling gig work, having access to workflow management tools can ease the burden on HR operations and line managers. SMEs need to enable seamless process experience and facilitate ease of communication. Workplace experience is enhanced when employees don't have to spend time emailing and following up with their HR and line managers on administration-related tasks.
Designing and executing goals
Goal setting and execution is one of the critical features that help remote workers stay motivated and on-track with their work responsibilities. With OKR (Objectives and key results) tools, remote employees can define their personal goals and objectives. It is easy to set short term goals and to accelerate self-motivation.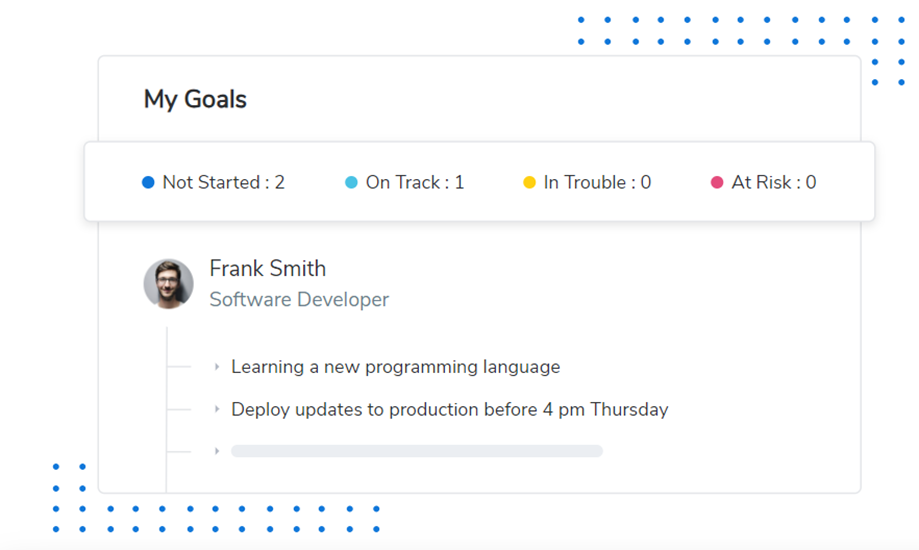 To create a healthy, collaborative, and good relationship with reporting managers, remote workers need to engage in a rhythm of continuous communication. Technologies today empower remote workers with an end-to-end system for 1:1 meeting. It also allows participants to take notes, define action items and access any past conversations.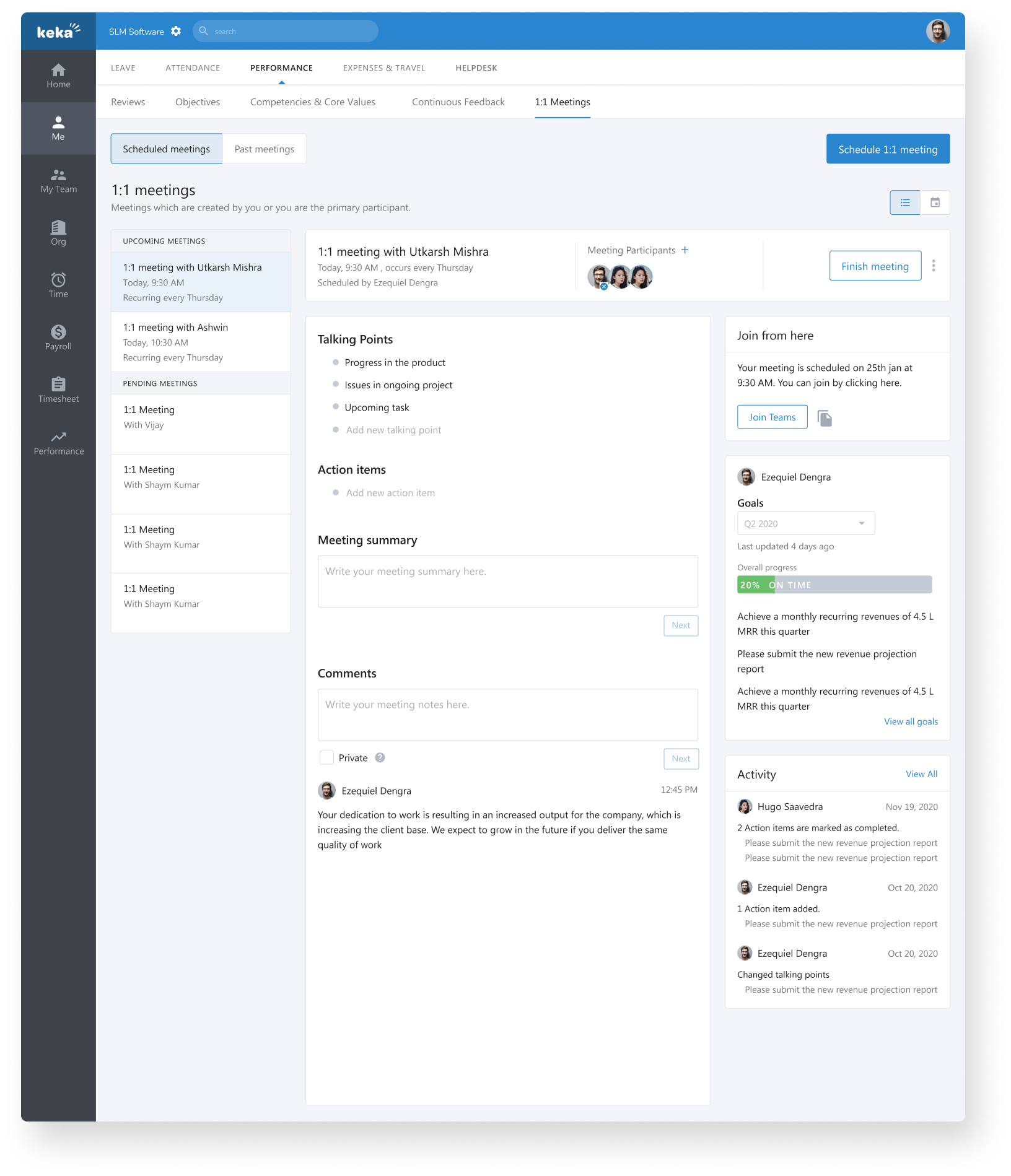 Using the right technology, it's possible to access reports and analytics that can offer deep-dive insights that not only help the remote employee keep track of their day-to-day work, it can also ease strategic decision-making at the management level
Wellbeing and mental health:
Extended periods of social isolation and a sedentary lifestyle can lead to not just physical health issues but impact mental health. SMEs can create a supportive environment for remote workers, ensuring their happiness, productivity, and long-term success.
Remote work can blur the boundaries between work and personal life, making it challenging for remote workers to disconnect and establish a healthy work-life balance. In fact, employee burnout was one of the top challenges with extensive remote work. With greater autonomy, remote workers are often responsible for managing their time, setting priorities, and meeting deadlines independently.
Creating a comprehensive well program policy that covers lifestyle and stress management, nutrition, physical activity are comprehensive steps that companies can take to support remote workers. Emphasise the importance of work-life balance and encourage remote workers to establish routines, set boundaries, and prioritise self-care activities. Provide guidance on time management and offer flexibility, when possible, to help employees manage their workload effectively.
In the short run, limited budgets and IT capabilities can hinder the provision of reliable hardware, software, and communication platforms, potentially affecting productivity and collaboration. But that's fast-changing. With technology that's accessible, SMEs can find the right tools to boost their workplace strategy.
Sources: