Employee Engagement
Why prioritising employee wellness is critical for business success
Organisations are now offering programmes targeted towards lifestyle risks and high-cost cases, finds WTW survey.
Indian employers are increasingly recognising that employee wellbeing is a critical component of business success.
Diversity, equity and inclusion (DEI) programmes are the top social wellbeing initiative provided by Indian organisations, reveals the latest Wellbeing Programmes India Survey by global advisory, broking and solutions company WTW.
The programmes offered under DEI include inclusion and diversity training (71 per cent), accessible office spaces (71 per cent), gender neutral company communications (71 per cent) and inclusive benefits options (62 per cent). Some companies also have gender neutral restrooms (33 per cent) and diversity scholarships (20 per cent).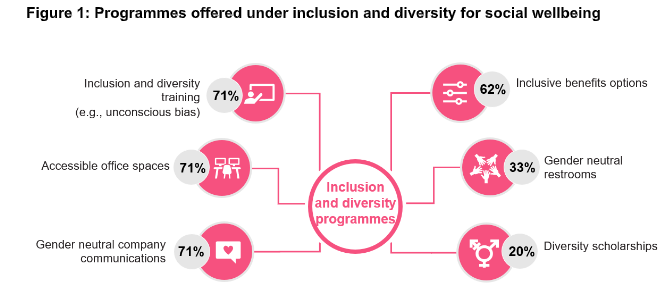 Action plan 
According to the report, organisations are planning or considering various steps around the wellbeing of their employees across the four pillars of wellbeing – physical, emotional, financial and social in the next three years. These include offering health risk assessments (89 per cent), having an organisation-wide mental health strategy (86 per cent) and offering financial wellbeing education (69 per cent).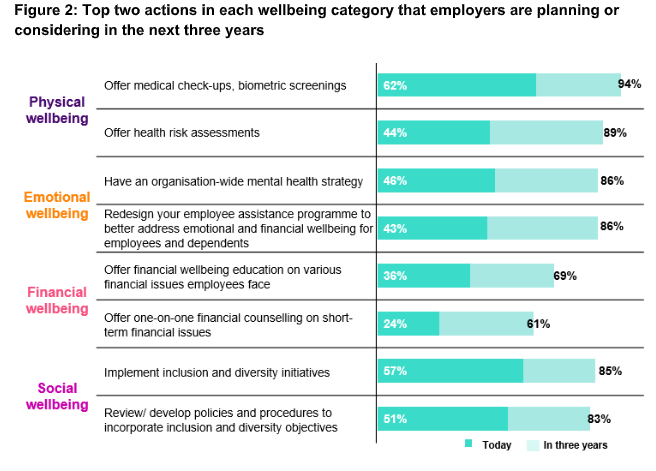 Family inclusion in wellbeing programmes, but further action needed 
The study also finds that companies are already expanding coverage beyond the employee but more needs to be done. For programmes covering emotional wellbeing, 50 per cent of the companies included the coverage for spouse and 39 per cent of companies covered parents.

Vinod VK, Head of Health and Benefits, India, WTW said that in order to accomplish holistic wellbeing, companies must first understand the employee's sphere of influence and expand specific benefit programmes to these influencers. 
"For instance, it is natural to expect a spouse or partner to contribute to financial decisions and it is important to include them in such education programmes. Covering families under financial wellbeing programmes can also help address the gender wealth gap, which remains a major concern in India. Similarly, the emotional wellbeing of partners, children and parents has a direct impact on the employee, and any such programmes would be sub-optimal if they do not involve these family members." 
Lifestyle risk management and target specific health conditions
An increasing number of companies are now moving towards offering programmes under lifestyle risk management and target specific conditions, reveals the survey.  These include weight management programme (32 per cent), healthy sleep programme (29 per cent), cardiovascular disease management (26 per cent), diabetes management (26 per cent) and cancer management (25 per cent). Notably, programmes targeting specific conditions are also becoming more inclusive with 35per cent companies offering maternity management and 19per cent companies offering fertility support.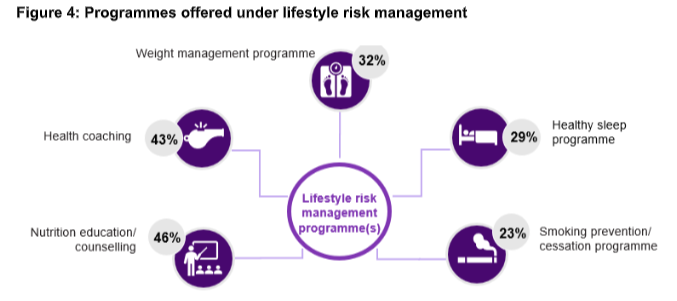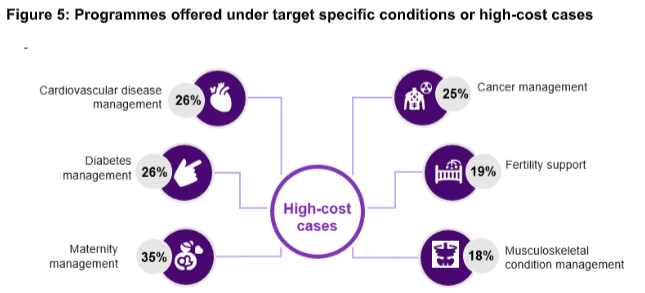 "The pandemic was a watershed moment when companies started moving away from merely benchmarking their employee benefits towards taking an inward-out approach. This starts with looking deeper into the correlation between employee behaviour and preferences. Progressive organisations should focus on listening to their employees, identifying their needs and wants, understanding employee cohorts and moving towards purposeful and relevant benefits," said Vinod.