Talent Acquisition
Helpchat's alternative route to attract core team
Networks are a key source of hiring among entrepreneurs. Ankur Singla, Founder & CEO of Helpchat, shares how he attracted his core team as someone from a legal background, without access to technical networks.
This anecdote is a part of a series from the People Matters June cover: Travails of Team building. The story focuses on learning the first principles of attracting and enabling the core team from entrepreneurs. Read it in two parts Travails of team building: Learning from startups and Travails of team building: Enabling, not retaining.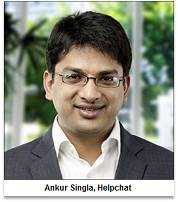 As a founder, it was difficult for me to initially connect with potential hires as I didn't have access to the various technical networks that startup founders usually have and I was of a legal background. And despiteactively using both social media channels and startup events as a platform to talk about my idea, I wasn't able to attract talent to join my core team. The need was to approach the problem head on and look for people who could fill key positions of the core team. But often there's no guarantee that an approach would work. What one needs is the ability to adapt and take alternate routes to achieving the goal. In my case I decided to focus on scaling my business. This would attract talent on its own. I realized the more I focused towards making the business better, more were the number of people who wanted to join in.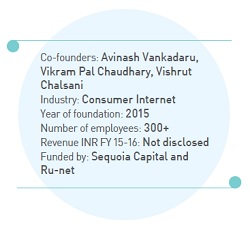 So an effective way to attract the right talent was to work on the business model to ensure people get motivated to join and work in your startup. It becomes difficult to attract people without business traction. In my case, once the business was gaining traction, one the current co-founders wrote that he would love to join and sent across a power point presentation on how he would be able to add value to the idea. The other two of the co-founders who came on board had similar unstructured paths toward joining us. For us there has been no formal networks, no IIT degrees. For me, the only solution was to focus on execution and hope that good talent would come flowing in. And my way of communication is very open, I try and encourage people to ask uncomfortable questions and also about products orwhat they want the founders to do etc. Moreover, once you scale up, and when you have a change in business direction, you should use the people who are already with you, instead of going to the market and finding new people for the roles created.