Culture
Superprofs Founder on strong culture as key to building a good team
Piyush Agrawal, Founder-CEO of the test preparation platform Superprofs, on the importance of defining and distilling culture for good hiring
This anecdote is a part of a series from the People Matters June cover: Travails of Team building. The story focuses on learning the first principles of attracting and enabling the core team from entrepreneurs. Read it in two parts Travails of team building: Learning from startups and Travails of team building: Enabling, not retaining.
Upon our transition from Bhopal to Bangalore, we tried changing our strategy and hiring through consultants, job boards and headhunters. But we figured an element of suitability and fitment with our firm was missing after hiring through these channels. This led to a high attrition rate and people who we got through these agencies would leave in a short span of time. Most of the senior level people that I hired through such agencies were eventually let go of.
Looking back at this part of my journey, the thing that it taught me was to open up my own networks and channels to find candidates with similar vision and a strong sense of passion. This also helped us manage costs as efforts to find candidates using agencies were mostly wasted, given their short tenure in the company. Since the idea and the functioning of the company were at a nascent stage, I realized it was important to build a strong company culture to attract people within my own networks as it was easier for me get them excited about the possibilities of working in a startup.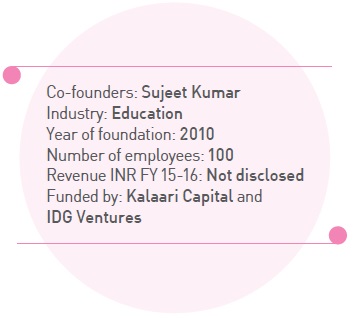 I believe startups need to focus on building and defining the culture of the company in order to attract the kind of talent they want. And analyzing the traits of the people who thrive in such a culture is key to identifying the right kind of people who fit into the company would help startups build an understanding of the right 'culturally fit' person within their company. There will definitely be a time we need to scale up and look at other inorganic channels that are not referrals, but we need a firmer framework for that. It cannot be based only on how technically sound a person is – but also has to focus on the cultural aspect. For that, we need to identify and analyze what the culture is – who are the people who have been successful and who haven't been successful – for e.g. 5 traits that the successful ones showed, as opposed to the unsuccessful ones. Once we have identified those things, we could frame questions which can be asked in a structured and universal manner during interviews. Till then it will have to be referral-driven.