Technology
Funding & acquisitions in the HR Tech and work space: July-Sept 2019
In this quarter, both Indian and global HR Tech firms were on a fundraising spree with Zeta raising a $60 Mn round from Sodexo. Globally, Alight Solutions, renowned health, wealth, and HCM provider closed the deal to acquire NGA Human Resources.
The year started with more investment and funding activity in the global space compared to the Indian HR Tech space. However, in the second quarter of 2019, investment activity picked up pace in the Indian HR tech space as well.
As per Deloitte Consulting LLP, the HR technology marketplace is a $400 Bn market globally. Investor interest in this sector is steadily growing globally and in India as well. It is estimated that Indian firms can save at least $600 Mn annually with HR tech. As organizations turn more towards digitization, investments in the sector are expected to grow.
Here's a quick look at the significant fundraisings and acquisitions in the HR tech space and workspace in the first quarter of this year.
Fundraisings/ Investments from July-Sept 2019
HealthAssure: Mumbai-based healthcare aggregator, HealthAssure, raised $2.5 Mn in Series A funding led by Blume Ventures in July. Founded in 2011 by Varun Gera, the startup has tie-ups with hospitals, clinics, laboratories, doctors and insurance companies to offer healthcare schemes for corporate employees. It claims to have a network of more than 4,000 primary care centers across 1,100 cities on its platform.
Zeta: Fintech startup Zeta has raised a Series C investment of under $60 Mn from Sodexo at a valuation of $300 Mn. With this investment, Sodexo will acquire a minority stake of under 20 percent in Zeta.   Zeta started its journey in the digital meal benefit market. Its present product portfolio includes a full-stack, cloud-native, neo-banking platform for issuance of credit, debit and prepaid products that enable legacy banks and new-age fintech institutions to launch retail and corporate fintech products. It also includes an enterprise solution for corporates, such as automated cafeteria, employee gifting and rewards, and recognition.
Board Infinity: Board Infinity, an edtech startup raised Rs 2.2 Cr in an angel round from a clutch of angel investors. Board Infinity provides short skilling courses delivered by industry experts in live classes format across emerging technologies, management roles. The startup will use the funds in improving the technology platform and expand its current learner base in Tier 2-3 cities.  
Caymus Technology: Mumbai-based skilling platform, Caymus Technology raised Rs.1.2 Cr in an angel round that saw participation from technology leader Rob Solomon along with angel investors from India and US. The startup is focused on integrating education, skills and technology by using Artificial Intelligence to recommend learning programs aligned to career goals for both personal and professional development. Mehta has another venture in the education sector called The Red Pen which was launched in 2011.
Awfis: Coworking space provider Awfis raised an additional $30 Mn in its fourth round of funding from marquee investor ChrysCapital in August. Existing investors, Sequoia India & The Three Sisters Institutional Office also participated in the current round. The fresh capital infusion will be used to further its commitment towards building the largest network of futuristic workspaces to service the needs of growing India. 
Advantage Club: Gurugram based employee rewards and recognition platform Advantage Club has raised $1 Mn as part of its pre-Series A round of funding led by GrowX Ventures and joined by early-stage investor Sprout Venture Partners, among others. Existing investors Axilor Ventures and Mumbai Angels, as well as angel investors, also participated in the round. 
AttainU: With a vision to help aspiring engineers be more job ready, edtech startup AttainU raised angel funding from investors including Shailesh Rao ex-Google India Head, Nikhil Rungta ex-Intuit India Head, Anil Gelra - Founder, SnapMint and  Manish Kumar - Founder, KredX and LetsVenture in the month of September. It plans to use the funding to further strengthen faculty, development of courses, counselling teams and build a semi-automated platform to cater to the huge demand they are receiving from the professionals.
GigIndia: Freelance marketplace GigIndia, a technology platform that helps students find part-time jobs, has raised an undisclosed amount of funding from a bevy of technology industry veterans including former Tata Consultancy Services Ltd CEO S Ramadorai, former Tech Mahindra CEO Kiran Deshpande, Tasty Bite Eatables co-founder Ravi Nigam and Shashank Deshpande, co-founder of Clarice Technologies in September.
Darwinbox: HR Technology platform Darwinbox raised a funding of $15 Mn in the month of September. This round was led by Sequoia India along with participation from existing investors Lightspeed India Partners, Endiya Partners and 3one4 Capital. Darwinbox's cloud based end-to-end Human Resource Management (HRMS) platform caters to HR needs across the entire employee lifecycle (hire-to-retire). 
Global Fundraisings/ Investments from July-Sept 2019
 2DAYSMOOD : Globally, 2DAYSMOOD, a Dutch HR Tech startup which has developed a real-time measurement method to track employee engagement and happiness with an anonymous 15-second survey linked to a smart analysis platform, raised a new investment of €360K in July, which it will use for product development and international expansion.
MindTickle: In the same month, MindTickle, a leader in the landscape of Sales Readiness tech, secured $40 Mn in Series C funding. Norwest Venture Partners is the new investor which participated in the investment round along with existing ones such as Accel Partners, Canaan, Qualcomm Ventures LLC, NewView Capital etc. 
Harvey: Pre-employment assessment software company Harver also raised $15 Mn in Series B funding, led by Insight Partners in the same month. The investment will further accelerate Harver's vision to reinvent the volume recruitment process through digital automation. 
Clear Review: London based HR Tech startup Clear Review, a cloud-based performance development platform raised €2.9 Mn in Series A investment led by Albion VC, along with participation from Mercia in July as well. Founded in 2016 by Stuart Hearn, Former HR Director at Sony, the cloud-based startup aims to enable a high-performance culture by creating a transformational framework that replaces annual reviews and plans with real-time feedback and agile goals. This framework enables people managers and employees to track conversations on feedback, goals and action plans.
CleverConnect: Paris-based HR tech startup CleverConnect which aims to help everyone find the job that best suits them has completed a funding round of €5.5 Mn led by Sofiouest. Founded in 2010, the company has been self-financed, generating a turnover of €14 million in 2018, which it expects to increase by 40% in 2019.
Talview: In August, Palo Alto-based HRTech startup Talview, an AI and ML- enhanced Instahiring platform raised $6.75 Mn in Series A funding. Backers included Storm Ventures, Inventus Capital, Eileses Capital, and Emergent Ventures. The startup will use the proceeds to further enhance with AI capabilities and expand globally.
StaffAny: Singapore based StaffAny, a workforce management application that connects HR and operations to better manage hourly workers, raised $1 Mn in a seed funding round led by technology investment firm FreakOut Holdings, Inc. and angel investors. The list of angel investors includes Kenji Niwa, an HR tech entrepreneur, and Lim Qing Ru, Kwok Yang Bin and Royston Tay, co-founders of Zopim, a live-chat software company acquired by Zendesk in 2014.
SINC: Also, in the same month, SINC, a Bahrain based Software-as-a-Service (SaaS) mobile platform that simplifies the management of a mobile workforce by operating timesheets, location tracking, staff scheduling, and job tracking, raised US$250,000 in a pre-seed funding round led by Dubai Angel Investors and other prominent regional angel investors. The funds will be used in the short-term to expand SINC's development team and build out the job tracking functionalities that small businesses in North America desperately need. 
Arctic Shores: In September, Manchester-based Arctic Shores that provides psychometric assessments for employers, harnessing neuroscience, AI, and gamification raised €5 Mn in Series A investment to accelerate its international expansion. Beringea led the round, with participation from existing shareholders including Candy Ventures. Arctic Shores will use the investment to accelerate the expansion of its international offices and launch a SaaS platform to broaden its product offering to support both enterprise clients and SMEs. 
Stoke: In the same month, Israel based on-demand platform Stoke raised $4.5 Mn of seed funding. The round was led by TLV Partners with participation from Bogomil Balkansky (former VP Cloud Recruiting Solutions at Google), Flatiron Health founder Zach Weinberg, Boaz Chalamish (CEO of Clarizen), and others. The startup seeks to help companies access the growing talent pool of self-employed freelancers and contractors and manage the flexible workforce at scale. 
Acquisitions from July-Sept 2019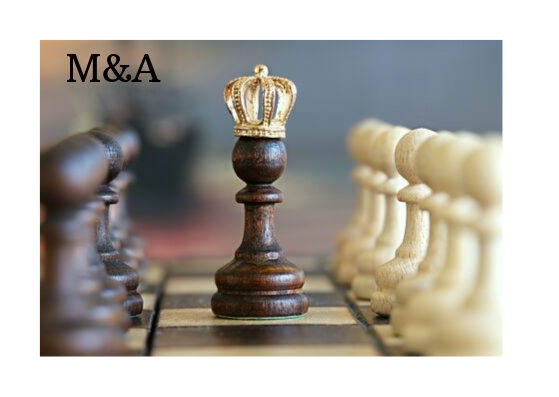 Globally, Alight Solutions, a renowned health, wealth, and HCM provider closed the deal to acquire NGA Human Resources, subject to customary closing stipulations in August. NGA Human Resources is a global payroll services provider and a digital HR solutions company which has more than 4,500 employees in more than 35 countries, according to a press statement released by Alight. Alight happens to have about 10,000 employees with 19 global delivery centers majorly in North America and the APAC region. This intended transaction is expected to close in Q4.