HR Technology
10 reasons not to miss People Matters TechHR India 2023
It's three weeks to go before we welcome you to Asia's largest HR and Work Tech conference, People Matters TechHR India 2023. Here's why you should definitely attend it!
People Matters TechHR India has become a movement in the last nine years, where future-forward businesses, thought leaders, HR practitioners, HR technology product leaders, entrepreneurs and investors have been inspired to architect a deep and inclusive space to craft meaningful solutions, touchpoints and platforms to make work work. In its tenth year, take this journey of discovery with our agenda that invites you to look at challenges as possibilities with 'Art of the possible: Design for the Unconventional' where we urge you to break away from outdated modes of thinking and devise newer ways of intersecting business, technology and leadership for greater impact. It's time to rethink the future of work as you keep raising the bar for innovation and growth.
We give you 10 reasons to attend People Matters TechHR India 2023:
This year's theme, 'Art of the Possible' will give you the roadmap to take your organisation to greater heights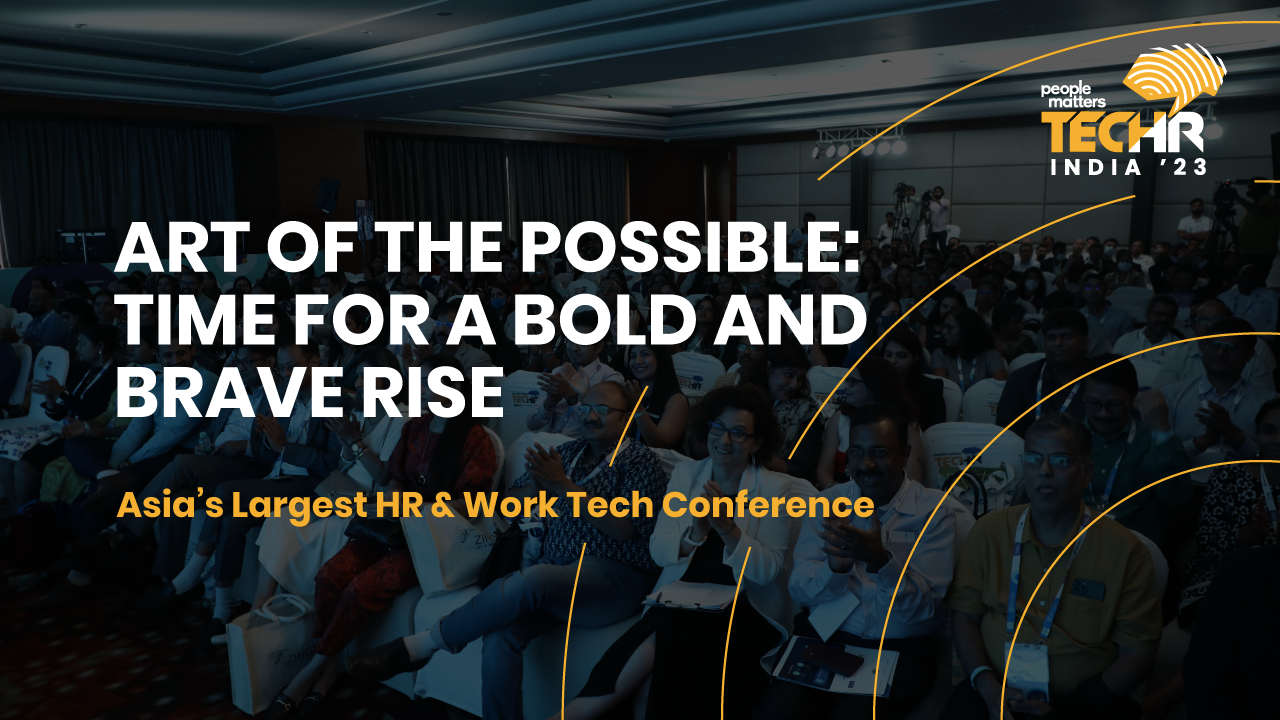 People Matters TechHR isn't just a conference but a great way to step into the future where you can act decisively and courageously to build purpose-driven, future-fit organisations, that aren't deterred by the wave of AI. Take the first step to build a vibrant and high-impact community as you envisioned. Click here for the complete agenda.
Unleash possibilities with authenticity and passion with vocal dynamo Papon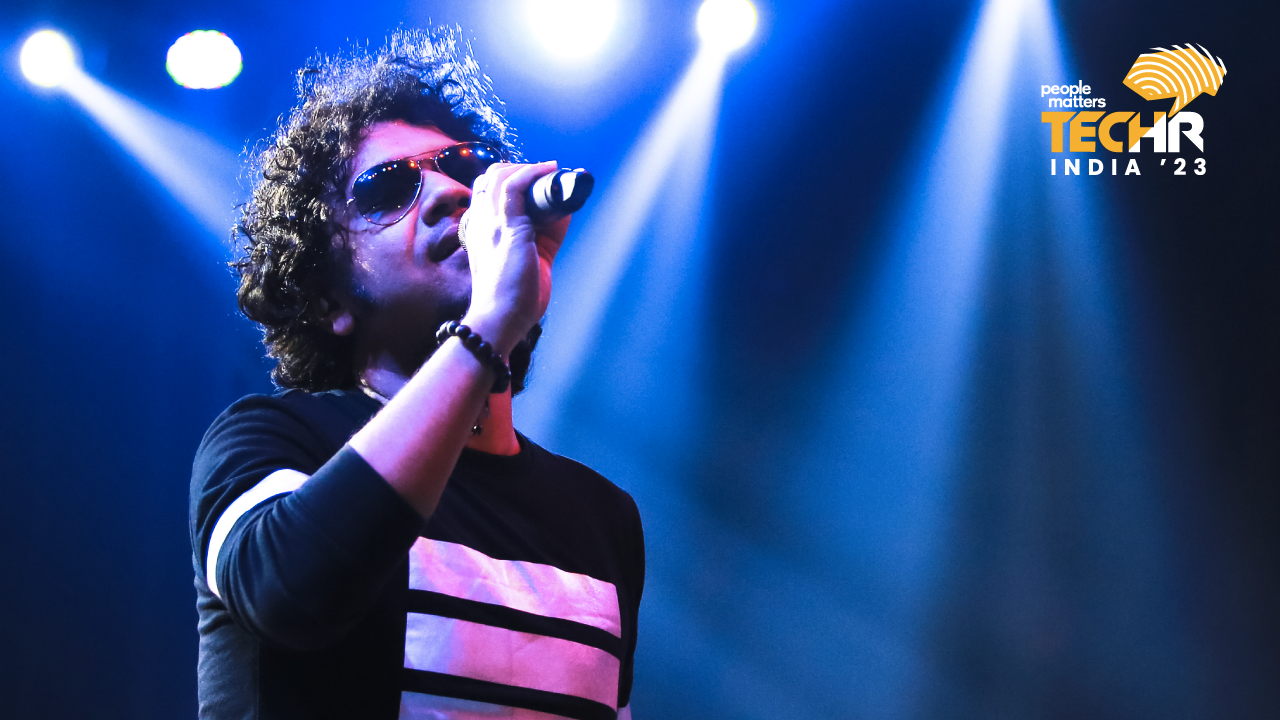 As singer-songwriter Jon Bon Jovi once said, "Nothing is as important as passion. No matter what you want to do with your life, be passionate", we also believe that passion and authenticity have the power to push you to understand your 'why' in life and career. And what better way than to hear it from one of the celebrated singers of India, Papon, who has stayed true to his roots while letting his music beat through a million hearts. In his session, Papon will take us on a journey of being one's authentic self as he gives us the hacks to standing out, pursuing passion above everything else and loving work on your own terms. You also get the chance to groove to his greatest melodies in an exclusive concert at People Matters TechHR Night Fest!
Learn from global luminaries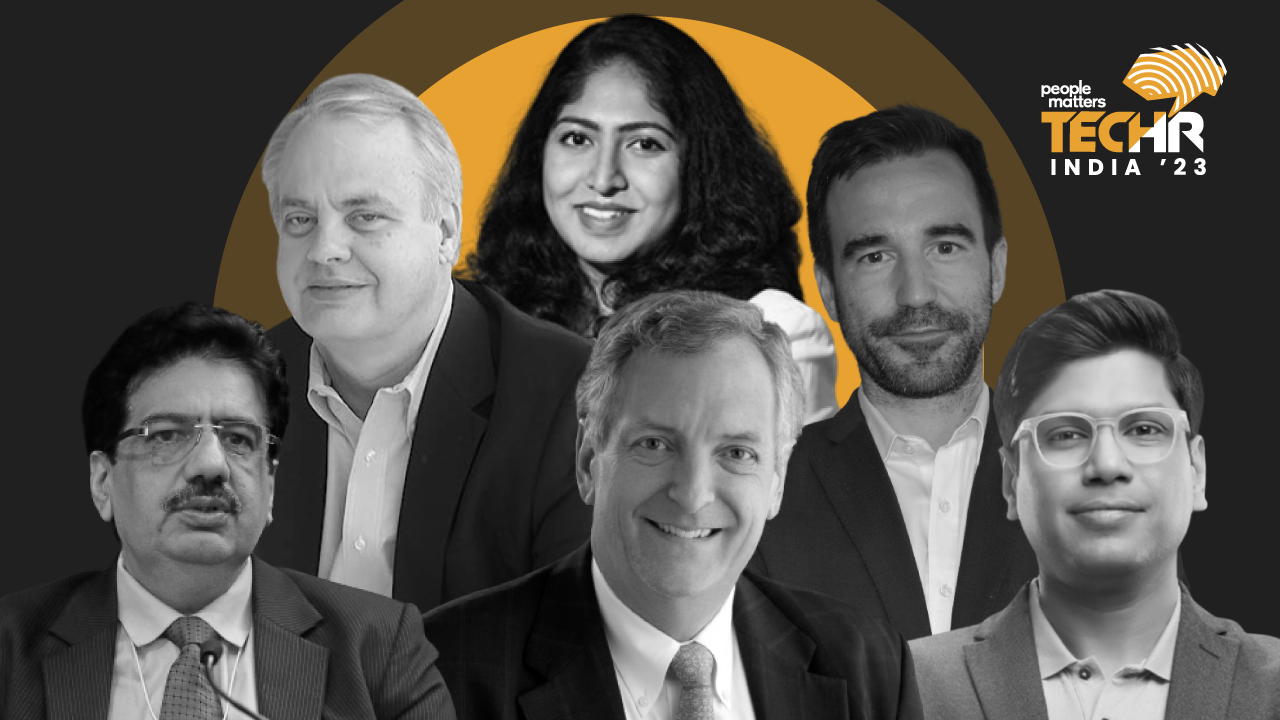 Meet global experts on transforming business and HR such as, Dave Ulrich, co-founder and principal, RBL group and professor, University of Michigan Ross School of Business; Brian Sommer, president and founder, TechVentive; Dr Tomas Chamorro-Premuzic, author and chief innovation officer, Manpower Group; Vineet Nayar, founder and chairman, Sampark Foundation and former CEO, HCL Technologies; Shraddhanjali Rao, Head HR, Google and Peyush Bansal, co-founder, chief executive and people officer, Lenskart, among others. Click here for the complete list of speakers. 
Get inspired by young entrepreneurs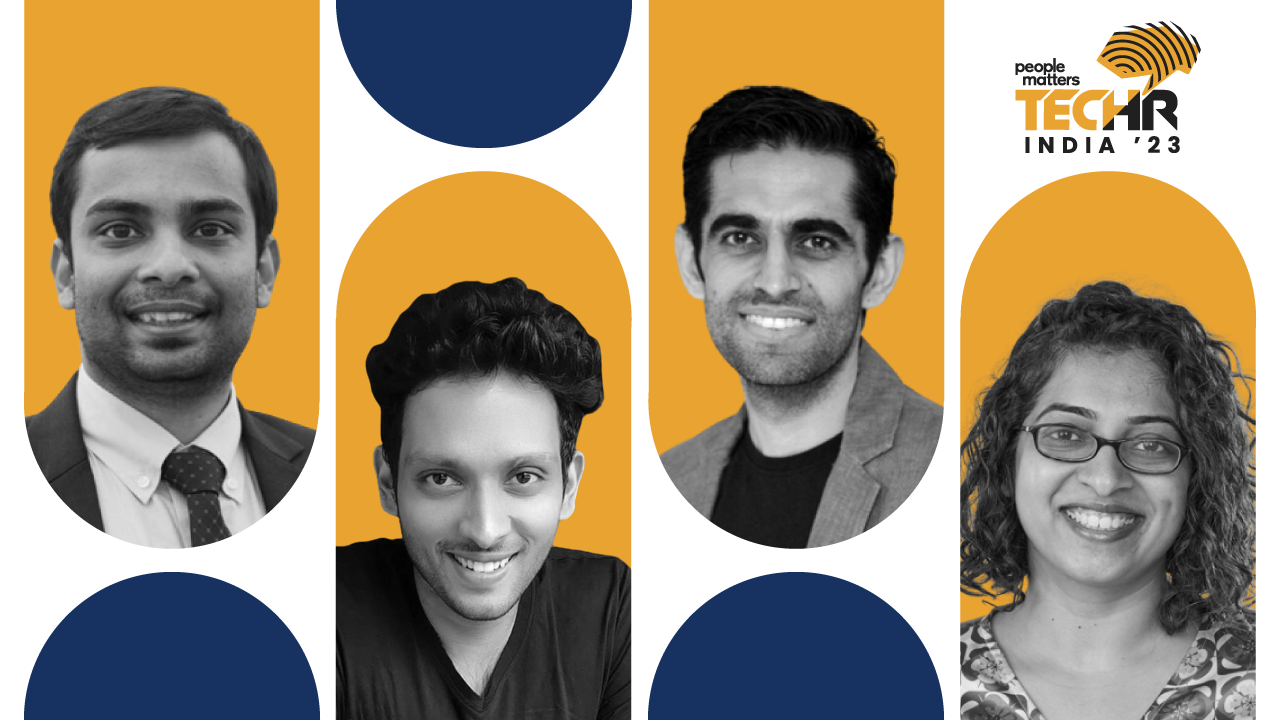 Take cues from Ankit Agarwal, founder, Phool; Krishnan Sunderarajan, founder, Loka; Atul Satija, founder and CEO, The Nudge and Ayushi Gudwani, founder and CEO, FableStreet, among others, who had the passion and the drive to follow through on their ideas while making the world a better place. Click here for complete list of speakers. 
Garner guidance to navigate the HR landscape from prolific leaders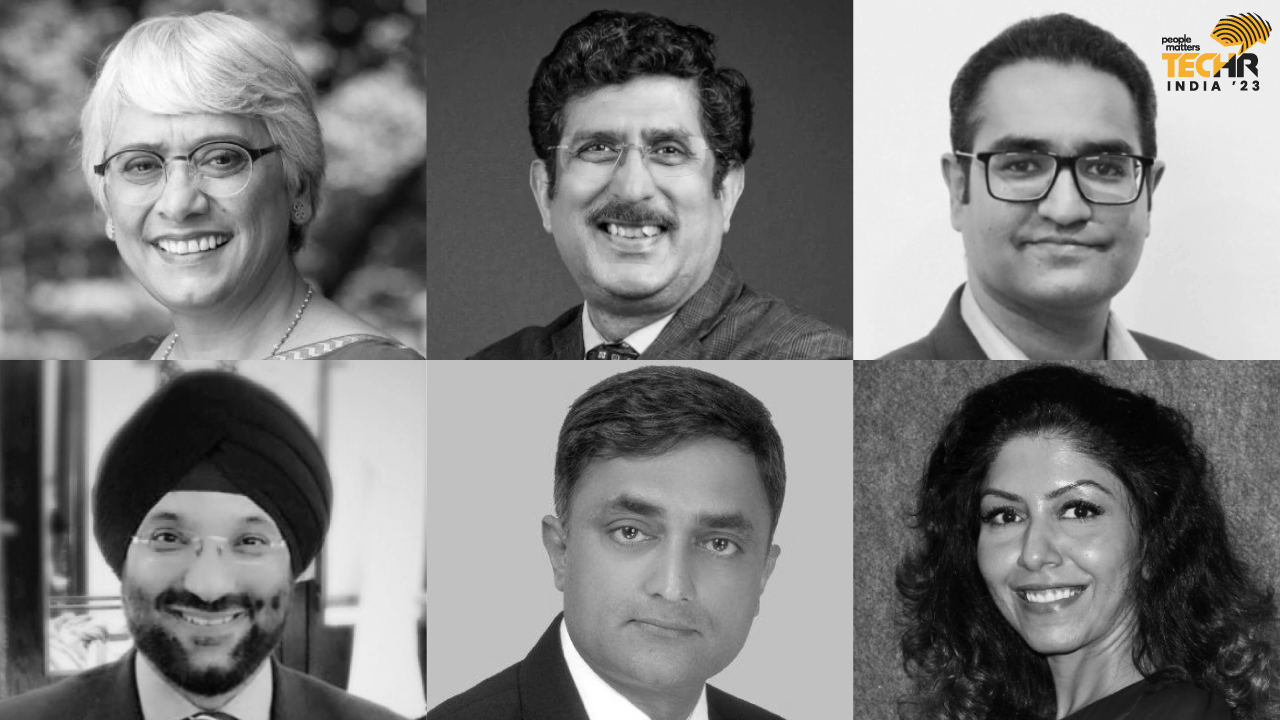 Gain insightful ideas into the new and interesting concepts around HR and aspire to do better in your organisations with Raju Mistry, President and Global Chief People Officer, Cipla; Aadesh Goyal, CHRO, Tata Communications; Karan Bajwa, CHRO, Mamaearth; Harshvendra Soin, Global CPO and Head-Marketing, Tech Mahindra; TK Srirang, Group CHRO and Head HR Function and Infrastructure Management Services Group, ICICI Bank; Aarti Srivastava, CHRO, India, Capgemini, and many more. Click here for the complete list of speakers. 
Gain a broader perspective on critical issues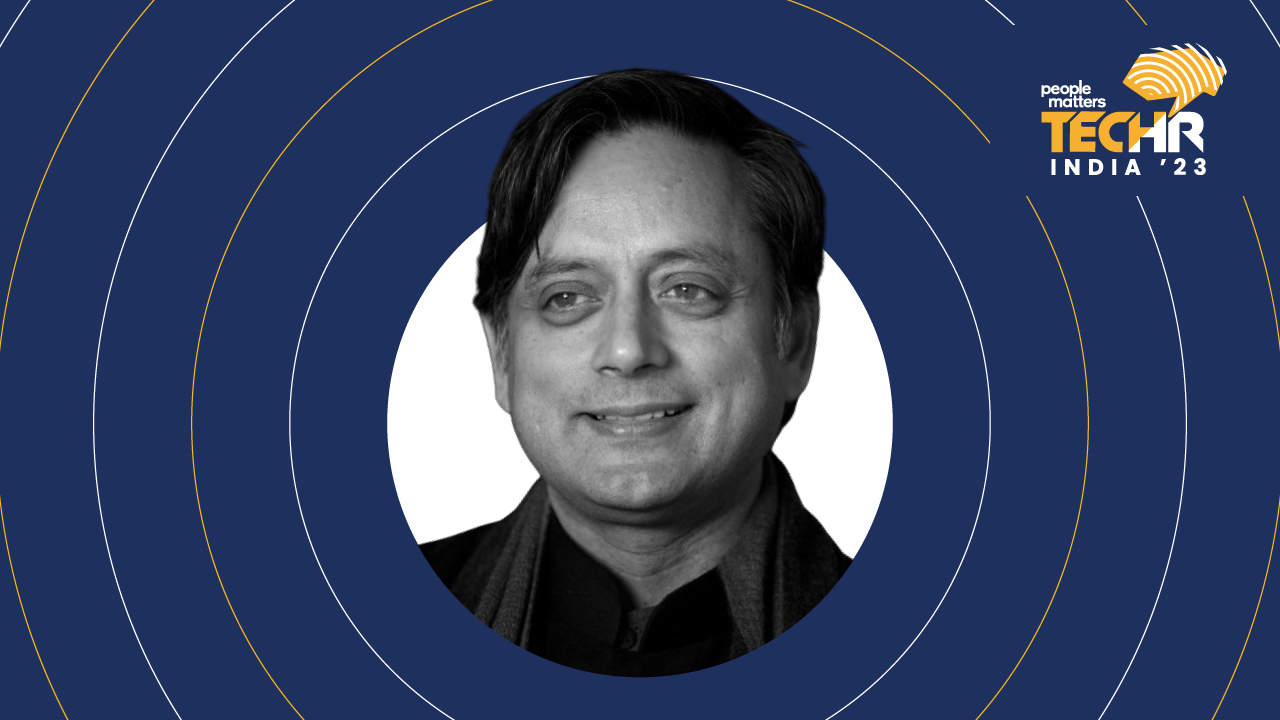 Meet Shashi Tharoor, a world-renowned author, the winner of Sahitya Akademi Award, former Under Secretary-General of the United Nations, former Minister of State for Human Resource Development and External Affairs and one of the most astute and articulate statesman of India, who with his brilliant mix of knowledge, experience, wisdom and wit will lead the way towards a sustainable and equitable future. 
Break the mould with experiential masterclasses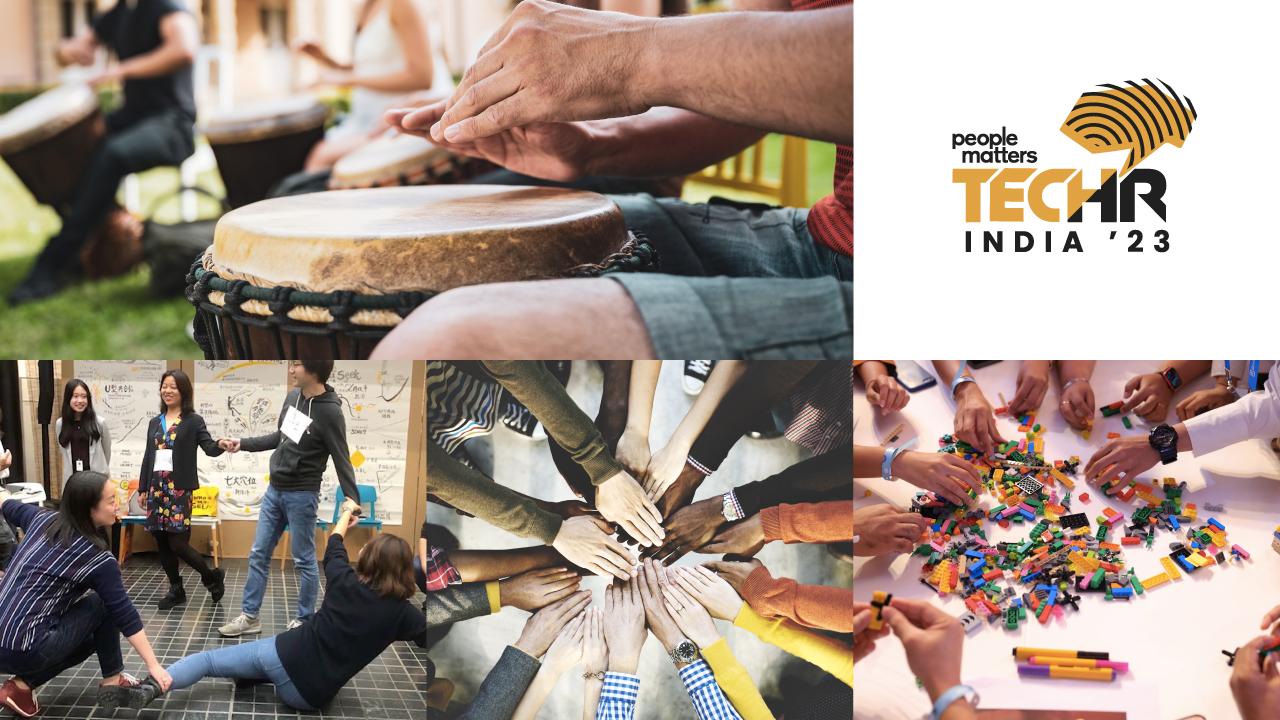 We believe nothing widens your perspective and helps you embrace challenges, like fun-filled, out-of-the-box childhood plays. Discover the power of Lego Serious Play to uncover limitless possibilities, Systemic Constellations as a tool to transform teams as you identify hidden patterns and effectively find solutions and BOX Breakthrough Challenge, that lets you learn to think in, out, and beyond the limitations of conventional patterns of thinking. And lastly, embark on an exhilarating journey with Drum Circle, where you'll discover the power of group drumming. Click here for the complete agenda.
Meet the who's who in HR & Work Tech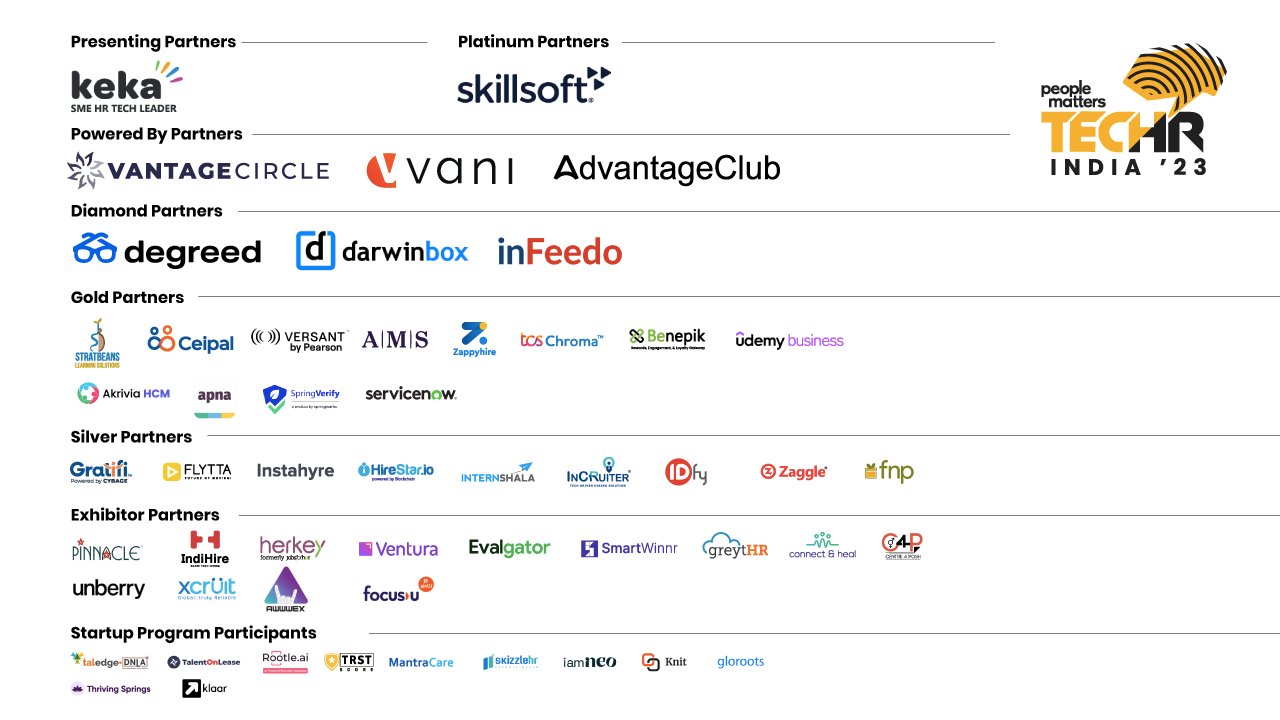 At People Matters TechHR, you have the opportunity to meet with product companies, who have been game changers and frontrunners of the industry. Keka, Vantage Circle, Vani, Advantage Club, People Strong, Skillsoft, HROne, Degreed, Darwinbox, inFeedo, Zoho, ADP, SAP, Stratbeans, Ceipal, Versant by Pearson, AMS, Zappyhire, TCS, Benepik, Udemy, Akrivia, Apna, ServiceNow, UKG and many more. Click here for the complete list of partners.
Meet emerging HR and Work Tech innovators at People Matters TechHR Startup Program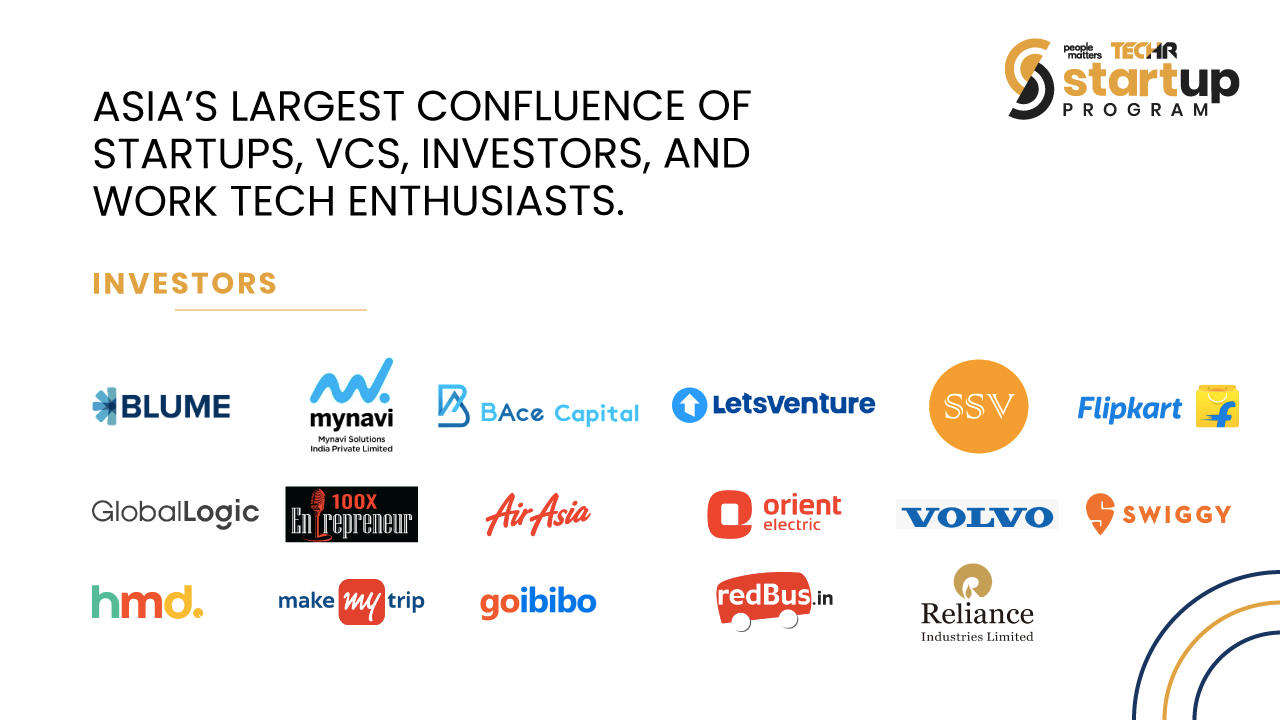 Be a part of People Matters TechHR Startup Program, Asia's largest confluence of Startups, VCs and Investors. Meet investors from Blume Ventures, Mynavi, Bace Capital, Lets Venture, Swadharma Source Ventures, GlobalLogic, 100X Entrepreneur Fund and many more. Click here to get all the information on the People Matters Startup Program.
Think outside the box with Unconference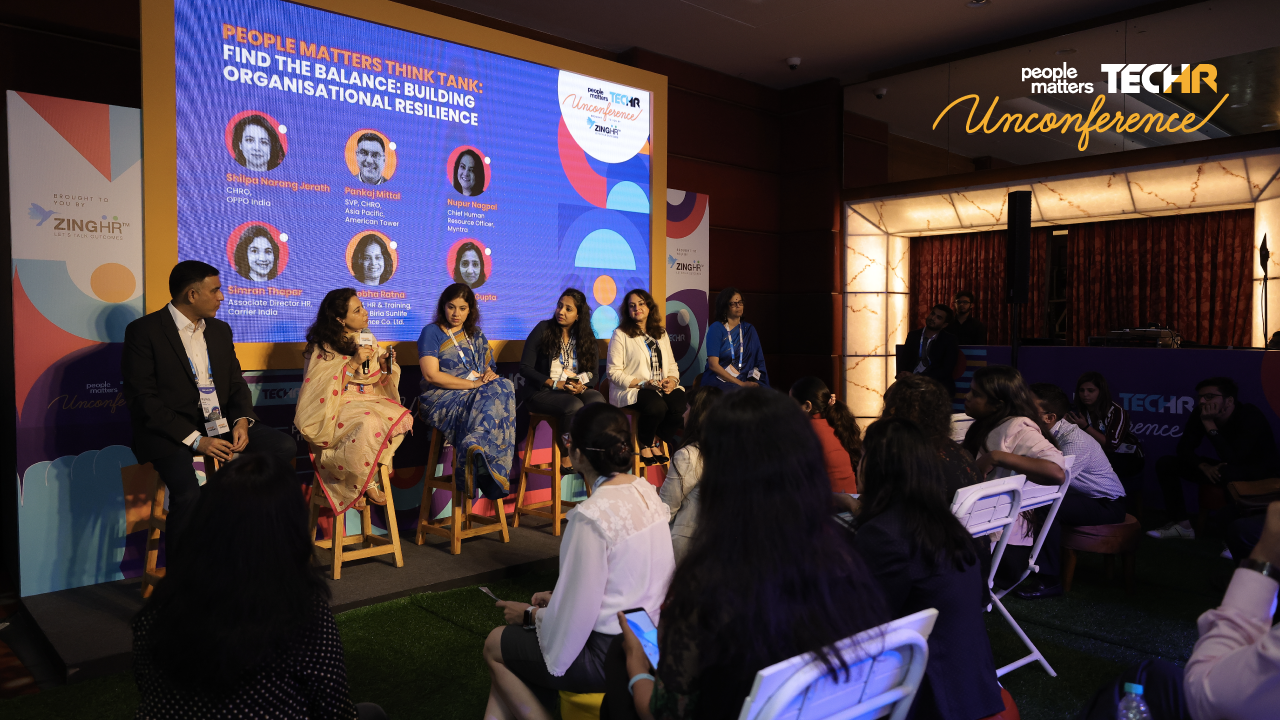 This year, People Matters Unconference brings with it a chance to unlearn and learn in unique engaging formats such as talk shows, quizzes, workshops, treasure hunts, movie learning sessions and robotics display, among others. Explore the unexplored vision as a community with CHROs and find answers to questions that you never thought to ask!
Be a part of the movement and let the change begin with you. With over 3,000 delegates this year, you don't want to miss being a part of Asia's Largest HR & Work Tech conference. An annual event for curious and revolutionary leaders, who will look at the world and design the framework that reflects the art of the possible. So, don't delay, don't stop and hasten your steps to register. Click here to join us at Asia's Largest HR & WorkTech Conference on August 3 and 4 at Leela Ambience, Gurugram.