HR Technology
7 inspiring leaders you will meet at People Matters TechHR India 2021
Naina Lal Kidwai, Lexy Martin, Aruna Jayanti, Jason Averbook, Brian Sommer, Kim Sullivan, and Kelly Elliott: Through enlightening talks, case studies & hands-on masterclasses learn from these leaders at People Matters TechHR India 2021.
The world of work is ushering towards hybrid mode and there is a need to create diverse yet personalised experiences. People lie at the center of every business decision, making HR's role more critical than ever before. As HR leaders work on reinventing their human capital strategy, they grapple with certain questions: How can organizations build on this renewed metabolic rate and continue the pandemic-driven transformation to leverage the opportunities ahead?
How can they maximize productivity in the hybrid and flexible work models? How do they continue to focus on wellbeing as a source of commitment and engagement? And most importantly, how does HR as a function continue its quest to become more digital, data-centric and business-driven than ever before, with execution being at the core?
To help business and HR leaders find answers to these questions and prepare for the great emergence, People Matters TechHR 2021 India is all set to host renowned HR and business experts from across the globe. 
Here are some of the leaders you will get an opportunity to meet and interact with in the India's largest HR and work Tech virtual conference: 
Naina Lal Kidwai
Chairman, Max Financial Services and Advent Private Equity
Former CEO of HSBC India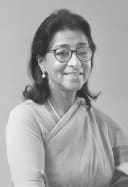 "I learnt that people work for people, and being an inspirational manager, connecting with people and earning their trust is crucial."
An MBA from Harvard Business School, Naina Lal Kidwai is the recipient of several awards and honors including the Padma Shri for her contribution to Trade and industry. She is Chairman Advent India Advisory board; a Non-Executive Director on the boards of LafargeHolcim, Max Financial Services, CIPLA, Nayara Energy, and Past President of FICCI (Federation of Indian Chambers of Commerce & Industry). 
She retired in December 2015 as Executive Director on the board of HSBC Asia Pacific and Chairman HSBC India and in April 2018 from the global board of Nestle. She works with several institutions in the environment, water, and sanitation and has founded and chairs the India Sanitation Coalition and FICCI Water Mission. She has authored three books including the bestsellers "30 women in Power: Their Voices, Their Stories" and "Survive Or Sink: An Action Agenda for Sanitation, Water, Pollution, and Green Finance".
Get a chance to learn from Naina Lal Kidwai at People Matters TechHR 2021. 
Lexy Martin
Principal, Research and Customer Value
Visier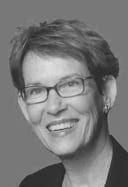 Lexy Martin is a respected thought leader and researcher on HR technology adoption and its value to organizations and workers alike. Known as the originator of the Sierra-Cedar HR Systems Survey, she now heads Customer Research and Value at Visier continuing her research efforts on people analytics with a deep focus on its use to improve diversity, equity, and inclusion. She works closely with customers to support them in their HR transformation to become data-driven organizations. Lexy is Principal, Research and Customer Value at Visier.
Lexy is passionate about empowering organizations to transform their business through better people decisions. Meet her at People Matters TechHR 2021. 
Aruna Jayanthi
Managing Director, Asia Pacific and Latin America Business Unit
Capgemini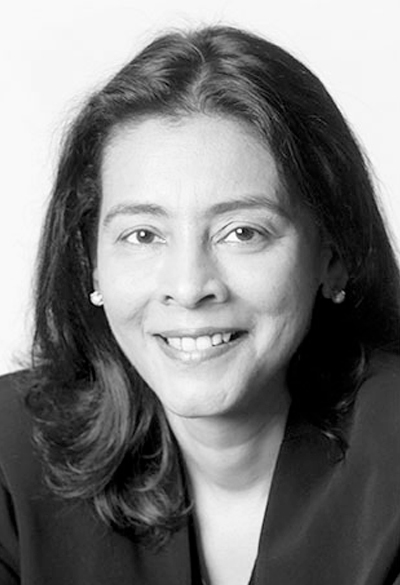 Aruna Jayanthi has over 30 years of experience in the IT services industry and has worked in key roles in multinational and Indian system integrator companies. She has been an active member of the NASSCOM Executive Council and played the role of chairperson for the NASSCOM India Leadership Forum and the NASSCOM BPM strategy summit.
Passionate about digital transformation, Aruna has been responsible for the SBU's evolution towards increased adoption of intelligent automation, platforms, and "as-a-service" models, continuing our journey as a global market leader in business services. As CEO of Capgemini India from 2011–2015, Aruna managed the operations of all business units covering consulting, technology, and outsourcing services to support the Group's growth agenda and strengthen India's position as an industrialization and innovation hub. During this time, there was a significant increase in Indian integration, performance, and capabilities, with headcount rising from 32,000 to 85,000. 
Hear her speak on tech transformation, the emerging role of HR, and more at the virtual conference. 
Jason Averbook
CEO & Co-Founder
Leapgen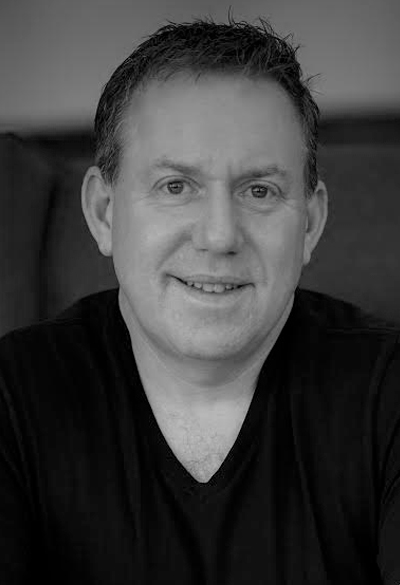 "If you can't focus on digital first, then you shouldn't be in the experience business."
Jason has more than 20 years of experience in the HR and technology industry working with leading companies around the world to help them transform their HR organizations into strategic partners. He's a global keynote speaker, industry analyst, Co-founder, and CEO of Leapgen, has launched his latest book: The Ultimate Guide to a Digital Workforce Experience ~ Leap for a Purpose. He looks to broaden the executive mindset to rethink how to better design and deliver employee services that exceed the expectations of the workforce and the needs of the business.
Get an opportunity to interact with him and learn from him at People Matters TechHR 2021. 
Brian Sommer
Founder
TechVentive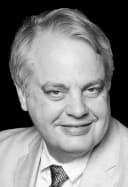 For almost three decades, Brian Sommer has been an award-winning writer, technology industry analyst, and consultant to some of the largest firms in the world. He is considered one of the most respected business technologists in the industry, Brian's counsel is especially sought after by top executives of Global 2000 firms as it is frank, compelling, and visionary. Brian often leads IT negotiations, software selections, and technology strategy initiatives with clients globally. He's also a frequent speaker at many technologies, HR, and Accounting events. Brian began his career with Accenture and quickly became a key player in their ERP, Finance and Human Resources practices.
Get insights from Brian on creating the right strategy and adopting HR technology for the new world of work. 
Kim Sullivan
Senior VP and Global CPO
Concentrix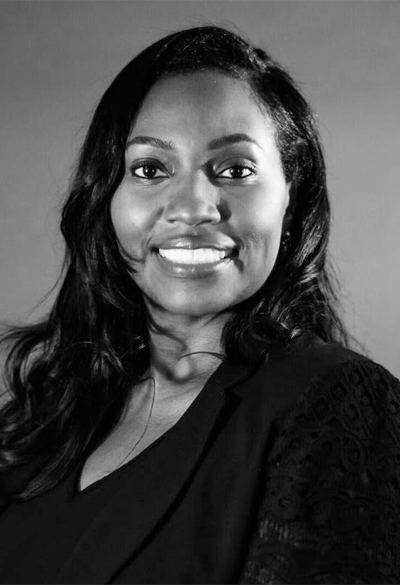 Kim Sullivan is a transformative executive leader who brings passion and purpose to everything she does. Kim often describes herself as a 'builder' because she flourishes in environments where she can create a vision, deliver the strategy and lead the execution to enable organizations to thrive through its people, a healthy culture, and building high-performing, impactful teams. She models what it means to be a coaching and mentoring leader through every conversation and interaction with everyone, regardless of title or level. Kim brings over 20+ years of business experience, working for Fortune 50 companies going through transition and transformation. She has strong business acumen, which has been demonstrated through her ability to transition and deliver excellence at companies in multiple industries; business services, pharmacy retail, healthcare, digital solutions, technology, and energy. She is a human capital and culture expert, skilled at CEO succession, HR transformation, ESG strategy, board governance, and business transformation. 
Kim is equally passionate about mentorship and community. She is committed to investing and creating opportunities for people with barriers to employment through non-traditional education and workforce solutions. Hear her speak about the emerging role of HR, the opportunities in HR and work tech transformation, and embracing the new world of work. 
Kelly Elliott
NASA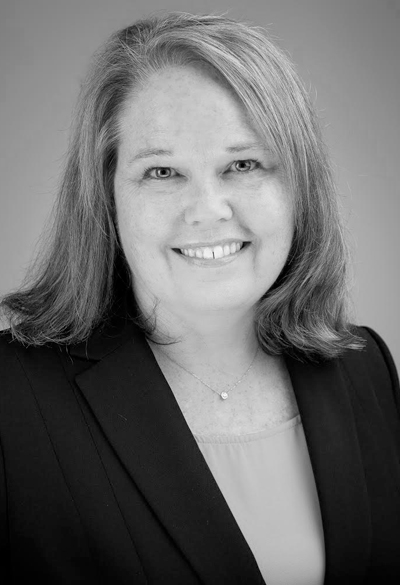 As Director of the Business Operations Division within the Office of the Chief Human Capital Officer (OCHCO), Kelly shares in the leadership of Human Capital across all of NASA. She is responsible for the overall formulation and execution of the $160M+ OCHCO budget; strategically managing the Human Capital IT (HCIT) portfolio across NASA including all phases of the IT lifecycle; and tracking and reporting on Human Capital performance metrics that are used to continually monitor and assess the effectiveness of NASA's Human Capital program. 
Kelly brings nearly 30 years of professional experience in consulting, finance, and HR roles with almost half of that as an internal consultant and HR leader. Kelly has obtained a vast knowledge of HR functions through supporting and leading various offices within HR. 
She has a passion for leading strategic change and enabling a high performance culture through her efforts in leadership development and has been praised for numerous initiatives and accomplishments through designing leadership programs, facilitating change, and as a strategic leader for NASA. At People Matters TechHR India 2021 get a chance to meet her, interact with her, and learn from her more about leading people towards excellence. 
Play the new Playbook of HR and WorkTech with these and more global leaders at People Matters TechHR2021 India from 4th to 6th August. Register now.