HR Technology
A step ahead – HR Technology adoption in SMEs
From an HR tech perspective, the SME space is ripe for action, but the HR technology solution providers will need to ensure that their solutions are uniquely designed to suit the needs of the market
Markets and Markets, a global market research and consulting firm estimates the Human Capi- tal Management (HCM) market to grow from USD 12.59 Billion in 2016 to USD 19.88 Billion by 2021, at a CAGR of 9.6 percent. These numbers are attracting a lot of attention from both global and local players in the Indian HCM market.
Selecting the right HR Tech partner
According to PeopleMatters SME HR Landscape Survey 2017, the top 3 challenges faced by SME play- ers in India are'Managing turnover and retaining high performing talent', 'Engaging and motivating employees to cover the extra mile', and 'Develop- ing leaders'. So what's stopping SME players from leveraging technology or making it a central part of their HR strategy? The answer lies in what HR lead- ers expect technology to do for them:
Do HR tech solutions improve efficiency of the HR processes?


Does HR tech reduce business costs?


Does HR tech make employees self-reliant?


Are the solutions intuitive and easy to use?


How is the overall user experience?


How can the impact of HR technology on business results measured?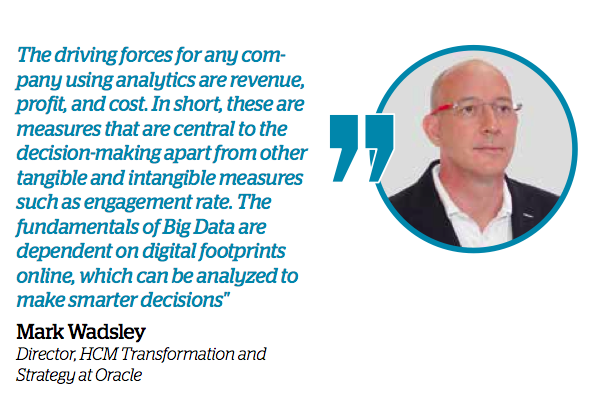 So if you are an SME HR or business leader, how do you ensure that you have the answers for these questions? What are the enabling factors within your organization that you can leverage to generate answers for these questions and select the right technology partner in your HR journey?
Firstly, you need to have the entire HR process documented with all its touch points and actors involved. You need to have a clear sense of where automation is required and where it can help. Typically, establishing costs of the HR processes is a tricky issue and it is recommended that you start with the time spent by HR and/ or business users in managing the process. For example – what is the cost of your performance management process? It is largely going to be the amount of time it requires managers and employees to spend discussing various aspects of the PMS process.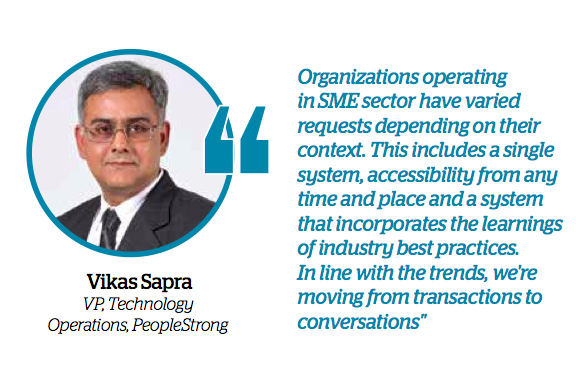 Secondly, you would need to work closely with employees and business managers on your HR solutions. Typically, while you as HR leader are the custodian of the HR process, the process is defined for the benefit of employees and it is their experience of the process that will determine the adoption, with or without technology.
Thirdly, be honest and upfront about what you know and what you don't. While certain objectives like impact of business in '$' terms are nice metric, you may struggle to establish those at first. It's always good to start with what you know and work with a partner who has an established proof of concept (POC) in this area. While your process and what you value is unique to your business and culture, start with what is the common ground between your business and the industry you operate in.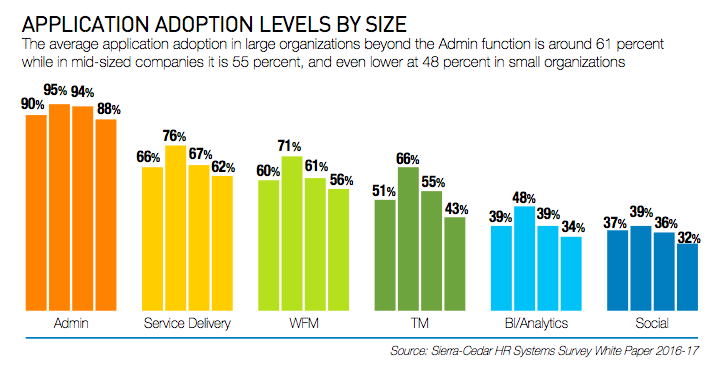 The HR Tech players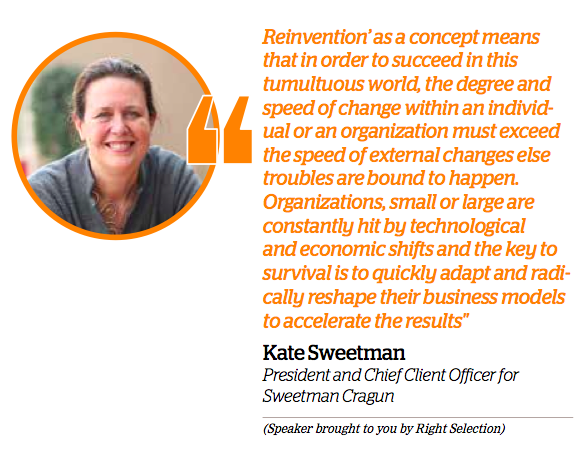 In smaller organizations, payroll is typically the first entry point and hence many HR Tech solution providers focus on this area. In the recent years, we see the adoption of the western software in the Indian market, especially when it comes to HR workflow management with respect to recruitment, onboarding, employee record management, leave management, and performance management. Most of these functions, typically in a technology company are aligned with global best practices and small companies which wish to create a really world-class employee experience here in India have evaluated and adopted SaaS solutions available primarily in the American market.
Typically, standard features offered by most players would be payroll, leave management, attendance management, and employee records management with onboarding, newer players have entered this space while global players have entered the Indian market with their payroll solution.
SME HR Tech adoption trends
The Sierra-Cedar HR Systems Survey White Paper 2016-17 indicates the adoption of applications by organization size.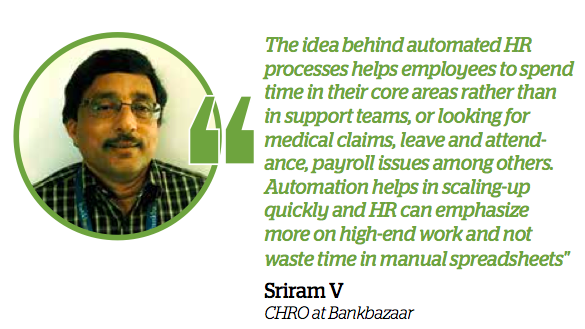 The application adoption for Admin functions is highest in Large organizations and its drops by 7 basis point in Small organizations. While for all other applications beyond Admin, the average in large organizations is around 60 percent while in mid-sized companies it is 52 percent, and 45 percent in small organizations.
This clearly indicates the head-room available for HR Tech solution providers in all organizations in general and SME in particular. The report further reveals that close to 40 percent of companies are working on enterprise HR systems strategy while 20% are currently evaluating options across all HR technology platforms. Most organizations are 4 times more likely to replace their HR Tech solution if "user experience" scores are lower than expected.
Another trend that is observed in the SME segment with respect to HR technology is the demand and adoption of mobile-first for use of HR technology especially in IT and IT-enabled organizations. Many business and HR leaders today want a mobile-first approach primarily for applications like payroll, leave, attendance and travel claim processing.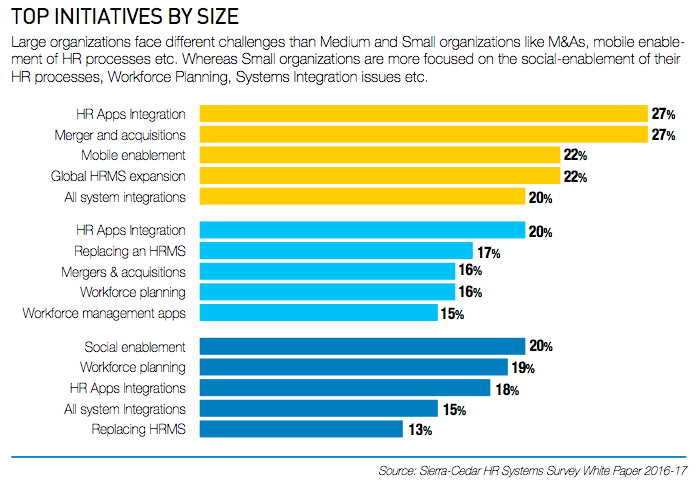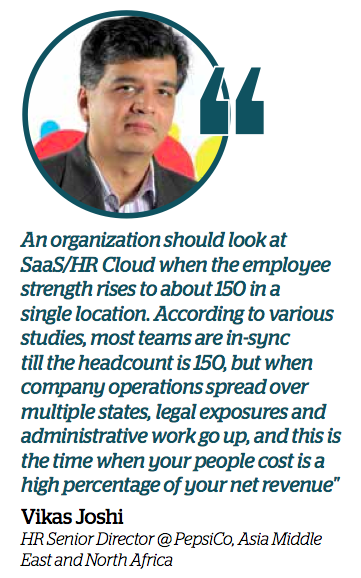 What SME's are looking for
The Sierra Cedar report also clearly identifies the top 5 HR Tech initiatives by size. As seen in the figure here, Small organizations are focused on social enablement of their HR processes along with Workforce planning & systems integration. These are very different from Mid & large sized organizations. These shifting priorities given the size of the organization would be a key focus for HR Tech solution providers & their ability to adopt to these changes will determine their success.
SMEs – A space ripe for action
From an HR tech perspective, the SME space is ripe for action — while the buyers will start with point solutions like payroll, leave and attendance management, they would also migrate to other applications like recruitment, compliance, performance management and analytics. But the HR Technology solution providers will have to ensure that their solutions are uniquely designed to suit the needs of the market.
If you see opportunity in crisis then this is a very good place for you to create true disruption.
The SME segment buyers are going to get overwhelmed with the amount of choices they have for various point solutions while wondering how this all ties up to create a simple employee experience. The key for them will be to balance automation with personalization while looking for vendors with scalability and service capability.