A Brand Reachout Initiative
HR Technology
Embracing the new world of hybrid work
The global workforce has undergone tectonic shifts since the pandemic. Elevating the employee experience – with the help of the right digital solutions – can help companies weather drastic changes.
The turn of the decade has left us with changes in how we connect, interact, and work that will echo for the coming years. The new world of work is increasingly flexible and one where employees are fast redefining the rules of engagement and productivity. 
Market trends like the Great Reshuffle highlight the power shift currently underway across talent markets in different parts of the globe. Changes in employee perceptions around well-being and work, which gives them a greater sense of purpose, have fuelled the demand for a better employee experience. To successfully embrace such changes in how they work, companies require a deeper understanding of the disruptions and find the right talent solutions to remain productive. 
Hybrid work and changing employee preferences have made it increasingly difficult for companies to hire, retain, and engage people with the proper skills. The recently released Microsoft's Work Trend Index 2022 found that for India over 65% of employees are somewhat or highly likely to change jobs in the coming year. This trend is further accentuated in younger generations. While across the globe over 52% of Gen Z and millennials want to change careers in the coming year, for Indian markets, this number is significantly higher. Over 70% of Gen Z and Millennials in India are likely to consider changing employers in the year ahead.1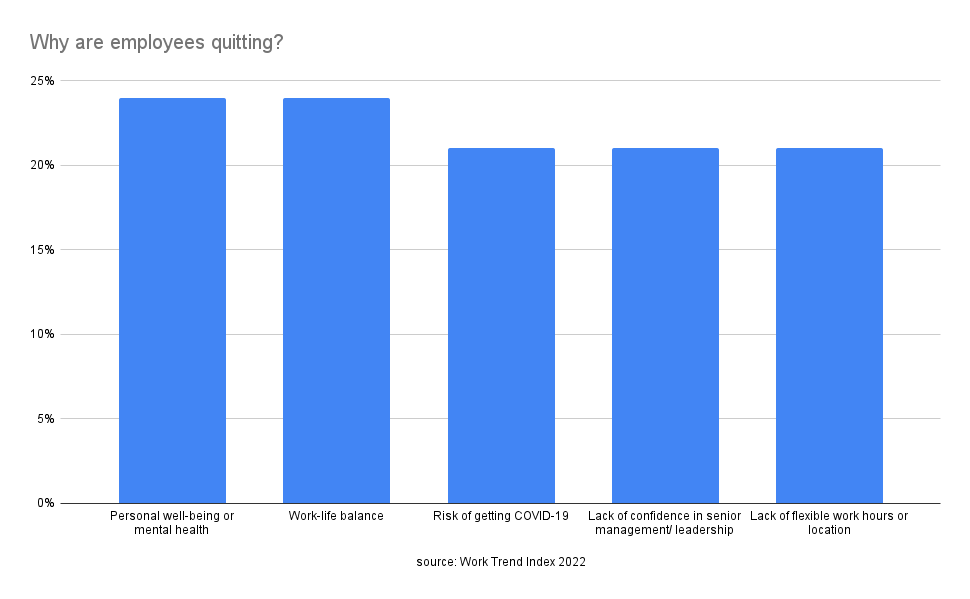 For businesses, this cascading and ubiquitous impact of the pandemic has resulted in many adapting to the new normal of hybrid work by providing flexible work with a renewed focus on employee experience. Areas that Microsoft Viva's new range of talent solutions: Insights, Topics, Connections, and Learning are geared to address. By leveraging these solutions, companies can greatly improve their chances of harnessing the true potential of hybrid work
A new, intuitive range of workplace solutions, Viva enables companies to build a cohesive and impactful work culture, ensure workflow is managed effectively, and help employers facilitate the learning journeys of their employees, all in an easy-to-access platform.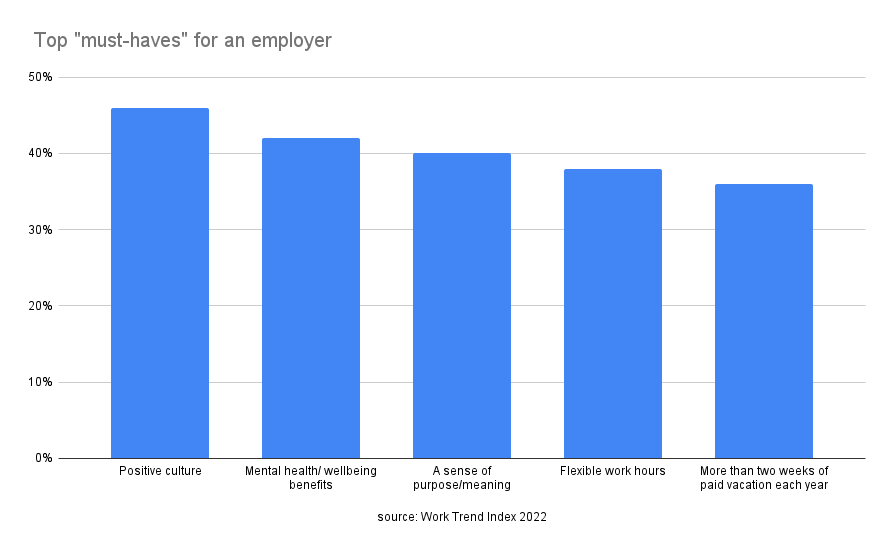 To ensure companies can hire, engage, and retain the right people to be successful in a hybrid world of work, creating the right employee experience is critical. While technology is a great enabler, reshaping talent priorities around new rules of engagement between employees and employers is vital. Doing this successfully would mean building the right employee processes that rest on three core pillars. 
Flexibility:

Companies need to ensure their workplace remains flexible. The demand for flexible working isn't new, but in the world of hybrid work, it has become a necessity. Balancing flexibility with suitable support structures ensures work doesn't lead to burnout. Microsoft Viva which enables

learning

and

connectivity

are must-haves for companies hoping to embed flexibility into their work structure. 




Better, holistic care:

The Microsoft Work Trend Index noted that in India over 67% of employees prioritize health and wellbeing over work. In other words, to be impactful in driving employee engagement and productivity, holistic wellness benefits are crucial. Using

Viva Insights

provides employers with impactful ways to stay ahead of the curve in addressing employee well-being solutions. 




Greater purpose:

Perhaps one of the most intangible pillars of the three is how companies create the proper sense of purpose and connections within the company. Yet it is one of the most important pillars that companies need to focus on. The WTI noted that a positive culture (46%) and a sense of purpose and meaning (40%) were "must-haves" for companies. By leveraging the power of creating impactful and personalized learning pathways,

Viva Learning

helps ensure employees are empowered to prioritize their growth and development, gaining a greater sense of purpose in their work. 
In a world where the demand for flexible work has never been more, these prove to be vital tools for companies across the board. Yet, while creating a sense of purpose and ensuring flexible work is crucial to retaining the right talent, companies often falter when doing so in meaningful and effective ways. With Microsoft Viva's range of workplace solutions, companies have access to robust, real-time applications that help create the right flexible culture to ensure employees stay engaged and perform to their best in a hybrid work environment. 
Read Microsoft's Work Trend Index 2022  report to gain further insights into how the global talent landscape is currently evolving and understand how you can remain ahead of the curve.