HR Technology
Funding & acquisitions in the HR tech and work space: Jan-Mar 2020
In the fourth quarter, February was a busy month for players in the HR Tech and Worktech space with many acquisitions and fund raisings taking place.
In this quarter, February has been a busy month for players in the HR Tech and Worktech space. From enterprises buying out ERP vendors to the integration of cloud companies to acquisition in the employee engagement space, you name it and it transpired. To add further spice to the action, the month also saw its share of fundings. 
As per Deloitte Consulting LLP, the HR technology marketplace is a $400 Bn market globally. Investor interest in this sector is steadily growing globally and in India as well. It is estimated that Indian firms can save at least $600 Mn annually with HR tech. As organizations turn more towards digitization, investments in the sector are expected to grow.
Here's a quick look at the significant fundraisings and acquisitions in the HR tech space and workspace in the fourth quarter of this year.
Fundraisings/ Investments from Jan-Mar 2020
Harappa Education: Online learning institute Harappa Education announced it has completed a round of funding from James Murdoch-led Lupa Systems. This marks Lupa Systems' first-ever investment in India. The investment will be used by Harappa to accelerate product development, invest in high-quality curriculum creation, build a rich learning experience, and significantly scale its presence across corporates and campuses throughout India. 
WorkIndia: Blue-collar recruitment platform WorkIndia has raised Rs 42 Cr from Xiaomi. Previous investors of WorkIndia who have done multiple investment rounds in the company include marquee VC investors such as Beenext Pte ltd, an active global investor with investments in multiple countries globally; Taniya, Chairman, Asuka Investments, a top hedge fund in Japan and now Xiaomi, a leading global technology conglomerate.
Udemy: Udemy, an online learning and teaching marketplace for professionals and students has secured $50 MN investment from the organization's long-time partner, Benesse Holdings, Inc. which is a Japanese company. With this recent funding, Udemy's valuation has exceeded $2 Bn. 
Josh Talks: Founded in 2015 by Supriya Paul and Shobhit Banga, Josh Talks is advancing its mission of unlocking human potential by building tools and services that enable the youth in Tier II & Tier III cities to do more with their life. In February, the Gurugram-based startup raised $1.5 Mn in pre-Series A funding led by New York-based fund Media Development Investment Fund (MDIF). With the latest round, the valuation of the startup comes to over Rs 100 crore.
ABL Workspaces: Founded in December 2017 by couple entrepreneurs – Ankur Gupta, Co-founder and CEO & Akshita Gupta, Co-founder and CMO, ABL Workspaces is currently in 9 centers in Delhi NCR. As now it plans to further expand and launch more centers, it raises an undisclosed amount in an angel round from Great Point Capital LLC, Chicago, US. The funds will be utilized to strengthen their presence in the capital region and will be operational with 15 new centers by June 2020.
Global Fundraisings/ Investments from Jan-Mar 2020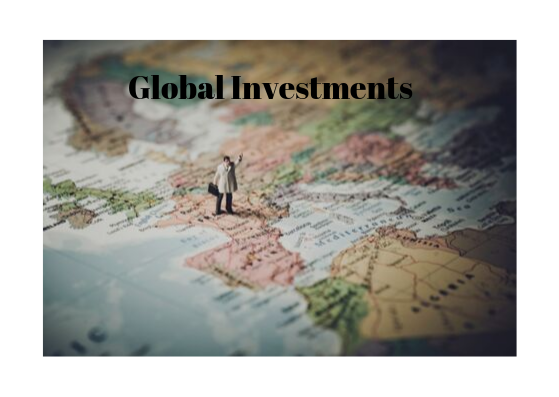 Phenom People: Phenom People, a leading Talent Experience Management (TXM) platform based out of Philadelphia announced that it has raised $30 Mn in Series C funding, bringing total investments to $61 million. The round is led by WestBridge Capital, with participation from AllianceBernstein. Existing investors include AXA Venture Partners, Sierra Ventures, Omidyar Ventures, Sigma Prime Ventures, and Karlani Capital also participated.
Actiview: Actiview, an Israeli HR tech developer, has raised $10 Mn as part of its Series A funding led by Teddy Sagi Group. As of now, the company has raised a total of $18 Mn including the latest investment. Specializing in the development of virtual reality and machine learning-based solutions, Actiview enables organizations to identify the right talent fit for their requirements.
EngageRocket: Asian employee engagement and performance software company EngageRocket has announced a S$3 million investment to strengthen its presence in Southeast Asia (SEA). The transaction was led by Qualgro, a regional VC based in Singapore. Existing investors SeedPlus, Found. Ventures and JobsCentral co-founder, Huang Shao-Ning, were among those who increased their investment into the company. This brings the total funding raised by the company to S$4.5M.
Global Acquisitions from Jan-Mar 2020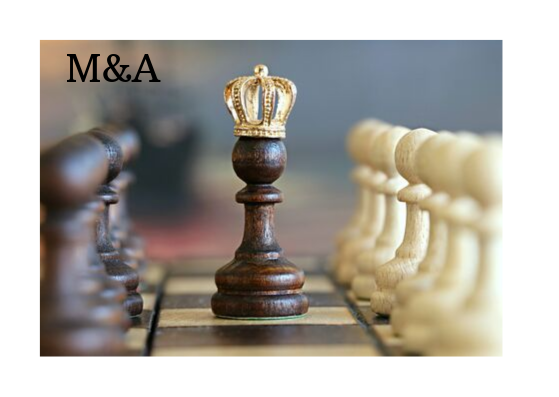 Loom Systems: ServiceNow announced that it has acquired Loom Systems, an Israeli startup that specializes in AIOps. The transaction will extend ServiceNow's AIOps capabilities, giving customers deeper insights into their digital operations so they can prevent and fix IT issues at scale.
Infor: February started with a bang with the multinational enterprise software company, Infor set to be bought by Koch Industries. Infor announced that an affiliate of Koch Equity Development LLC, the investment and acquisition subsidiary of Koch Industries, Inc., has entered into a definitive agreement to acquire the remaining equity stake in Infor held by Golden Gate Capital. While the financial terms of the deal remain unknown and the transaction is subject to customary conditions and regulatory approval, expected to close in the first half of 2020. However, TechCrunch reported that Infor may have been bought by Koch Industries in a deal pegged at close to $13 Bn.
Hyphen: Enterprise software for continuous performance management, Betterworks acquired Hyphen, a leading continuous employee listening and engagement platform based in San Francisco. The terms of the acquisition are not disclosed. Betterworks will integrate Hyphen's survey, polling and recommendation capabilities into its enterprise offering as Betterworks Engage and customers adopting it will have the ability to continuously listen to employees from pre-hire to retire, turn these insights into goals and then seamlessly track improvement over time. 
Cornerstone: Google acquired the Dutch company Cornerstone, which specializes in helping enterprises migrate their legacy workloads from mainframes to public clouds. Cornerstone, which provides very hands-on migration assistance, will form the basis of Google Cloud's mainframe-to-GCP solutions.
Kronos Incorporated and Ultimate Software: The two firms entered a definitive merger agreement in order to form one of the world's largest cloud companies. Over the next three years, the merged company plans to add about 3,000 employees. As Kronos Inc. and Ultimate Software come together to create a $22 Bn company, the merger of these two industry leaders will result in the creation of one giant organization that specializes in human capital management (HCM) and workforce management across various industries. 
Saba: Global people development company Cornerstone OnDemand announced that it will acquire talent experience firm Saba in a US$1.395 Bn transaction that will create a combined company with more than 7,000 corporate customers and 75 million users around the globe. The acquisition is one of the biggest ever consolidations in the enterprise learning segment of the HR tech market.
Aon and Willis Towers Watson: Aon plc (AON) and Willis Towers Watson (WLTW) agreed to combine in an all-stock deal with an implied combined equity value of approximately $80 Bn. Upon completion, Aon shareholders will own approximately 63 percent and Willis Towers Watson shareholders will own approximately 37 percent of the combined company. The deal marks the latest stage in the long-running consolidation of the insurance broking industry and throws up a challenge to Marsh & McLennan, the world's largest. It comes a year after Marsh & McLennan completed the acquisition of UK based Jardine Lloyd Thompson in a $5.6 Bn deal.