HR Technology
Funding & acquisitions in the HR tech and work space: Jan-Mar 2021
How did the HR tech and worktech space fare in terms of fund raisings and investments in the last quarter of this very difficult year? Take a look.
The fourth quarter of the year saw funding in HR tech and Worktech continue an upward trend in India. Globally also, there was significant activity in this space with many HR tech platforms getting funded. In India, for instance, DrawinBox raised a $15 Mn funding round led by Salesforce Ventures round while globally, Employment Hero, a Sydney-based Employment Hero, an HR-tech startup providing cloud-based HR, payroll, engagement, and employee benefits tools targeted at small and medium-sized businesses, raised A$45 million (US$35 million) in a Series D funding. Israel-based HR tech platform Papaya Global picked up $100Mn in Series C funding, bringing Papaya's total funding to $190Mn and a valuation over $1Bn.
Meanwhile, in acquisitions, Workday announced that it is acquiring employee feedback platform Peakon for $700 million in cash.
Here's a quick look at the significant fundraisings and acquisitions in the HR tech space and workspace in the last quarter of this difficult year.
Fundraisings/ Investments in India from Jan-Mar 2021
DarwinBox: Darwinbox, one of Asia's leading enterprise HR technology platforms announced the closing of its $15 Mn funding round led by Salesforce Ventures with participation from existing investors, Sequoia and Lightspeed. The company has grown 300%+ since its last round of funding in 2019. The company shared that with the new funding, the company plans to accelerate its expansion in Southeast Asia, onboard new partners, drive product innovation, and significantly grow its team in the region.
GigIndia: Pune-based B2B gig marketplace GigIndia has announced an additional influx of funding from new angel investors, closing Series A funding at Rs 7.6 Cr. The additional funding came from investors such as Anjali Bansal, Founder of Avaana Capital, and Vineet Patni, former President – Bajaj Allianz. The two angel investors have infused an undisclosed amount of funds into GigIndia's long-term mission. GigIndia plans to use the freshly-raised funds in enhancing their technology platform for building a larger community of gig workers to serve contracts signed with the largest enterprises for this year.
KIWI: KIWI - a global real-time freelancing platform has raised $250,000 in seed funding from PointOne Capital, Core91 VC, AppyHigh, and angel investors. The fund raised will be used for product development and for creating an initial base of consumers and experts. The  Talent-as-a-service (TaaS) platform has been founded by Imran Ladiawala, serial entrepreneur Mishu Ahluwalia and CTO Carl Abraham. Incepted in 2020, KIWI works on an innovative business model that matches the customers with the right expert to solve their issues – mainly related to the technology domain.
Vans Skilling and Advisory: Vans Skilling and Advisory, raised an undisclosed amount from marquee investors including its existing nine investors in pre-series A funding in February. These funds will be utilized for upgrading technology as well as for expansion in the international markets. VANS Skilling and Advisory partners with organizations in its journey through its unique "interim CXO and management model" and co-owns the outcome through rigor in execution. 
Apna.co: Leading market-leading vertical professional networking platform for India's working class, Apna.co  raised $12.5 Mn led by Sequoia Capital India and Greenoaks Capital in March. Existing investors, Lightspeed India and Rocketship.vc also participated in the round. The funds raised will be used to strengthen its presence in existing cities, expand into new geographies, invest in exceptional talent, as well as build sophisticated engineering and product capabilities.  
HappyPlus: HappyPlus Consulting, an AI-ML-enabled Indian firm that measures the happiness index and provides solutions to India Inc., announced that it has secured an undisclosed amount of Angel Investment from a Dubai-based HNI in March. HappyPlus would be utilizing these funds to invest further in technology and for market expansion.
Acquisitions from Jan-Mar 2021
Tapchief: Edtech major Unacademy acquired majority stakes in the Bengaluru-based online platform for professionals Tapchief which will enable them to move forward with their plan to create more job opportunities for the professionals. The flourishing edtech startup which is backed by SoftBank, ascribes stakes to the evaluation of Rs 100 crore, providing an exit to existing investors. This deal will allow the startup to build UnacademyPro, a platform that will help professionals find their dream job.
Taskmo: Quess Corp, a business services provider, picked up 49 percent stake in Taskmo, a gig economy startup at a valuation of Rs 10 crore. Taskmo is a B2B gig marketplace that leverages technology to screen, train, manage and deploy grey collar professionals. The investment by Quess into Taskmo marks its entry into the digital gig economy and also augments its range of HR services to provide skilled professionals on a permanent, temporary, and on-demand basis. 
Global Fundraisings/ Investments from Jan-Mar 2021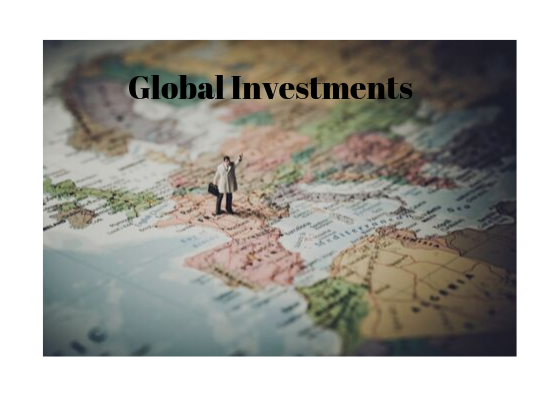 Sprockets: South Carolina startup company, Sprockets, has raised $3.4 million to help their customers hire applicants who are the precise fit for their needs in January. Lytical Ventures, Thayer Ventures, Healthy Ventures, and VentureSouth participated in the funding, and each brings years of experience in various industries to expand Sprockets' reach to verticals dependent on an hourly workforce. The money sets up the SaaS company up for significant expansion within the foodservice, healthcare, and hospitality markets. 
Workstep: Employee Lifecycle Management (ELM) software platform WorkStep, the company helping large supply chain employers, source, screen, engage, and retain their frontline workforce, announced $17 Mn in funding led by FirstMark Capital, with additional participation from previous investor and strategic partner, Prologis Ventures in February. The infusion of capital, a combination of Seed ($6.5 Mn) and Series A ($10.5 million) funding, will be used to grow the team and continue to improve and expand its technology.
Qapita: The fintech startup Qapita that provides software to manage company's equity, secured an undisclosed strategic investment from venture investor, East Ventures in February. The funds will be used to strengthen the team in Singapore, India, and Indonesia, and to accelerate product development and build its client base. The new funding follows a US$1.8 million seed round by Vulcan Capital and other investors such as Koh Boon Hwee, the Kuok family office K3 Ventures, and partners of the NorthStar Group. Founded in 2019, it helps private companies and startups manage capitalization tables and employee stock ownership plans (ESOPs). It also aims to digitize the issuance of equity awards and shares.
Wukr: Wurkr, the UK and India-based SaaS platform that enables teams to work together from anywhere in an immersive virtual workspace has raised over £1 million in seed funding to fuel the next stage of its growth in February. Hindustan Media Ventures Limited (HMVL), one of India's largest media companies, led the funding round with an investment of £700,000, and £188,000 was raised through equity crowdfunding platform Seedrs. Angel investor Yan van de Velde committed £100,000 as part of the Seedrs lead investment round, and an additional £100,000. Wurkr also exercised a Convertible Loan Note to secure further cashflow. 
Neufast: Hong Kong-based startup Neufast, which provides an AI-based video interview platform for hiring, announced that it has raised an undisclosed amount of seed funding from Singapore-headquartered venture capital firm Her Capital. Neufast was founded in 2019 by software engineers Agnes Wun and Dennis Lee, and backed by a number of startup incubators and investors including SOSV Chinaccelerator, AsiaPay Capital, and Artesian Venture Partners. Its platform uses AI to conduct automated interviews that are recorded and analyzed for facial, vocal, and textual information. 
Employment Hero: Sydney-based Employment Hero, an HR-tech startup providing cloud-based HR, payroll, engagement, and employee benefits tools targeted at small and medium-sized businesses, raised A$45 million (US$35 million) in a Series D funding round led by employment and education group SEEK, a long-time investor of the company in March. This is the largest funding round in Australia this year so far. Other notable investors participating in the round are leading Australian venture capital firm OneVentures and technology-focused fund AirTree Ventures, both of which have previously invested in Employment Hero. Salesforce Ventures, the strategic venture arm of Salesforce, also joined the round. The startup has said that it will use the fresh capital to support growth in its existing overseas markets—New Zealand, the UK, Malaysia, and Singapore—and expand into other Southeast Asian countries.
Humaans: London-based HRtech startup Humaans, raised $5 Mn in seed funding to accelerate the development of its employee on-boarding and management platform. The round saw participation from Y Combinator, Mattias Ljungman's Moonfire, Frontline Ventures, and former head of Stripe Issuing, Lachy Groom. Other investors included LinkedIn CEO Jeff Weiner (via Next Play Ventures), Stripe COO Claire Johnson, Figma CEO Dylan Field, Intercom co-founder Des Traynor, former Workday CTO David Clarke, former Benchmark GP Scott Belsky, Notion COO Akshay Kothari, Qubit co-founder Emre Baran, Evervault CEO Shane Curren and Stripe security engineer Gerardo Di Giacomo. The startup will use the proceeds to double down on product and engineering by bringing in the best talent to help fulfill its vision, increase its reach, drive value for the wider community. 
Papaya Global: Israel-based HR tech platform Papaya Global picked up $100Mn in Series C funding, bringing Papaya's total funding to $190Mn and a valuation over $1Bn in March. The round was led by Greenoaks Capital Partners, with participation from new investors IVP and Alkeon Capital, as well as existing investors Insight Venture Partners, Scale Venture Partners, Bessemer Venture Partners, Dynamic Loop, New Era and Workday Ventures, Access Ventures and Group 11. The funding comes less than six months after Papaya raised a $40Mn Series B, which itself came in less than a year after a $45Mn Series A. Papaya Global provides cloud-based payroll and hiring, onboarding and compliance services across 140 countries for organizations that employ full-time, part-time and contract workers outside of their home country. 
Multiverse: Multiverse, a U.K.-based startup tech company focused on high-quality education and training through a  unique apprenticeship model, today announced the closing of a $44 Mn Series B funding round to launch technology and leadership programs across the U.S. The round, which was led by General  Catalyst, also features GV (Google Ventures), and includes Audacious Ventures, Latitude, and  SemperVirens. Index Ventures and Lightspeed Venture Partners, who contributed to a $16 Mn Series  A investment last year, also participated in the round. 
Personio: The German startup that targets small- and medium-sized businesses (10-2,000 employees) with an all-in-one HR platform covering recruiting and onboarding, payroll, absence tracking, and other major HR functions — has picked up $125 million in funding at a $1.7 billion post-money valuation. The Series D is being co-led by Index Ventures and Meritech, with previous backers Accel, Lightspeed Venture Partners, Northzone, Global Founders Capital, and Picus all participating.
Snaphunt: Singapore-based intelligent recruitment platform Snaphunt has raised US$1 Mn in a funding round from venture capital firm Beenext. The financing round gives the tech firm a post-money valuation of over US$7.2 Mn as per data from VentureCap Insights. The HR Tech startup will use the proceeds to expand the company's footprint in Asia and strengthen its offering to employers who are looking to increase their remote and onsite teams across the region.
PayFit: Paris-headquartered HR tech startup PayFit announced that it has secured €90 million (US$107 million) in a Series D round led by Eurazeo Growth, Large Venture, and BPI France and supported by existing investors including Accel and Frst. This brings its total funding raised to over €179 million in five years. PayFit was founded in 2016 by Ghislain de Fontenay, Firmin Zocchetto, and Florian Fournier (above, left to right), with the objective of automating payroll administration—typically a complicated and time-consuming task in France. The company subsequently expanded to Spain, Germany, Italy, and the UK.
Ease: Ease, a leading HR and benefits software solution for small businesses, insurance brokers, and insurance carriers announced $41 Mn in Series C funding led by Spectrum Equity with participation from existing investors Centana Growth Partners, Propel Venture Partners, Freestyle Capital, Compound Ventures and Upside Partnership. With this latest round, Ease will use the funds to enable SMBs to leverage employee data to connect all their systems, as well as hire new talent.
Global Acquisitions from Jan-Mar 2021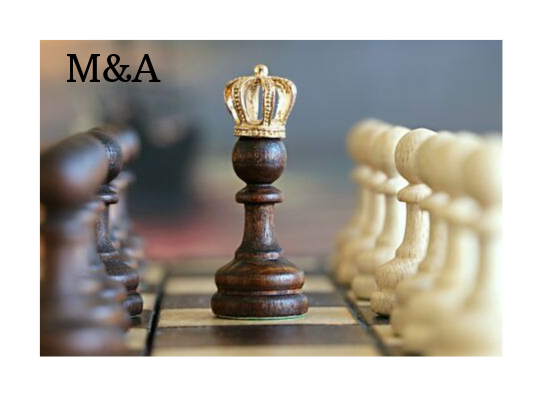 Foley Trasimene: Alight Solutions, a leading cloud-based provider of integrated digital human capital and business solutions, and Foley Trasimene Acquisition Corp., a special purpose acquisition company, today announced that they have entered into a definitive business combination agreement. Upon closing of the transaction, the combined company will operate as Alight, Inc. and plans to list under the symbol ALIT. The transaction reflects an implied pro-forma enterprise value for Alight of approximately $7.3 BN. The partnership will bring together the tools and relevant experience to accelerate revenue and margin growth, resulting in multiple expansions.
Peakon: Workday announced that it is acquiring employee feedback platform Peakon for $700 million in cash. The transaction is expected to close in the first quarter of Workday's fiscal year 2022, ending April 30, 2021, subject to the satisfaction of customary closing conditions, including required regulatory approvals. Workday and Peakon will come together with a continuous listening platform for customers to capture real-time employee sentiment, facilitate ongoing feedback, and access personalized, prescriptive recommendations for actions.
Ascender: Ceridian announced in February that it is entering into a definitive share sale agreement to acquire Ascender, a leading payroll and HR solutions provider in Asia Pacific Japan (APJ). Together with Ascender, Ceridian will provide the most comprehensive payroll and human capital management solutions in the region. The transaction is expected to close in the second quarter of 2021.