A Brand Reachout Initiative
Strategic HR
Increasing productivity by designing the right experience for your contract workforce
Investing in the right digital solutions is vital for the comprehensive management of the contract workforce. It also champions the cause of designing an engaging employee experience to boost their morale and unleash their potential.
There is a greater want for contractual workers in the post-pandemic work landscape, primarily due to the Adhoc demand for specific employment skills and the emergence of the gig economy. A report by Spectrum Talent Management also points out how manufacturing, IT, e-commerce, fintech, and pharma sectors have emerged as major employers of contractual staff. Additionally, as businesses expand their line of workers and diversify employment contracts, they must remember that the gig economy will be a major building block in inclusively achieving their desired growth targets. 
But to truly reap the benefits of flexible employment and translate it to business value, organisations need to zero in on the barriers that remain in designing an inclusive experience for the contract workforce. Sidelining the issues, they face can lead to direct and indirect financial losses, increased compliance and legal risk, and damage to the brand.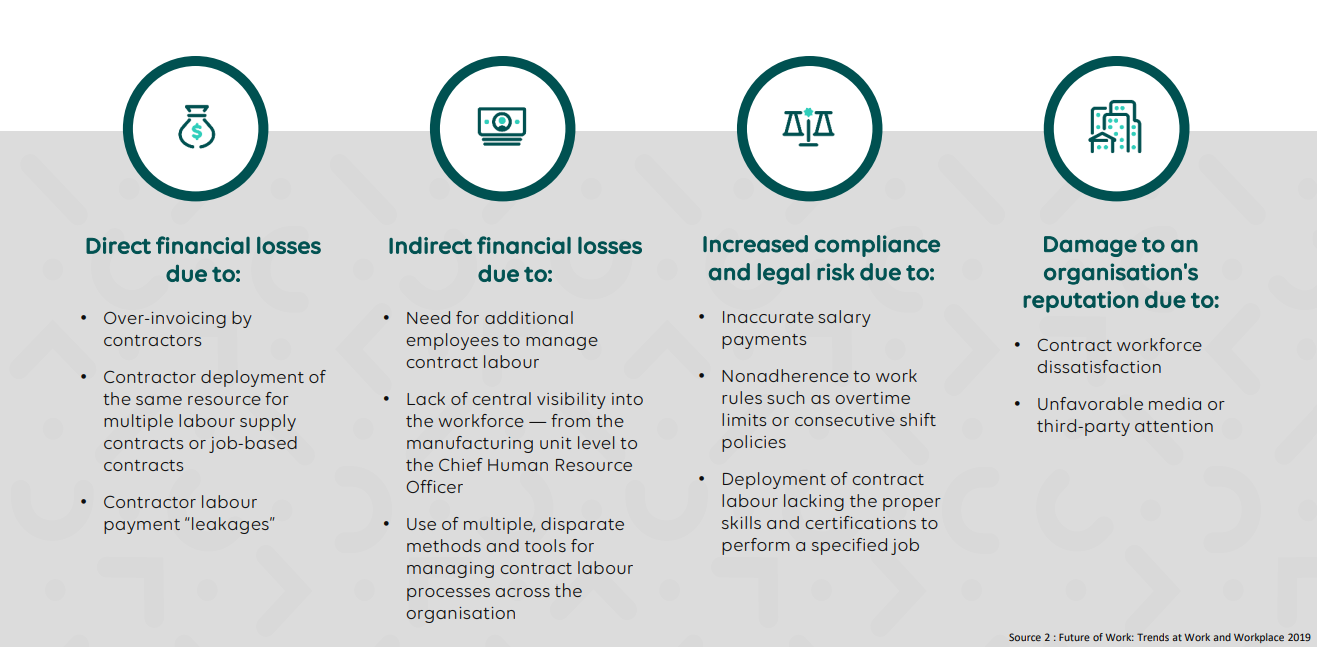 Managing this workforce and designing the right employee experience becomes urgent from a business and employer brand lens. Unfortunately, while there have been systems in place, the focus mainly was on compliance, and the solutions tend to be limited to tracking these workers. 
A robust contractual workforce management system grounded in inclusivity will lead to a reduction in compliance risk. It will also lessen contract workforce churn, tackle cross-state hiring, and divert from consuming paper processes that tend to be open to manipulations by contractors for monetary gains. After all, employee experience also involves pay equity and security. Businesses must do away with fragmented, unreliable systems, especially for their extended workforce, who are at the frontlines of their operations.
Automation as the backbone of an efficient contract workforce experience
As the conversations around inclusivity get heightened, it is time that leaders recognise the stark differences between the employee experience of permanent and contract workers. Given that the latter is also a vital component of the industry talent pipeline, one needs to invest in their real-time visibility and collect data which will be incorporated into their people strategies. 
Automation is an answer to business excellence, but it is also a core facet of employee experience that directly impacts workforce productivity. 

A practical, digitally driven contract labour management system has nine key features: the complete process automation; the automated enforcement of work-related policies; real-time visibility; compliance support; process standardisation across multiple locations; secure, automated data collection; labour budget and cost tracking; workforce productivity monitory; and an interface with the ERP system. This is where UKG's (formerly known as Kronos) workforce management solutions come in as a solution with a two-pronged approach to meet your contract workforce needs.
Achieving seamless, digitally driven contract workforce management with UKG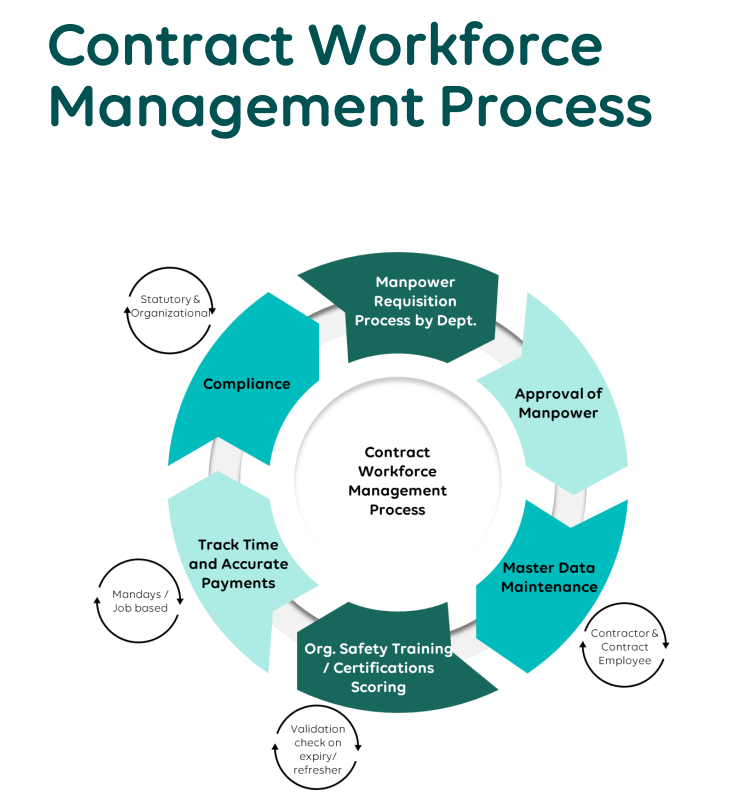 Given the many checkpoints in the contract workforce management process, UKG offers two complementary solutions for a holistic impact. One is UKG InTouch, and the other is UKG Workforce Dimensions. 
The former includes data collection terminals that enable contract employees to record and track their hours quickly and efficiently by swiping a card or badge. In addition, optional biometric identification allows employees to clock in via finger scan for added protection against fraudulent punching. 
Once the InTouch verifies the employee's identity, it records the time and attendance data and reports it to UKG Workforce Dimensions. The InTouch's ability to automatically capture accurate timekeeping data for contract employees helps eliminate any error in contractor billing to help control labour costs and avoid potential manipulations. InTouch's modern user interface also provides a quick, self-service view of contract employees' work-related information. This helps in driving better contract employee engagement. When contract employees have instant visibility to their own data like attendance days worked, or OT hours earned, it makes them feel that they are being taken care of.  
On the other hand, the UKG Workforce Dimensions suite provides integrated software to automate the complete contract labour management process and delivers real-time access to workforce-related information for better control and improved decision-making. Workforce Dimensions aggregates contract labour data and manages complex work rules. 
The software requires little or no customisation and can be configured by non-technical staff. Moreover, it can generate time and labour reports or feed data into an ERP business intelligence system for reporting and analysis. The system can also transfer data into financial systems at the end of each month, if desired, for cost tracking, budgeting, and reporting purposes. Goes without saying that it takes care of all compliance related requirements for contract labour. 
These solutions will play a critical role for businesses in leveraging the contract workforce as a strategic resource to improve operational efficiencies with access to real-time data. 
But the most significant gains lie in designing and implementing the right employee experience for them by reducing the administrative burdens and paper trails and strengthening pay equity and security. These are vital elements of employee productivity and a boosted morale as they recognise that they work in enterprises that care for them and their contributions. With UKG's solutions, businesses can now build a robust contract workforce management system that ensures an engaging and inclusive employee experience.