A Brand Reachout Initiative
HR Technology
John Kostoulas on how technology will shape the workplace of the future
TechHR Singapore 2019 Read similar articles
In an exclusive interaction with People Matters, John Kostoulas, Senior Director, Analyst Gartner sheds light on how technologies will shape the workplace of the future.
From improving effectiveness to fostering inclusion, to developing leaders, technology will be omnipresent in every function of the future workplace. We may like it or not, but technology's influence is going to be much beyond screening, recruiting, and payroll management. Technology may also have the answer to our diversity and inclusion questions, and ultimately help us in designing a fairer workplace.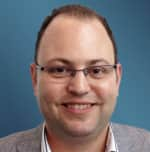 How can technology significantly enhance the effectiveness of interventions to diagnose the current state of inclusion, to develop leaders who foster inclusion, and to embed inclusion into daily business execution? These are the questions which John Kostoulas, Senior Director, Analyst Gartner will shed light on his session at TechHR Singapore 2019. John will speak about what technologies can HR leaders consider and effective ways to synthesize them. 
In an exclusive interaction with People Matters, John gives us a deeper insight into how technologies will shape the workplace of the future.
How has the role of HCM evolved over the past few years?
Traditionally, HCM revolved around process: prescriptive, one-size-fits-all, and infrequently revised, even when faced with strong business criticism about a lack of relevancy. In the last few years, to meet the needs for agility and personalization, processes are becoming more flexible to leave room for purpose. Processes are becoming the servant instead of the master: they are shaped by the combination of purpose and metrics, with frequent revisions (driven by metrics) and freedom for employees and managers to adapt to their diverse cultural and work style preferences. 
Every HCM policy/process/metric has to pass the purpose test-"Why?" Otherwise it has to change.
A great example is how performance management is becoming less of the universal, well-defined process of the annual review and more of the personalized, flexible way of continuous feedback, to balance focus on execution and adoption by employees and managers. 
How can technology play a role in supporting inclusion in the workplace?
As organizations deepen their understanding of D&I, inclusion is the key contributing factor towards enhanced team and organizational performance. 
"Gartner research reveals that inclusive teams unlock diversity benefits by improving team performance by up to 30% in high diversity environments."
Similar to diversity, inclusion cannot happen by means of policy or personal initiative; it requires structured programs across the organization. 
In our research, we have identified 13 technologies that can significantly enhance - today - the effectiveness and scale of programs to diagnose the current state of inclusion, develop leaders who foster inclusion, embed inclusion into daily business execution and recruit inclusion-ready people. But it is not always obvious that vendors will position these technologies within the inclusion context. I am delighted to be presenting this topic in more depth in the upcoming Tech HR Singapore event.
What is going to be the impact of digital on the organization of tomorrow? How will it shape the HR strategy in the coming years?
Organizations understand digital in very different ways. We have done extensive research to familiarize HR and IT leaders with the different shades of digital, notably the two extremes, digitization, and digitalization (see here).
Digitization is the conversion of analog to digital. In HR-speak, it would be job boards replacing newspaper job postings, performance management systems replacing paper forms or self-service case management systems replacing employee calls to the HR department. 
On the other hand, Digitalization is the use of digital technologies to change a business model and provide new revenue and value-producing opportunities". It is the transition to become a digital business. This is a mindset change: and it cannot succeed unless organizational practices and processes and culture revolve around the new business model.
As CEOs increasingly embark on the digitalization journey, they have to optimally blend the characteristics of the business and the workforce. So in order to drive the HR strategy, it points to asking questions such as how do we enhance the ability of our workforce to leverage and manipulate information and technology in unique and highly innovative ways? Or how do we leverage business intelligence to provide actionable insights rather than intuition to make the right people management decisions?
What are some of the key technology trends you see across the HR function globally?
Many of these constructs around talent, organization of work and teams, digital skills, and decision making will likely continue to transform as organizations figure out how to work effectively as digital businesses. Thus there is a profound change in the way application leaders need to think about planning, selecting, implementing and operating HCM technology.
Instead of standalone RFI (Request for Information)/RFP (Request for proposal) with technology features, HR and IT leaders need to look for solutions orchestrating these features into concrete, role-driven experiences toward the desired outcomes and their value.
In Gartner, we do regular reviews on the market trends around HCM technology spend. What we have seen is a conversion from on-premises to cloud HCM applications is a clear worldwide trend, although the pace across regions is obviously different.
Secondly, use of mobile and breadth of functionality provided to employees and managers is driving user expansion. Also, the advent of data-driven decision making in HR, is increasing the focus on analytics and artificial intelligence (AI) augmentation in decision support. 
Can AI always be expected to result in bias-free hiring? What should leaders keep in mind while incorporating AI in their hiring strategy?
The rapid pace of the digital business requires talent management decisions to be made a lot faster but still with the same quality. To acquire talent with the right mix of skills, diversity and inclusion mindset, managers and HR professionals are constrained in their own finite skills and biases. Hence AI applications can vastly enhance the data-driven decision-making ability of humans to help make good decisions fast. 
A number of AI use cases are increasingly becoming part of HCM vendor roadmaps, particularly in talent acquisition. But there are several caveats related to use of these applications HR and IT leaders should be mindful of. 
"First of all, AI applications are as good as the breadth and depth of the data they utilize."
Data availability is affected by increasing regulation as requirements for data security and privacy become more pressing around the world — with the European Union setting the bar with the General Data Protection Regulation (GDPR).
Secondly, AI is in early stages of application in human capital management and has its limitations when biases are potentially hidden in algorithms; for example, a resume-matching algorithm may potentially screen out qualified and diverse candidates based on gender-skewed training data. Transparency from vendors on the structure, continuous improvement and accuracy of their AI applications is, therefore, paramount for navigation in this rapidly evolving space.
What role will HCM technologies play in shaping the future workplace?
At Gartner, we see the digital workplace as a business strategy to promote employee agility and engagement through a more consumerized work environment. HCM applications are often intrinsically embedded in an organization's attempts to deliver business processes with improved user experiences and collaboration. What is of paramount importance is the development and revision of HCM strategies and investment roadmaps in each organization. 
"Leading organizations update their HCM technology strategy and roadmaps at least annually in response to changing economic, business, workforce, and technology requirements." 
On the other hand, many enterprises have failed to build a comprehensive HCM technology strategy and those that have often lack the resources or discipline to drive periodic review and revision. This increases the risk of the HCM application portfolio falling out of sync with the needs of the organization, its workers and HR.
John Kostoulas will be speaking at TechHR Singapore on 28th February 2019 at Marina Bay Sands, Singapore. Register now.