HR Technology
Meet the mentors for People Matters TechHR India Startup Program 2020
The People Matters TechHR Startup program is an opportunity for the early-stage startups in the HR technology space to interact with the best of investors and mentors, pitch to them, and learn from them. This year too, while the platform will be virtual, the advice from our illustrious mentors will as real!
"If I have seen further it is by standing on the shoulders of giants." — Isaac Newton
The thought exactly explains the idea why every year the People Matters TechHR Startup program ropes in the best of mentors to propel HR and Work tech startups forward. The program has enabled over 600+ HR and Work Tech startups in the last five years. In its sixth year of running, the program is back again to enable HR and Work tech startups forward- be it to achieve their vision of transforming the world of HR and Work Tech or to fast track their way to their next funding round.
The program is an opportunity for the early-stage startups in the HR technology space to interact with the best of investors and mentors, pitch to them, and learn from them. This year too, while the platform will be virtual, the advice from our illustrious mentors will as real!
Here's a quick look at five of the many mentors who will guide the HR tech startups who are part of People Matters TechHR Startup program 2020 in their journey of value creation and solving for the post-COVID world.
Shanti Mohan, Co-founder & CEO, Let's Venture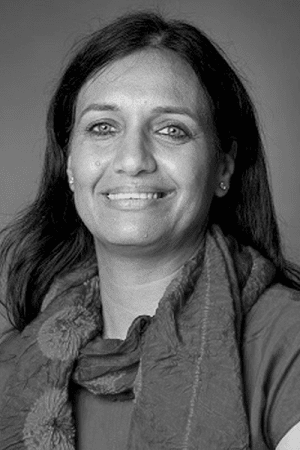 Shanti Mohan is the Co-founder and CEO of LetsVenture - India's largest online platform for startup investments - having enabled 220+ startups to raise $114 Million since 2013. Shanti is a serial entrepreneur and has worked with HPE in Cupertino, California as well.  She is an angel investor with a passion to make an impact and her areas of expertise include consumer internet, embedded technology, and enterprise. Shanti is also part of various regulatory committees and fintech sandboxes run by SEBI, DPIIT, and others. Few of the Portfolio Companies of Let's Venture portfolio includes aisle, INNOV8, WISHBERRY. 
Pratik Poddar, Principal, Nexus Venture Partners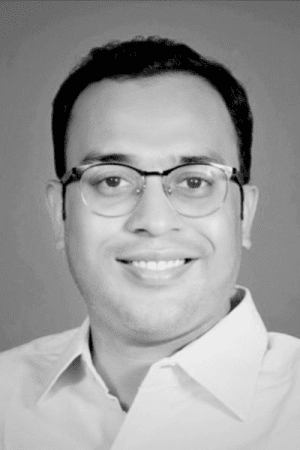 Pratik is the Principal at Nexus Venture Partners. As an entrepreneur turned VC, Pratik is excited about working alongside technology entrepreneurs to create an impact on the lives of millions of people. He is most passionate about healthcare, financial services, content platforms, travel, and e-commerce enabled supply chain innovations. Pratik started his career with Morgan Stanley as a quant analyst/algorithmic trader working on building mathematical models to hedge risks in Japanese Mortgages and trading US Equity ETFs. Post Morgan Stanley, Pratik worked at Blackstone Private equity where he evaluated deals in restaurant, financial technologies, education, and consumer electronics products in India. 
Prior to joining Nexus, Pratik spent three years working on his startups in social ecommerce and content platforms where he experienced firsthand the challenges of building a company. Pratik has invested in Companies like Lifecare Health, Goodbox, myupchar, Namaste Credit, Newton School, Rapido, and many more. 
Sajith Pai, Investment Team Blume Ventures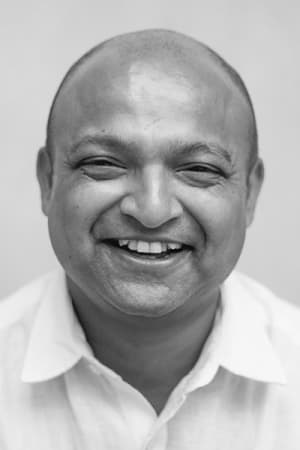 Sajith is a long-time media executive turned VC. At Blume, Sajith supports investments in media, edtech, hrtech & agritech, while simultaneously helping Blume build a research and knowledge platform. Sajith is a prolific writer - his writings cover startups and ecommerce to culture and education, and have been published in Scroll, Quartz, Buzzfeed, and The Times of India. The HRtech companies that Sajith handles are Frapp & Tapchief. In addition, Blume has invested in Mettle, Belong, squad, infollion, greytHR, skillenza, and many more.
Digvijay Singh, COO Indian Angel Network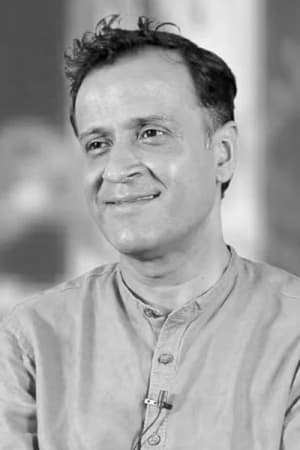 Digvijay is a professional with over 19 years of sales experience in leading companies across sectors. He has continuously built a sales/distribution model from scratch in virgin territory and scaled it to national levels. Digvijay is currently the COO at Indian Angel Network (IAN) handling the entire operational piece. IAN is India's first and the world's largest angel investor group with over 450 investors from 10 countries, over 100 company portfolio and growing spread across 7 countries and 17 sectors. It has been labeled as the Top Funder in India and providing perhaps the highest returns to seed / early-stage investors. Digvijay leads deal origination nationally as well as drives the operations of the organization across multiple functions. IAN Portfolio companies include Fab alley, wedmegood, freshworld, loginext, prettysecrets, Hungryzone and many more
Dhiraj Gupta, Sr. Investment Manager Venture East
As part of the Venture East Proactive Fund, Dhiraj is actively involved in a full gamut of VC investment activities ranging from identifying deals & conducting diligence to preparing detailed investment memos for the board, negotiating term sheets, to monitoring, value creation in investee companies and exit engineering. He has a balanced mix of experience in areas of Venture Capital Investment, Mergers & Acquisitions, Strategic Alliances, Corporate Strategy, Business & Operation Consulting, and Technology Program Management. The Venture East portfolio companies Include Ekincare, Goli Vada Pav, kissht, Moengage, EdgeNetworks, IQLECT, ORCASYSTEMS, and many more.
It is your one moonshot to make a dent in the world of HR and Work Tech. Click here and take the first step towards transformation & success with People Matters TechHR Startup Program.