A Brand Reachout Initiative
HR Technology
Meet these visionary CEOs and Entrepreneurs at TechHR Singapore 2019
TechHR Singapore 2019 Read similar articles
TechHR Singapore 2019 has an awesome line-up of speakers including some of the world's most influential technology leaders, CEOs, and entrepreneurs from the APAC region. Read on to know more about them.
If you had to name one force that is changing every landscape, every industry, and every sphere dramatically- it will be none other than technology. No wonder technology is bringing a radical transformation in HR as well as the world of work. Some organizations are already ahead of the curve, learning to leverage this force while the majority is searching for answers. And who better to help us find those answers but leaders, CEOs, and tech entrepreneurs who are already busy anticipating what the next wave will be.
It is these very futurists which TechHR Singapore 2019 is bringing on the stage-an awesome line up of CEOs and tech entrepreneurs who will share their thoughts and insights on technology to show us how our dramatically changing world of work will look like. 
Here's a quick snapshot of some of the region's most influential technology leaders and entrepreneurs at TechHR Singapore!
Rudy Karsan, Managing partner, Karlani Capital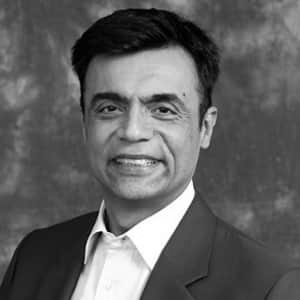 Expertise: Rudy Karsan founded Kenexa, the human resources software, and sold it to IBM in 2012 for $1.3 Bn. Rudy is passionate about job creation and meaningful work for all, which he strongly believes is the key to a fabulous future for humanity. He is inspired by unusual technology that is in sync with his dream of helping improve people's lives and is currently exploring ways to do this by enabling the growth and success of ideas that are potentially useful to people.
Achievement: Rudy sits on the boards of multiple companies such as Accela, Talentify, CoachLogix, KEYPR, Micromerchants, and Phenom People among others.
Tech Speak: In an interview with People Matters, Rudy revealed his learning his leadership journey. Rudy says, 
"When you are scaling, always begin by compensating for your weakness, because you will naturally play to your strengths." 
Rosaline Chow Koo, Founder & CEO, CXA Group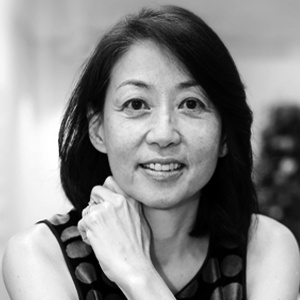 Expertise: Rosaline invested $5Mn of her savings and borrowed another $5Mn to build CXA. Today, CXA has 250K users across 20 countries in Asia and is valued at more than $100 Mn!  One of the top women in tech, she launched two dot-com startups before moving to ACE insurance. Rosaline also grew Mercer Marsh Benefits business to14 APAC countries 800% over 8 years. 
Achievement: Rosaline has been awarded Top CEO and Woman Leader of the Year this year at the 22nd Asia Insurance Industry Awards 2018.
Tech Speak: In a recent interview with People Matters, Rosaline revealed an interesting lesson she has learned-
"The key to success is to get the future-first before anyone else. So, the first skillset is the ability to imagine a very different future, given the same constraints everyone faces in the industry."
Vinod Anand Kumar, CEO & MD, Tata Communications, Singapore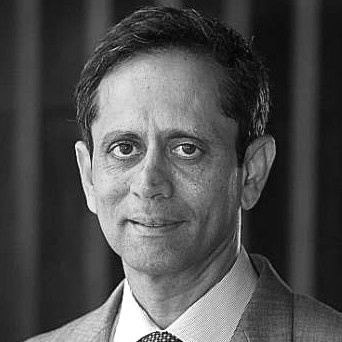 Expertise: Vinod has been at the forefront of Tata Communications' transformation from a traditional connectivity services provider, largely based in India, to a truly global services provider.
Tech Speak: In a LinkedIn post titled AI & The Future Of Work, Vinod says, 
"We hypothesize that: AI has the potential to enhance collective intelligence and intellectual diversity, allowing human workers to do more diverse thinking, become more efficient, and undertake more creative, fulfilling labor."
Peta Latimer, Partner & CEO, Singapore Mercer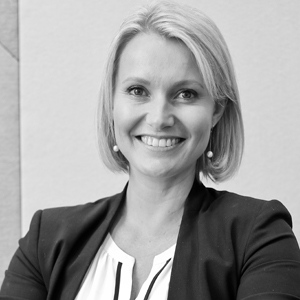 Expertise: Peta brings with herself a rich global experience from global firms such as IBM and KPMG. As a Partner & CEO, Singapore for Mercer, she is reponsible for delivering profitable growth and day-to-day management of Mercer Singapore's financial drivers. Prior to joining Mercer, as a Partner at KPMG Singapore, she advised the largest telco in Indonesia on their Digital 2020 Ambition. 
Achievement: Peta has been appointed a Governor to the Board of Governors of the American Chamber of Commerce in Singapore and is the local Co-Chair of AmCham Women.
Tech Speak: Peta strongly believes that-
"You're only as good as your people."
Karl Mak, Co-Founder & CEO, Hepmil Media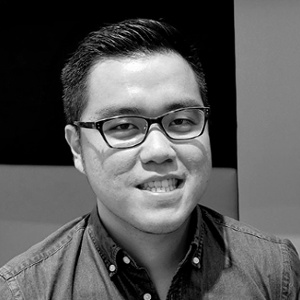 Expertise: Karl Mak has built a media group that serves to better the lives of millions in S.E.A through the creation and delivery of millennial centric digital content. Hepmil Media Group is a South East Asian new media company that owns and operates – SGAG- an influential platform that connects with Singaporeans on a daily basis, MGAG- one of the fastest growing millennial centric digital platforms in Malaysia, PGAG- which connects with connects with 3 million Filipinos every month& SGEEK- the consumer tech channel targeted at 18-34 year olds.
Achievement: Karl was named in Forbes Asia's 30 in the Media, Marketing & Advertising category.
Tech Speak: In a LinkedIn Post, Karl shares his learning on scaling up-
"In the long list of to-dos in scaling a business, cultural empathy is definitely one of the most important ones on mine."
Goh Swee Chen, Chairman - Shell & Vice-President - Singapore National Employers Federation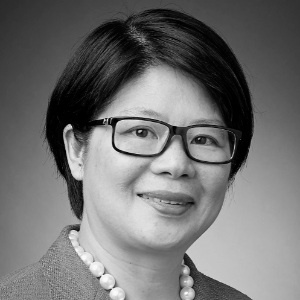 Expertise: Goh Swee Chen is the Chairman of Shell Companies in Singapore—the first woman to earn a role that high in the company. She is also the Vice-president of the Singapore National Employers Federation, and chairman of the Institute for HR Professionals.
Achievement: Besides rising to the highest level in Shell, Goh also has other feathers in her cap.  In January 2017, Goh was elected President of Global Compact Network Singapore, a local chapter of UN Global Compact. She also sits on the Singapore Airlines Board as an Independent Director
Tech Speak: Goh believes it is the leader's duty to put people at the centre of things. She says, "
"A leader has to be someone people want to follow. And to be that, you have to demonstrate skills to work and engage with people, to put them at the centre of things that you do."
Don't miss out the opportunity to meet these leaders at TechHR Singapore on 28th February, 2019 at Marina Bay Sands, Singapore. Register now.