HR Technology
The State of HR Technology: Investment & expectations
How did COVID-19 shape the investments and expectations in HR technology this year? Here are the top trends from the findings of our recent study, 'State of HR Technology in 2020: Investments and Expectations'.
The speed at which workplace technology has evolved over recent decades has been startling, but with the new forces, including the novel Coronavirus, we are now entering a period – and pace – of change that will put entirely new pressures on organizations. When employees were sent home from their offices en masse amid the global onset of COVID-19, many businesses scrambled to adopt technology solutions to enable their teams to work remotely. According to the Gartner 2020 Digital Workplace Survey, 68 percent of respondents agreed that more C-level executives have expressed involvement in the digital workplace since the pandemic began.
While conducting this study, we also spoke to  K.A. Narayan – President HR, Raymond Limited, who shared his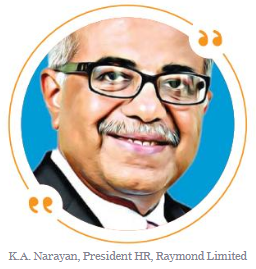 insights based on his organization's perspective. He said, "Technology in HR is still at a very nascent stage and is evolving fast to meet the demands of the digital future. However, during the pandemic, we quickly adapted to WFH and provided the required digital bandwidth and infrastructure. Employees are now accessing all applications remotely. Further, in the last few months, the company has migrated to a new ERP which has  Talent Management, Performance Management, Succession, a self-service BOT, Recruitment, and Leave Management modules."
If "necessity is the mother of invention", the COVID-19 pandemic forced many organizations around the world to rethink and accelerate their digital transformation journeys which also led to increased investments in HR tech. The crisis forced digital transformation initiatives of organizations to fast-forward into the future of work where tech innovations especially remote technology solutions have become a must-have. 
To take a good look at HR transformation at the strategic and tactical levels, we conducted a survey: 'State of HR Technology in 2020: Investments and Expectations'.
One of the key insights from the study was that for many years, we have looked at technology as a threat and have been constantly training ourselves to understand it and cope with the changes it is bringing in. But now the tables have turned. Instead of people adapting to technology, the scenario now is that technology is being customized to adapt to people's needs.
Here are the top trends emerging from our study, 'State of HR Technology in 2020: Investments and Expectations':
With the impact of the pandemic, HR tech investment is increasingly being done by keeping the focus on employees and not on HR administration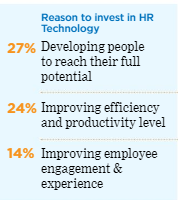 The technology revolution is no more about job displacement, and machines taking over humans. It is, in fact, the age of human empowerment with technology. In a true sense, the role of technology has evolved to enabling efficiency, productivity, and developing people to reach their full potential. There is a rising focus on employee experience!
Adding on to how tech enables a seamless employee experience, Rajneesh Gupta, Senior Vice President – Human Resource, Honda India Power Products Ltd. shared, "We came up with practices to address fears of employees, all undertaken through technology for trust-building, safety provisions. We also did awareness sessions and uploaded a lot of creative videos made by our associates on our social networking sites to reach out to our employees and their families. We also created tech platforms for message exchanges, meetings, and catching up. Technology enables all these changes seamlessly."
L&D is going to be the most tech-enabled function
Our research also shows that the pandemic forced a lot of organizations to invest in HR tech and this has led to 75% of the L&D function becoming tech-enabled.
K.A. Narayan added, " For the next two years, Raymond's focus will be on Learning & Development and leadership development – using technology to digitize on-the-job learning."
Overall, there is an increase in the investment in HR tech for all functions namely, Talent Acquisition, Performance Management, HRIS, HR Operations, etc. and this investment is set to increase in the next 12-24 months.
During lockdown/COVID-19, L&D (61%) was the area with maximum investment, followed by Communication & Collaboration (49%), Employee Engagement (42%), and Wellness (41%)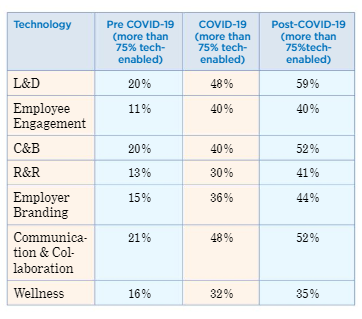 Wellness is on the agenda but companies still donÕt see it as a tech-driven function
We see a significant investment in employee wellness when we compare the pre-COVID era with the current times. The investment in wellness technologies has doubled! However, post-COVID-19, there is only an increment of three percent when it comes to making wellness a completely (or at least 75%) tech-enabled function. 

User experience and not the cost is the leading parameter while investing in a technology
HR technology impacts each and every employee in the organization. This means that once the technology is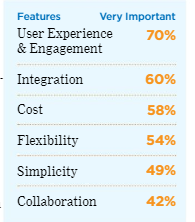 bought and deployed, HR has to ensure that each and every employee uses the technology tools made available for the implementation to be successful. And that has long been the Achilles heel for many HR technology implementations. And hence, user experience and engagement is one of the key aspects to make sure that you get ROI out of the investment. 
Rajneesh shared, "We are a 35-year-old organization that has a mixed ratio of both youth and senior personnel in our company. Keeping this in mind, we must invest in technology that is easily understood by all and is complementary to our company processes. It is our endeavor to look for options that are easy to learn and adapt to, so the employees do not feel challenged and can effectively contribute to projects. At the same time, we must ensure that a technology platform is secure and offers immediacy. Our motto under this is Secure. Speed. Simple."
The study also found that about 80 percent of the organizations that participated in the survey are planning to increase their investment in HR technology in 2021.