A Brand Reachout Initiative
HR Technology
These HR Tech startups are the latest entrants in the TechHR Singapore Startup Program
TechHR Singapore 2019 Read similar articles
Meet these emerging HR Tech startups of the APAC region which will be participating in the TechHR Singapore Startup program.
From startups helping organizations turn their employee referral program into a contest to those helping them to make better people decisions using real-time data, the TechHR Singapore event to be held on 28th February, 2019 at Marina Bay Sands will showcase the best of best from the startup and HR technology world. 
Startups will get a chance to participate in the conference, showcase at the Startup Zone, meet investors one-2-one, and attend exclusive masterclasses aimed at scaling up.
Here's a sneak peek into some of the newest participants of the TechHR Singapore Startup program.
Hireplace

Found In: 2018
Founders: V Ventures Asia
Based out of: Malaysia and Singapore
Hireplace provides an employee referral program that turns any talent search into a contest. Currently in beta and invitation only, it gives employers the power to determine the prize per hire and the participants that could access the contests (jobs), either its own employees, external recruiters or through Hireplace's regional network of talent scouts.
Hireplace is creating a new category of recruitment (after job boards and recruiters) in a $400 Bn industry by offering a contest based recruitment platform starting with tech jobs in Asia. It's on a mission to help employers cut down the time and money needed to reach out to passive candidates while turning the search for talent into something that is efficient, affordable and even fun.
As part of the TechHR event, Hireplace is giving out the subscription to its platform for free to the first 100 companies to supercharge their internal employee referral program on a first come first serve basis!
EngageRocket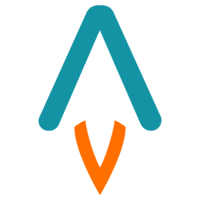 Found In: 2016
Founders:  Dorothy Yiu and Leong CheeTung
Based out of: Singapore
EngageRocket is a SaaS solution that helps leaders and organizations make better people decisions using real-time data. The cloud-based software automates employee feedback and analytics to improve employee performance, thus enabling every leader to use data to make better people decisions.
The startup offers an Employee Engagement Pulse module, through which users can monitor the employee experience in real-time, analyzing trends and response to policy and management changes. Also, with a '360 Performance Feedback module,' users can analyze performance across important leadership skills, and correlate them with employee loyalty and engagement. Today, the HR Tech startup boasts of 27,000+ users, analyzing more than half a million responses to date across 13 APAC markets and 20 different industries.
Urbanhire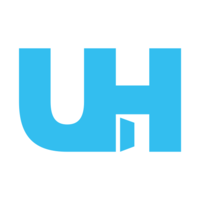 Found In: 2016
Founders: Benson Kawengian
Based out of: Jakarta, Indonesia
Urbanhire is an HR-tech startup in Indonesia found with the aim of making hiring more efficient and enable companies to get the talents they will love. Urbanhire's tools empower companies to inspire and make their culture visible. The startup provides end-to-end HR solutions to the Indonesian mid to large enterprise market and reduces the complexity of operational processes by offering an integrated HR platform.
Urbanhire makes tracking and selecting candidates as easy as the social networks. Companies can place ads with its partner job boards and deploy pre/post application assessments.
Janeous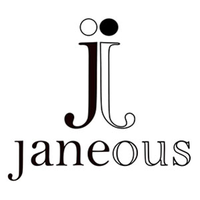 Found In: 2017
Founders: Blake Hawkins Tromanhauser
Based out of: Singapore
The Janeous app by Hawkins Global Pte Ltd seeks to disrupt the HR talent identification by maximizing the interview process while decreasing funds, time, and labor expended. Hiring professional employees is hard, and interviewing takes too long. This is what Janeous aims to improve through its intuitive and digitally-based platform. 
Janeous aims to increase the quality and number of effective interviews that companies can perform by providing a fully integrated talent identification system which leverages the network effect and multiple algorithms to reduce the time spent interviewing candidates.
With over half of Singaporeans rejecting a job offer after 8 weeks and the increase in the time it takes to hire someone (now 30-68 days), a better talent identification solution is needed. Janeous provides this solution by facilitating a more valuable first contact between company and candidate. This process allows companies to more effectively weed out candidates and focus on potential fits.
Panalyt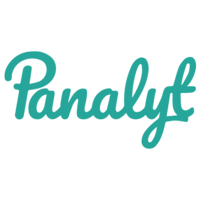 Found In: 2017
Founders: Daniel J West, Yusuf Raza, Pratyum Jagannath, Iwani Zoë Mawocha
Based out of: Singapore
Panalyt integrates data across all HR systems, providing dashboards, benchmarking & predictive analytics to enable better people decisions. Panalyt puts actionable people analytics in the hands of managers across your organization, based on data drawn from all the tools, databases and excel files you use to store people data.  
The startup wants to address the one consistent pain point for both HR and business leadership: access to meaningful people data, analytics, and insights. Panalyt aims to solve this long-running problem, provide an easy-to-use engine to integrate data from any source, generate insights, provide both internal and industry benchmarks, and put the resulting dashboards directly in the hands of managers. 
Meet these and many more such startups at TechHR Singapore on 28th February 2019 at Marina Bay Sands, Singapore. Register now.