Leadership Development
Redefining HR career paths to build business-ready CHROs
What is the structure organization should follow for HR leadership development? How can organizations create a stronger pipeline of HR leaders? In the Competency Roundtable Series organized by People Matters in association with DDI as part of the 7th edition of People Matters Are You in the List Awards, HR leaders share insights on the same.
The function of HR has moved eons away from just understanding the basics of HR to enabling the business and how it can impact it. HR today has moved from the role of a rector to a partner to an anticipator. Thus building a stronger pipeline of HR leaders requires more than just filling the gaps. It means a change in the career map of HR personnel - from relationship building, role modeling, functional knowledge, to building external focus, strategic perspective, an agile mindset, and adeptness in stretching goals.
The Global Leadership Forecast 2018 by DDI, EY and The Conference highlight that in India developing Next Gen leaders was rated as a key challenge by 68 percent of surveyed leaders.
Hence the imminent question arises-what should today's HR focus on to build the future pipeline HR leaders?
These are some of the questions which an august gathering of senior HR leaders aimed to answer at the Competency Roundtable Series organized by People Matters in Gurgaon in association with global leadership company DDI. The roundtable series is a part of the 7th edition of People Matters Are You in the List Awards, a one of its kind initiative to identify young emerging HR leaders.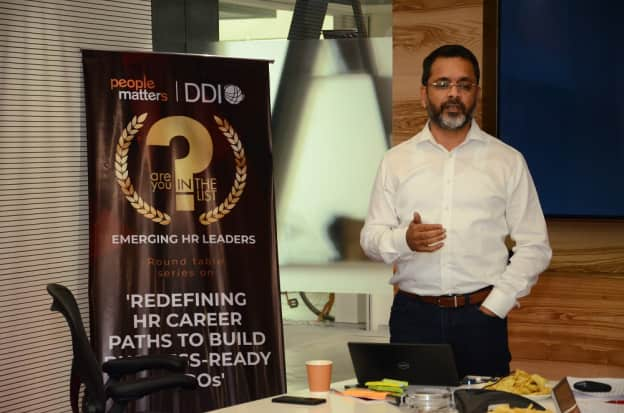 The HR's new role-from reactor to the anticipator
In the last few years, there has been a consistent noise about how a CHRO needs to have a business understanding. But an understanding of the business only helps in relating with the language. More than just understanding and being passive, it's important how that understanding helps the CHRO is enabling of the business. Today's CHRO is expected to ensure that disruptions do not happen in the business.
The ask from the CEOs and CXOs of the world today is that the CHRO needs to move away from his traditional role of reactor or partner to being an anticipator and integrator in the business.
Strategic planning and talent planning need to happen in tandem to deliver business.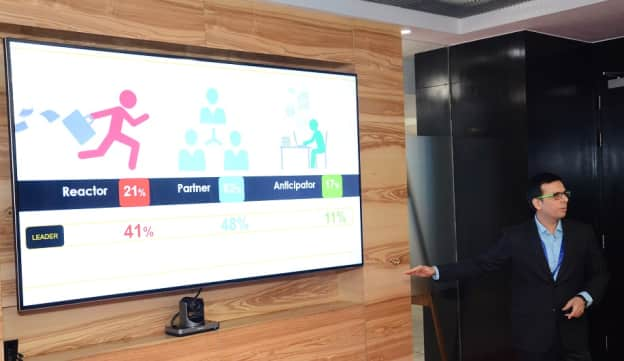 Development areas to focus on for building future CHROs
Today's CHRO needs not to be in the control room but rather in the trenches-meaning one will need to be more hands-on than just being an armchair manager. If today's CHRO is not in the trenches, the millennial workforce is not going to respect you. People want to work with leaders who are ready to work hand in hand and get their hands dirty along with them.
Also, from being a strategist, the CHRO of the future needs to be more of an executioner. Because anyone who rises to the level of leadership is due to his/her execution ability. While strategy is always long term but execution is visible and measurable, and hence execution ability is far more critical.
Also, a great HR leader needs to be a great influencer, a step ahead of his role of being an informer. A great CHRO should be able to influence decision making and stakeholders extremely well.
Building competencies and creating the roadmap for future HR Leaders
In order to build the competencies described above, what is required is a restructuring of the human resource function. One of the ways is to move away from the silo-ed way of working in teams, deploying teams for various projects, and rotating HR leaders to work with multiple types of leaders. Businesses are very dynamic these days and they want HR people to work with different projects, deliver results, and then move on to the next one.
Hence, unless people work with different mindsets, different leaders, they will not get rounded up to become a great CHRO.
Also, the focus should be on lead indicators of what they are supposed to achieve on a daily basis or on a quarterly basis and not lag indicators. This will ensure execution is in place, they will able to work with different individuals, and their focus is to develop new skills as they work in the organization.
Using 3Es to empower high potentials to become future ready CHROs
A critical step towards developing future ready CHROs is to ensure that they have sufficient education, experience, and exposure. Thus today's HR leaders need to think about what exposures and experiences they can explore for the HR community to develop future leaders. Giving high potentials great exposure in all verticals of the business is the need of the hour.
This was validated by quite a few participants in the roundtable who pointed out that staying longer in an organization which helped them to go through an entire learning cycle and an intense process of experimentation enabled them to develop their potential. High potentials need to go through both short term and long term assignments across functions and geographies.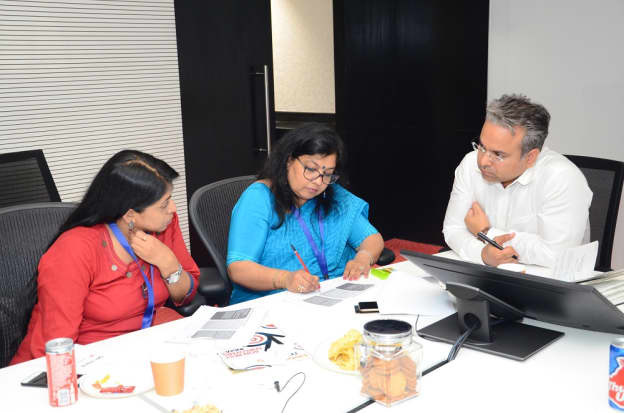 Also, high potentials need to be in charge of their own growth. This can be done by building their personal brand equity in a crisis situation. They also need to have gone through enough failures to become well-rounded leaders.
Another way to create their own visibility is by associating with challenging projects and working with cross-functional teams. Yet another approach is getting involved in a business not willing to change and bring about that change. Shadowing a business leader as a mentee is yet another way of learning and empowering themselves.
In conclusion, the CHROs of future need to have certain exposures to sharpen their expertise and should have learned how to maneuver their ways through the organization across functions to become well-rounded leaders. Thus the focus is to move away from mentoring and coaching to developing future CHROs through experience and execution.
[The article is curated from the Competency Roundtable Series organized by People Matters in Gurgaon in association with DDI as part of the 7th edition of People Matters Are You in the List Awards.]