Leadership Development
Who are the winners of Are You In The List 2023?
With over 1000 applicants, the 12th edition of the People Matters Are You In The List Awards 2023 powered by Aon commenced. After a rigorous process that spanned over four months, we finally have our winners, set to lead the future of HR.
For any HR leader to be able to keep pace with the new world of work, they need to relearn, unlearn and learn new skill sets. From building leadership skills that includes business acumen, strategic thinking, analytical skills, tech savviness, decision making and more, there is so much to hone and emulate. But the essence of an HR leader is reflected in the way they value people holistically.
With the 12th edition of the People Matters Are You In The List Awards 2023 powered by Aon, we take a look at the winners this year, who've achieved profound greatness in their professional journey through their commitment to grow using every experience that came their way. 
The new era of leadership is here and helping us document, assess and analyse these competencies among the 1000 applicants was Aon. Its personality, cognitive and functional assessments provided each of the applicants with valuable insights on their business acumen, effective partnership and technical expertise. It also brought to light the areas where the applicants could improve to become effective leaders. With situational judgement questions and video interviews, the finalists were offered a chance to demonstrate their skills at handling real-life situations, while communicating their ideas effectively. 
And the penultimate stage of coaching sessions with leading CHROs such as Dilip Pattanayak, JSW; Ritesh Rana, Britannia Industries; Pavitra Singh, PepsiCo; Anurag Patnaik, Nestle; Saurabh Govil, Wipro; Vibhash Naik, HDFC Life; DN Prasad, GovTech Singapore; Amitabh Hajela, GMR Group; Sukhjit Singh Pasricha, IndiGo and Harshvendra Soin, Tech Mahindra was a transformative experience that every HR leader looks forward to, to understand what it's like to be agile, think on your feet and stay calm during the storm.
During the ultimate face-off, the finalists had to face the CEO Jury Panel comprising Satish Pai, Hindalco Industries; Sukhleen Aneja, The Good Glamm Group; Ashok Ramachandran, Schindler India; Samir MC, Fortune Hotels; Shivam Puri, Cipla Health; Amit Malik, WadzPay and Amanpreet Singh Bajaj, Airbnb, who urged each one of the finalists to draw upon their experiences to ponder over their learnings, failures, the impact they've created in the past and what they would do differently in the evolving world of work before identifying the emerging future HR leaders. 
At People Matters TechHR India, Asia's largest HR and Work Tech conference, we unveil the visionary HR leaders who battled it out and became the winners of the People Matters Are You In The List 2023 Awards powered by Aon with Ashok Ramachandran, CEO, Schindler India; Sukhjit Pasricha, Group CHRO, IndiGo; Amit Malik, President - Japan, APAC & Australia, Wadzpay; Nitin Sethi, CEO, Aon Consulting and Ester Martinez, CEO & Editor-in-Chief, People Matters bestowing upon the honour. Here's to the lucky 20 set to change the world of work for the better: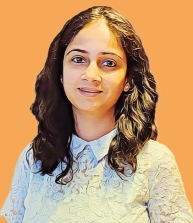 For Amrita Kaushal, who has been a Senior Manager, HR with MakeMyTrip, the human complexities have always been intriguing. The diverse set of variables in terms of upbringing, cultural beliefs and life philosophy have been the driving force for her to join HR. In the past decade of her career, she feels she has been fortunate to have worked across different HR domains, from COE roles to an HR business partner. The experiences gained have enabled her to adapt to the changing roles and business needs, while delivering impeccable results. Her biggest strength lies in her ability to balance EQ with IQ when leveraging the best use of technology, keeping people front and centre. If you want to thrive in HR, she believes that 'you will have to embrace every challenge - it only makes you stronger.'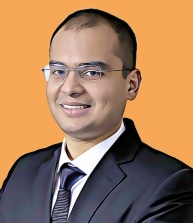 For Anagh Agarwal, Manager-HR at Asian Paints, life has always been about anticipating and preparing for all the different scenarios. His interest in HR was piqued as it offered him enormous opportunities to explore different facets of talent management, making him a part of the revolution. In the various roles he's undertaken in compensation, performance management, learning and recruitment, he's always strived to improve the HR service delivery, saving time, helping leaders reach their business goals and creating 'moments that matter' for employees. Some of the practices he set up during his stints were not just adopted but cherished by his successors, which he believes is an achievement in itself.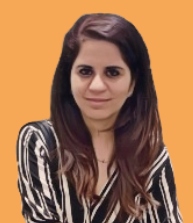 Anisha Saluja, who is an HR Lead - Mahindra Last Mile Mobility at Mahindra & Mahindra Ltd., the inclination towards HR was born out of a need to see how each of her decisions impacted lives, employee careers and transformed the organisation. In the last few years, as skilling became a priority, she has been looking at new ways of capability building, reflected in the launch of her 'learning experience platform', which she designed to move away from rudimentary styles of learning and bring in tech-enabled, on-the-go, best-in-class content, while giving the ownership to employees. As she looks at the new horizon of work, she believes that agility and collaboration will be key to thrive and succeed in today's constantly changing context.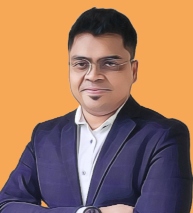 Senior HR Business Partner at Amazon, Devansh Rohatgi's journey began with curiosity: How can HR become true employee advocates and what are the skills needed to positively contribute to business. During the beginning of his career, he decided to manage industrial relations at a manufacturing plant, a job he opted for intentionally to build an appetite for understanding employee concerns, which has been the cornerstone of building comprehensive and inclusive solutions. And since then, his experiences and exposure to HR capabilities have been varied. For him, there is a need today for HR to build diverse teams with different functional experiences to create solutions, while acknowledging successes and failures for continuous improvement. He reiterates that the ones ready to lead the future will have to anticipate change, understand business and leverage technology.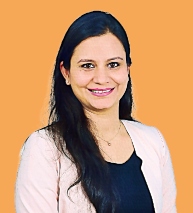 For Kritika Jain, who is an HR Business Partner at Razorpay, there was always an innate need to understand and manage the drivers, motivators and expectations of humans, which led her to HR. She believes an HR leader requires a specific balance of skills and empathy, which she is honing through each of her stints. In her efforts to add value to her organisation as an HR professional, she has been strategically managing talent, engaging employees, planning for future workforce needs, fostering a positive work culture, and ensuring compliance with regulations, which in turn will help attract and retain top talent, drive innovation and achieve strategic objectives. Her vision for 2024 and beyond is simple: Empower employees through innovative and sustainable HR practices to thrive in a tech-driven workplace.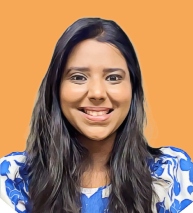 With a strong background in communication and psychology, Nandini Poddar, Manager - International Head HR at OYO Hotels and Homes, knew that HR is the path for her as she built on her people skills, empathy and passion for creating positive work environments. In her latest stint, she has been actively developing HR capabilities by fostering a culture of continuous L&D, encouraging collaboration within the HR team, benchmarking industry best practices and leveraging analytics for data-driven decision making. She firmly believes that she can empower HR teams and promote leadership development through mentoring and coaching, as she herself navigates change and embraces HR innovation. Her vision for the future sees HR striving to be a strategic partner, leveraging technology, fostering inclusivity, prioritising well-being, and empowering employees for organisational success.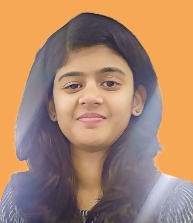 For Nirjhari Kher, Senior Manager - Leadership Development, Titan Company Limited, meeting HR professionals during high school opened new avenues for her. And as her fascination grew with the domain, so did her urge to become an HR professional. In today's world of work, she believes 'understanding what an individual values and how HR can offer it to them, makes all the difference in retaining and developing talent.' With a three-pronged approach towards career, development and engagement, Nirjhari has designed initiatives, leveraging the combination of tech with human touch. For her, HR as a function is evolving and that's why HR leaders should too as they embrace newer ways of working. As she gears up to push the envelope further in terms of how L&D is perceived, she aims to create unique programs for different cohorts including retail, sales, etc.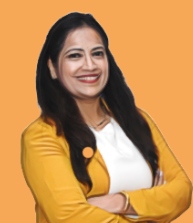 For Pallavi Gera, who is a Deputy General Manager - Corporate HR Lead at DCM Shriram Ltd., HR wasn't something that she chose but a profession that happened to her. And since then, what has kept her going is knowing the potential the function has to influence people and co-create a sustainable organisation. In her current multidimensional role, she's implemented talent development strategies that have resulted in a stronger succession pipeline at leadership level, a new rewards framework that encompasses holistic wellness as the core pillar and reduction in attrition. For her, in the years to come, 'HR will be a data-driven strategic partner to business, fostering an inclusive and agile workplace that embraces technology.'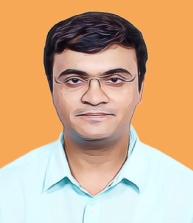 For Parijat Shrivastava, Senior Cluster Manager - HR at Bajaj Finance, who will soon be transitioning to a new role, his passion for HR was developed during post-graduation when his teachers, mentors and loads of reading nurtured his curiosity. During his first stint as a technical analyst when he implemented an HRIS, he was able to see the impact of his work and understood why HR was essential. And since then, every day of this fruitful journey has left him feeling proud of what he does. He believes that a people leader should be committed to invest in the development of people, identifying issues, diagnosing problems, addressing solutions, modifying new processes, training existing and new talent, improving productivity and supporting the organisation. As we look towards 2024, Parijat feels that HR needs to address the challenges for organisations and help them redesign work.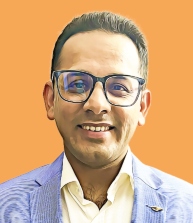 For Piyush Chhabra, who is an HR Business Partner at Microsoft, his belief system is simple: A positive outlook will lead to a positive outcome. And that's what has kept him centred throughout the challenges at work. He was driven towards HR inspired by the old adage of making a difference to the life of at least one individual and in the years to come, he wants to be the catalyst to empower people to do and be their best. In his current role, he has been responsible for balancing business needs and employee motivation. In the last decade or so, he has understood the importance of HR capabilities and has tried time and again, to eliminate any potential bias that might seep in by keeping inclusion at the centre of what he does.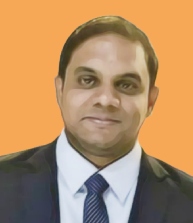 For Radhakrishna Balijepalli, AGM - Corporate HR at Apollo Health and Lifestyle Limited, his love for HR developed as he came to understand the strategic importance of the function to achieve business objectives, while working closely with people to unleash their truest potential. As he began to bring about transformation in his organisation, he began to assess the current processes and benchmarked them with market standards. He was also tasked with the goal of updating the processes with a clear change management plan to improve employee experience. In order to support the transition, he designed a training initiative to demonstrate that HR can indeed add immense value to the business. As he envisions the future, he wants to champion a people-first approach, valuing employees, ensuring their wellbeing, growth and happiness to drive organisational objectives.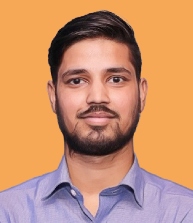 For Raghav Mahajan, Lead HR - C&B at Cairn Oil & Gas Vedanta Ltd, the main driver to choose HR as a career option was born out of empathy for people. Since the beginning of his professional journey, he has always tried to be empathetic while taking decisions that would benefit the organisation as well as the individual. He has been lucky at his latest job where he has been bestowed with immense autonomy that has led to great on-the-job training. As he untangled the problems and designed the solutions with innovative ideas such as retention scheme, organisation-wide compensation revision, compensation restructuring and so much more, it was a tough yet enriching experience. With AI said to endanger quite a few jobs in the future, he believes 'continuous evolution of the skills is the key.'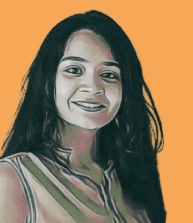 For Ravinder Kaur, an HR Representative II at Synopsys India Pvt Ltd, she's lived her life through the mantra that everything happens for a reason and what's meant to be, will be. When she decided to carve a career for herself in HR, she derived inspiration from people. Fascinated by human psychology, she is eager to create people processes that help organisations and employees achieve their goals. In her role, she has been responsible for automating processes, managing capability development for teams and managers along with designing initiatives focused on inclusion and diversity to support new talent, existing talent, new mothers and women.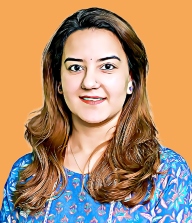 For Ritika Sharma, who is a Talent Acquisition Specialist at Boston Scientific, HR has always been about the people and it will continue to be as we move ahead into the AI-powered future. As the youngest member on her LT team, she believes that she has come a long way but there's still a lot to learn. In the last seven years, she has taken her firm with over 200 people to 800 people, with the best-in-class experience for new joiners. As she gears up for new processes in HR, she is curious to know what's next in store for the function.With every step on the ladder of success, she wants to support her team and organisation to develop and achieve the goals they set out for.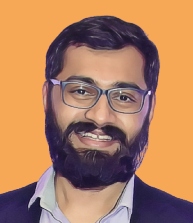 For Shivang Ganatra, Senior Manager (HRD) at BPCL, the limitless possibilities in unlocking human potential made him pick HR as a profession and in the last few years, his approach has been to understand the 'why' of every policy, process or practice before moving to the 'how'. In the various roles he's held in organisations, he has been able to explore different domains of HR including rewards, performance management, HR business partnering, talent acquisition, L&D, integration during M&A activities, etc. In his latest role as Senior Manager (HRD), he has been instrumental in redefining leadership development programmes, enhancing EVP, upskilling employees, and creating impactful L&D programmes.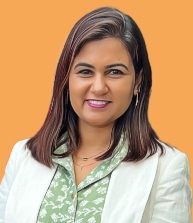 For Sukanya Bose, Senior Unit Manager - Business Partner HR, Infosys Ltd, the need to be a part of people function was to witness how employees singlehandedly determine the success of any organisation. In her latest role, she has taken a keen interest to understand the nuances of the business, and built capabilities such as business acumen, analytical skills, empathy, leadership and delivering business results. In all her years as business partner HR, she has constantly been at the forefront of rethinking what the HR function is capable of. As each one of us battles through the crisis, her advice to HR leaders is to innovate people practices, drive engagement, strengthen learning and career development to retain people and contribute meaningfully to the organisation.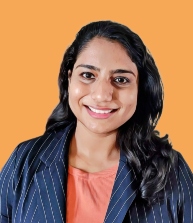 For Vibhooti Gupta, Talent Manager, Asia at Lenovo, leaders of today should be open to asking questions and revealing their vulnerable side when they don't have all the answers. After her initial stint as a software consultant, her interest in people management was ignited. And throughout her career, she's undertaken diverse roles in HR partnering, L&D and talent management, among others, to contribute to the business. As an HR leader, she has facilitated people-centric solutions that boosted performance, collaboration and employee engagement. She's also led cultural change initiatives and played a pivotal role in designing, implementing and facilitating training programs to enhance capabilities aligned with organisational mission. Her vision for tomorrow includes HR to be an enabler for business, utilising data analytics and technology to personalise employee experience.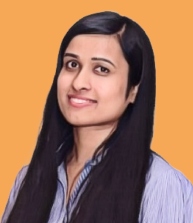 For Vani Garg, who is HR Business Partner, Pepsico, she's always believed that a great HR professional can have profound positive impact on people and organisations and it's been the primary reason for her to opt for HR as a career. Since the beginning of her professional journey, she's always strived for diversified, growth-oriented experiences that could help her gain knowledge about different businesses and people. And in all these years, her focus has never wavered as she championed, designed and built effective HR strategies to achieve business results, create holistic employee experience and supported people to achieve their truest potential.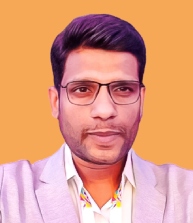 For Vignesh Seetharaman, Head - Corporate HR at Mondelez India Foods Pvt. Ltd., the pull towards HR became stronger when he came across popular quotes emphasising people as the most critical resource for building an organisation. And today, the infinite possibilities that lie within people, purpose and culture have made him curious and proud to have chosen this field. In his latest role, he has been a pioneer bringing about a key shift in people management philosophy, digitisation and partnering with external consultants for talent acquisition and elevating the capabilities of HR teams to thrive and succeed. He believes that 'bringing organisations and employees together towards a shared purpose will enable businesses to succeed in a challenging environment and lead firms to become sustainable and inclusive.'
For Aditi Dixit, Senior Manager - Talent Acquisition, Centre of Excellence at Titan Company Ltd, early exposure to an enthusiastic HR professional got her hooked onto the idea that people function can create value for both - the bottom line and the people who drive it. In all the roles she's aced, she always believed that organisations should provide a 'consumer-grade experience' to their people. To integrate future-readiness into the organisation, she has been mapping out critical people function roles that are susceptible to change due to digital transformation and is looking at capabilities, experiences and exposure to upskill and reskill those functional roles. She is curious to understand how the people function will bring about a paradigm shift in the way organisations look to navigate an increasingly volatile environment. 
To know more about the experiences that shaped these winners perspectives, follow the #AreYouInTheList?