Leadership
100 days in office - Brand Modi takes centrestage
Four leadership lessons from Prime Minister Narendra Modi's first 100 days in office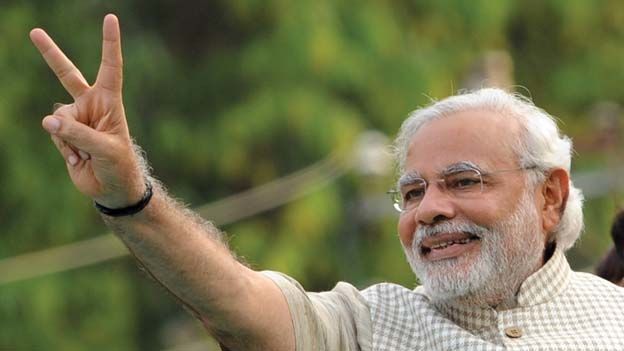 Signalling change, Modi cleared long-pending labour laws that would enable doubling of the overtime limit for workers, exemption for firms compliance of labour regulations
Modi has a no-nonsense approach when it comes to making decisions and this has been the cornerstone of his governance mantra
Narendra Modi's name is synonymous with leadership. His unwavering focus and his determination to shake the old order to things to be in tune with the 21st century have won rave reviews from critics and supporters alike. Modi's focus on the trinity of youth, skilling and development has become a plank where even the strongest of his detractors find difficult to fight. As the Central government completes 100 days in office, we take a look at what Modi and his government has done for the nation in the past three months and how leaders can take a leaf out of Modi's approach to governance.
Getting the house in order: The first thing that leaders do when they take charge of organizations is to do a SWOT analysis to be able to leverage on the strengths and to start working on the weaknesses. Modi knows that in order to get the economy to re-start one must first look inwards. The first steps that he took after taking over as PM was to have a high level meeting with senior bureaucrats, where each of them were apprised of the tasks that needed to be completed in 100 days.
The Modi government has taken a number of steps to get the house in order: He set up a panel to locate the black money (estimated to be about Rs 50,000 crore); replace the Planning Commission with a think tank as it has not been able to move with the times, scrap the judicial system of appointing judges to the collegium; ministers asked to adopt austerity measures and keep a keen eye on officials who do the work; any expenditure above Rs 1 lakh has to get PMO approval; clearing two pieces of legislation on foreign direct investment in defence and insurance sector. The government also cleared the Securities Bill, aimed at empowering market regulator SEBI. One crucial move that the new government took was to clear the long-pending labour laws that would enable doubling of the overtime limit for workers, exemption for firms compliance of labour regulations.
Having the right team: From his earlier days as an RSS swayamsevak to campaigning for Lok Sabha or even the current government set up, Modi understood the value of planning, strategy & team work. He knew that he needed his trusted circle of lieutenants to carry out the vision he had planned for himself, the party and the nation. All decisions were based on research, data and details. In July 2013, BJP announced that a fleet of 20 star-studded committees would manage different aspects of the party's election campaign.
They also appointed a crack team of IT experts, advertising and i-banker advisors and dedicated resources to ensure that Modi became PM. From his looks to his social presence, his trusted group of lieutenants left no stone unturned. Administration and coordination with different Modi teams was carried out by three of his secretaries in Gandhinagar — chief principal secretary K Kailashnathan, additional principal secretary A K Sharma and principal secretary G C Murmu — and resident commissioner in Delhi Bharat Lal. The blueprint of Modi's marketing and communication strategy was drawn by Citizens for Accountable Governance (CAG), a brainchild of Prashant Kishore, a public health exponent and a statistics whiz, who has been working with Modi for three to four years now.
Modi's digital strategy, including his social media campaign, was managed by his former OSD Hiren Joshi, a former RSS man. The mainstream campaign — TV, print and radio ads — is managed by Manoj Ladwa, a London-based mergers-and-acquisitions lawyer , said to have played a crucial role in getting the UK to open its doors to Modi. While the media planning is handled by marketing communications agency Madison and advertising veterans such as Piyush Pande and Prasoon Joshi are providing creative inputs for the campaign, Ladwa supervises the whole process from an office in Lodhi Road, New Delhi.
Speedy decision-making: Modi is known for this quick decision-making. He has been praised by industrialists and others alike for his decision-making skills. He has a no-nonsense approach while taking decisions and its quick implementation forms the cornerstone of his governance mantra.
For example, 'Metro man' E. Sreedharan said the factory for producing metro trains in Salvi in Vadodra district of Gujarat was set up in a record time of 18 months. Another example is the presence of the Tata's Nano factory in Gujarat. When they were kicked out of West Bengal in the aftermath of Singur controversy in 2008, Modi welcomed them with open hands. The Nano plant was set up in Sanand in a record 14 months and out of nowhere, Gujarat got itself on the automotive map. Rata Tata, Chairman Emeritus of Tata Sons termed Prime Minister Narendra Modi as a 'doer'. "Modi has track record of being a doer. Gujarat is an example and one should go there to see it," said Tata.
The previous Manmohan Singh government had 62 GOMs and EGOMs. Modi abolished all these GOMs in order to expedite decision-making in the system. Thus this also ushered in greater accountability. To ensure quick disposal of legal cases, the National Data Litigation Grid has been set up. Also, another major step that was taken was the amendment of the All India Service (Conduct) Rules, 1968. This was taken to ensure that governance does not get stuck in the red tape and it mandates bureaucrats to maintain political neutrality, make recommendations on merit alone and take decisions in public interest.
Being accessible, all the time: Modi understands that while the ministers take the decisions, it is the bureaucrats who actually carry them out. Having their support is crucial and could make or break the goals that Modi has set himself. Hence, when he met secretaries of all government departments in June 2014, he encouraged them to approach him with their inputs and ideas to make the government more people friendly. Such a meeting took place after eight years and hence the move by Modi underscores its significance. More importantly, he made himself accessible to all officers. "Modi has given a rare professional touch to the bureaucracy through an imaginative mix of firmness, accountability and freedom to work and precise goal-setting. In a way, he has de-bureaucratised the bureaucracy," T.V. Rao, who teaches at IIM Ahmedabad, told India Today. Since he became Prime Minister, Modi has taken to Twitter to be accessible to the people of the country. He used Twitter as a medium to thank the world leaders for their wishes. The move was seen as a positive step towards Indian diplomacy.
Brand Modi had started on a weak wicket in 2002 in the aftermath of the Godhra riots. By focusing on development, he was elected as the Chief Minister of Gujarat thrice and it was precisely on this plank that he wooed both the voters and the industry. While the progress made in the first 100 days is promising, it remains to be seen how Modi will rev up the nation's growth engine.
Sources: IBN Live, DNA, DD News, India Today, NDTV, Indian Express