Leadership
30 influential LGBTQ+ leaders: Part II
Part I of 30 influential LGBTQ+ leaders saw a host of successful and inspirational leaders who continue to demonstrate their commitment to making the corporate world more inclusive. In Part II we broaden the lens and cover impactful LGBTQ+ leaders across business, politics, law, social activism and more.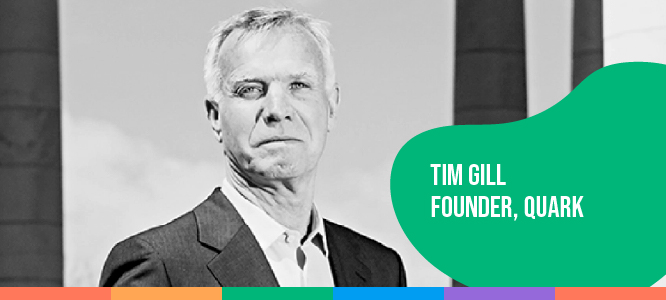 Tim Gill founded Quark Inc in 1981 and sold his stakes in Quark in 1999 in order to focus more on his interests in LGBT+ activism and philanthropy. He founded the pro-LGBT Gill Foundation in 1994, and since its inception it has invested more than $357 Mn in programs and non-profits around the country, substantially contributing towards many victories for LGBT community.
Gill married Scott Miller in 2009 and continues to be the largest donor for LGBT initiatives in America.
"The LGBTQ movement has no Martin Luther King. We never have. And we probably never will," Gill said. "So it's not going to be grandiose gestures and big speeches and things like that that secure us equal opportunity. It will be the hard work of thousands and thousands of people over many, many years."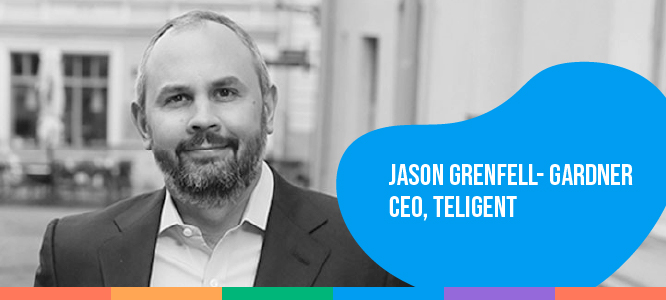 Jason Grenfell – Gardner as the CEO of IGI Laboratories was the first (and until 2014, the only) openly-gay CEO of a publicly traded American Corporation. Now the President and CEO of Teligent, ensures that his company welcomes LGBTQ+ community inclusivity.
Jason came out while studying at the University of St. Andrews in Scotland and has been openly gay ever since.
According to the New York Times, during his job interview for chief executive at IGI, a board member asked what Grenfell-Gardner's wife would think about the demands of the job. "I don't have a wife," he said. "I have a husband. And he wouldn't mind."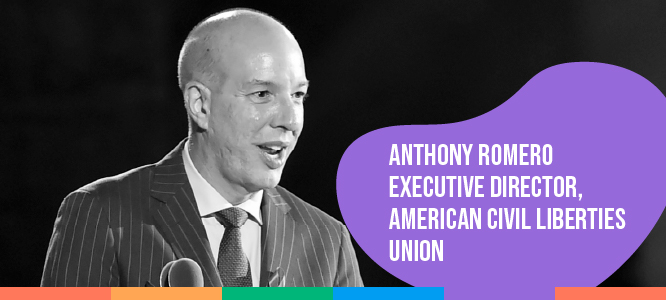 Anthony D Romero is the current Executive Director of the American Civil Liberties Union. He previously served as the Director of Ford Foundation where he facilitated as much as $90 Mn in funding for various Civil Rights Movements.
In 2001 he became not only the first Latino man to be the Executive Director at ACLU, but also the first openly gay man
"Our responsibility is to ensure that everyone's rights are respected, and that includes individuals with whom we fundamentally disagree" expressed Romero in an interview in 1987.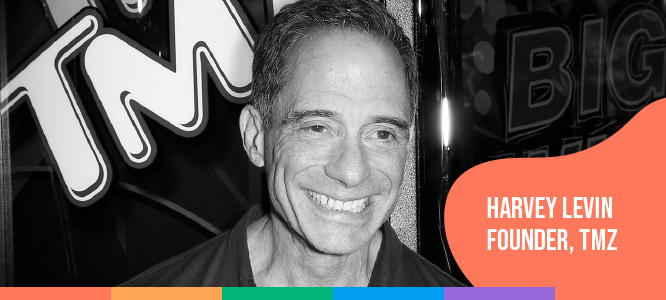 Harvey Levin is the founder of popular celebrity news site, TMZ. Levin started his career as a lawyer and transitioned into the entertainment industry in the 1980s. In 2005 he founded TMZ, the most up-to date source for celebrity news in the world.
He came out in 2010 when speaking to the National Lesbian and Gay Association.
He shares that there was a "profound internal struggle" ever since his teen years.  "I compartmentalized my life... Obviously friends knew I was gay but professionally I had to shut it out," Levin told the audience then. "And I believe, at the time, there was good cause for thinking I'd get fired. It got to a point where I was agoraphobic. My biggest joy was just never having to leave my house."
Levin was eventually able to confront his fears. "It got to a breaking point with me where I just finally said, 'This isn't worth it.' And I just let it go. And nothing happened," he said.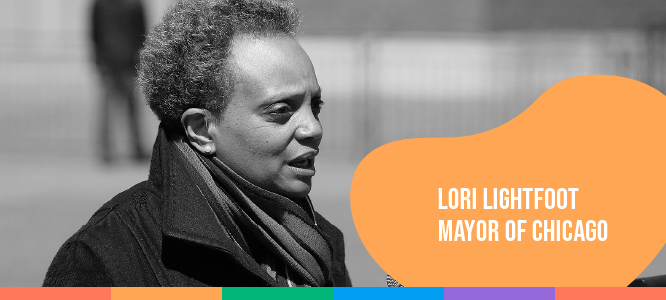 Lori Lightfoot made history in 2019 by being elected as the first openly lesbian mayor of Chicago. She is not only the first lesbian to hold this post, but also the first African-American woman to do so.
Lightfoot says that she grew up without any LGBTQ role models, so she knows the impact seeing people like herself in leadership positions has on people of the community.
"It's important for people to be able to live their authentic life; it's critically important, no matter what it is. Whether you're a member of this community or some other, we have to be able to respect our diversity and support that diversity," Lightfoot said in an interview. She aspires to make Chicago a city, "Where it doesn't matter who you love - just as long as you love with all your heart."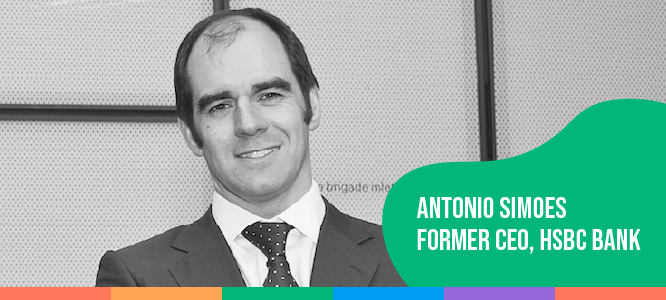 Antonio Simoes is a global banking executive and would join Santander in September 2020 as the Regional Head of Europe. He was at HSBC for 13 years where he catered to the business of London and Hong Kong. He has always been open about his sexual orientation, and in 2015 was named number one in the Out at Work & Telegraph Top 50 LGBT Executives list. Prior to this, he was recognized by many publications for his status as an influential gay executive.
In an interview with Guardian, Antonio said being gay had made him "a more authentic person, better able to empathize, and with more emotional intelligence. If I wasn't gay, probably I wouldn't be CEO of the bank." He also shared that he thought gay people had a "personal duty at the professional level to come out of the closet". 
"If we want to live in a true meritocracy, the only thing that should matter is what you can do and not what you are."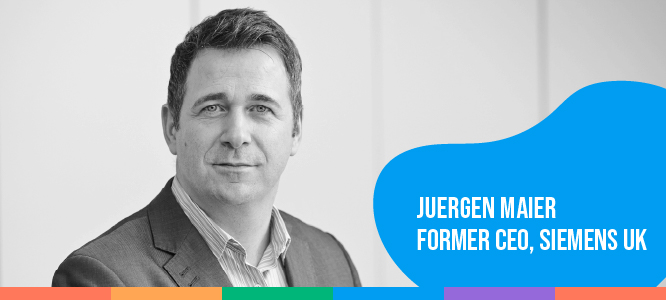 Juergen Maier is the former CEO of Siemens UK and currently a famous industrialist and a business commentator. Early in his career, Maier was worried that his sexual orientation might affect his career opportunities, and remained secretive. In recent years, he has opened up about his struggles as a gay man and now speaks out against homophobia in the workplace.
While sharing his thoughts before coming out he said, "At that time, I thought it was easier for me to pretend to be heterosexual as opposed to expressing who I really am." However, "There is no question that after coming out and being allowed to be who I am, I became a stronger individual." 
"We're just catching up to being more inclusive towards the LGBTQ+ community," he says. At the same time, society is progressing at a faster pace, this is especially prevalent in Generation Z - to claim their difference and smash down stereotypes and traditional attitudes.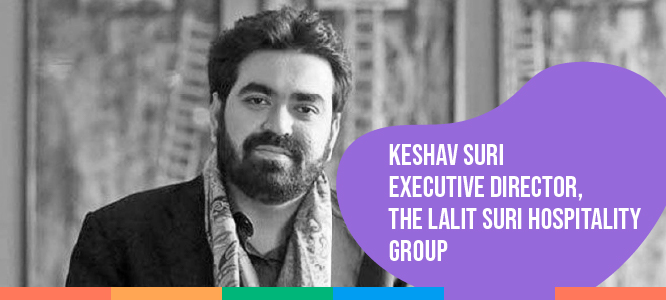 Indian hospitality tycoon Keshav Suri, Executive Director of the Lalit Hospitality Group, and Founder of the Keshav Suri Foundation has contributed immensely towards the upliftment of the LGBTQ+ community in India. 
The Foundation continues to support the community, especially the transgender community in these challenging times by not only addressing their issues of poverty and hunger, but has also taken steps to provide mental health support for the LGBTQ+ community through helplines as well as an online series of conversations and workshops called Queering Quarantine.
Suri ensures to replicate these efforts for LGBTQ employees at the Lalit hotels as well through policies that provide cover for same-sex couples in family policies, and extending financial aid by covering a part of the cost of sexual reassignment surgeries, should an employee choose to undergo one.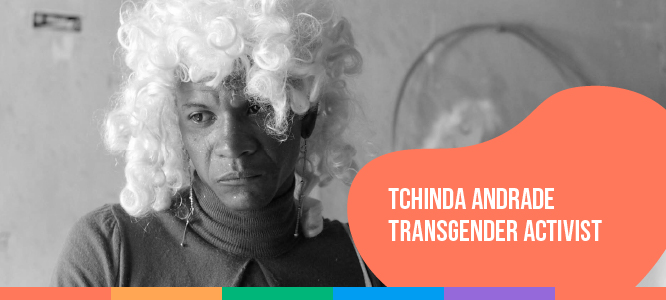 Cape Verde's transgender hero Tchinda Andrade is the island country's most respected and celebrated transgender activist, in honour of whom the country's trans community is referred to as Tchindas. She came out as transgender in a local newspaper article back in 1998, and as CNN describes it, 'has since played the role of mother hen to the country's trans community'.
 At a time when people in the country weren't aware of terminologies representing the LGBTQ+ commuinty, Tchinda was the outlier who paved the way for others who were closeted.While homosexuality remains a criminal offence in close to 70 countries, this small Island country in Africa, alongwith its transgender hero is an inspiration for all. 
In 2016, during the premier of her biopic 'Tchindas' in New York, she told a journalist, "I just didn't want to hide who I was."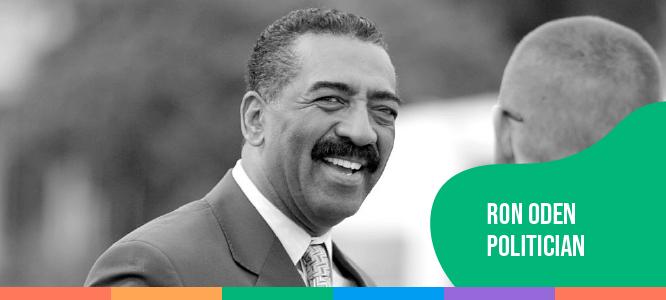 Ron Oden made history and headlines in 2003 after he was elected as California's first openly gay African American mayor. On being asked in an interview on how he felt to create history, he replied "I'm still adjusting to it. It's one firing to be in a fishbowl, but when you move to the aquarium there's a big difference."
During his tenure as mayor he introduced noteworthy developments in the area of diversity, including the Palm Springs Human Rights Commission, Palm Springs Human Rights Task Force, and the Palm Springs branch of the NAACP. 
He was honoured with the Lifetime Achievement Award by the Greata Palm Springs Pride at the Pride Honors Awards in 2019, in recognition of his contributions.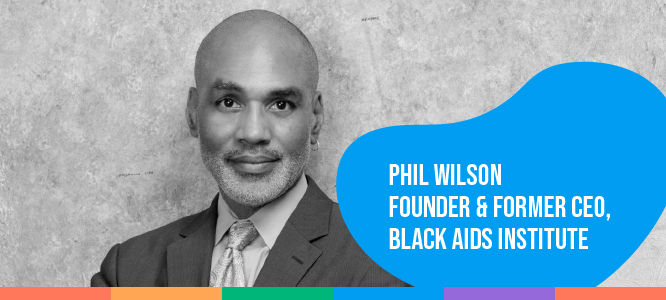 Founder of Black AIDS Institute that works towards addressing the issue of HIV and AIDS within the black community, Phil Wilson's accolades include him being appointed to President Obama's Advisory Council on HIV/AIDS in 2010, and becoming the Co-Chair of the disparities subcommittee. 
Wilson's activism for LGBTQ+ community began back in 1980s when he found out that he and his late partner Chris Brownlie had contracted AIDS. Having organized a candlelight vigil in 1983, he went on to work as the Director of Policy and Planning for the AIDS Project in Los Angeles, served as the Co-Chair of the Los Angeles HIV Health Commission,  was a member of the HRSA AIDS Advisory Committee and down the line in 1999 founded the Black AIDS Institute. 
While Wilson retired from his position as CEO in 2018, he continues his work for the LGBTQ+ community and was named the community Grand Marshal by the LA Pride Parade in 2019.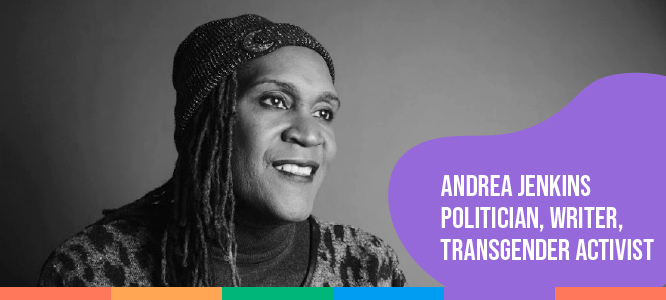 An award-winning poet, writer and performer, politician and policy-aide, Andrea Jenkins is the first openly trans person of color elected to any office in the United States.
Jenkins came out as gay in her 20s and began to present herself as female at 30. Bck in 2005, during her time as policy-aide on Elizabeth Glidden's staff, she earned a fellowship dedicated to transgender issues and helped establish the Transgender Issues Work Group in 2014. Jenkins, along with Hayden Mora, founded the Trans United Fund, a political action committee (PAC) to support transgender candidates.
Having represented Minneapolis's 8th Ward on the City Council with the campaign slogan - Leadership. Access. Equity -  she won the election with over 70% of the votes, and is currently serving as the Vice President of City Council.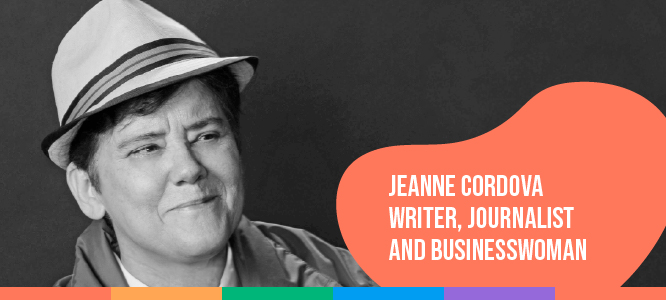 Having begun her LGBTQ+ activism as President of Daughters of Bilitis(DOB), the first lesbian civil and political rights organization in the United States, Jeanne Cordova went on to setup the first lesbian center in Los Angeles, in 1971 and evolved DOB's newsletter into 'The Lesbian Tide' (1970–1980), the first lesbian periodical in the US to reach a national audience; serving as the Editor and Publisher of what became "the newspaper of record for the lesbian feminist decade."
Among several gay and lesbian activism initiatives that Cordova help setup, she founded and published Community Yellow Pages, the first, and later the nation's largest, LGBT business directory; and Square Peg Magazine, covering queer culture and literature. She was also elected as a delegate to the first National Women's Conference for International Women's Year in Houston in 1977,  where she proved to be a moving force behind the lesbian affirmative action resolution.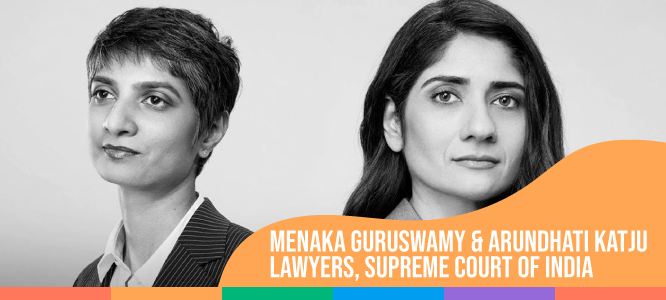 Spearheading the legal battle in India in 2018 against Section 377, a 157year-old British era law, two powerful public-interest litigators Menaka Guruswamy and Arundhati Katju, led a committed fight for justice resulting in a landmark judgement changing the lives of the LGBTQ+ community in the country. 
In an interview with CNN, the two lawyers came out as a couple for the first time, sharing that the ruling was not just a professional win, but also a personal one.
Making a global impact, their historic win is being cited as precedent in the battle against anti-LGBT laws in Kenya. The duo also made it to the 2019 TIME 100 Most Influential People list.
Guruswamy shared in a tweet a few days before the ruling, "With the Constitution in our hearts, we go to our Court, to seek to remove a colonial stain on our collective national conscience. Section 377 your time has come."
Don't miss checking out 30 influential LGBTQ+ leaders: Part I.