Leadership
AI Can Supercharge Humanity
A conversation with Steve Bennetts, Head of Growth & Strategy - EX, Asia Pacific & Japan at Qualtrics, who is also a Psychologist
In the era of rapid technological advancements, artificial intelligence (AI) stands out as a monumental game-changer. I had the privilege of speaking with Steve Bennetts, Head of Growth & Strategy - EX at Qualtrics, a firm known for helping organisations across the world improve the experiences they have with employees and customers by helping them understand, prioritise, and take action on their expectations and needs.  Through this article, you can gain deeper insights into how AI not only supercharges businesses but also bring a newfound sense of humanity to the corporate world.
Unlocking the Potential of AI
Steve firmly believes that AI is set to surpass the transformative impact of the Internet and mobile technologies. It is a pivotal change in how we conduct business, and at Qualtrics, they see AI as the catalyst for infusing more humanity into the corporate realm. The key, he suggests, is AI's ability to supercharge experience management, revolutionising how we interact with data, understand human emotions, and facilitate meaningful connections.
AI as the Enabler of Human Connections
One of the most intriguing aspects of AI is its capacity to understand and adapt to evolving circumstances. For the first time, AI can comprehend human-driven connections in entirely novel ways, even without direct human involvement. This unique capability unlocks immense potential for organisations in deciphering friction points, retaining top talent, and delivering products and services efficiently and conveniently, both for customers and employees.
Empowering Managers and Employees
AI's applications extend beyond customer experiences to the workplace itself. Steve shares an example of how AI can assist overwhelmed managers in making sense of vast amounts of data. Gen AI engines provide actionable insights and guideS managers toward taking the right steps. See example below: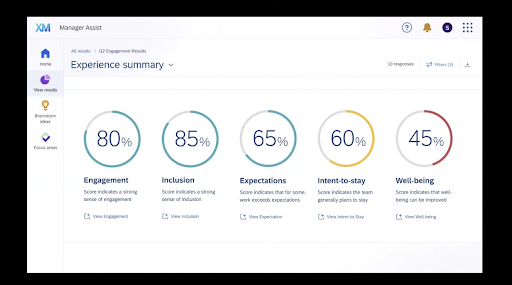 Figure 1 depicts the data presented to the manager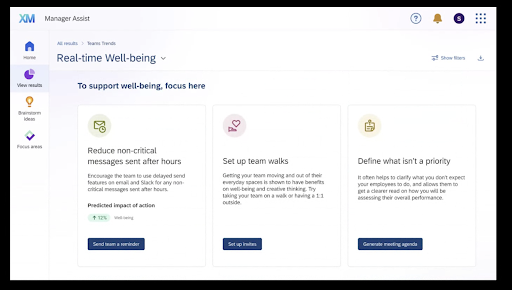 Figure 2 presents and invites managers to action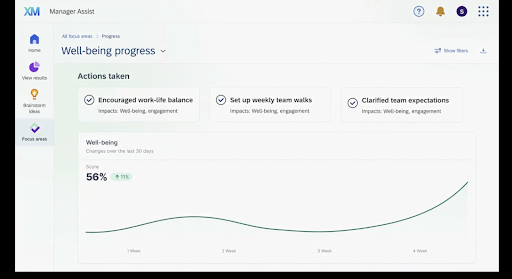 Figure 3 enables managers to analyse the progress of their actions
These technologies empower employees and managers to automate critical actions and foster more meaningful interactions, deepening relationships within organisations.
Leaders can harness AI not just to find answers but to inspire new questions and identify unexplored opportunities. The power of AI lies not only in providing solutions but in driving curiosity and innovation. AI serves as a valuable ally in generating fresh insights and pushing businesses to explore new frontiers.
AI and Hyper-Personalisation
In a post-pandemic world, hyper-personalisation is a driving force in customer and employee satisfaction. AI supports this personalisation without taking over; it supercharges managers to provide better experiences. It enhances the ability to serve customers and, particularly in HR teams, offers access to vast information and actionable recommendations, resulting in improved experiences for all.
Qualtrics' AI Journey
Steve emphasises Qualtrics' significant head start in the AI race due to its vast database of interactions and conversations. In the last year alone, the platform has helped its customers analyse over three and a half billion interactions with customers and employees, creating 10 billion unique profiles, and automating 2 billion workflows. Qualtrics is at the forefront of AI-powered experience management, and over the next four years, the company will invest $500 million to further AI innovations, with XM/os2 leading the way as a foundation for delivering breakthrough experiences. 
In the realm of AI, data is king. Qualtrics' extensive database, analysing billions of conversations, plays a pivotal role in enhancing the precision and reliability of AI outcomes. The database captures sentiment, expectations, and preferences across the entire customer journey, automating actions that truly matter to customers. This enables AI models to analyse vast amounts of unstructured data, including social media and call centre information, to create a more comprehensive view of customer experiences.
Empowering CHROs
Steve's message to Chief Human Resources Officers (CHROs) is clear: engagement drives business outcomes. With AI-backed data and tools, CHROs can confidently demonstrate the impact of higher engagement scores on revenue. AI's innovations open up new possibilities for CHROs, allowing them to drive metrics and quantify their contributions to business growth.
Innovation in AI promises lasting transformations in how organisations connect employees. CHROs hold the key to supercharging engagement within their organisations, leveraging AI to elevate the human experience and foster deeper, more meaningful connections.
As we conclude our conversation with Steve, it's evident that AI's role in supercharging humanity and businesses is not just a concept but a practical reality. It's not about replacing humans but enhancing their capabilities and enriching their interactions, ultimately leading to a more vibrant and connected corporate world.