Leadership
Celebrating people & their impact: A look at Nobel Prize 2021 winners
Nobel prizes are a celebration of people, their work, their achievements and their impact on society. Meet the laureates and dreamers who got recognised for their work this year.
"I would not leave anything to a man of action as he would be tempted to give up work; on the other hand, I would like to help dreamers as they find it difficult to get on in life."
- Alfred Nobel
Alfred Nobel left a legacy of dreamers behind him. But the Swedish scientist and philanthropist didn't leave them alone. On 27 November 1895, when he signed his last will, he gave the largest share of his wealth to a series of prizes in physics, chemistry, physiology or medicine, literature and peace – the Nobel Prizes. However, these prizes were first presented only much later, in 1901. 
Then in 1968, Sveriges Riksbank (Sweden's central bank) also added the Sveriges Riksbank Prize in Economic Sciences in remembrance of Alfred Nobel. 
Nobel prizes are a celebration of people, their work, their achievements and their impact on society. They not only recognize the great accomplishments of people but also fuel dreams. 
Between 1901 and 2020, 934 laureates (prize winners) and 28 organisations have been awarded the Nobel Prize. The laureates are chosen by different organisations in each category every year. Five are chosen in Sweden, while the Nobel Peace Prize is decided in Norway. As per the guidelines, more than one, but no more than three, people can win each prize.
Interestingly, there have been 49 times when the Nobel Prizes were not awarded. Most of them during World War I (1914-1918) and II (1939-1945). 
The prize money is regarded with utmost respect and offered wisely. The recipient of each prize gets three things: 
a Nobel diploma, each of which is a unique work of art
a Nobel medal
a cash prize of 10 million Swedish krona (£836,000; $1.1m) - which is split between winners when there is more than one. 
The prizes are awarded at two ceremonies in Stockholm and Oslo, on 10 December, the anniversary of Alfred Nobel's death.
Here's a look at this year's inspirational laureates:
Nobel Peace Prize: Celebrating freedom of expression
Maria Ressa (58)
Filipino-American journalist and author, co-founder and CEO of Rappler and the first independent Filipino Nobel laureate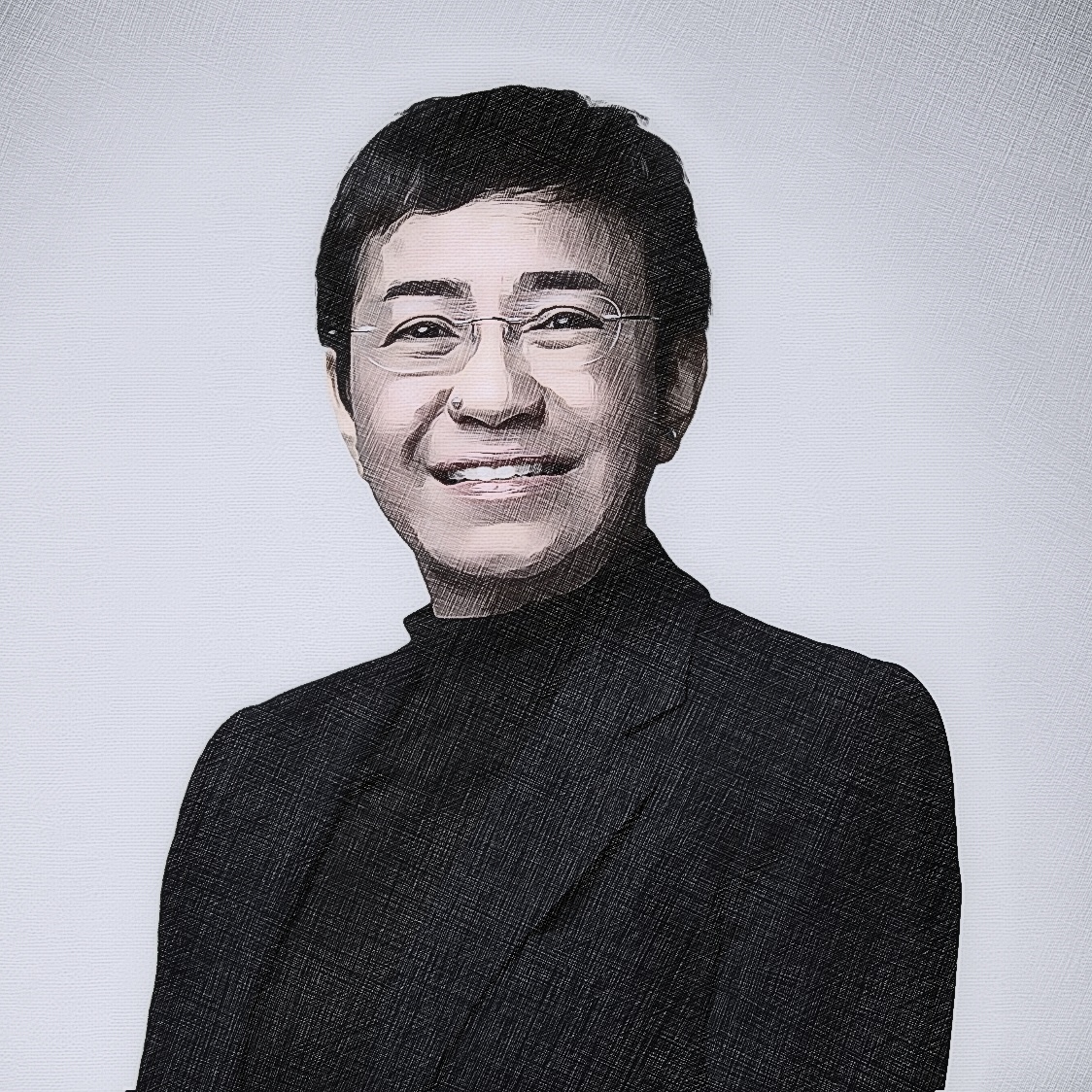 Dmitry Muratov (59)
Russian journalist, television presenter and Editor-in-Chief of the Russian newspaper Novaya Gazeta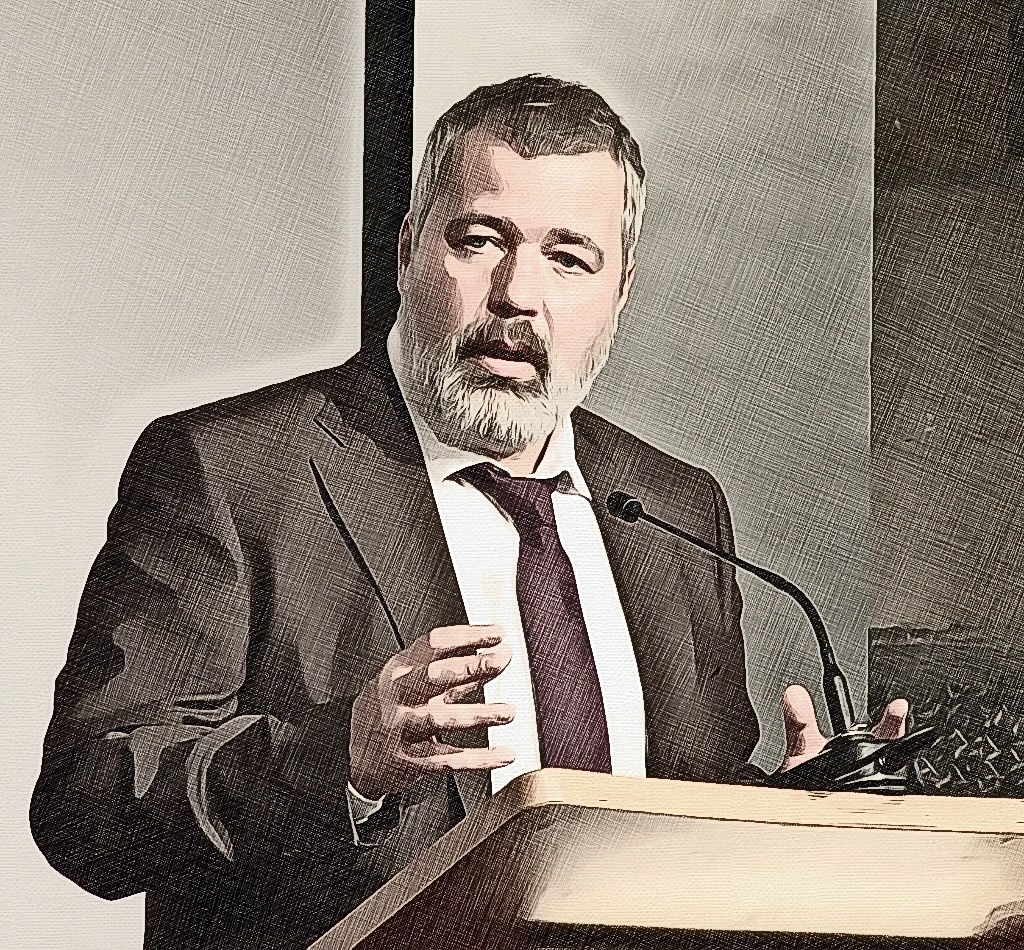 The Norwegian Nobel Committee chose Maria Ressa and Dmitry Muratov for their efforts to "safeguard freedom of expression, which is a precondition for democracy and lasting peace." 
Maria's work has been dedicated to expose abuse of power, use of violence and growing authoritarianism in her native country, the Philippines. Rappler, her news website, has consistently spotlighted President Rodrigo Duterte's regime's controversial, murderous anti-drug campaign and also highlighted how social media is being used to spread fake news, harass opponents and manipulate public discourse.
Dmitry has spent over a decade defending freedom of speech in Russia under increasingly challenging conditions. Since 1995, he has been the Novaya Gazeta's editor-in-chief. Regarded as the most independent newspaper in the country, the Gazeta has published critical articles on subjects like corruption, police violence, unlawful arrests, electoral fraud and "troll factories" to the use of Russian military forces, both within and outside Russia. As a result, it has even received harassment, threats, violence and murder
In a world where freedom of press and democracy continue to be at risk, Maria and Dmitry have shown remarkable courage and determination to defend those values. 
Nobel Literature Prize: Recognising uncompromising and compassionate penetration of the effects of colonialism
Abdulrazak Gurnah (72)
Novelist and academic, born in the Sultanate of Zanzibar and based in the United Kingdom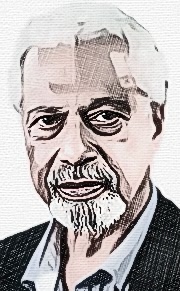 Born in 1948, Abdulrazak grew up on the island of Zanzibar in the Indian Ocean but arrived in England as a refugee in the end of the 1960s. In his novels and short stories runs the leitmotif of a refugee's disrupted life. The Swedish Academy chose Abdulrazak for his "uncompromising and compassionate penetration of the effects of colonialism and the fate of the refugee in the gulf between cultures and continents".
Anders Olsson, Chair of the Nobel committee, said that his novels "recoil from stereotypical descriptions and open our gaze to a culturally diversified East Africa unfamiliar to many in other parts of the world". For instance, Afterlives, published in 2020, tells the story of Ilyas, who was stolen from his parents by German colonial troops as a boy and returns to his village after years fighting in a war against his own people. 
In 1964 when the citizens of Arab origin were persecuted, Abdulrazak was forced to flee the country when he was 18. While Kiswahili is his first language, he began his English writing career as a 21-year-old refugee in England. His first novel, Memory of Departure, was published 1987. His work is also a reflection of his personal experiences. 
Through his work, Abdulrazak not only brings more awareness to the world but also makes people think and reflect on the ideas of belonging, colonialism, displacement, memory and migration. 
Nobel Prize in Physiology or Medicine: Celebrating a revolution in biology of senses
Ardem Patapoutian (54)
American molecular biologist and neuroscientist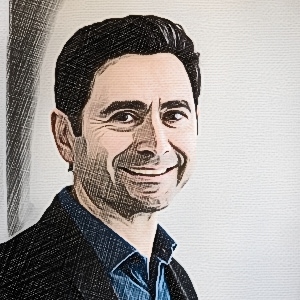 David Julius (65)
American physiologist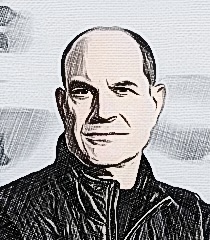 The Nobel Assembly at the Karolinska Institutet awarded the 2021 Nobel Prize in Physiology or Medicine jointly to David Julius and Ardem Patapoutian for their discoveries of receptors for temperature and touch. 
David was born in 1955 in New York, USA, received a Ph.D. in 1984 from University of California, Berkeley, and was a postdoctoral fellow at Columbia University, in New York. He was recruited by the University of California, San Francisco, in 1989 where he is now professor.
He utilized capsaicin, a pungent compound from chili peppers that induces aburning sensation, to identify a sensor in the nerve endings of the skin that responds to heat. 
Ardem was born in 1967 in Beirut, Lebanon, and later moved from a war-torn city to Los Angeles, USA, where he  received doctorate  in 1996 from California Institute of Technology, Pasadena. He was a postdoctoral fellow at the University of California, San Francisco. In 2000, he joined as a scientist at Scripps Research, La Jolla, California where he is now professor. He is also a Howard Hughes Medical Institute Investigator since 2014. Ardem used pressure-sensitive cells to discover a novel class of sensors that respond to mechanical stimuli in the skin and internal organs. These breakthrough discoveries launched intense research activities leading to a rapid increase in our understanding of how our nervous system senses heat, cold, and mechanical stimuli.
The work and research led by these scientists  will help us identify critical missing links in our understanding of the complex interplay between our senses and the environment.
Nobel Prize in Physics: Recognising the groundbreaking contributions to understand Earth's climate & complex physical systems
Syukuro Manabe (90)
Japanese-American meteorologist and climatologist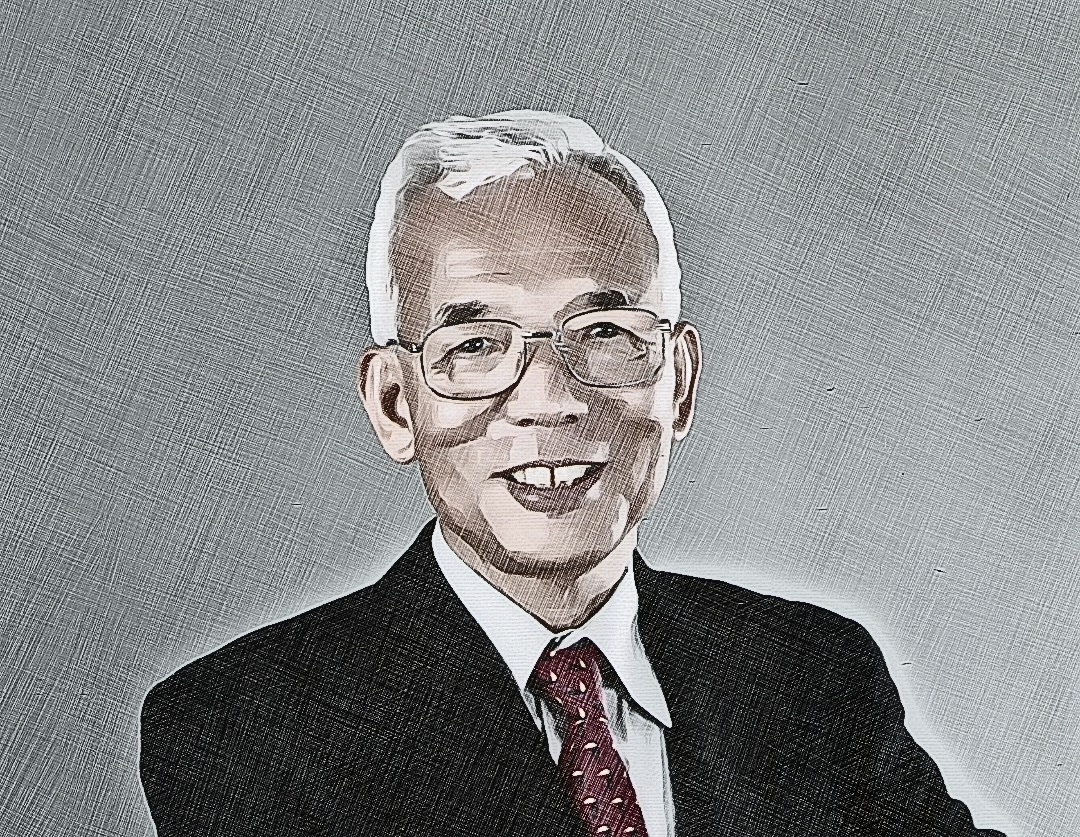 Klaus Hasselmann (89)
German oceanographer and climate modeller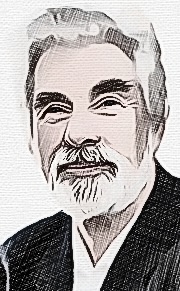 Giorgio Parisi (73)
Italian theoretical physicist
The Nobel Prize in Physics 2021 was jointly awarded to three individuals for their studies of complex phenomena. The Royal Swedish Academy of Sciences awarded one half jointly to Syukuro Manabe and Klaus Hasselmann, who laid the foundation of our knowledge of the Earth's climate and how humanity influences it. The other half went to Giorgio Parisi for his revolutionary contributions to the theory of disordered and random phenomena.
Syukuro has dedicated his work to show how increased concentrations of carbon dioxide in the atmosphere lead to increased temperatures at the surface of the Earth, a critical research for the rising climate concern. With the development of physical models of the Earth's climate, he laid the foundation for the development of climate models. 
Strengthening Syukuro's research, about ten years later, Klaus created a model that links together weather and climate and answers the question of why climate models can be reliable despite weather being changeable and chaotic. He also developed methods for identifying specific signals, fingerprints, that both natural phenomena and human activities imprint in the climate. The work done by Klaus throws more light on human's impact on climate and proves that the increased temperature in the atmosphere is due to human emissions of carbon dioxide.
Going beyond Earth's climate, around 1980, Giorgio's discoveries have identified hidden patterns in disordered complex materials. His work around the theory of complex systems makes it possible to understand complex materials and phenomena, not only in physics but also in other, very different areas, such as mathematics, biology, neuroscience and machine learning.
The complex manner in which human actions and the climate interact and its potentially debilitating consequences should spur governments, individuals, and organisations to take steps that mitigate carbon emissions and climate change. 
Nobel Prize in Chemistry: Celebrating the invention of a precise new tool for molecular construction & the future of greener chemistry
Benjamin List (53)
Max-Planck-Institut für Kohlenforschung, Mülheim an der Ruhr, Germany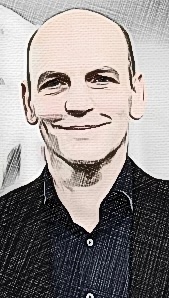 David W.C. MacMillan (53)
Princeton University, USA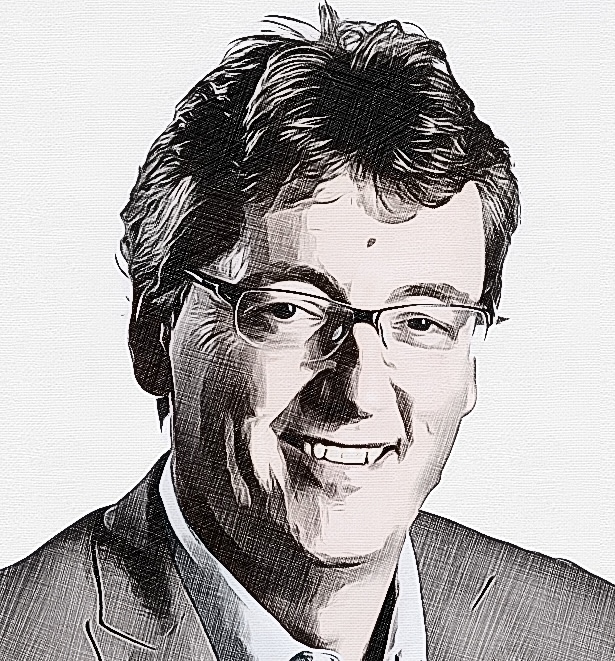 The Royal Swedish Academy of Sciences awarded the Nobel Prize in Chemistry 2021 to Benjamin List (Max-Planck-Institut für Kohlenforschung, Mülheim an der Ruhr, Germany) and David W.C. MacMillan (Princeton University, USA) for "the development of asymmetric organocatalysis." In 2000 and independent of each other, they developed a third type of catalysis, called asymmetric organocatalysis. It builds upon small organic molecules.
"This concept for catalysis is as simple as it is ingenious, and the fact is that many people have wondered why we didn't think of it earlier," said Johan Åqvist, chair of the Nobel Committee for Chemistry. 
Organocatalysis has developed at an astounding speed since 2000. Benjamin List and David MacMillan have been leaders in the field and have shown that organic catalysts can be used to drive multitudes of chemical reactions.
Their development of a precise new tool for molecular construction can have a great impact on pharmaceutical research, and make chemistry greener. Using these reactions, researchers can now more efficiently construct anything from new pharmaceuticals to molecules that can capture light in solar cells.
Nobel Prize in Economics: Recognising contributions to labour economics & analysis of causal relationships
David Card (64–65)
University of California, Berkeley, USA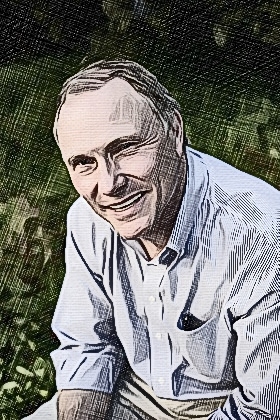 Joshua D. Angrist (60-61)
Massachusetts Institute of Technology, Cambridge, USA
Guido W. Imbens (57-58)
Stanford University, USA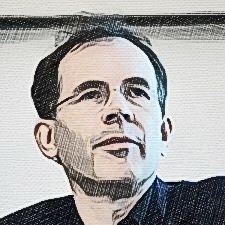 The Sveriges Riksbank Prize in Economic Sciences in Memory of Alfred Nobel is shared jointly, with one half going to David Card and other to Joshua D. Angrist and Guido W. Imbens. 
The Royal Swedish Academy of Sciences identified the three individuals for providing us with new insights about the labour market and showing what conclusions about cause and effect can be drawn from natural experiments. Their approach and work not only creates an impact in economic sciences but spreads to other fields and revolutionises empirical research entirely. They have demonstrated that many of society's big questions can be answered by natural experiments – situations arising in real life that resemble randomised experiments.
"Card's studies of core questions for society and Angrist and Imbens' methodological contributions have shown that natural experiments are a rich source of knowledge. Their research has substantially improved our ability to answer key causal questions, which has been of great benefit to society," said Peter Fredriksson, chair of the Economic Sciences Prize Committee.
Using natural experiments, David has analysed the labour market effects of minimum wages, immigration and education. In one example, David, together with Alan Krueger (now deceased) used a natural experiment on fast-food restaurants to investigate how increased minimum wages affect employment. The research highlighted, among other things, that increasing the minimum wage does not necessarily lead to fewer jobs. 
Joshua and Guido showed what conclusions about cause and effect can be drawn from natural experiments. The framework developed by them has been widely adopted by researchers who work with observational data. The research by the three economists ought to spread to other social sciences, outside of economics, and enable the world at large to create more effective social policies.