Leadership
IWD 2023: Top 20 women HR leaders shaping the future of tech
Women have been historically underrepresented in leadership positions, especially in the tech sector. On International Women's Day 2023, People Matters celebrates the contributions of some women HR leaders who are shaping the future of tech and driving change in the industry.
Over the past few decades, technology has transformed our lives and changed the way we work, communicate and live. With the rapid growth of the tech industry, there has been a significant increase in demand for skilled workers, particularly in the fields of science, technology, engineering and mathematics (STEM). However, despite this growth, the tech industry has long been dominated by men. 
Women have historically been underrepresented in the industry, particularly in leadership positions. This is a trend that needs to change, and it is essential to recognise the contributions of women HR leaders in shaping the future of tech. As we celebrate International Women's Day, People Matters takes immense pride in highlighting some women in HR leadership positions who have been driving change. In no particular order, here are top 20 women HR leaders shaping the future of tech: 
1. Soonu Wadewala, Head - HR, Axis Securities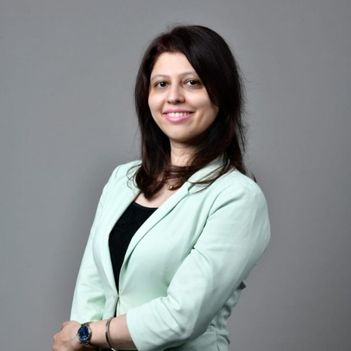 Soonu Wadewala has been leading the charge in establishing an employee-centric and performance-driven workplace culture at Axis Securities. Since joining the company from Axis Bank in 2018, she has successfully enhanced HR productivity and efficiency. By leveraging technology, Wadewala has been able to create a more flexible workforce by implementing digitisation at the grassroots level. As a result, a wider talent pool has been unlocked, and new opportunities such as working from anywhere and gig roles have been introduced to create more value for job seekers. This approach has enabled Axis Securities to attract the best talent regardless of location. 
2. Pavitra Singh, CHRO, PepsiCo India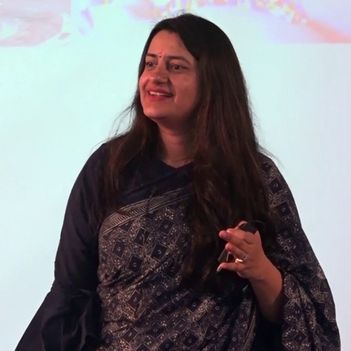 She is a highly experienced HR leader in culture, capability building, org design, diversity and inclusion, and employer branding, who has been a part of PepsiCo India since 2008. Utilising technology, Singh successfully simplified and streamlined processes, improved communication, and enhanced productivity within her organisation. One of the significant areas of focus for her has been employee well-being. With the use of technology and wellness apps such as MeQ, Singh successfully promoted corporate wellness. Flexible working is another aspect that has been championed by her with investments in the right technology and infrastructure enabling seamless and efficient cross-border team collaboration.
3. Sudakshina Bhattacharya, CHRO, HDFC ERGO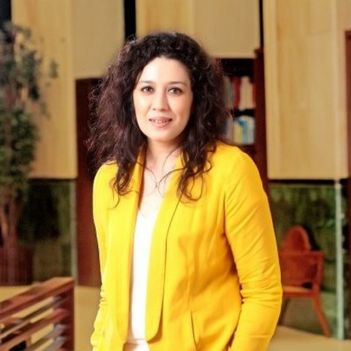 With over a decade of experience in the HR domain, Bhattacharya is a highly skilled HR leader. At HDFC ERGO, digitisation has become a crucial part of HR practices, and Bhattacharya has been instrumental in implementing several initiatives. One such initiative is Ekam 3.0, an AI and ML-enabled people super app that provides employees with seamless and delightful experiences. Another initiative is data-led decision-making, which utilises analytics and data insights to enable decision-making and customise employee experiences. Working on these initiatives has allowed Bhattacharya to grow and learn as an HR professional, continually implementing new technologies to create, cultivate, and sustain a digitally-driven ecosystem in the workplace.
4. Archana Krishna, Co-Founder and CHRO, Simplilearn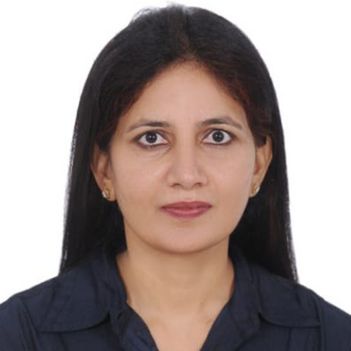 Krishna has been a part of Simplilearn since 2011, working tirelessly to support employee success through the implementation of the latest technology to improve overall efficiency. In the past year, she assisted the company with a significant shift, which is the launch of a new HR TechSuite that comes with all HR modules, process standardisation, policy improvisations, and change management. In order to ensure smooth and efficient operations, all stakeholders were given clarity on the change and expectations were set to avoid any ambiguity in each one's role and responsibility. This approach allowed Krishna's organisation Simplilearn to working together seamlessly, boosting synergies and hitting overall success.
5. Latha Iyer, CHRO, Zaggle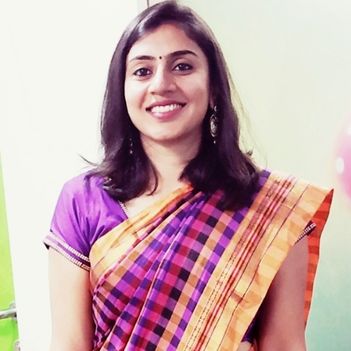 With 16 years of comprehensive experience, Iyer is responsible for defining and enhancing Zaggle's employee value proposition, driving talent strategy, building people capabilities, and leading various talent initiatives. Throughout her career, Iyer has successfully led numerous OD projects and implemented various tools by leveraging technology. In addition to fundamental digital platforms like HRMS, Performance Management, and OKRs, she has deployed tech platforms to incentivise sales teams, enhance engagement through bot-based survey tools, manage Rewards and Recognition programs digitally, crowdsource ideas from across the organisation to foster a culture of innovation, offers self-paced e-learning programs, manages talent review processes, automates critical talent acquisition related processes, and streamline internal communication.
6. Meenakshi Cornelius - CHRO, JLL India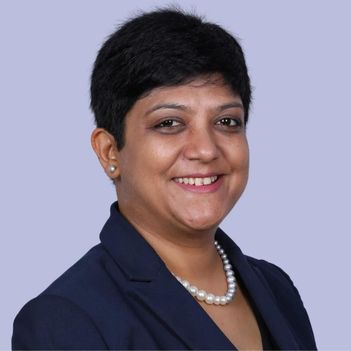 Cornelius was appointed as the Head of HR at JLL India in 2016 and later became the Chief Human Resources Officer. As a leader in the people functions at JLL, she is passionate about integrating digitised solutions with a people-centric approach. She helped her organisation in implemented various initiatives such as hiring and onboarding processes and self-servicing through technological platforms to optimise employee experience and add value to the firm. In this tech-led era, Cornelius believes allyship in the workplace is essential to promote progressive accountability and innovative leadership. 
7. Rashmi Priya- Head HR, IIFL Home Finance Ltd
Priya is the Head of Human Resources at IIFL Home Finance Ltd, where she has been a part of the team for over six years. She has been instrumental in establishing a culture of continuous learning and development at the organisation by implementing learning management systems, online training programs, and career development initiatives for employees. Under her leadership, her firm leveraged technology to personalise learning experiences and equip employees with the necessary skills and knowledge to excel in their respective roles. By utilising technology, IIFL has also been able to enhance employee engagement and well-being through wellness programs, employee recognition programs, and social collaboration platforms. 
8. Roma Bindroo, CHRO, Zepto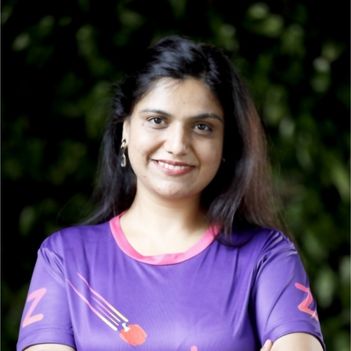 Bindroo recognises the critical role that HRs play in startups, and she is dedicated to utilising technology to enhance talent engagement and productivity at critical touchpoints. This includes providing access to relevant tools for collaboration and productivity, data and support at employees' fingertips, and seamless process execution from sourcing to engagement, learning, and performance. Bindroo has been instrumental in building a strong analytics backbone at Zepto and is also helping in generating key business outcomes and promoting a tech-led, inclusive mindset that supports diverse teams.
9. Chhaya Sharma, Head of HR, axio (formerly Capital Float)
Sharma, who holds a post-graduate degree in Human Resources from Bharthiyar University, is currently serving as the Head of Human Resources at axio, which is India's top digital lending platform. Her expertise lies in the area of Human Resources Management. Sharma utilised digital technologies to enhance the organisation's operational efficiency, saving time, and allocating it to employee engagement ideation. She was instrumental in implementing a paperless onboarding process, which made the onboarding experience seamless, particularly for those working remotely. Additionally, Sharma established a tech-driven, proprietary Learning Management System in-house at zero cost, which made upskilling and talent development programs a regular part of the organisation's activities.
10. Mili Panicker, Assistant Vice President (AVP) - HR & People Operations, WebEngage
Panicker, Assistant Vice President of HR and People Operations at WebEngage, has over 12 years of experience. She has been instrumental in incorporating cutting-edge technology at every level of her organisation, from automating mundane tasks like onboarding to leveraging AI-based systems for recruitment. At WebEngage, she has implemented an innovative employee engagement platform where employees can reward each other with experiences. In addition, WebEngage use AI to gauge employee sentiment, providing actionable insights for a better overall employee experience. By embracing technology, she has transformed the employee lifecycle and boosted employee satisfaction and retention rates.
11. Lynette D'Silva, Head of Regional HR- India & APAC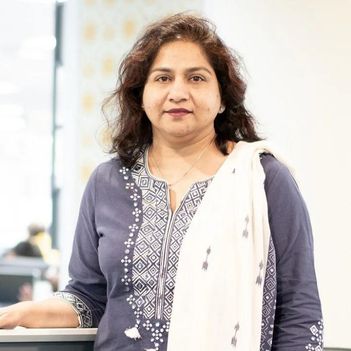 Lynette D'Silva has held key leadership positions and led cross-functional teams on strategic projects. One of her notable achievements was in the design and implementation of practices and tools to monitor gender equality between employees in the same position, role, and seniority. This initiative aims to eliminate any unconscious bias during people-related processes, including performance evaluations, salary revisions, and annual bonuses. In real-time, a calibration process is in place to ensure that the gender balance in decisions aligns with the population of each unit and all managerial levels. Lynette's leadership in this area exemplifies the importance of ensuring gender equality in the workplace, making her an inspiration to other women HR leaders.
12. Jaya Kiran Satish, SVP & Head of HR - Europe, Mphasis



Satish, an HR leader with over 20 years of industry experience, has worked extensively in HR across APAC, India, and Europe. At Mphasis, Jaya has been instrumental in implementing technological solutions to enhance HR processes. One significant initiative was the adoption of AI-driven recruitment to identify the most suitable candidates. Additionally, a virtual onboarding program was created to streamline the process for new hires, and an AI-powered chatbot was developed to provide HR-related information and support. Satish's leadership and expertise in implementing such innovative solutions in HR demonstrate the importance of embracing technology to improve processes and enhance employee experiences. 
13. Arun Nangpal, CHRO & Co-Founder , Smartr Logistics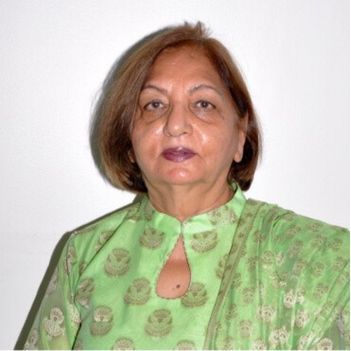 Nangpal, a top woman HR leader in the Indian logistics and express industry, has over 30 years of experience and has received numerous awards, including Best Customer Feedback Strategy of the Year in 2013 and Best Customer Service Professional of the Year by the National Quality Excellence Awards 2012. Her interest in technology has led her to leverage its potential to increase employee satisfaction at the workplace. As the CHRO and co-founder of Smartr Logistics, a new-age, technology-driven logistics firm, Nangpal has prioritised diversity and inclusivity in the hiring process and in creating a supportive work environment for all employees. Through the power of technology, Smartr Logistics fostered equitable hiring processes to ensure that everyone feels valued and respected, regardless of their background or identity. As a result of Nangpal's leadership and commitment to creating an inclusive workplace, Smartr Logistics has achieved a comparatively low attrition rate in the logistics industry, and 95% of the staff have come from referrals. 
14. Sumanpreet Bhatia, VP Human Resources, Exotel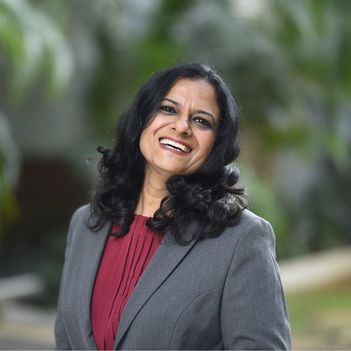 Bhatia, an HR leader with over two decades of experience, has revolutionised HR practices at her organisation by introducing an integrated system to automate employee engagement and development. This system aligns company goals and strategy with employee goals, replacing KRAs with OKRs, and allows for continuous performance tracking, feedback, and adjustment. Bhatia has also harnessed the power of technology to streamline recruitment coordination through a conversational AI product called Cogno AI. By setting up candidate interviews through WhatsApp, Bhatia's team has reduced the administrative burden on recruitment coordinators and plans to expand Cogno AI-based tools to other HR functions like alumni relations, responding to employee queries, onboarding and offboarding, and more.
15. Anjali Byce, CHRO, STL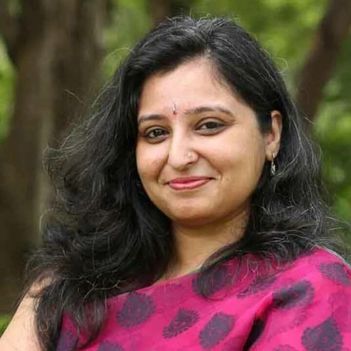 Byce, who was named one of the 100 most talented Global HR Leaders by CHRO Asia, has spearheaded the implementation of technology-driven policies and programs to support women employees. This includes initiatives for mentorship, training, and leadership development. In addition, her company STL has adopted AI-based resume screening tools to eliminate bias and streamline the selection process. At STL, the job evaluation process is based on a scientific and fair approach for levelling roles across businesses, functions, and geographies based on role complexity. This helps ensure that policies and benefits are implemented in a fair manner aligned to grade levels. By fostering a culture of inclusion and leveraging the latest HR tech, Byce helps her company to stay committed to attracting, retaining, and developing female talent and ensuring a diverse and inclusive workforce.
16. Harshada Sarode, Human Resource Manager, PlayerzPot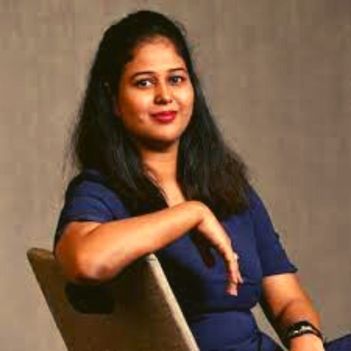 Sarode, an alumna of Middlesex University, joined PlayerzPot in 2020 with a focus on prioritising diversity, inclusion, and equity across stakeholders. Her key task at the company is to devise employee-friendly policies that inspire every stakeholder to attain new targets. During the pandemic, when PlayerzPot was growing its team, Sarode incorporated technology into her working model. She relied on software like ATS (Applicant Tracking System) for recruitment, virtually analysing candidate profiles from various fronts. This software has made hiring and recruiting much simpler. She also uses people analytics to identify key issues and develop optimal solutions by utilising workforce analytics for employee management. She is an advocate of incorporating technology into HR, particularly with regard to payroll administration. This simplifies activities like expense management and helps keep track of employee payments and pay rate updates. As an HRM of a leading gaming company, Harshada is working with tools like LMS (Learning Management System) to ensure that PlayerzPot employees are learning and moving forward.
17. Aditi Mittal, Group Head-HR SAVE Solutions Pvt Ltd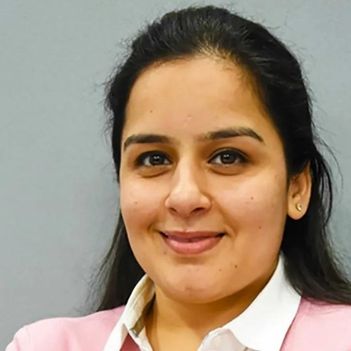 With over 15 years of experience in human resources, including people, processes, and business strategy, Mittal is an accomplished HR professional. At SAVE, Mittal has implemented Human Resource Management Systems to streamline HR processes and employee management. This includes end-to-end recruitment, attendance and leave management, asset management, help desk, travel and reimbursement, employee separation, employee engagement through pulse surveys, payroll processing, and compliance with government regulations. Mittal takes pride in the in-house digital processes that manage bulk hiring for Microfinance and a digital CV bank that aids candidate screening during hiring.
18. Charu Malhotra, Co-Founder and CHRO, Primus Partners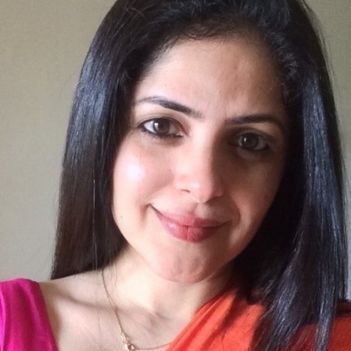 Malhotra is an expert in Education Policy, Life Skills, Gender Issues and Corporate Social Responsibility, who joined Primus Partners in 2020. She believes that technology has been instrumental in helping her company succeed and is increasing its use to drive both business and people vision. Malhotra recognises the importance of new and improved technologies such as AI/ML and ChatGPT, and is focused on using technology to automate operational tasks and free up time for more strategic initiatives. Her team has adopted tech-enabled platforms like Udemy to provide continuous learning opportunities for a workforce spread across the country. They are also in the process of creating dashboards and reports using technology to track various metrics and KPIs, which will enable better decision-making within the organisation.
19. Maria Rajesh, CHRO, Embassy Group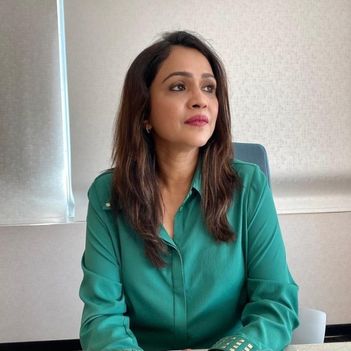 In the world of real estate, Rajesh stands out as the Chief Human Resources Officer (CHRO) at Embassy Group. With her years of experience in Corporate Human Resources, Rajesh has been instrumental in implementing new technologies to improve the employee experience. One such example is the introduction of the Embee chatbot, which takes Employee Self Service to the next level. With Embee, employees can access a range of features and tools with just a click, such as leave and approval requests, the employee directory, self-service apps, and more. This app also serves as a go-to for the HR helpdesk, IT helpdesk, reimbursements, holiday calendars, and other self-service requirements. Additionally, Embee offers survey and poll triggers, which serve as essential listening tools for the organisation.
20. Urvi Aradhya, CHRO, K Raheja Corp Group
Aradhya, the CHRO of K Raheja Corp, believes that a great vision is irrelevant without great people. She has been instrumental in integrating the best people practices and inducting the choicest talent pool at the company. Under her leadership, K Raheja Corp has been recognised as a growth-enabling and career-nurturing organisation with policies benchmarked to global standards. She introduced KRC Workplace, a tech-backed intervention, to enhance the employee experience. The platform provides a unified view of employee data and enables effective management and monitoring of the employee life cycle, from recruitment to retirement. This tool is available on both mobile and web portals, ensuring ease of use and availability of data 24x7. This intervention has brought in increased agility, easy access, and high accuracy, giving the company a competitive advantage.
This International Women's Day, let's recognise the critical role that women play in shaping our world.