Leadership
Speakers to watch out for | WPC 2022
As we inch closer to People Matters Workforce Productivity Conference 2022, here's a glimpse of our illustrious speakers, who are excited to share their ideas, opinions and analysis of everything workforce and productivity. Are you ready for them?
With uncertainty and crisis catching up with the global economy once again, leaders find themselves back to where it all started, just that they are better equipped this time, or are they?
With all return to workplace programs put on hold indefinitely, and remote work restoring its foothold across industries and geographies, the final quarter of the financial year 2021-22 has kicked off with its share of challenges and opportunities.
As employers strive to stir agility, empathy and drive to beat the crisis, on the back of everything the world has come to know in the past two years, productivity, performance and well-being are steadily regaining the spotlight. Empowering leaders and the workforce through this unending crisis, People Matters Workforce Productivity Conference (WPC) 2022 is gearing up to unleash knowledge, experience and guidance for the times that lie ahead.
But who holds the knowledge? And who will show the talent community the way ahead? Our exquisite lineup of industry leaders who have been paving the way for their teams and organisations. We introduced some of our speakers for WPC 2022 before bidding 2021 a goodbye. We are excited to share with you another peak at the productivity gurus who will show us the way for times to come.
Ravi Venkatesan, Technology and Business Visionary | Former Chairman, Microsoft India | Social Entrepreneur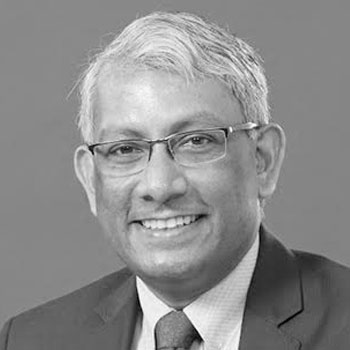 Ravi Venkatesan is a business leader, author and social entrepreneur. He is currently UNICEF's Special Representative for Young People and Innovation, the founder of the Global Alliance for Mass Entrepreneurship (GAME) and serves on the boards of Hitachi Ltd and Rockefeller Foundation. Ravi was the chairman of Microsoft India, Bank of Baroda and Cummins India. He has a B.Tech from IIT Bombay, an MS from Purdue University and an MBA from Harvard Business School. Ravi is the author of Conquering the Chaos: Win in India, Win Everywhere. He was voted as one of India's best management thinkers by Thinkers50 and as Microsoft's Alumni Hero 2020.
Divya Kumar, Group Digital CFO, IKEA Retail (INGKA Group)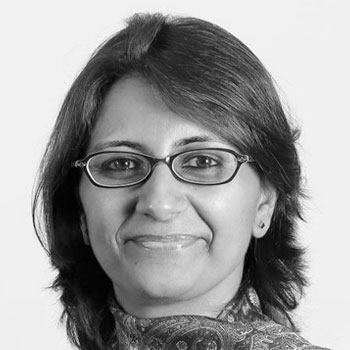 Divya is currently Group Digital CFO, IKEA Retail (INGKA Group). She has been part of IKEA through the exciting journey of setting up the first store and launch of ecommerce in India. Prior to IKEA, her last role was with Capgemini as Vice President, Analytics & Research, where she led teams that built technology enabled analytics products & services for clients in multiple industries across geographies. Divya is a certified board director and has over 21 years' experience in Strategy, Finance and Analytics roles in India and US across industries such as Supply Chain, Technology Products and Retail.
Poorav Sheth, Chief Digital Officer, Godrej & Boyce
An Experienced transformation leader with over 20 years in technology and business strategy across industries and geographies, Poorav Sheth ia the Chief Digital Officer at Godrej & Boyce. Poorav has a proven track record in large transformation programs, account management, global delivery management & consulting. He comes with demonstrated success in leading and mentoring multi-cultural and cross-functional teams to ensure successful delivery of programs. 
Poorav's illustrious experience boasts of strong business leadership and client relationship skills with an extensive background in Mobile, Analytics, IoT, API ecosystem & AI technology. His core areas of expertise include Digital Transformation, Strategy, Business leadership, Global Delivery management & Design Thinking.
Golok Kumar Simli, CTO, Ministry of External Affairs, India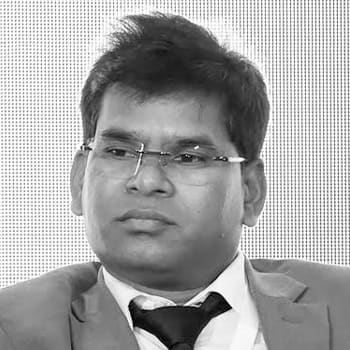 Shri Golok Kumar Simli is an award-winning Government Technology Leader whose contribution towards the National eGovernance Plan of India during its inception in the year 2006-07 was noteworthy. His efforts to digital transformation within public sectors and Government departments have been immense. His areas of interest are Cloud, Big-Data, Analytics, AI, RPA, and Cyber Security. A recipient of multiple honorable accolades, Shri Simli is currently serving as the Chief Technology Officer, Passport Seva Programme in the Ministry of External Affairs, Government of India. He carries a wide range of experience exceeding 28 years in ICT, starting with Private Sector, Public Sector Undertaking, Reserve Bank of India, and more than 15 years with Government Ministry/Department.
Are you ready to hear these incredible speakers share their wisdom, experience and learnings with us at WPC 2022? Register now and block your virtual seat for the Conference!