Leadership
Speakers you cannot miss | Workforce Productivity Conference 2022
Are you ready to review the exquisite speaker lineup for People Matters Workforce Productivity Conference 2022? Take a peek below and register for the conference now!
The world of work continues to undergo rapid shifts in expectations, connectivity and experience. As the festive season ahead tempts one to hit enter on a temporary pause to recoup and recharge, the road ahead continues to demand greater productivity and performance from leaders and employees alike.
So, how are employers equipping their workforce to tackle the challenges and opportunities that lie ahead? Is motivation enough to sustain productivity and performance? What role does well-being play in maximising productivity? Can both be prioritised? In an endeavor to put the spotlight on such workplace elements, People Matters Workforce Productivity Conference 2022 (WPC 2022) is gearing up with exclusive keynote sessions and thought provoking conversations with global leaders. 
Here are some leaders you cannot miss at the upcoming People Matters Workforce Productivity  Conference 2022!
Dave Snowden, Founder & Chief Scientific Officer, Cognitive Edge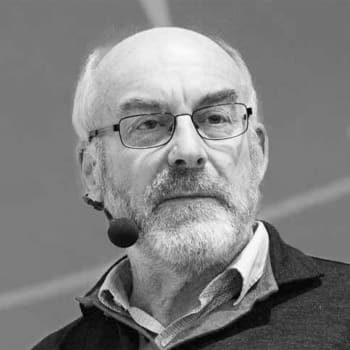 Dave Snowden is the founder and chief scientific officer of Cognitive Edge. His work covers government and industry, looking at complex issues relating to strategy and organisational decision making. Dave has pioneered a science-based approach to organisations drawing on anthropology, neuroscience, and complex adaptive systems theory. He is a popular and passionate keynote speaker on a range of subjects and is well known for his pragmatic cynicism and iconoclastic style. 
Dave holds visiting Chairs at the Universities of Pretoria and Hong Kong Polytechnic University as well as a visiting fellowship at the University of Warwick. He is a senior fellow at the Institute of Defense and Strategic Studies at Nanyang University and the Civil Service College in Singapore. 
Thomas Kochan George Maverick Bunker Professor of Management, Professor of Work and Organization Studies, and Co-Director MIT Sloan Institute for Work and Employment Research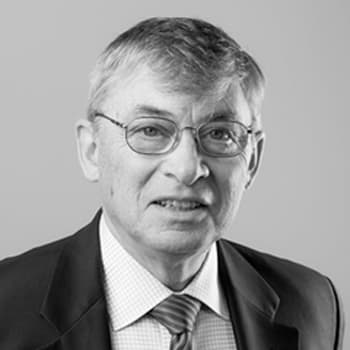 Thomas A. Kochan is a professor of industrial relations, work, and employment. He is the George Maverick Bunker Professor of Management at the MIT Sloan School of Management, where he has been a faculty member since 1980. Thomas is the author of the book Restoring the American Dream: A Working Families' Agenda for America and Shaping the Future of Work.
From 1988 to 1991 he served as Head of the Behavioral and Policy Sciences Area in the Sloan School, and from 2009 to 2011 he was as Chair of the MIT Faculty. He has served as a third-party mediator, fact-finder, and arbitrator and as a consultant to a variety of government and private sector organisations and labor-management groups.
Kochan focuses on the need to update America's work and employment policies, institutions, and practices to catch up with a changing workforce and economy. Through empirical research, he demonstrates that fundamental changes in the quality of work and employment relations are needed to address America's critical problems in industries ranging from healthcare to airlines to manufacturing.
Rajkamal Vempati, Head Human Resources, Axis Bank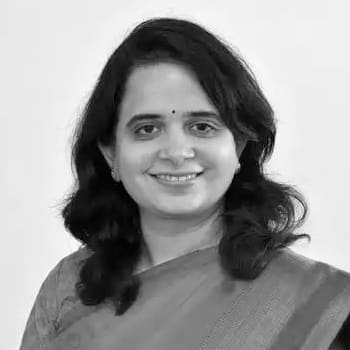 Rajkamal Vempati is the Head of Human Resources at Axis Bank, one of India's largest private sector banks. In a career spanning more than 17 years, Rajkamal has donned various hats successfully and carved a niche for herself in the industry. Having started her career in HR as a Consultant, she went on to be a part of the Global HR Leadership Program at GE Capital. Prior to Axis Bank, she was heading Human Resources for ICICI Lombard General Insurance Company Limited.
Rajkamal has worked extensively in the area of Learning and Organisation Development and has led organisation-wide change interventions which have received global accolades such as the American Society of Training and Development (ASTD) Award and the Golden Peacock award to name a few.
Rjakamal is the Chairperson, CII (Western Region) of the Indian Women Network, and is the recipient of several prestigious awards including the "Young Achiever Award" in Asia's Best Employer Brand Awards and "Women Super Achiever" by the World HRD Congress.
Dr. Shilpa Kabra Maheshwari, EVP & Country Head (People & Organisation), Siemens India
Dr. Shilpa Kabra Maheshwari is an experienced management professional with HR leadership experience across Manufacturing (Mechanical, Electrical & Electronic), Automotive, Technology, Financial Services, Oil & Gas and Hospitality sectors with 10000+ workforce. She has worked in multicultural global matrix environments, large MNC, high-growth start-ups, greenfield, and family-owned businesses. She comes with extensive experience in all facets of HR, talent management, learning & development, digital transformation, change management, business partnering, and employee relations.
Dr. Shilpa has a keen interest in Leadership Studies and its applications to the industry. She has  driven large-scale talent and people transformation projects enabling businesses to derive value out of their talent processes.
An industry speaker, thought leader, and coach, with a doctorate in Human Resources in the area of Leadership Development, Dr. Shilpa has also authored the book 'Human Resource Strategy-Architecture for Change'.
Jasmine Gorimar, Group Technology - Digital Transformation Strategist, Mahindra Group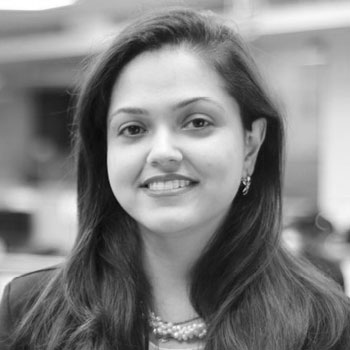 Jasmine Gorimar has strategised and managed multiple international Digital Programs and globally distributed teams. She is highly experienced at mobilising resources – both financial & people as well as managing stakeholders to meet the company's strategic digital transformation needs across various functions. Jasmine currently leads the user digital experience program for Mahindra Group Technology.
Her diverse prior experience includes leading commercial technology programs - such as e-commerce and Digital marketing solutions at GSK; Digital transformation, business partnering, IT governance, IT PMO, IT operations & IT security as Head of IT at Boehringer Ingelheim India; and tech program management at Anant Infomedia for Abbott Nutrition India.
We are excited for the opportunity to hear these incredible speakers share their wisdom and experience and learnings with us. Are you?
Register now to ensure you join them, and many more inspiring industry leaders at the innovative and thrilling WPC 2022.