Leadership
TechHR India 2023: Top insightful quotes of Day 2
TechHR India 2023, a two-day extravaganza has come to an end on August 4. The whole gamut of the HR fraternity came under one roof at the Leela Ambience Hotel, Gurugram to share their experience and exchange ideas on 'The Art Of The Possible: Design For The Unconventional'.
The two-day TechHR India 2023 which started on August 3 with eagerness to explore uncharted territories, engage in thought-provoking discussions, and forge meaningful connections with fellow participants, has come to an end.
From the captivating keynote speakers who ignited our imaginations to the interactive workshops that sparked creativity, every moment has been a testament to the power of collective passion and collaboration.
Asia's largest HR and Work Tech conference, People Matters TechHR India 2023 was graced by HR leaders such as Dave Ulrich. On the second day of the HRTech event we had the opportunity to host Shashi Tharoor, a person who requires little introduction. Dr. Shashi Tharoor is one of India's top public intellectuals today.
Here are some awe-inspiring moments from the key speakers at TechHR India 2023:
Dr Shashi Tharoor
"The notion of the possible is precisely that we should not be limited by what we think is possible today."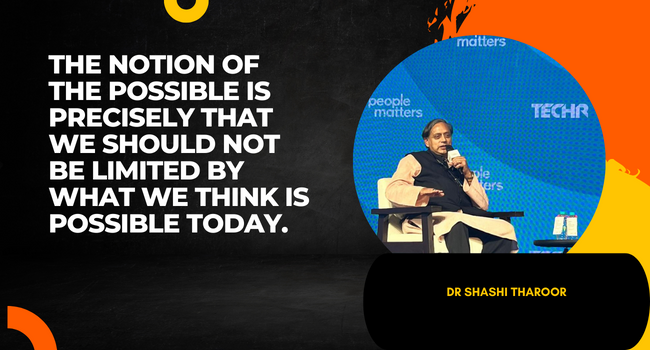 Vineet Nayar, Sampark Foundation
"Market share? Who gets motivated by that? We are trying to make the world a better place. Every single young person needs a purpose. Every family unit needs a purpose. Give people pride, give them purpose - magic will happen."
Shraddanjali Rao, Head HR - Google
"Shouting at people will only get you that far you may pass that quarter - but that person will never meet their full potential, will never give 200% when no one is looking, never choose your brand on a bad day. You will pay the price for the short run." 
Carmistha Mitra, SVP, Axis Bank
"HR has an exceptional role to play in harmonising social well-being and business success."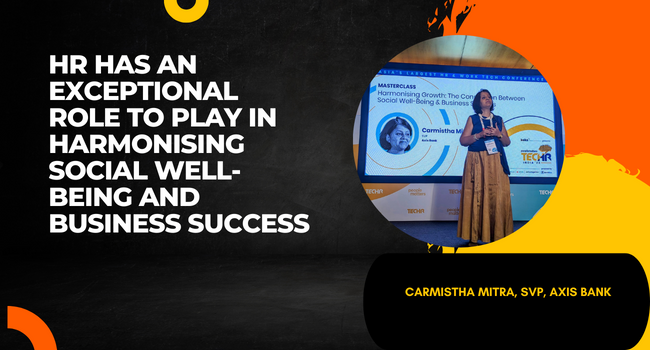 Charles Godwin, Zoho
"HR isn't just about managing resources; it's primarily focused on fostering positive human relations."
Dave Ulrich
"The best thing we can give an employee is a company that succeeds in the marketplace. Without success in the marketplace,  there is no workplace."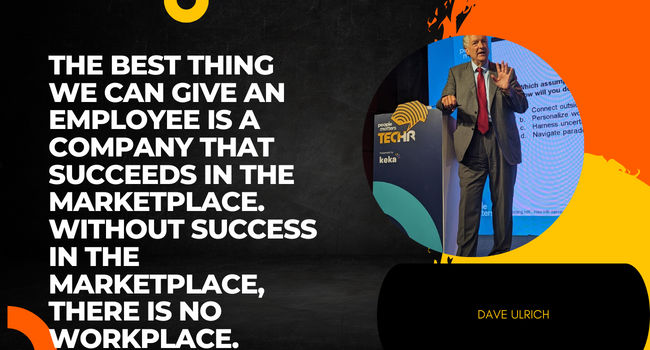 Krishna Raghavan, CPO, Flipkart
"Enabling a cohort-based approach to personas for your workforce and identifying their expectations facilitates scaling personalisation."
Nupur Jain, VP HR, Ixigo
"Analysing the data for decision making is the starting point, as there is not a single function in HR that cannot leverage data."
Atul Satija, Founder & CEO, The Nudge
"With a booming economy but a lagging place on the Human Development Index, India needs non-profits to build a better life for people."