Leadership
While employees face layoffs, these CEOs enjoyed salary increases: Who made the list?
Despite supply chain disruptions, inflation, and layoffs, HSBC, Wipro, Infosys, Citigroup and others, increased salaries of their top executives, while implementing job and pay cuts for their workers. Here's a list of CEOs who got raises during the financial woes.
The ongoing global crisis has created unprecedented challenges for industries across the world. Many businesses are struggling to stay afloat, with declining revenues and shrinking profit margins. In the midst of all these, it is particularly troubling to see some CEOs taking salary hikes while their companies are laying off employees and cutting pay. A recent study on executive pay by the AFL-CIO has found that the ratio between CEO and worker wages has reached a historic high. 
According to the report, in 2021 CEOs earned 324 times the median worker's pay, with the average S&P 500 CEO earning $18.3 million, while real wages decreased by 2.4%. The report by America's largest union states that although supply chain disruptions and lockdowns have contributed to inflation, many companies used salary cuts and price increases as justification, while also increasing prices and funnelling the profits directly to top executives.
An instance of unfairness can be seen in the case of Bertrand Badre, the finance chief of the World Bank, who received a $94,000 bonus as a form of recognition for his skills, as reported by an internal World Bank blog viewed by Reuters. This decision met with criticism from staff who are questioning its appropriateness, particularly in light of planned layoffs and budget cuts at the bank. As we examine the equity of receiving salary increases during a period of economic downturn and employee layoffs, here are some CEOs who have chosen to do so.
1. Noel Quinn – HSBC CEO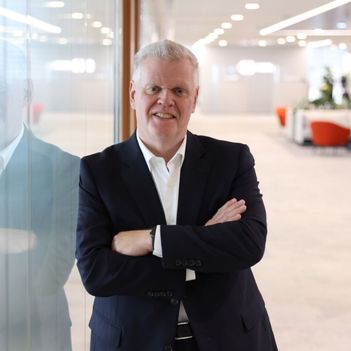 In response to the global downturn in dealmaking, HSBC reduced its annual bonus pool by 4% to $3.4 billion in 2022, resulting in lower bonuses for its bankers. However, despite this cut, CEO Noel Quinn's pay package increased by 14% to £5.6 million ($6.7 million) from £4.9 million the previous year. When long-term incentive awards are included, Quinn's total pay could potentially reach £10.5 million, according to Reuters. 
Although HSBC reported strong fourth-quarter profits for 2022, a cautious outlook has caused some investors to question whether the boost to earnings from higher central bank rates may have already peaked. The bank prioritised increasing payouts for high-performing individuals in its commercial bank and more junior staff across the organisation, while bonuses decreased in its global banking and markets division due to a difficult year for deals. HSBC's bonus pool for staff was only slightly smaller than the $3.5 billion paid the previous year.
2. Thierry Delaporte – Wipro CEO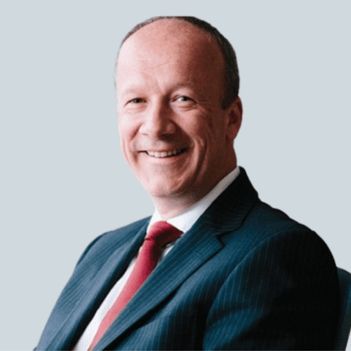 Thierry Delaporte, the CEO and Managing Director of Wipro, received an annual salary of $10.5 million for the financial year 2022. The components of his compensation included a salary and allowances worth $1.7 million, variable pay worth $2.5 million, deferred benefits of over $2 million, and other variables of $4.1 million. The CEO's employment with Wipro will last for five years, from July 6, 2020, to July 30, 2025, during which he currently owns 118,000 equity shares. 
If Wipro terminates his employment without cause, Delaporte will receive a severance pay of 12 months' base salary. Additionally, Rishad Premji, the Chairman of Wipro, received an annual pay worth $1.8 million, which included a salary and allowances worth $1.1 million, variable pay worth $634,487, deferred benefits of $63,918, and other benefits worth $1,255. Premji did not receive any stock options for the financial year 2022, but he owns 1.7 million equity shares.
3. Salil Parekh – Infosys CEO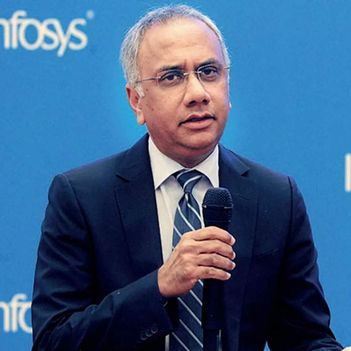 Last year, Salil Parekh, the CEO of Infosys, received a significant 88% hike, making his annual compensation package worth approximately $10.7 million. This information was disclosed in Infosys' annual report for shareholders. The technology company justified Parekh's generous compensation increase by citing the industry-leading growth that Infosys experienced in recent years, in which Parekh played a significant role. This hike was granted to Parekh shortly after he was reappointed as Managing Director and Chief Executive Officer at Infosys for a five-year term, from July 1, 2022, to March 31, 2027. 
Infosys stated that key factors such as the rise in market cap, total shareholder return, and growth were taken into consideration in the decision to award Parekh such a substantial salary increase. The annual report further explained that approximately 97% of the increase in Parekh's proposed annual remuneration was linked to his performance. Under the revised remuneration, his fixed compensation would account for less than 15% of his total compensation at the target, as compared to around 23% under his previous terms.
4. Ravi Kumar – Cognizant CEO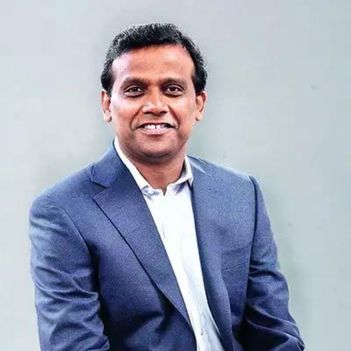 The new CEO of Cognizant, Ravi Kumar, had the potential to earn nearly $7 million in annual compensation and other equity awards, subject to achieving certain performance-related metrics and stockholder return, according to a regulatory filing, reported by TOI. His annual base salary was $1 million, with an annual cash incentive compensation of up to $2 million. Additionally, he was offered a one-time new hire award of $5 million based on stockholder return, $3 million as PSUs over four years subject to meeting stock price performance, and a sign-in bonus of $750,000. 
The company's previous CEO, Brian Humphries, who resigned on January 9, 2023, is expected to remain as a special advisor until March 15, 2023, and will continue to receive an annual base salary at the annual rate of 1,150,000 Swiss francs. Cognizant will pay up to $50,000 for Humphries' relocation expenses. In 2020, Humphries received a total compensation of $13.8 million, which was less than the $15.9 million he received in 2019.
5. Greg Peters - Netflix co-CEO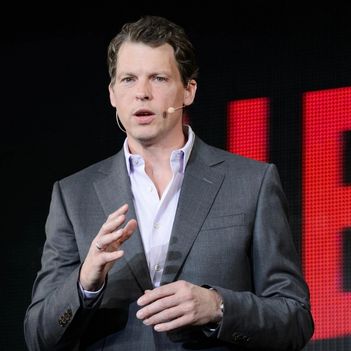 Greg Peters assumed the position of co-CEO of Netflix in January, having previously served as the streaming giant's COO and led its expansion into ads and gaming. According to Business Insider, Peters is set to earn an annual salary of $3 million, along with an annual stock option allocation totalling over $17 million. He is also projected to receive a bonus of more than $14 million. In contrast, Peters' predecessor as co-CEO, Reed Hastings, who had held the top position for 25 years as the company's co-founder, will see a substantial reduction in pay as he moves to become executive chairman, earning just $500,000. Additionally, Hastings will receive $2.5 million in stock options.
6. Jane Fraser – Citigroup CEO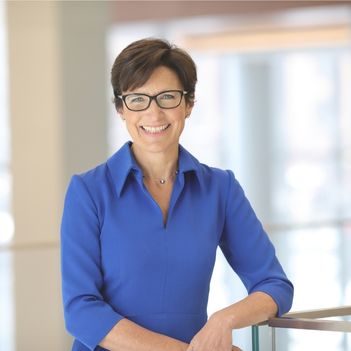 Citigroup has increased CEO Jane Fraser's compensation by nearly 9% to $24.5 million for 2022, up from her total pay of $22.5 million in 2021, according to a report by Reuters. Fraser, who took over as the first female chief executive of a major Wall Street bank in February 2021, has a pay package that includes a base salary of $1.5 million, cash incentives of $3.45 million, deferred stock of $8.05 million and performance share units of $11.5 million. In contrast, Citigroup reported a 21% fall in fourth-quarter profit last month, as provisions increased to prepare for a worsening economy and investment banking revenue declined. Citigroup last year submitted a multi-year plan to regulators to address weaknesses in its risk management and internal controls. The bank said it was providing regulators with regular updates and working constructively with them to take their feedback.
7. Piyush Gupta – DBS CEO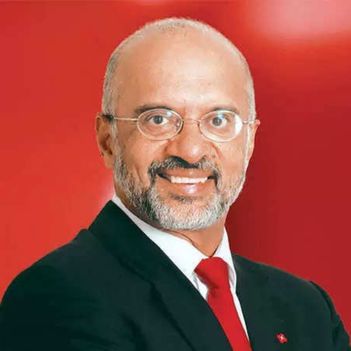 DBS CEO Piyush Gupta received a 13.2% increase in his total remuneration for 2022, amounting to S$15.4 million. The raise comes as DBS reported record net profits for the latest fourth quarter and full-year period. Gupta's remuneration includes a salary base of S$1.5 million, a cash bonus of S$5.8 million, deferred remuneration of about S$8 million, and a non-cash component of S$80,529. Around 17.2% or S$1.4 million of the deferred remuneration will be in cash, with the remaining amount in the form of shares. However, DBS employees do not receive ordinary dividends on unvested shares.
8. Rick Gonzalez – AbbVie CEO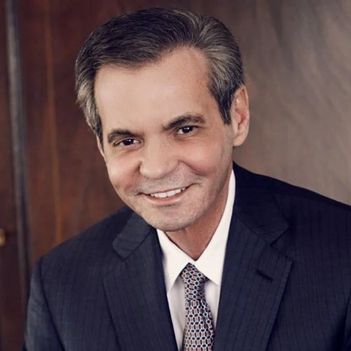 Despite ongoing controversy surrounding AbbVie's patenting strategy for Humira, CEO Rick Gonzalez received a pay increase in 2022. According to a securities filing, AbbVie granted Gonzalez a pay package worth $26.3 million, which is almost 10% higher than his 2021 compensation. The increase in equity awards offset the slumps in cash incentive payments and pension value for Gonzalez. AbbVie's board praised Gonzalez for driving "top-tier business performance." However, Gonzalez's compensation was criticized by Senator Bernie Sanders during a Senate speech in February. AbbVie is facing criticism over what has been called "legal exploitation of the US patent system."
9. Ralph Hamers - UBS Group AG CEO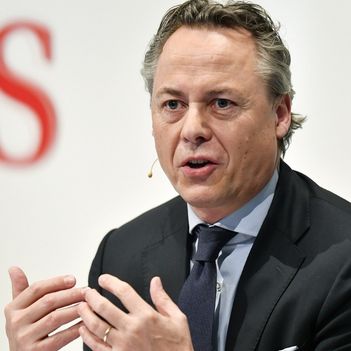 UBS Group AG has increased the compensation of its CEO, Ralph Hamers, by 11% for the past year, despite cutting bonuses for the rest of the bank's employees. Hamers' total compensation for his second full year in the role was CHF 12.2 million ($13 million), including a bonus of CHF 9.7 million, up 14% from the previous year. This makes Hamers one of the highest-paid bank bosses in Europe. UBS reduced the overall bonus pool by 10% to $3.3 billion due to challenging market conditions for dealmaking. 
The pay rise for Hamers comes after a challenging year for the bank, which managed to increase its profit marginally despite declining revenues from deal advising. UBS shares gained 4.8% in 2022, while the main European bank index fell. Hamers' key initiative to acquire US robo-adviser Wealthfront fell through, resulting in the bank focusing on its traditional high net worth customers. The CEO had previously warned of bonus cuts if dealmaking did not recover.
10. Joe Nolan – Eversource CEO 
Despite senior executives experiencing pay cuts, Eversource doubled the pay for its new CEO, Joe Nolan Jr., in his first full year in the role in 2022. The company made a record profit of $1.4 billion last year from its Connecticut Light & Power operations, as well as its electric, gas, and water businesses in Connecticut, Massachusetts, and New Hampshire. The company estimated Nolan's compensation at almost $13 million, including the value of stock at assumed rates of appreciation in the coming years. This would double his take-home pay from 2021 and be about $4 million more than his predecessor's pay in his first full year in 2017. The company also reported a 3.5% wage increase for almost 1,100 employees in Eversource's CL&P operations. The new rates for Eversource have increased bills by 31% to 42% for most customers.
11. Bernard Looney – BP CEO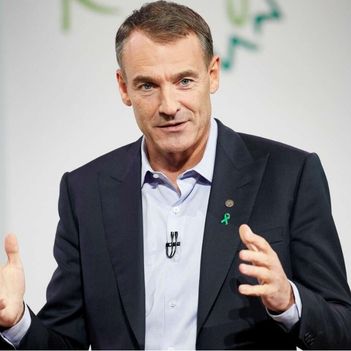 BP CEO Bernard Looney received a compensation of over $12 million in 2022, which is more than double the amount he received in the previous year, due to the company's outstanding profits amidst increasing energy prices. Reuters reported that BP achieved a record profit of $28 billion in 2022 and also increased its dividend. Looney's salary of £1.3 million was enhanced by retirement benefits and performance-based components such as annual bonuses and shares, which added up to £10.03 million ($11.99 million), twice the amount of £4.46 million he earned in 2021. Ben van Beurden, former CEO of Shell, received a 53% rise in his compensation to £9.7 million after Shell's profits reached a record $40 billion.