Leadership
Who all made it to the list?: Are You In The List 2019 Winners
In its 8th Edition, People Matters Are You In The List gets 17 winners from a long list of 32 finalists and 2,500 applications. Here's a glimpse of the winners.
On 2nd August 2019, the HR fraternity in India got its next set of emerging HR leaders as the winners of People Matters Are You In The List awards 2019 were revealed. The most awaited award ceremony dedicated to recognize HR Leaders was conceptualized in 2012 by People Matters in collaboration with Development Dimensions International (DDI). This year we also partnered with Mercer|Mettl for this one of a kind award series. 
In seven years, more than 15,000 applications have been made, out of which more than 120 emerging HR leaders have been recognized till now. Now joining the battalion of emerging HR leaders are the 17 winners of Are You In The List 2019.
Here's a sneak peak of all our Winners from this year: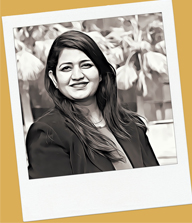 The inclination of understanding human behaviour and the curiosity to find what motivates them, intrigued Aastha to explore the HR field more. She started her journey in HR by working on SAP SuccessFactors implementation for global clients at Infosys. Then she moved to KPMG and joined its HR Consulting arm, where she helped businesses with breadth of solutions to manage talent effectively and efficiently. Later she transitioned from advising clients to managing talent for a corporate. In her current stint at Bharti Infratel, she is leading Talent Management, Learning and OD vertical. The diverse experience Aastha has had so far has shaped her as an HR professional. Now, Aastha's focus is on leveraging technology for creating positive individualized experiences and helping her organization in winning the war for talent.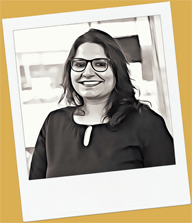 In the HR domain, Ankita's experience spans a dynamic mix of generalist and specialist profiles of Talent Acquisition, Talent Management and Business Partnering. In her business partnering roles, she has worked with a workforce of about 1,000 direct and indirect employees and handled teams. It was her sustained interest in creating value that led her to the world of HR. As she continues in her endeavor, she wants to see the unconscious bias plaguing organizations for a long time left behind. Ankita wants to build a more diverse and inclusive business ecosystem by educating managers, bringing policies and focusing on culture building interventions. She is particularly enthusiastic about helping lifers and loyalists that don't switch jobs frequently and stick around as pillars during the highs and the lows of the company.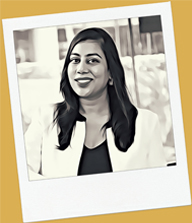 With a Bachelors in Engineering and a Master's in Management and Human Resource Development from Symbiosis, Chavi started her career in HR with Yes Bank in 2012. From handling end-to-end responsibility of employee relations, recruitment, and performance management to managing strategic HR initiatives for multiple global teams at Citi, Chavi has seen immense growth in these seven years of her journey in HR. Chavi's biggest talent priority currently is to have an abundance of talent when the organization requires it. She feels that for HR's future growth, HR professionals would need to develop the ability to see around corners and evaluate emerging trends to develop policies that support new age work arrangements, relationships, and business objectives.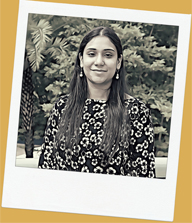 Data driven as well as empathetic, Malavika strongly believes in the power of influence to make exciting things happen. What made Malavika enter the field of HR is her belief that talent or people is what differentiates a good company from great and also the extent of its success. She took up human resources to help organizations achieve that success and be a part of carving out that journey by hiring, engaging and retaining great talent. Currently, Malavika has a two-fold vision for HR. The first one is 'Expanding Focus' - From just thinking about employee performance and engagement we need to start focusing on a balanced employee experience. And the second one she describes as 'Greater Agility'- We are already seeing new trends and technologies shaping the future world of work, and we need to start putting these into practice now.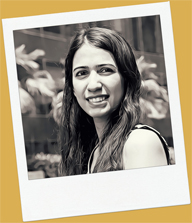 Mehak has 7.5 years of experience in HR which has given her me exposure to learn, innovate, and execute several projects in organizations with special focus on Business Partnering, Organizational Development, Rewards & Recognition, Employee Engagement, Talent Management and Change Management & Transformation.What drives her most, is the passion to do something new, to build a sustainable legacy and most of all to create value in everything that she does. She is an avid mindfulness enthusiast who firmly believes in the concept of Ikigai. Mehak envisions a future where the business ecosystem will see a massive shift in Talent – where work will revolve around portfolios of diversified roles performed in teams that dynamically resize and reform, and Technology – where new business value would be created that outpaces the value of automating existing tasks. Therefore she feels that in this intersection between Talent & Technology, HR professionals will have to re-position themselves from not just being aware of the latest HR trends and technologies but to becoming workforce advisors & champion coaches and converting ideas into actions to support the future of work.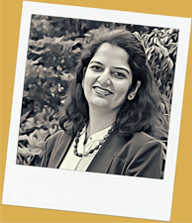 With a background in Biotechnology and an MBA in HR from SIBM Bangalore, Nikita has worked in data-warehousing in Cognizant and then in the HR domain in Accenture and GE. In Publicis Sapient, she has held multiple roles and gained experience in Compensation & Benefits, Learning, Talent Management and Leadership Development. Her vision is to be an HR Influencer contributing to the cause of enabling career opportunities for people 50+ years of age. Nikita believes that there is a historic opportunity for employers to tap into this segment. Leveraging the experience, knowledge, skills and loyalty of these people widens the pool of recruits and is good for the economy and good for business. She wants to introduce CareersAbove50 - Tapping the Wrinkles, Wit & Wisdom.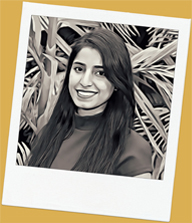 Currently a Rewards professional at Philips, Purnoor is working towards delivering business value through talent solutions for a diverse and future ready workforce. Previously she has worked in various HR roles and projects across Health Systems and Personal Health businesses, which gave her experience in business partnering, learning and development, HR analytics, talent and performance management and employee relations. According to Purnoor, while many large organizations have implemented AI powered tools, virtual learning platforms and have adopted flexible workplace practices, there has not yet been a tangible impact. Her focus will be on helping her organization imbibe these practices and build a future ready culture. Purnoor feels that while challenges may be variable, people potential – enabled by new trends, will keep the organization going.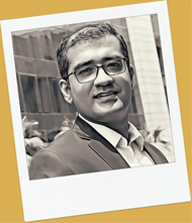 The curiosity to learn more about the people processes and the passion to be able to influence them is what brought Sankalp to the HR domain. He strongly feels that it is people who make a company and not brands. He believes in the power of statistics and wants to bring in more aspects of data science to HR processes. He wants to implement data science at every stage of the employee life cycle. Currently he is even investing in his own skills to learn how he can help his company's HR organization maximize the benefits of data science. He continuously invests in developing skills in HR Analytics, HR Metrics and Dashboards. According to Sankalp, HR's future growth would come from accepting the fact that all people insights can be utilized to make better and more relevant decisions.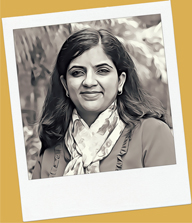 With 8.5 years of experience, Satyamvada has worked with companies like John Deere, Pune and Publicis Sapient, Gurgaon. In her current role she is HR Business Partner for Product Management Capability Group and Front-End Technology Team and is responsible for talent management, retention and happiness of her teams. She is also the Program Manager and an active member of the Inclusion and Diversity Council for Publicis Sapient India. A strong advocate of Women, PwD and LGBTQIA+ inclusion at workplace, she is working with the HR leaders and helping them solve the challenge of Employee Happiness at workplace. Satyamvada's purpose is to help individuals thrive by creating an inclusive and happy ecosystem. It was this drive and her inclination towards psychology that led her to the HR domain. For Satyamvada, the two focus areas as an HR professional are development and retention of women leaders and helping organizations overcome unconscious bias at workplace.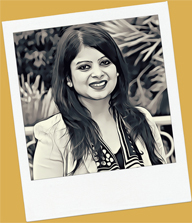 When Bengaluru born Shilpa majored in Hospitality Management, the dynamism of the sector excited her. With a specialization in Operations, she got the opportunity to handle Learning & Development, and discovered her true calling. Shilpa was amazed to see the connect and impact she as an HR professional could have on people and their performance. She chose to be in the HR domain as she realized that being an HR professional shall enable her to make an impact in people's lives. The HR community has the opportunity to help people develop their skills and shape their futures. She looks forward to enable the talent with skills and competencies that will help them be more ready for the dynamic future. As the focus of businesses across sector currently is on identifying and developing future ready talent, she would also like to work towards solving this challenge.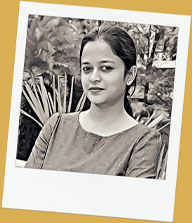 Fascinated by great kings and queens who ran empires spanning thousands of miles, in a just and inclusive manner, Shrusti decided to be in a career that allows her to find and develop more such leaders. She aspires to help leaders and companies become more inclusive. Besides that, the focus for Shrusti will be on learning more about the different elements shaping the current talent landscape and preparing for the trends that might image in the future. For her the biggest priority will be educating herself and her organization about various aspects impacting the world of work and their business. For HR's future growth, transforming the HR workforce into being multi-skilled - Technically, Emotionally and Socially, will be important. HR workforce has to invest in its own upskilling to grow and become capable of handling and assuming leadership positions across the board, including business roles.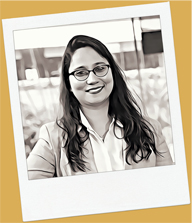 After completing her MBA from XLRI Jamshedpur, Shruti joined Asian Paints, where she had been able to gain a lot of experience, much more than the number of years she has spent in the domain. Being part of the HR team of the company allows her to understand the levers that drive humans to create organizations that are larger than life. By being in this function Shruti can learn what inspires diverse individuals to achieve extraordinary feats and strive for breakthrough disruptions. As the entire world of work deals with the challenges of multiple generations working together, Shruti's focus will be on decoding how HR can be the guardian of culture and create more inclusivity. Further, as many trends such as the emerging gig workforce impacts the workplace, the priority for Shruti will be to decode how companies can retain their soul and anchor everything else around it without limiting diversity of thought and actions.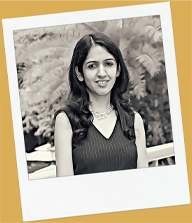 Fundamental questions like, 'What drives people to find meaning in their work?' or 'How do teams form and how do leaders emerge?' drove Soniya to the world of HR. And as the business ecosystem becomes more complex and the ambiguity of people problem increases, working in HR has become more exciting for her. After completing her master's from Tata Institute of Social Sciences she joined Nokia and in one year grew in the company to become the HRD Consultant. Then after two years she left and joined GE as HR Manager. Since 2012 she has taken on many roles within GE's businesses and gained more knowledge of people processes, people behavior and business. The key priority for Soniya is designing structures, systems and cultures that enable 'ambidexterity' or the ability to flexibly switch between ideation and action.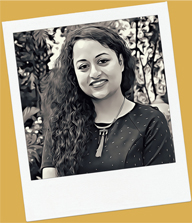 Surma strives to design and drive an optimal ecosystem where people can bring their best selves to work, feel connected with the organization's goals and are able to grow themselves and the organization to new heights of success and well-being. She wants to enable business leaders to not just rely on their immediate teams but view their entire organization as a talent marketplace and strategically create conditions for free flow of talent across teams. Surma believes the openness and flexibility increases retention, reduces cost of hiring externally and allows business leaders to leverage talent as and when required for short term or long term needs.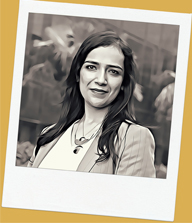 A human capital consultant with over six years of experience in working with clients across manufacturing, services and the government sector, Surbhi has also worked with other leading consulting firms such as Aon Hewitt and Grow Talent Company. Her areas of expertise include Leadership Development, Talent and Performance Management. Passionate about problem solving, teamwork and coaching she firmly believes that self-belief, a supportive ecosystem and her passion for HR have been stepping stones to her success. She believes that HR leaders need to demonstrate higher business acumen, agility and empathy in order to drive the workforce successfully.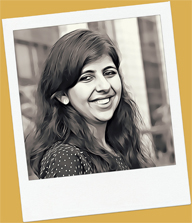 Trichi believes that just like in sport, businesses succeed when the best players play as a winning team. It is the HR function that helps this team perform to the best of its ability – from hiring the best talent, developing them, building the right culture, motivating, rewarding and retaining the right talent. HR professionals add value not only to business but also to the individual themselves by bringing out the best in them. These beliefs when she chose to enter the field of HR five years back, have been strengthened with her experiences as an HR professional. Trichi believes there is a large opportunity to create a more data driven HR function by effectively using the vast amount of data being generated in real-time to get insights about business needs, convert these insights to practical solutions, and measure the impact of these decisions through business relevant metrics.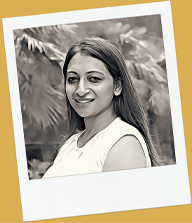 After completing her Masters in Business Administration specializing in Human Resources, Vineeta embarked on her professional journey with Adecco as an Intern, which built the right foundation for me. She was ready for a new challenge and joined HDFC Life, and played an integral role in driving organizational change effectiveness as she led the Employee Engagement function. She was always very passionate about promoting diversity and Inclusiveness (D&I) and turned this passion into action by taking on the role of India D&I Lead in EY in 2014. The immense opportunities the HR field provides to drive competitive advantage through the talent strategy thrilled her then and motivate her still. Vineeta strongly believes that to bring real value add to the organization and its people, HR has to disrupt and leverage advanced technologies (Automation & Robotics) to enhance the overall experience.