Life @ Work
In a world shaped by AI, leaders prioritise the role of people above all
Leena Nair, Harsh Mariwala, Sanjay Menon, Nand Kishore Chaudhary, GV Prasad and Ravi Venkatesan take us through their professional journey and the life lessons they picked up along the way.
In the last 50 years or so, the world of work experienced stability and a rising tide of prosperity. But since the acceleration of trends and tech advancements, it isn't the speed of change that's extraordinary but the nature of change. In the book, The 100-Year Life by Lynda Gratton and Andrew Scott, we come across several revelations including that as humans live longer lives, there is a need to reinvent themselves many times along the way and most importantly, each individual has to be capable of handling many transitions during their lifetime. 
As we ponder over its varied implications on each of our careers, we have to grapple with the bigger tsunami brought forth by the fourth industrial revolution, where we are witnessing technology and life itself beginning to integrate, creating unimaginable possibilities.  Humans are no longer limited by tech or resources but by their own imagination, which is great if you have relevant skills. But with organisations going through convulsive changes, employers have become more transactional in their policies and approach to employees. 
To have a fruitful career and life in this age, employees need to look at each of their jobs as a project with a beginning and an end, where you enjoy the time of working. While the maze of the corporate world has its challenges, try to find your way with an adventure mindset and in between, pause and enjoy the amazing things that happen. In the end, one never stops learning and needs to be more intentional with life and take charge. 
To help you in this journey are some of the most influential leaders of our time, who in the last few years, have been a part of People Matters conferences, where they have extensively spoken about being bold, getting to the point where opportunities catch you and the virtues of upgrading your inner game. As we gear up for People Matters L&D India, where this year, we are exploring the theme, 'Winning From Within: Cultivating Learning Excellence', here are some quotes and advice that can change your perspective about the next decade of work. 
Leena Nair
She is a woman of many firsts - first female, first Asian, youngest-ever CHRO at Unilever, first luxury brand CEO of Indian origin and first from an HR background. Leena Nair has been a trailblazer in all the roles she has held so far and today, she is leading Chanel as the Global CEO. With a firm belief in 'being more human has better business impact', she built Unilever to a purpose-driven, future-fit organisation that soon became employer of choice. Since the very beginning of her journey, she passionately believed that 'knowing one's purpose, knowing what gets one out of bed, knowing what one is passionate about gives them an anchor to be in a world with unprecedented change'. With learning turning to make an essential impact on the world of work, she urges HR leaders to invest in learning as she divulges the value of the inner game.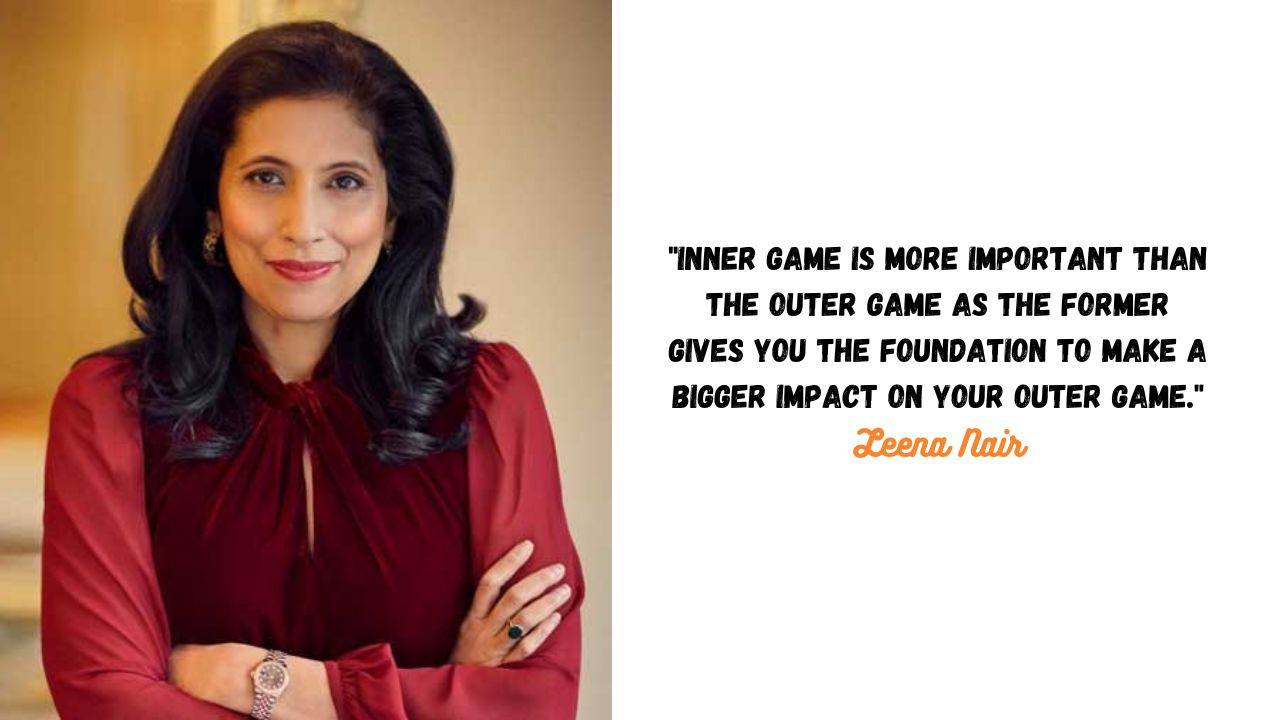 Harsh Mariwala
Marico was a family trading business which was transformed into a consumer goods giant by Harsh Mariwala, founder and chairman. Through his book, Harsh Realities, which chronicles his entrepreneurial journey, Harsh takes us through the ordeal of maintaining a business at a sustainable and profitable growth pace. For him, every organisation that is looking to scale with speed needs to draw the line between perfection, excellence and agility and find that sweet spot, on the basis of the industry it is functioning in. Since he set up the consumer products business from scratch, he has emphasised the importance of HR as a business role and HR leader as the harbinger of business solutions. In his three decades journey, he's always made sure that the HR function at Marico was instrumental in getting top talent, breaking the barriers of innovation, building the culture that many firms were eager to replicate and adding value to business. 
Sanjay Menon
He's been with Publicis Sapient in India for the last two decades and risen in ranks to managing director. For Sanjay Menon, who has been instrumental in growing and transforming the organisation since its inception, he is of the opinion that 'technology makes it possible for each one of us to achieve our dreams. But we have to leverage tech in a way that allows people to truly be in their best configuration that renders them most effective'. After the pandemic, disruption has been a constant in the workplace. From companies dictating where employees would work, in what manner and for how many hours, there has been a shift where employees want to be judged on the impact of their work with the how, why and where becoming their choice. Looking at the raging debates going on around return to office (RTO), he agrees that all of us yearn to practise our craft in a manner that gets us most excited to come to work.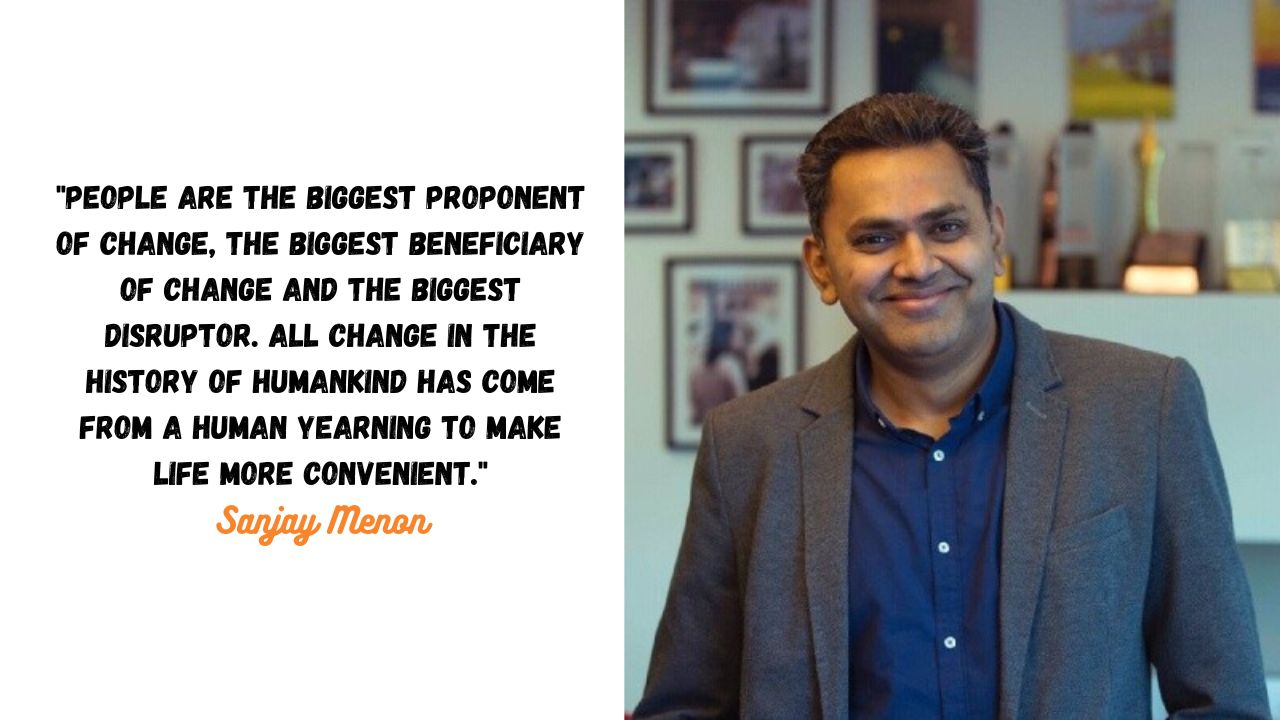 Nand Kishore Chaudhary 
Social entrepreneur, chairman and managing director of Jaipur Rugs, Nand Kishore Chaudhary's journey, which began over 44 years ago, wasn't an easy one. He had to battle prejudices of the society and the harsh realities of business quite early on but his love for the people he worked with culminated into the name bestowed upon him - Gandhi of the carpet industry. Turning his passion into the business that bridged the gap between the rich and the poor, his processes and strategies have always been people-centric even amidst the wave of technology.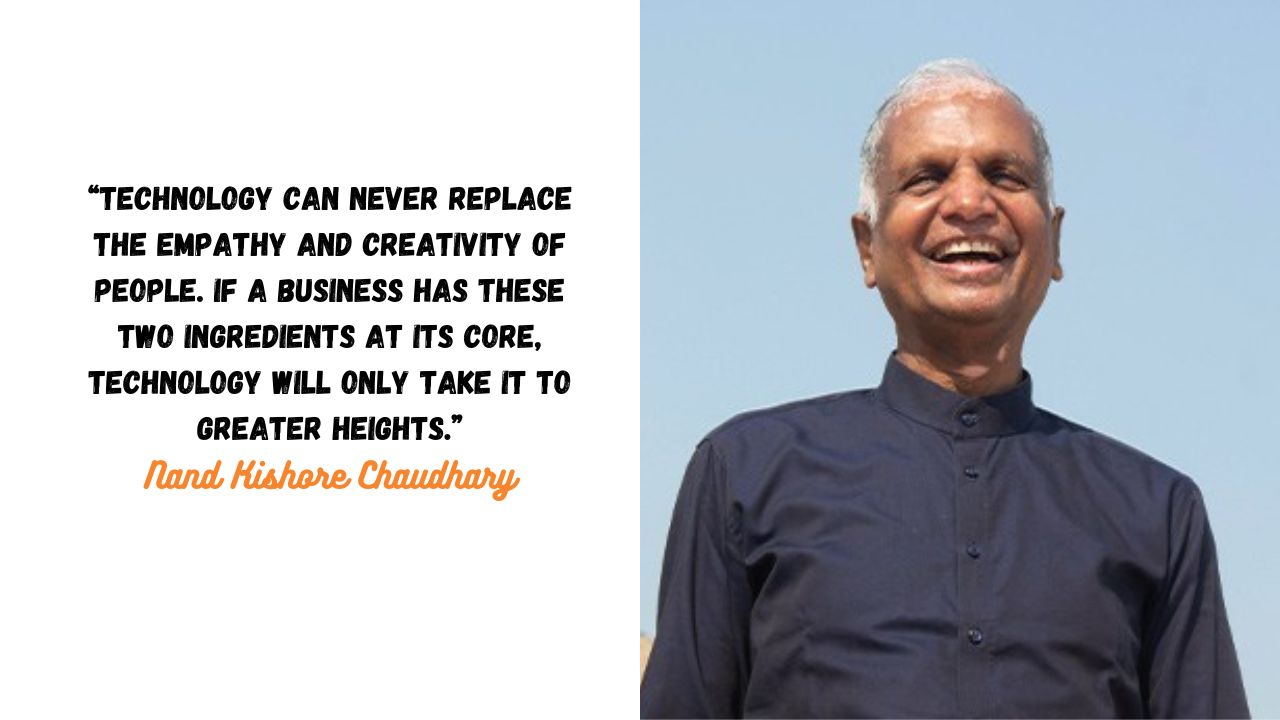 GV Prasad
For the co-chairman and managing director of the pharma multinational, Dr Reddy's, it all began with ambitious goals that soon shifted to audacious strokes. After accomplishing several feats in Dr Reddy's history, which has established its commercial presence in 56 countries, GV Prasad urges leaders to look at the bigger picture, always. A visionary, who is still dazzled by chemistry, he believes in the power of science and technology to innovate and improve overall human health and wellbeing. With the focus on ESG and conscious capitalism, he reiterates the point that each organisation is built for a certain purpose, that meets the unmet need of the society and the world. As businesses navigate to create their baseline for ESG goals, align the short-term goals for long-term success. 
Ravi Venkatesan
Technology and business visionary and former chairman of Microsoft India, Ravi Venkatesan today is the UNICEF special representative for young people and innovation, founder of Social Venture Partners India, board member at Hitachi, founder of GAME (Global Alliance for Mass Entrepreneurship) and chairman of board at Global Energy Alliance for People and Planet, among other things. With extensive experience in over seven sectors including public, private and social, Ravi is of the opinion that your learning doesn't end when you graduate, it actually begins. As we witness layoffs across industries, he explains that 'you could be a star performer with a great company and a good brand today and be left with no job tomorrow.' In his parting note, he leaves us all to ponder over the central question: How much is enough?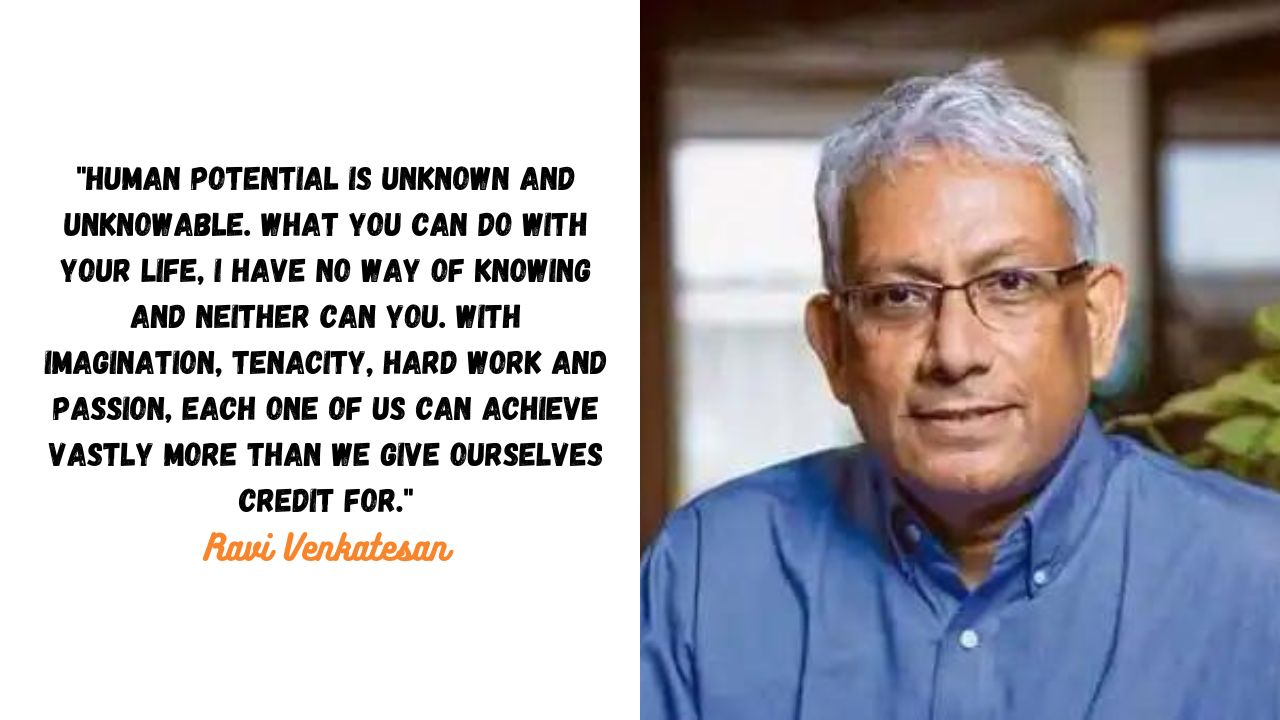 Sometimes, it takes one conversation to change your mind about life itself and with a diverse line-up of leaders at People Matters conferences, you can be rest assured that the learning will never end. So, join us for People Matters L&D India on October 13 at Grand Hyatt, Mumbai.