Recruitment
Know the LinkedIn's top 40 social recruiters
Know the next generation recruiters. Orange Business services, VMware Inc., Cognizant Technology Solutions and Accenture lead the list of top social recruiters.
LinkedIn's top 5 social recruiters:
Manish Gupta, Senior LinkedIn Recruiter – Global , Orange Business Services
Curious, innovative, fun-loving, detail-oriented are few words which Manish relates to. He loves reading blogs on new ways of searching/working/candidate engagement and then shares it with people who are interested to learn.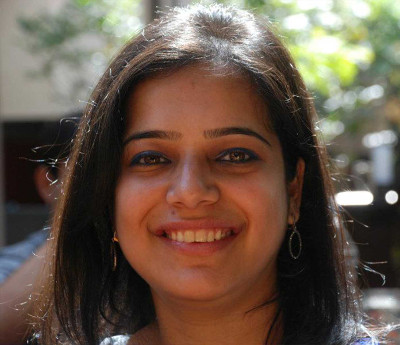 Radhika Chandan, Candidate Development Recruiter , VMware India
A hard working individual who believes in living life king size, Radhika subscribes to the view that before success follows you, you need to chase it. A trained Odishi dancer, she leaves no stone unturned to achieve what is required.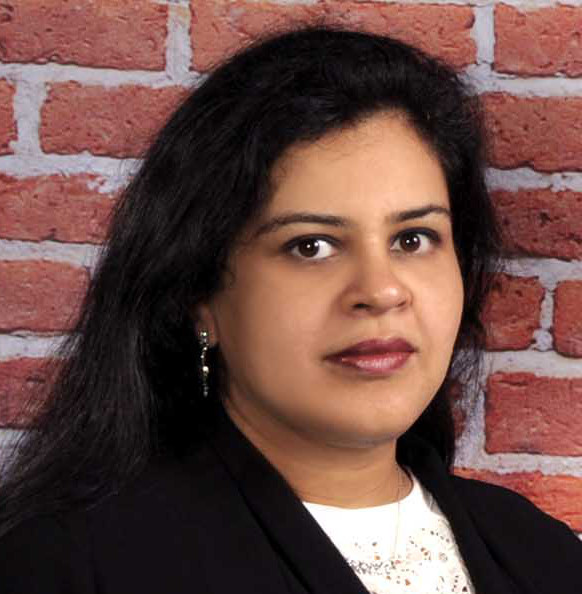 Priyanka Rishi, Talent Research Analyst, Mckinsey & Company, India
Priyanka believes that in today's competitive world, persistence and the ability to think out of the box are keys to success. She enjoys connecting with people and helping them through her job.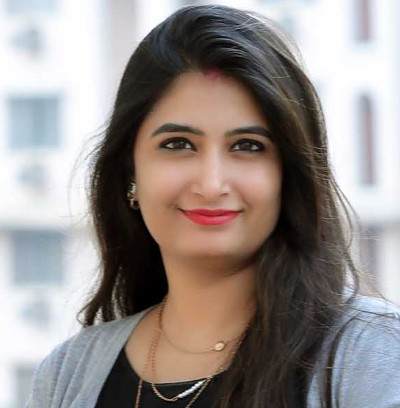 Tripti Pathak Tripathi, Recruiter, Genpact
Tripti is an independent recruiter who has taken care of hiring middle management levels for India, Philippines, US and UK. She loves to read, travel, and meet new people and be constantly challenged. She uses the target sourcing feature on LinkedIn to reach out to the right candidate with the right message at the right time, thus hiring the perfect person for each role.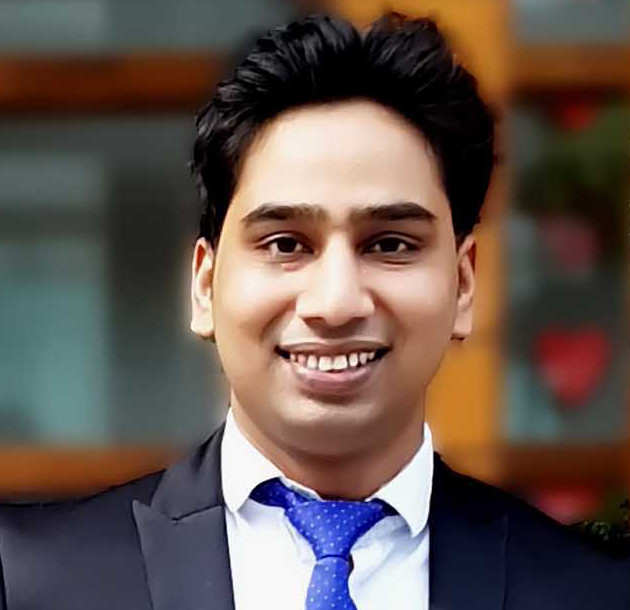 Abhinav Sharma, LinkedIn Recruitment expert – Global, Orange Business Services
This LinkedIn Recruitment expert at Orange Business Services strives to recruit creatively, by writing eye-catchy In-Mails and motivating candidates for the right career match.

LinkedIn's top recruiters (in alphabetical order):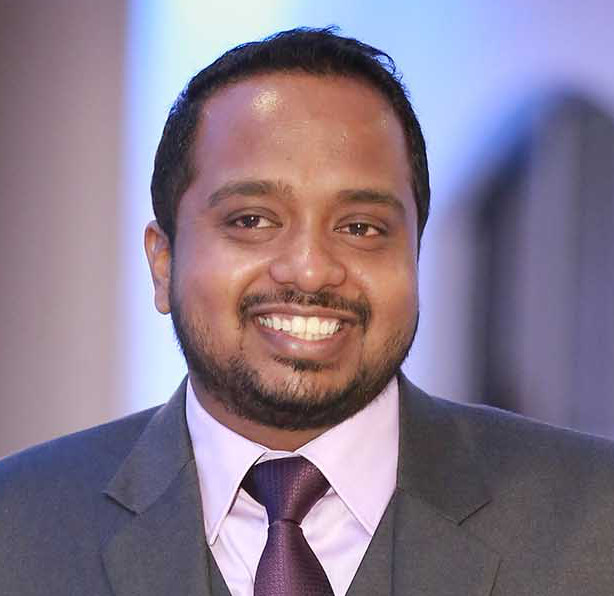 Anil Kumar, Leadership Recruiter, Adobe Systems
For Anil, seeing a smile on his candidate's face makes his day. He believes recruiters can change people's lives. His most challenging deed was looking for a Head (VP) for Adobe Research Labs and after multiple discussions and interviews he finally scored a win in the form of Anandan P.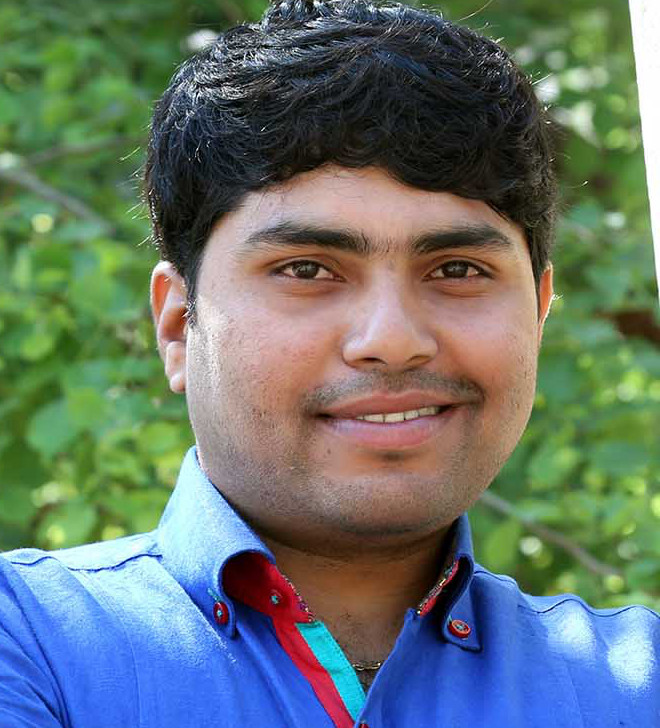 Avinash Tekulapally, Novartis Healthcare Pvt Ltd, India
An engineer with a MBA in HR, Avinash started his career as an entrepreneur, later moving to a start-up staffing agency followed by shift to HR Footprints. He keeps abreast on the latest hiring trends and techniques in the market and constantly looks for opportunities to apply them real time.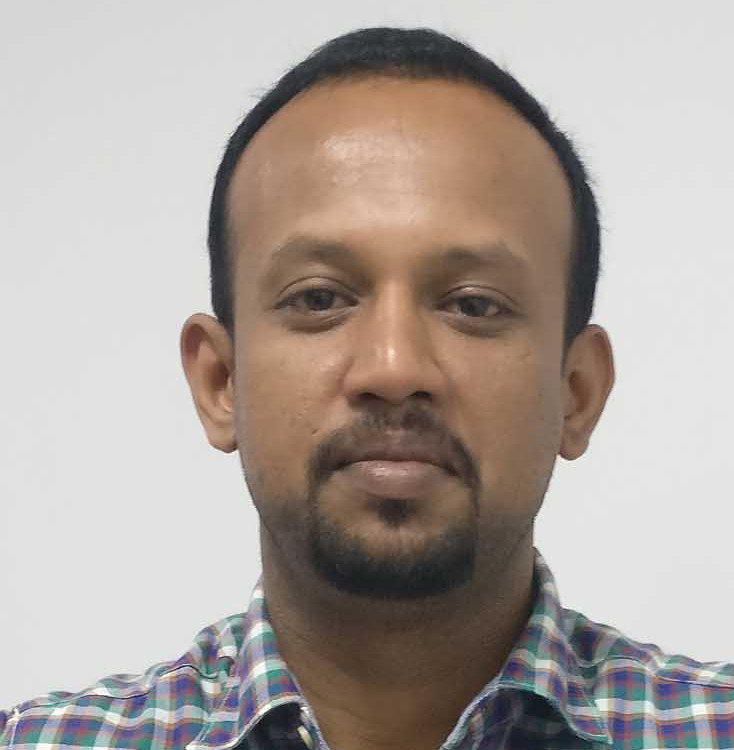 Dhanasekaran Ramasamy, Executive HR, Cognizant Technology Solutions, India
A recruiter passionate about finding people the job they deserve, Dhanasekaran considers recruiting a part of his life. For him, hiring candidates with niche skills is always interesting and thrilling.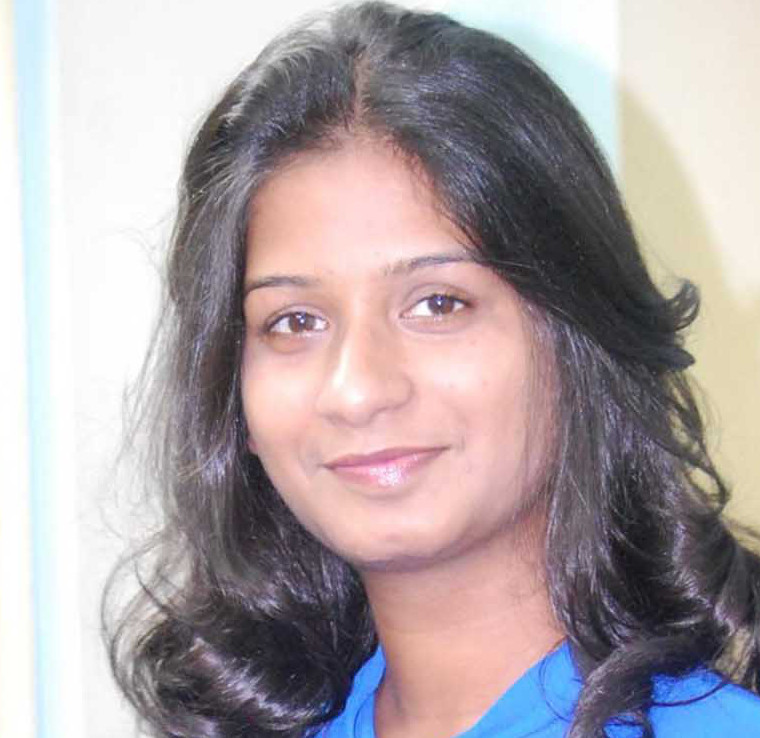 Dimple Pande, Recruiter, Amazon, India
She feels recruiting has a deep impact on organisational goals and there is a lot of competition to attract top talent. This makes recruiting an extremely fast-paced and exciting function for her to be a part of. In her free time, she will be relaxing with her pets and family.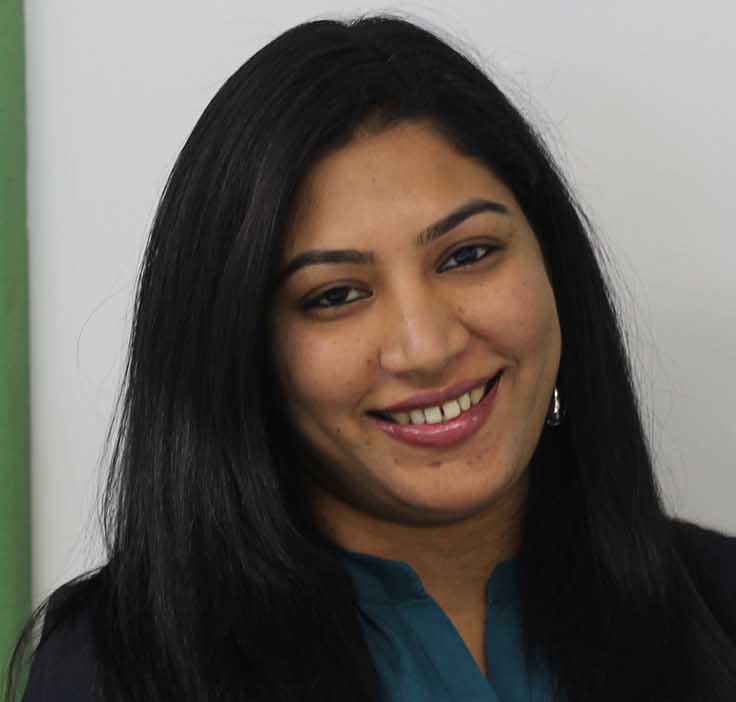 Divya Aniyan, HR Associate, Infosys Ltd, India
A result oriented individual who spends her free time working on her LinkedIn profile, reading articles and blogs, and building her network. To her, there is nothing more engaging than connecting smart people to new challenges every day.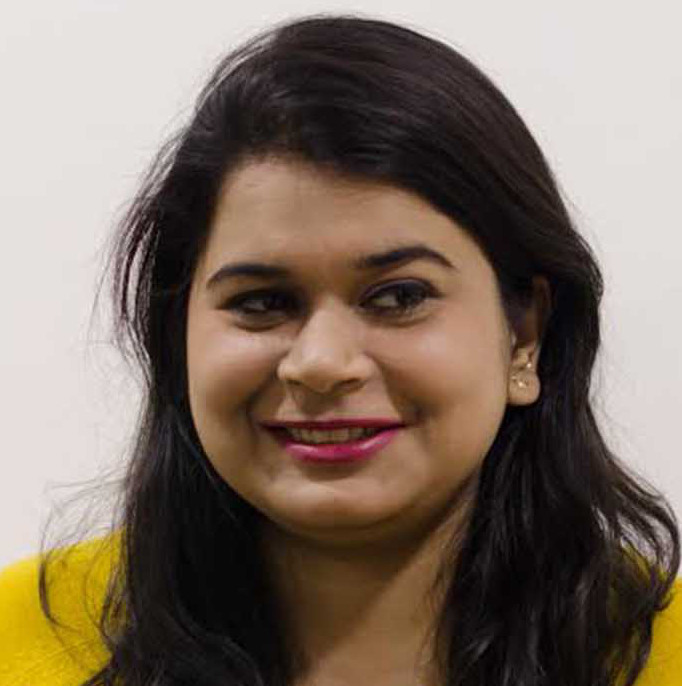 Ekta Sachdeva, Social Media Sourcing Specialist, Capgemini, India
Ekta is a Certified LinkedIn Recruiter with 5 Years of experience in attracting the coveted "Purple Squirrel". She subscribes to the philosophy of "Progress is not achieved by luck or accident, but by working on yourself daily", and believes that new skills, varied competency and ever-changing concoction of innumerable aspects make her work different.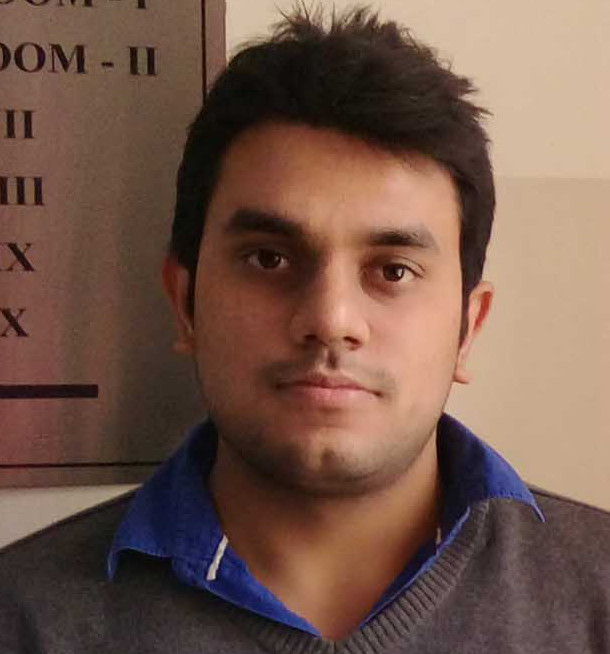 Hritik Saxena, LinkedIn Hiring Specialist, HCL Technologies, India
A recruiter who has a knack for writing and enjoys reading about technology, Hritik loves interacting with new people and never stops learning to equip himself with the latest skills in recruitment.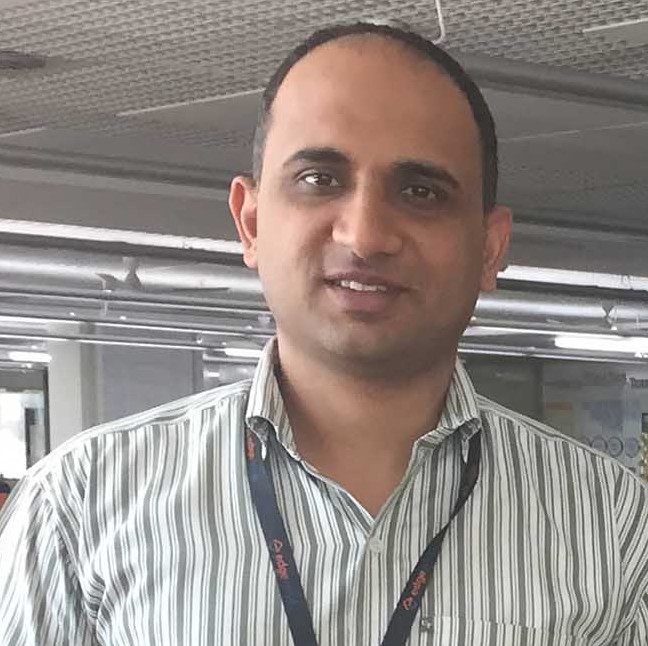 Jean Thomas, Geo Lead – Talent Acquisition EdgeVerve Systems Ltd, India
A Talent Acquisition professional with over 11 years of experience in recruitment and resource deployment, Jean is an avid music lover and is very passionate about playing the guitar. Jean loves travelling and does so at every possible opportunity to unwind and revitalise.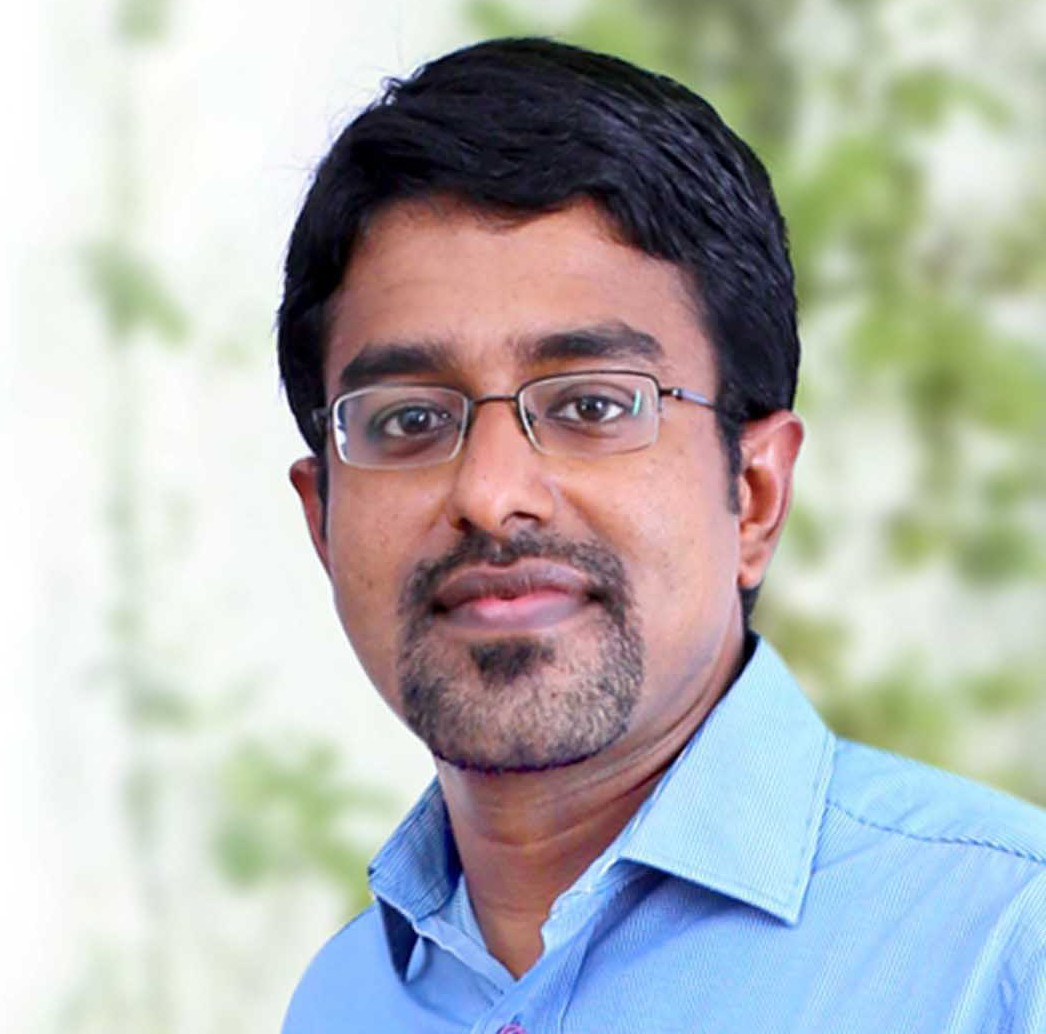 Jomy Joy, Manager – Recruitment, IBM, India
A proud IBMer, who enjoys being involved in doing meaningful work and making positive contributions to the business and the candidate's career. What gives him great joy is closing the circle of business demands and candidate expectations with finesse.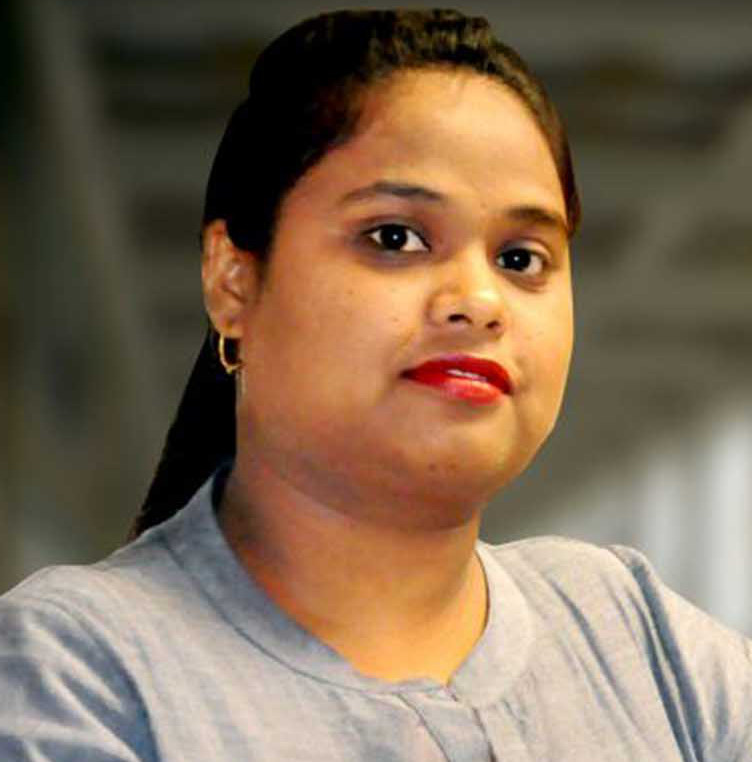 Jyoti Kumari, Assistant Manager – Talent Acquisition, Deloitte Support Services, India
With over 8 years of experience in recruiting, Jyoti enjoys building a network to increase employment opportunities and helping people secure their dream jobs. To her, the most important part of her job is finding her customers the perfect candidate to fill that one role.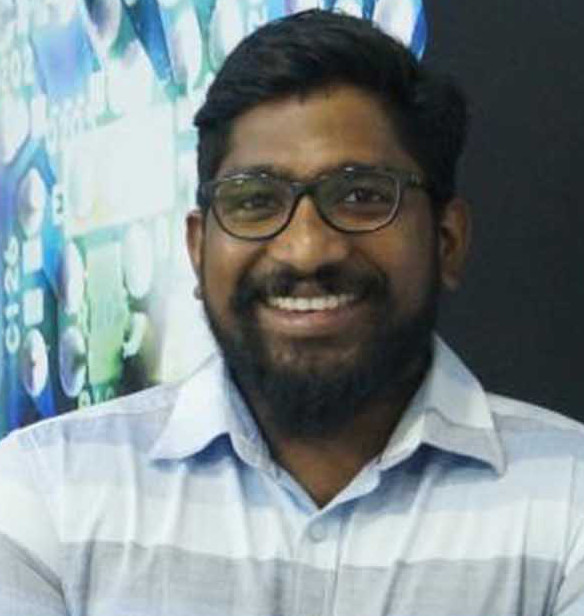 Kathir Balakrishnan, Lead - Talent Acquisition, Texas Instruments, India
A health and fitness enthusiast, Kathir is a firm believer in building a relationship with candidates. When he is not busy recruiting, he works closely with business group leaders and networking internally to understand their requirements and challenges proactively. This allows him to plan ahead so that when the need arises they would have a suitable pipeline ready.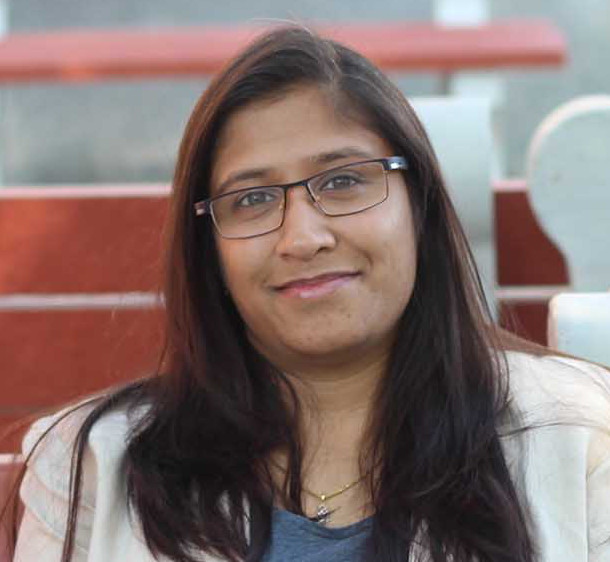 Megha Khandelwal, Lead – HR, Infosys Ltd., India
One who loves exploring new places and meeting new people, Megha believes that social networking is the future of recruitment and enjoys exploring new aspects of digital marketing. In her free time, she likes meditating as it helps her calm her mind and stay focused.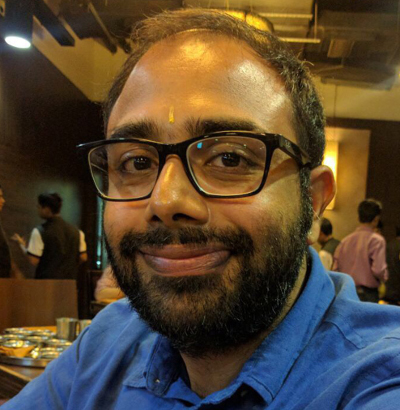 Nagaraj Seshadri, Sr. Recruiter, Myntra, India
An inquisitive individual who never stops learning to improve himself, Nagaraj once helped Amazon secure a "Head of Real Estate" placement for its India office by identifying a pipeline and performing intense talent mapping across many sectors.

Praveen Bhandari, LinkedIn Recruitment Specialist, Orange Business Services, India
A state-level Table Tennis champion, Praveen spends most of his free time reading books. He is a creative thinker, luminary, problem solver and decision maker who balances needs of employees, hiring managers with the organisation's mandate.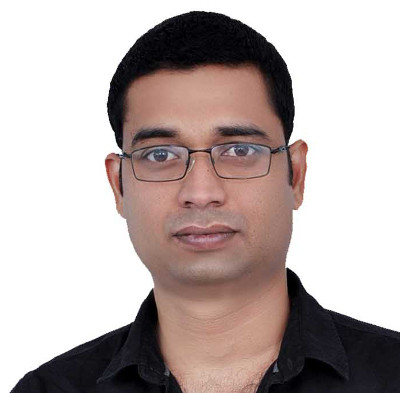 Praveen Kothapalli, Technical Recruiter, Hortonworks, India
A passionate sourcer with expertise in passive recruiting & internet research, Praveen works on core technology and functional roles. Praveen enjoys participating in contests and discovering new methods in sourcing, researching on new tools for simplifying sourcing, working on high impact niche roles and engaging passive talent.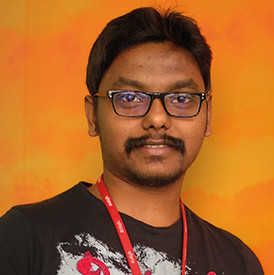 Prabhav Mitra, Talent Acquisition Partner, Avaya
With around 5+ years of experience, Prabhav has a good understanding of the recruitment lifecycle, with an ability to spot the right talent for the right job.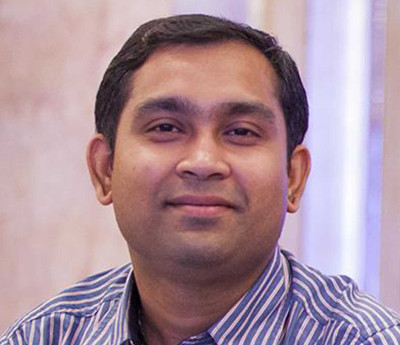 Raj Paul, Sr. Recruiter, Amazon, India
A recruiting professional with well over 9 years of sourcing expertise, Raj has experience in fulfilling talent requirements for Global companies across multiple geographies and industries, and enjoys research and tweaking industry recognized sourcing methodologies for best results.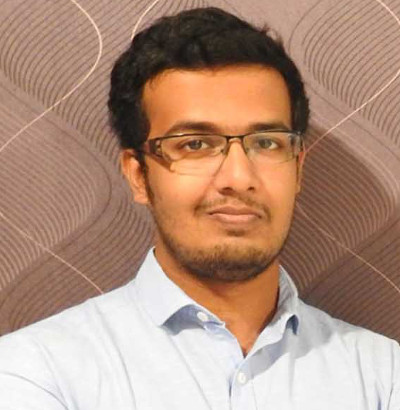 Rajiv Ryan, Talent Acquisition, Capgemini, India
A charismatic recruiter interested in music, sports and comedy. He cherishes the "Thank You" emails sent by the candidate after they take up jobs.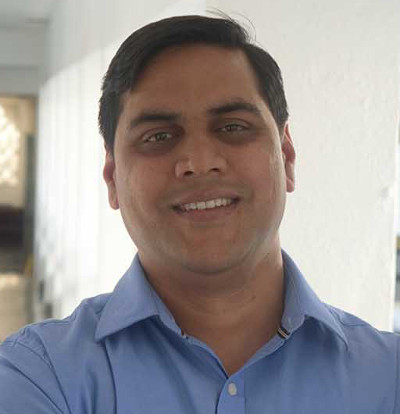 Ravindra Singh, Global Talent Acquisition, Tata Communications, India
A result oriented recruiter and HR professional with global experience in Talent Acquisition for industries like Telecom, IT/ITES and BFSI, Ravindra is passionate about his work. A big travel freak, Ravindra is very positive, self-motivated, a huge team player.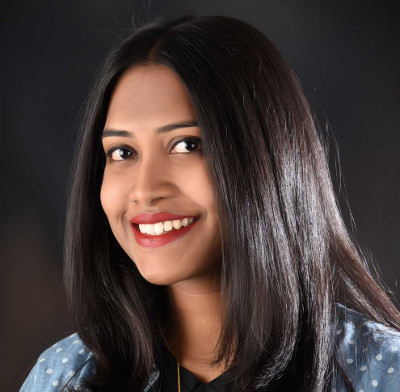 Reena Williams, Sr. Candidate Development Recruiter, VMware, India
An active social media user and up-to-date digital native, Reena's goal is to cement good relationships with stakeholders through all platforms, including Twitter and LinkedIn.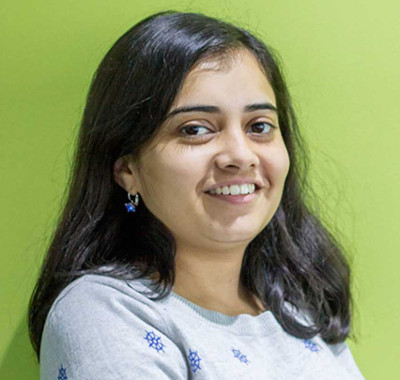 Sandhya Gulur Shivaram, Technical Sourcer, Nutanix, India
Having sourced and recruited talent for many Fortune 500 companies in India and the United States, Sandhya's strategy for success is simple: understanding what hiring managers and candidates really want and utilising extended network and intelligent search mechanisms on LinkedIn.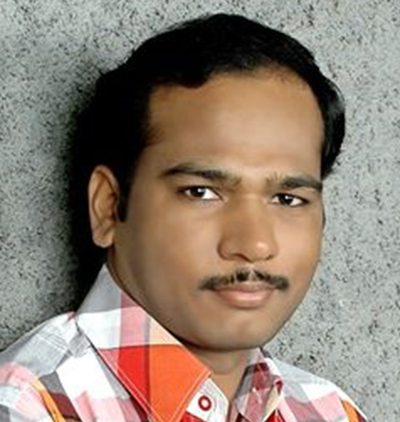 Sathish Chandra, Recruiter, Cognizant Technology Solutions
Sathish uses LinkedIn on a daily basis and says it is his tool of choice when it comes to reaching the top candidates in the market. He takes advantage of the online training that is offered by LinkedIn and feels that that has helped him with the latest search strategies.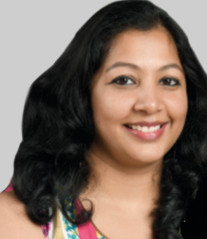 Sheedhal Binu, Accenture, India
Armed with a passion and dedication for connecting with people, Sheedhal has vast experience in recruitment. She is interested in arts and crafts, and believes in keeping connections with the network and taking up the challenges.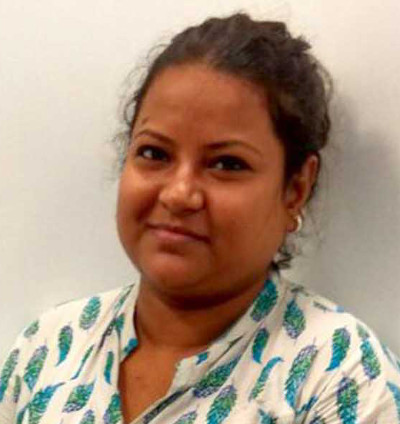 Smita Paul, Sourcing Specialist, PayPal India Pvt Ltd, India
A Talent Acquisition professional with over 10 years of experience in the IT recruitment industry, Smita has been part of the PayPal TA team for the last 5 years. In her free time, she enjoys reading. At work, Smita enjoys the hunt of finding the right talent for a role.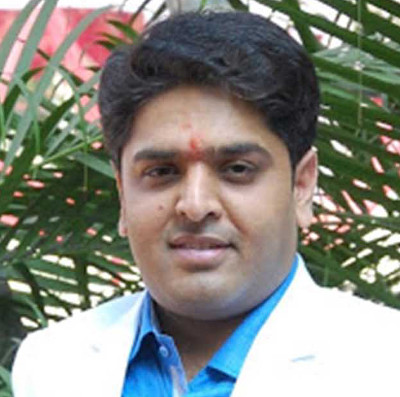 Snehal Pawar, Lead Candidate Development Recruiter, VMware, India
Aside from his work, he has a passion for cooking and cannot stay away from the kitchen even for a day. The thing he enjoys the most about his job is being able to interact with different people all the time.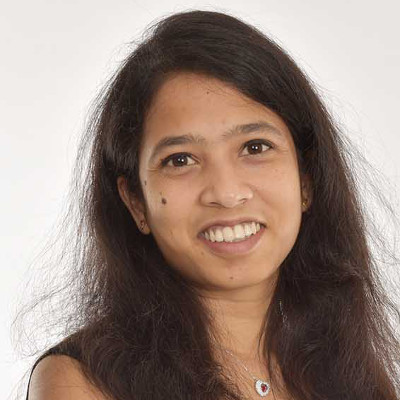 SriLakshmi Ganta, Lead Recruitment Consultant, APAR Technologies, (Client : Google), India
A researcher by passion, rationalist by personality, recruiter by profession, Sri is a continuous learner who is always in pursuit of great talent. In her free time, she enjoys reading fictional stories, watching movies and cooking.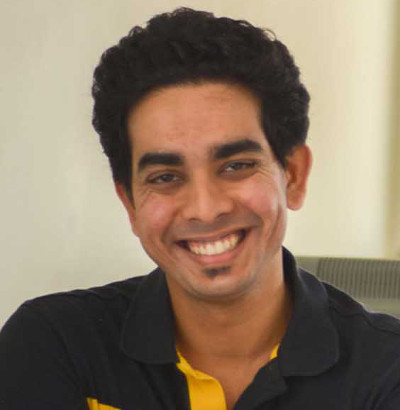 Sriram Raghuveer, Senior Analyst – Leadership Hiring, Accenture, India
Sriram enjoys connecting with new friends and developing his personal and professional network. He gets the most enjoyment from helping his company find the best talent out there, and supporting candidates and new employees.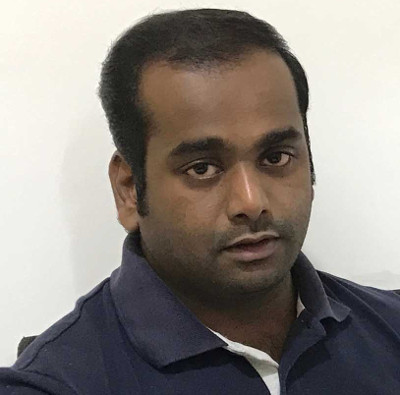 Subramani Nagaram, Executive Recruiter, Cognizant Technology Solutions, India
Based out of Bangalore with around 7 years of experience in recruitment, Subramani is interested in exploring IT market trends and enjoys reading in his free time. He likes exploring new trends in technology, connecting with professionals and bridging talent with opportunities.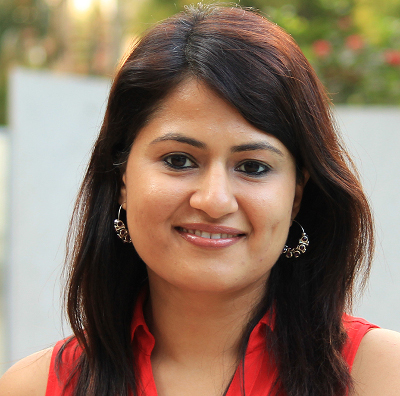 Swati Khanna, Talent Partner, Accel Partners, India
An individual who loves to travel, read, cook, hit the gym, socialise, paint and watch Netflix, Swati enjoys understanding businesses and lives with a constant urge to learn. To her, the key to recruiting effectively is to first identify the needs of the business.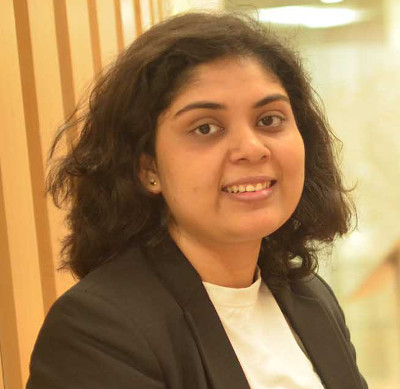 Swati Singh, Sr. Talent Specialist, Intuit, India
An all-rounder, Swati is a passionate and genuine individual. Her achievements in life include having a circle of truly commendable friends and family, a reputation of credibility and strong ethical behavior and the desire to learn and keep learning.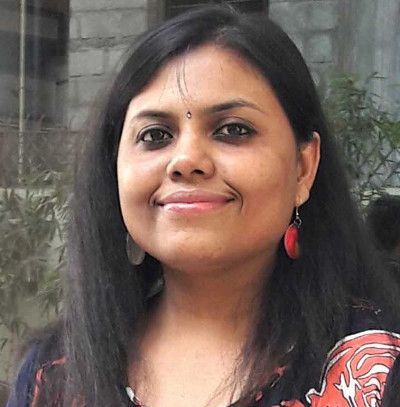 Thushara Chandran S, Social Media Recruiter, Accenture, India
Thushara loves connecting with people and creating positive impact on people's lives. At work, she constantly drives best recruitment practices to implement effective sourcing and recruiting strategies.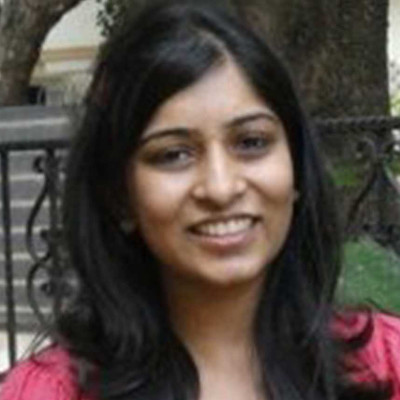 Vaidehi Guduguntla, Recruiter, Uber, India
A recruiter with an interest in painting and adventure sports, Vaidehi has a great sense of humor. Throughout her career, sourcing for General Manager at Uber Chennai was amongst the toughest tasks.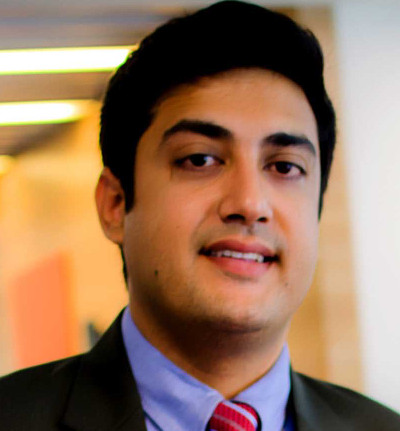 Varun Kocher, LinkedIn Recruiter, Orange Business Services, India
With over 6 years of solid experience working with different MNCs and consulting firms (For APJ, MENA and US markets), Varun connects with any good talent available, and builds relationships with jobseekers for prospective openings.

Vinita Ferrao, Head, India - Talent Acquisition, Mondelez, India
A leader who leads by example and is not afraid to take on challenges, Vinita inspires her team to innovate and go the extra mile.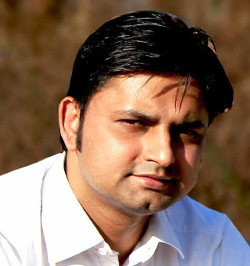 Vivek Dixit, Assistant Manager, Deloitte Support Services, India
Vivek appreciates how the nature of his work provides him with the opportunity to meet new people and build relationships. In his free time, Vivek helps his wife in the kitchen and talks to his three-year-old daughter to relieve stress.

Click here to read more on the list and the process.