Recruitment
Rage Applying: The latest workplace trend gaining momentum after Quiet Quitting
Many feel that rage applying is just an extension of quiet quitting, where employees do the minimum requirements of one's job and put in no more time, effort, or enthusiasm than absolutely necessary.
Every now and then the world of work is introduced to a new trend. While Moonlighting and Quiet Quitting remained the matter of the moment in 2022, this year a new concept is gaining momentum called Rage Applying. 
What is Rage Applying? 
It's known that post the pandemic world of work witnessed some of the biggest disruptions. Due to economic paralysis, where on one side companies have been laying off their workforce, employees on the other hand are also quitting jobs due to low pay, higher inflation, and higher interest rates.
These developments gave birth to a new concept - Rage Applying. Under this latest trend, employees who seem to be unsatisfied with the work that they are doing are applying for multiple jobs. 
Evolution of the term Rage Applying
In the digital age most trends and concepts are the gift of social media and Rage Applying is no different. If several media reports are to be believed, this latest workplace trend was popularised by a Canadian millennial Redweez. She took to social media platform TikTok and shared a video on the subject matter that garnered nearly two million views.
In the clip, she talked about how she got mad at work and started applying for countless jobs. The process resulted in a job offer that gave her a $25,000 raise. The TikToker captioned her video as "Keep rage-applying when you're mad."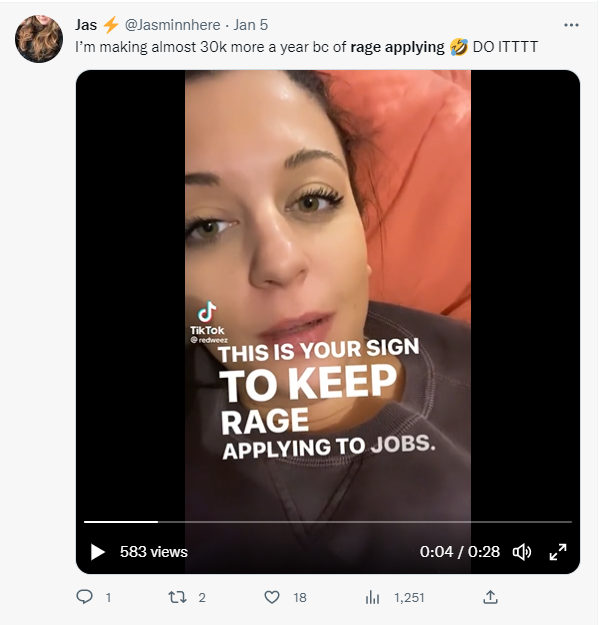 How did the Internet react? 
Some netizens have started meme fest on Twitter, others are sharing their reasons behind rage applying. One Twitter user said "Rage applying is the new quiet quitting. It's when you apply for a job that will pay you more (sic)." 

The other one twitted, "Everyone who applies for a new job if they already have one is #rageapplying because of whatever raged them. Bad boss, Nepotism, Favoritism, Low pay, Discrimination... Don't blame quitters (sic)!"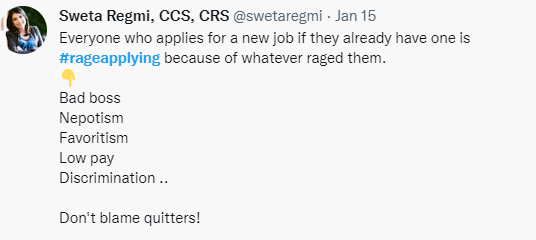 Take a look at some more posts: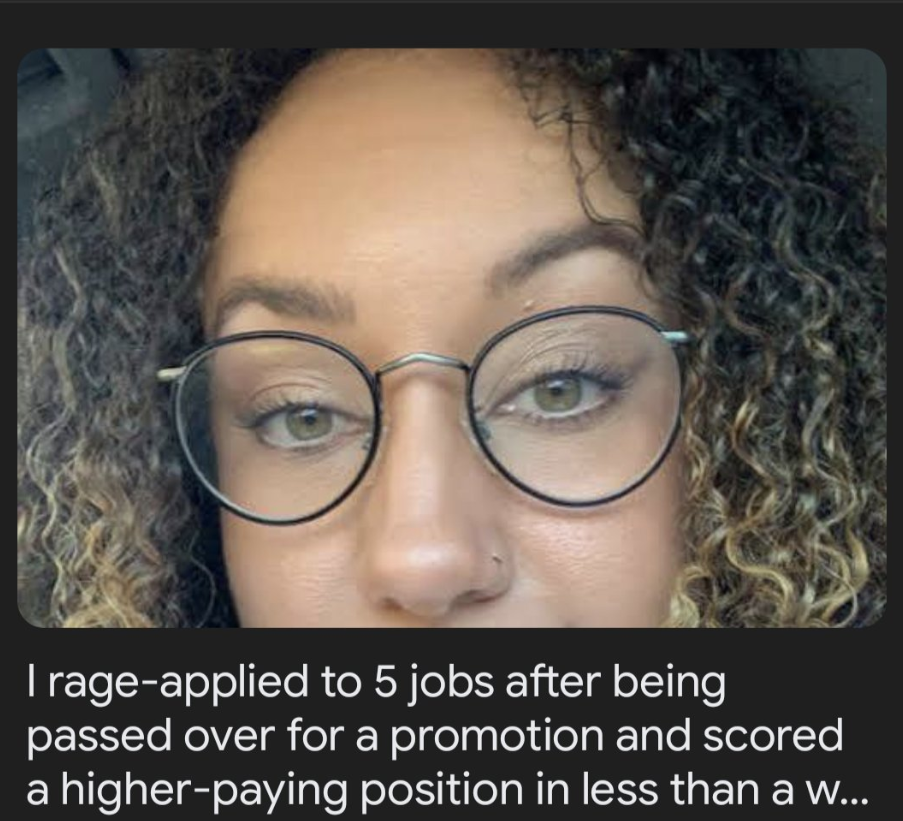 A report by Fortune that was published in April 2022 suggested that a total of 52 per cent of respondents said that they are actively looking for another job.