Recruitment
Marketplace concept in recruitment is a game changer: hiringplug's Vikramjit Singh Sahaye
hiringplug has innovated and introduced RaaS – Recruitment as a Service Marketplace of specialist recruitment agencies, shares Vikramjit Singh Sahaye, Founder & CEO of hiringplug.com.
'Why shouldn't Recruiting be fun?' is the vision behind hiringplug, one of the pioneering innovators in the recruitment space. While most hiring platforms open up doors to their exclusive pool of candidates, what sets hiringplug apart from others is their determination to bring employers not simply to an expanded candidate pool, but an expanded recruiter pool that is brimming with high-impact talent ready to take their business to the next level. 
To get more insights on how hiringplug is capitalising on the dominant recruitment trends and offering future-ready solutions in the face of continued talent crunch, People Matters caught up with Vikramjit Singh Sahaye, Founder & CEO of hiringplug™ and a serial HR Tech entrepreneur, who shared his deep expertise on the world of hiring and how they are pushing the frontiers of recruitment technologies. Here are some excerpts. 
As we re-imagine the world of recruitment and explore new opportunities, hiringplug has introduced an innovative solution called Raas (Recruitment as a Service Marketplace). Could you share with us the vision behind this offering and how it is designed to benefit employers?
Recruiting is a noble profession of providing livelihoods. Yet, it is very stressful for HR and hiring managers to bust timelines and go through an enormous task of sieving through applications. To make this a technology-enabled, pleasant experience, hiringplug introduced RaaS – Recruitment as a Service Marketplace of specialist recruitment agencies. Synonymous with SaaS, it is designed to become a single-point extension of an HR Manager that efficiently organises the 3rd party recruitment ecosystem. For every job posted on hiringplug, highly relevant profiles are made available to the HR Manager, who has been carefully pre-vetted by specialist recruiters to help acquire top talent, significantly reducing the time to hire. In addition, the solution dips into the passive talent pool through our network of headhunters and has given an overall 'Time to fill' to 13 days last year, as against 36 days.

The hybrid work model offers businesses the chance to discover talent from around the world today. However, given that multiple recruitment agencies specialise in top-tier talent, how does hiringplug strengthen the connection between employers and recruitment agencies? 
Recruitment agencies add a lot of value to employers in the recruitment cycle. Apart from bandwidth constraints in managing multiple vendors, other challenges are about the alignment of empanelled agencies to the employers' pace of hiring and their expertise to hire for dynamic skill sets. Hiringplug consolidates and systematically allocates jobs to an array of qualified recruitment agencies, which includes Gig recruiters, boutique agencies, independent recruiters and executive search firms. This way, agencies don't have to worry about new client acquisition, onboarding, stakeholder management or even fee collection for their placements. Instead, they simply use their core strength to engage on a job mandate and provide screened candidates. On the other hand, employers save time by bypassing irrelevant profiles and dealing with only one entity for all their hiring needs while completely controlling the process. They can also influence the process by adding incentives, communicating with agencies and constantly staying abreast with hiring insights in real-time. 
"The Aggregation model of hiringplug casted it's magic to support Anarock's ramp-up plans of adding 600 lateral team members last year, which would not have been possible merely through traditional forms of hiring", said Sukhdeep Aurora, Chief People Officer at Anarock Property consultants. 
Another one of our partners, Juhi Mishra, Head of HR at Tata Metaliks Ltd. who we had first met at TechHR has been a long time partner and applauds our technology that streamlines the management of recruitment agencies and also brings on board a host of specialists to fulfill their niche & diversity hiring mandates. 
Hiring today has to be at speed, especially in the face of rapid digital and skill transformation. Boasting an efficient timeline of 13 days from introducing the candidate to getting the final offer letter, how does hiringplug make recruiting future-ready?
'Agility' is a necessary attribute to being future-ready. At hiringplug, we believe in 'speed of execution' and constantly working with our agency partners to apprise them of new requirements through joint educational sessions. Our product backend includes an Artificial Intelligence-based taxonomy library which is constantly upgrading itself to better match jobs to candidate CVs which may not otherwise be optimally written. Skillsets demand is seeing a rapid transformation, and hiringplug is riding the tide with constant upgrades at AI and Human levels. 
Apurva Pundir, Chief - People Operations at KPMG India who is another esteemed client, believes that the model of hiringplug™ marketplace has worked wonders since it is centered around discovering skill-sets and not just people. hiringplug™ has an innate capability to grow itself and the organizations simultaneously, helping ease HR bandwidth while delivering great results. He especially praises the user-friendly platform, thats backed by efficient relationship management aiding recruitment across multiple functions & levels for a diverse conglomerate like KPMG.
"hiringplug has played a pivotal role in building an IT Shared services department, despite the War for Talent faced in the IT Sector", as per Kaushik Chakraborty, Head of Human Resources at Savills India.
As we zoom out, what is that #1 recruitment trend that will define the growth and expansion of hiringplug? As we zoom in, what artificial barriers to recruiting highly skilled talent today that Raas will help employers overcome today?
The Marketplace concept in recruiting is a game changer! hiringplug is democratising the recruitment ecosystem through our RaaS Marketplace and empowering boutique firms to discover & engage with skilled jobs in their areas of expertise. Therefore, the number one trend that will define our growth plans is using cutting-edge technology to organise the 3rd party ecosystem for employers globally. 
Our platform is already cutting down administrative 'barriers to entry' like recruitment vendor identification, qualification, contracts & onboarding such that all stakeholders can focus on their core strengths. In addition, the platform allows remote hiring, 24x7 access and a high level of system security & reliability, which enhances reach & adoption. Creating a good user experience is another critical area which aids recruitment efficiency, and we continue to keep our ears to the ground for product refinement.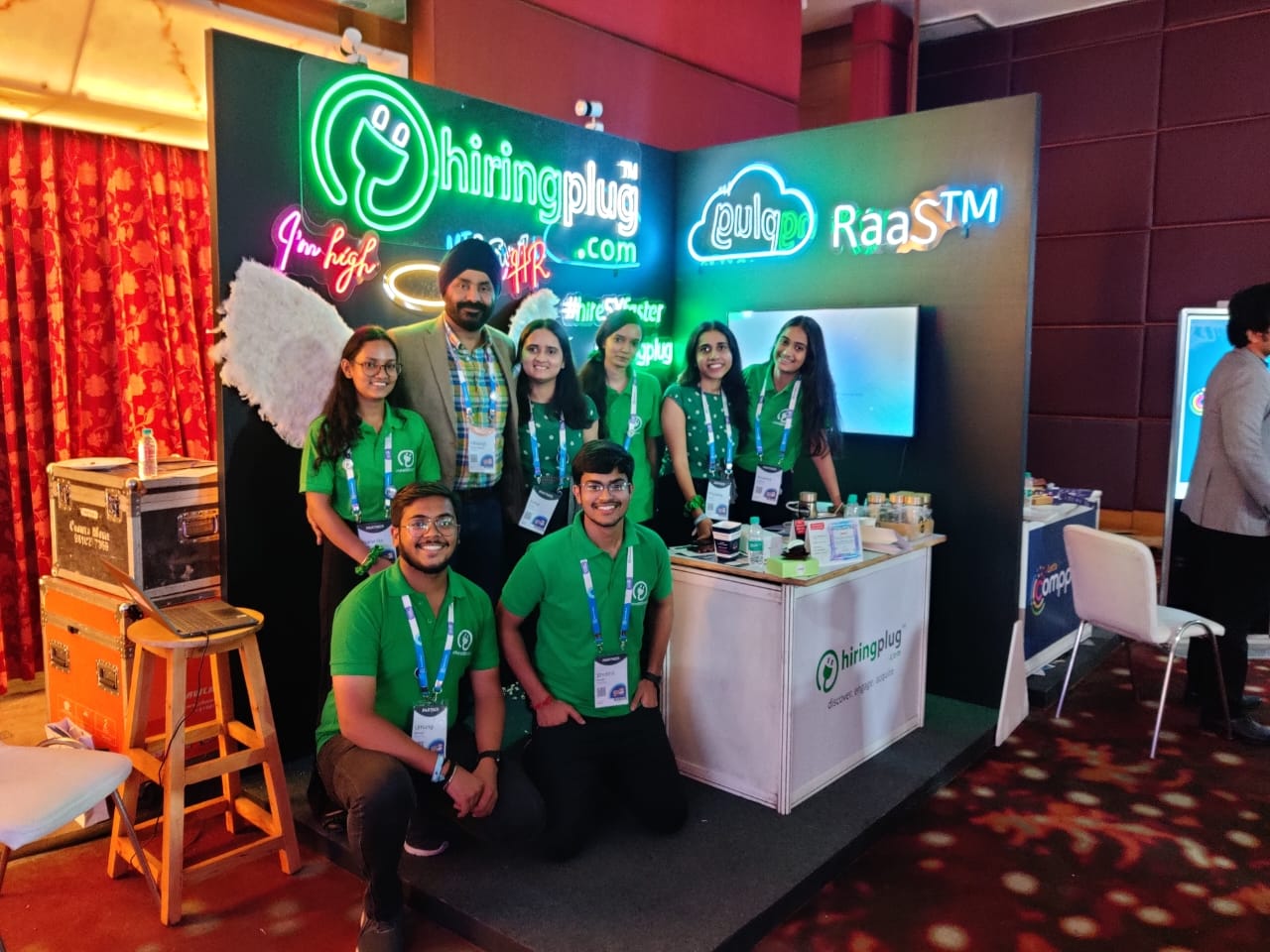 Being an expert in the field of recruitment, what is your advice to the HR community on one thing they need to start doing in their hunt for top-class talent? How can they skillfully leverage AI and recruitment solutions to approach the talent landscape with fresh eyes?
Artificial Intelligence will continue to influence lives greatly, including Talent acquisition. While it's important to adopt, we must also realize that AI isn't perfect, and the Human element must never be undermined. Critical thinking, empathy, Gut feeling, and analysis of stories & anecdotes are some hiring skills that cannot be automated. Another fresh perspective I recommend is being open to imperfections in candidate profiles, such as Career & academic gaps, unsuccessful entrepreneurial stints, and accepting diversity in its true sense. An ATS may filter out such profiles even before they reach hiring managers, but it's the small stories of resilience in adversity that define the character of great talent.