Skilling
Learn from the best in business at Perspectives 2020
Perspectives 2020 has an amazing line-up of speakers who will lay down in-depth knowledge on everything from the power of workplace positivity to cultivating the right mindset for growth.
Uncertainty looms around the world of work. And the COVID-19 outbreak presents leaders with newer business and talent challenges. Leaders have to relook at each and every decision. They need to upskill and reskill to better manage this time of crisis and be more prepared for the future, which is most uncertain than ever. 
This is where Perspectives 2020 fits the bill. The free global digital learning experience will enable organizations to make sure their teams continue their learning journey from industry stalwarts and leading experts in a power-packed agenda that will ensure that they are prepared for the skills required for wherever the future takes them. A combination of best-selling authors, thinkers and leaders in their field will be laying down in-depth knowledge on everything from the power of workplace positivity to cultivating the right mindset for growth at Perspectives 2020, the virtual learning experience. 
Here's a quick look at some of the leading voices at Perspectives 2020:
Josh Bersin, Industry Analyst and Thought Leader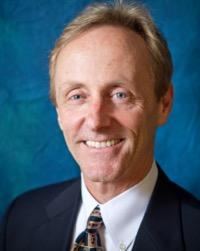 "Good leaders have followers, they lead through influence and growth, not position and authority."
Josh Bersin needs no introduction. An analyst, author, educator, and thought leader, Josh focuses on the global talent market and the challenges and trends impacting business workforces around the world. An expert in the space of world of work, HR and leadership practices, and the broad talent technology market. In fact, he is often cited as one of the leading HR and workplace industry analysts in the world.
Founder of Bersin, Deloitte Consulting, LLP Josh is also the author of two books, The Blended Learning Handbook and The Training Measurement Book, along with dozens of studies on corporate HR, learning, and talent technologies. Speaking on skilling Josh once said, "We're all reskilling ourselves all the time. It's just the nature of business." Josh, who is revered in the industry as a HR and workplace thought leader is geared to share his knowledge with you all in Perspectives 2020. 
Nora Manaf,  Group Chief Human Capital Officer and member of the Group EXCO of Maybank
"CHROs are becoming culture carriers and change agents. They appreciate technology and analytics and are also external facing."
Besides leading the people function at Maybank, Nora Manaf is actively engaged in Malaysia's Financial Institutions, Employers' and Education circles via the leadership roles she holds. She is also a member of the Group EXCO of Maybank, chairs several national-level committees and holds several Board memberships. In 2018, Nora was appointed to the Malaysian Human Resource Minister's Advisory Group and was also recognized as a Global Top 50 Human Resource Professional and was appointed into Talent Compact 4.0, an Industry Talent Advisory Panel of Talent Corporation Malaysia Berhad. She is the Executive Sponsor for Maybank's Women Mentor Women Council as well as a Mentor for the ICAEW-TalentCorp Women in Leadership Programme. Nora provides strategic leadership in all aspects of futuristic workforce, workplace and performance futuristic as well as develop a strong talent strategy, pool, and pipeline with high adaptability to drive sustainable performance. 
Nora will share her in-depth knowledge of creating futuristic strategies at Perspectives 2020. 
 Neelam Dhawan, Head of India Advisory Board at IBM
"Create processes driven by experience and not experience driven by the process."
Currently the Head of India Advisory Board at IBM, Neelam is also a Board member at Royal Philips, Netherlands, ICICI Bank Limited India and Yatra Online Inc. With an experience of over thirty-eight years in the information technology industry, she also advises and mentors various organizations on business transformation. Neelam has worked with companies like HCL, IBM, Microsoft and Hewlett Packard. She has been Managing Director and leader of the Country businesses for 11 years for Microsoft and later Hewlett Packard in India. Neelam has contributed in shaping the IT industry in India. At Perspectives 2020, she shall help you also enhance our knowledge on business transformation. 
Anuranjita Kumar, Former Head of HR at RBS and Citibank, Author of Colour Matters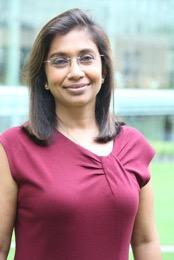 "Keep testing your conviction from time to time, with your intellect as well as emotions to ensure you are on the right path!"
Anuranjita Kumar is a human resource veteran with over twenty-six years of experience and has worked across the globe managing various assignments, including senior human resource roles in Asia, North America, and Europe through her stints at the Royal Bank Of Scotland, and Citibank. She is equipped with first-hand cross-cultural experience as a woman in the global corporate world and has deep-seated knowledge about the working culture and dynamics in various countries. She has a keen interest in issues related to cross-border migration, diversity, and racism. She has written two books. In her second book 'Colour Matters?' she is primarily addressing the issue of racial and color discrimination and in her bestseller book 'Can I Have it all' addresses the opportunities of being a woman in today's life and the need to open oneself to accept these as privileges. Anuranjita believes that dealing with ambiguity is far easier if you learn how to enjoy it. Learn some tips and tricks to better prepare for the present and the future of work at Perspectives 2020. 
Nikhil Arora, Vice President & Managing Director, India, GoDaddy Inc.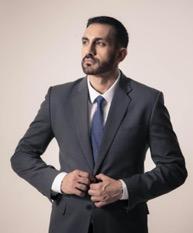 A driven corporate executive who believes in "being missionary first before being a mercenary", Nikhil Arora is always looking for avenues where he can make an impact. In a career spanning over two decades and five countries, Nikhil has led several functions including corporate strategy, business development, marketing, finance and operations for various global entities. He has helped launch several new businesses in his tenure at these organizations, and is deeply passionate about grassroots innovation and giving voice to good ideas – wherever they may come from.  
Nikhil is currently responsible for leading GoDaddy's India business, constantly working towards identifying new growth strategies for entrepreneurs and small businesses in the country. He has taken the world's largest internet domain registrar and web hosting company to new summits. Learn from his great entrepreneurial experience at Perspectives 2020. 
Come for inspiration, leave with the ideas to action!
Meet these leaders and learn from them at Perspectives 2020, brought to you by Skillsoft and SumTotal. Click here to register.