Skilling
Skills of the future
Just as jobs of the future are going to be very different, skills of the future that will enable employees to fit in the roles of the future are also undergoing a sea change. What are these skills of the future?
Build your skills, not your resume.   –Sheryl Sandberg
The COVID-19 pandemic has brought sweeping changes across business and life. Across business especially, surviving through the tough phase has brought to the fore a different skill set that was desired before it hit. Just as jobs of the future are going to be very different, skills of the future that will enable employees to fit in the roles of the future are also undergoing a sea change.
Recruiters and companies alike can no longer depend on those age-old skill sets that they were looking for in prospective candidates and employees. In every industry, a major churn is taking place which calls for a revamped skill set for the post-COVID phase.
What are these skill sets? We spoke to leaders from the hospitality, entertainment, financial, and consulting industries to understand what are some of the skills they think will become important for employees in their respective industries in the future.
Multi-skilled and versatile teams
Jacob Peter, Chief Human Resources Officer at Sterling Holiday Resorts Ltd. shared that COVID-19 has led to a paradigm shift in the hospitality business. Employers will now undoubtedly look for candidates that are adept at multi-tasking and work well under pressure. And most importantly, those adept in creating digital infrastructures and contactless technology features for hotels will have an edge in the job market. The focus will be on multi-skilled and versatile teams.
He added that skills such as Creativity and Designing- from Kitchen to Engineering, Digital Skills in Sales, Reservations, Revenue, IT, and Marketing, Financial Reasoning, AI and Coding for Service Sector, Frugal Marketing Skills, Problem Solving, Crisis Leadership, Communication Skills, and Critical thinking would be in high demand in the future.
Digital, EI, Agility to the fore
Vishalli Dongrie, Partner and Head, People and Change, KPMG in India shared that the pandemic saw a plethora of skills emerge as the bare essentials required to ensure business continuity. These skills are not just driving businesses in the new normal but will also ensure that they sail through future waves of disruption.
She believes the following three skills stand out-
• Digital / Technology Prowess: Skills with respect to data analysis and predictions are becoming more relevant than ever as organizations continue to leverage the power of data to drive their business. 
• Emotional Intelligence: The new normal has seen personal proximities diminishing. Organizations have almost lost human connection within their workforce. Work earlier that would be more dynamic in terms of regular human interactions, collaborations, and networking are now restricted to switching on and switching off. Leaders and managers must channelize their emotional intelligence/quotient to create and sustain a cohesive workforce that is necessary to achieve business results. 
• Nimble footing: Organizations that were quick to adapt to the measures of social distancing and regular disinfection are on a path to recovery. To achieve such adaptability, the organization must have a workforce with the least resistance to change. Agility as a skill may not be sought from potential employees but definitely it could be imparted to the current employees as this will ensure a more resilient workforce that shall be ready to navigate future disruptions.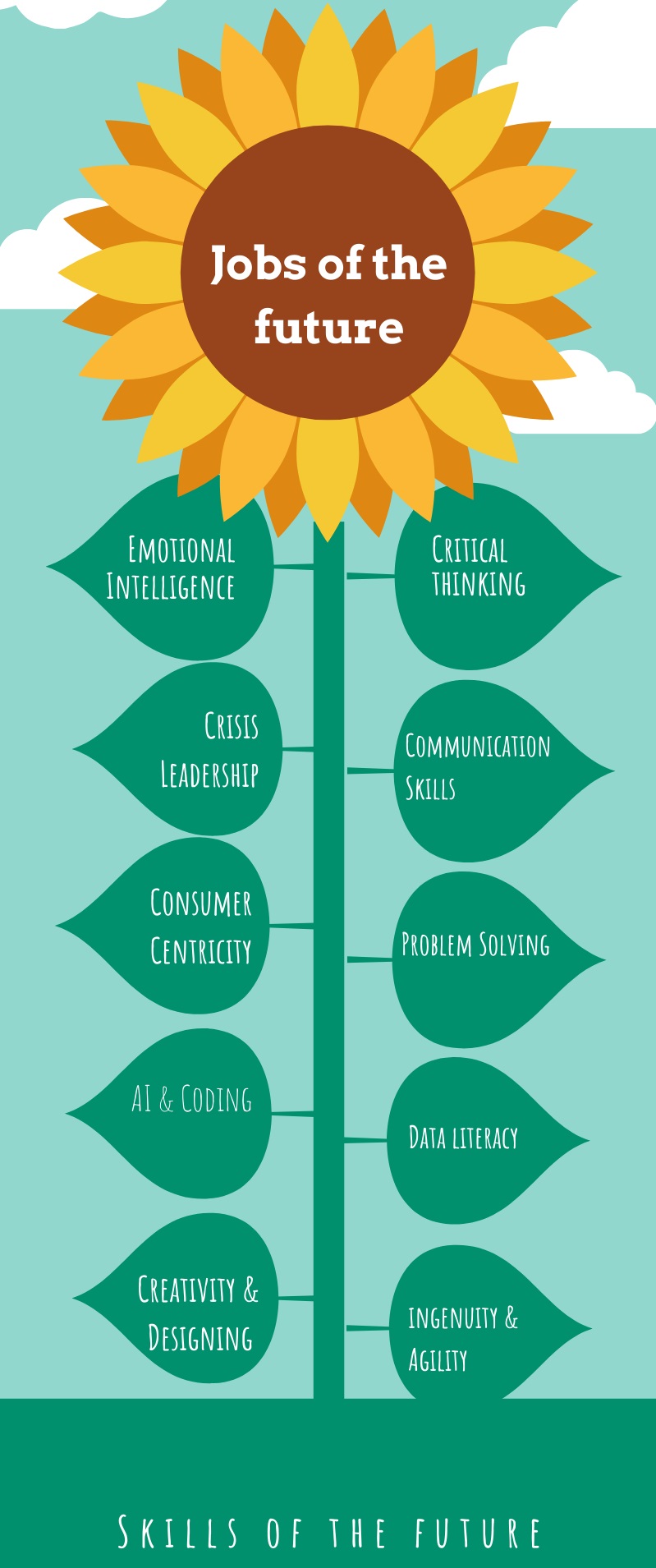 Soft skills as a differentiator
The same sentiment is echoed by Anil Salvi - MD & Group Head, Human Resources, JM Financial, who believes that soft skills and tech-related competencies will be in great demand post-pandemic. 
The soft skills in particular have emerged as the key differentiator, as they help people manage adverse situations, develop an entrepreneurial perspective, work collaboratively, and influence the decision-making process.
Emotional intelligence, critical thinking, flexibility, and adaptability are some skillsets that have gained importance as the pandemic impact has rewritten the criteria to assess employability to a great extent.
The rise of the Super Generalist and the Super Specialist
The New Normal will create an era of Super-specialist and Super-generalists, shared Manu N Wadhwa, CHRO, Sony Pictures Networks India. While Super Generalists possess agility, a learning acumen, and collaboration skills, and virtual leadership, Super Specialists' forte lies in niche skills of consumer awareness, data science, and technology. 
Overall, Manu believes that the skills that will matter in the future are:
• Consumer centricity: Understanding the need for the end consumer to provide custom content offerings, reliance on Big Data to provide unique insights, coupled with in-depth content formats and knowledge.
• Tech savviness and data literacy: Employee comfort with tech tools will be important in a big way, as offices go virtual and organizations rely on Big Data, IoT, robotics, and AI to deliver data, insights, and results. The 2020 India Skills report by Wheebox suggests that prospective employers actively view skills such as data science and analysis, digital marketing, robotics process automation, human-centered design, and compliance. 
• Ingenuity and agility: Agility has truly gained center stage across industries in India – firms that earlier took a staunch stance against work from home formats are now embracing it with wide arms. 
• Critical thinking, leadership and EI: The gig economy will grow post-pandemic, and organizations will have more fluid teams with certain members helming them at different times. It is here that skills such as collaboration, effective leadership, ability to disambiguate information and truth from fake, as well as emotional connect with members will emerge as highly coveted traits.