Strategic HR
HONO's commitment: Understand the problem, create a transformative solution to resolve HR pain points
In an exclusive interaction with People Matters, Mukul Jain, founder and CEO of HR tech company HONO, together with latest big investor Aakash Chaudhry - who will join the HONO board of directors and be actively involved in guiding business operations - open up on their competitive advantage in the fast-evolving HR tech solutions market.
The HR tech start-up market is booming, as organisations seek to address the complex issue of not only managing their employees but transforming them, and attracting talent in the post pandemic working arrangements. 
HR tech company HONO is among those seeking to address the growing demand with its services and solutions. The Gurugram-based startup raised $5 million in Series A funding this May led by leading deep-tech investor Aakash Chaudhry, managing director, Aakash+BYJU's, India, India's largest test-preparation company. HONO achieved two-fold growth during FY22 and now intends to scale the business and their sales vertical, and plan to double their client numbers, with founder and CEO Mukul Jain planning to double client numbers across India, the Middle East, and Southeast Asia such that the HONO platform will support 5 million people in FY23.
In an exclusive interaction with People Matters, Mukul Jain, founder and CEO, HONO, together with latest big investor Aakash Chaudhry - who will join the HONO board of directors and be actively involved in guiding business operations - open up on their competitive advantage in the fast-evolving HR tech solutions market. 
They discuss the opportunities that the new markets hold for the platform, and how they plan to leverage them to their advantage in the coming years.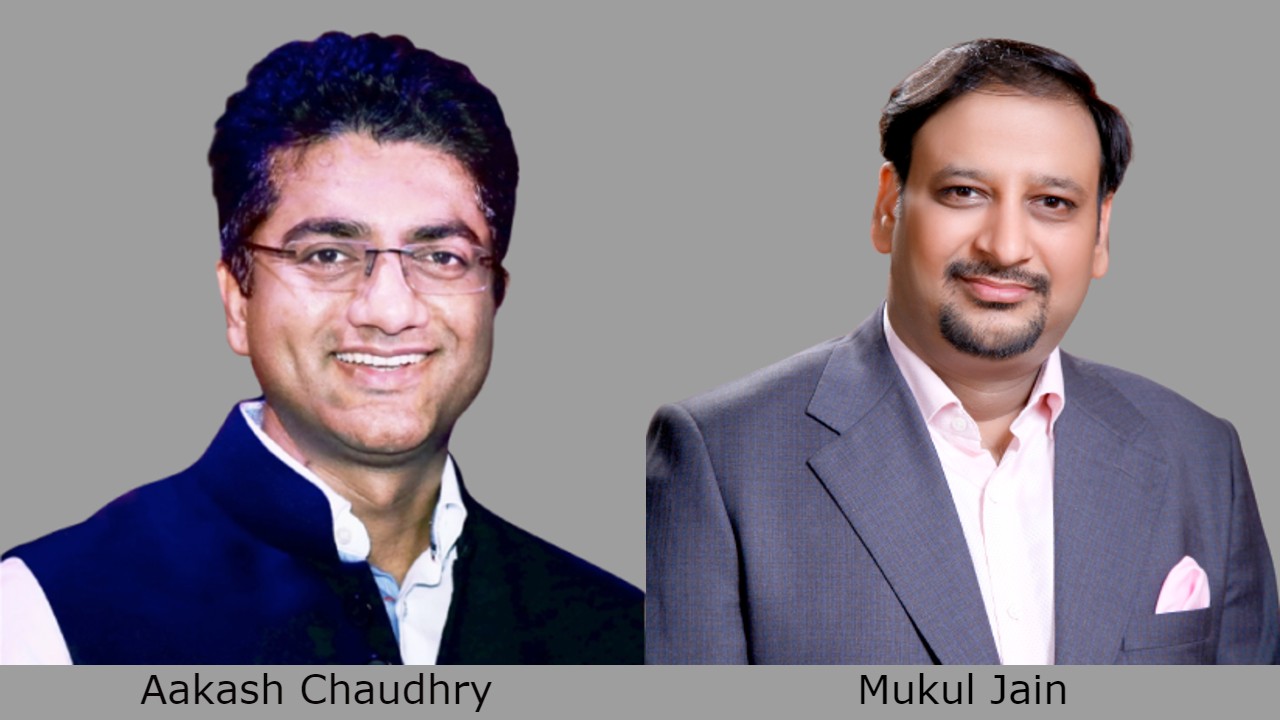 The Sweet Spot
According to Jain and Chaudhry, the SME (small-to-medium enterprise) segment is very ripe for HR tech products and solutions, because there, the decision making is faster and more transparent.
"That's a very, very sweet spot, with up to 30,000, potential clients in that segment alone," says Chaudhry. SMEs, he explains, can change their processes much faster than larger organisations, and their implementation is quicker and less complex.
HONO matches that speed of implementation because the product stack is modular enabling easy implementation at scale without compromising on agility, says Jain.
"The traditional methods of employee engagement are not relevant today. The entire workplace experience has been disrupted and the new workplace decisions cannot be instinct driven anymore. This era demands solutions that help to enable, engage and transform your workplace. It requires AI driven collaborations, engagements and sharp real time insights on employee productivity and satisfaction to maximise talent acquisition, management and retention.  We provide a customised AI enabled HR-Tech Solution stack and a range of HR Services to meet all requirements of the New Age HR.  It is an easy to configure, use and integrate, omnipresent multi-channel digital platform, bringing a new generation Hire to Retain Solutions," he says.
Jain adds, "Our solutions -Enable, Engage and Transform are redefining the future of workplaces. Our Transform Suite, a key HR Enabler, is focussed to deliver workplace transformations via our innovations Hub. We understand the problem and then create an integrated solution on our technology which can resolve that particular pain point," Jain explains. "For example, we have resolved a few cases of Absenteeism Management, wherein our solution detects unplanned absenteeism and automatically schedules replacement so that productivity doesn't fall, without any higher costs for the company and without any human intervention, in an unbiased manner.
In line with the maturity stage of many SMEs, HONO's offerings are also divided into two categories- basic technologies and transformation. "For nearly 60-70% of business houses, their basic needs are not fully met and until that is resolved, one cannot go in for a transformation," Jain says.
Chaudhry elaborates on what this means for the company's growth and direction: "There are many players who still only want to just use features, and there might not be many who are ready for transformation. But there are always some early movers and we are fortunate to work with them and show them the outcome of this kind of progressive HR behaviour. So this represents a great opportunity for HONO to be the leading player in the transformation space."
Investing in the 'Perfect Recipe'
Chaudhry explains why he decided to invest in HONO: he actually began as a client of the company, and was struck by the quality of its product.
"On one side, we had brand names whom we were paying a great deal for and still not getting satisfaction, and on the other side, here was this fairly involved company (HONO) whom we were paying in a very economical manner and which had the potential to grow at scale," he says, about his investment decision.
The platform, according to Chaudhry, already has an amazing suite of features in place and needs only an extra push to take it to the next level.
"When we started interacting with HONO, I could see how good it was in terms of work ethics, understanding the customer needs, translating those needs and pain points into a possible solution," he says.
"For India, there is a need for a very good HR tech company to come out from the country, create a global platform and make a product for the international audience. Those ingredients are clearly visible, and it falls to us to take on the role of a chef, to build this recipe."
The Blue Ocean strategy
HONO isn't the only HR tech company to recognise that gap and opportunity. Competition is heating up as more firms try to seize the market, but that doesn't cause any worry to the HONO founder.
"Most players are coming in with the basics of HR tech enablement. So that obviously is already a crowded market. But for us, we've already progressed past that stage. We intend to focus on the 'blue ocean' and not get bogged down by the 'red ocean'," says Jain.
Describing his plans, Jain says the company is venturing into geographies which have a decent population of potential clients and where companies face similar problems. These are mainly the developing nations, where competition also tends to be lower. At the same time, these markets are in widely differing states of maturity and have widely different practices.
"We intend to help clients in these geographies mature their practices," he says. "In the process we will continue developing and maturing our product to ensure it maintains its differentiation as it is uniquely positioned to drive the dual needs of happiness and productivity in the workplace.
From his perspective, Chaudhry feels that HONO is very open-minded about understanding what stage of HR tech evolution those countries are in, and that enables the company to grasp associated opportunities more effectively.
"Some countries already have basic hygiene, payroll, and HR enablement and are looking for more advanced transformative initiatives on the HR side. Those would be the front-runners for us to build that solution. Meanwhile, on the India front we focus on powering the Indian experience. Eventually, we will bring the transformative solutions we have developed in the other markets back to India as a strong competitor in the local market," he adds.
Jain says the company plans to move into more than 70-80 countries in the next five years.
The challenge is here and now 
The world of work has changed forever, into a hybrid work culture, and there lie both the challenges and the opportunities, according to Jain and Chaudhry.
"It's absolutely a new challenge for the business owners, the CXOs, and other stakeholders. Managing people, their productivity and engagement in a hybrid, forward looking environment is a big concern. As business owners, it is always on our minds that you have your targets, your growth guidelines set out.
"But how do you deliver if your teams are not aligned and not motivated, you're not controlling your costs, attrition is not in your control, and the people aren't engaged enough and trained enough to take up the current and the upcoming challenges. I don't think companies have a chance to advance in their industry if they don't leverage enough of HR technology, the enablement and transformative initiatives that we are trying to put together," says Chaudhry.
He adds that people need to open up and realise that this is not a challenge of the future, it is in the here and now. They need to change their outlook not only towards people management, but also towards using technology as an enabler.
"It's not a job taker, as many people wrongly believe. It is actually a job creator, enabling people to make decisions in a more timely and accurate manner. So, I see a mindset challenge with business owners at both a micro and macro level: we have to open their minds to this perspective, encourage them to experiment until they reach a point where they are confident that the technology works for them," he adds.
On the HR function's end, Jain advises HR to become part of the business team, get into key decision making and understand business problems.
"Only then will they be able to solve those problems. HR is all about people, tech, and business now. Tech is the enabler here which connects business and people, and that's where we come in. The convergence of technology and people needs a considerable amount of research and innovation which we at the HONO world are committing to. HONO's vision is to help the customers accelerate their business. What this really means is that we partner with the clients, help them create winning enterprises, and particularly drive businesses through people - that's the vision," he says.
"HONO actually makes the journey from enablement to engagement to complete transformation. Wherever you are in the value chain we can fit in and help you with the journey of change," Jain adds.