Employee Relations
How do you manage change? Your success depends on it
It is essential to get people involved in experimentation, testing new ideas, and constantly getting their buy-in. KPMG's Mark believes that change leaders should invest "65-70 percent of their time to the change program if they want it to succeed."
The success of any business in the future will depend on how organizations manage change. "It is estimated that 30 percent of CEOs believe they are going to go under a major transformation in three to four years, and they know that they have to take their people with them," articulates Mark Spears, Partner, Global Head of People & Change, KPMG LLP (UK). But today's world brings a lot of complexity, and managing change at such a scope and scale is easier said than done. Several studies surrounding success, rather failures, of change programs elucidate that argument. The success percentages of change management programs are very bleak – only 25 percent according to a Towers Watson study, 30 percent according to McKinsey and Company and 40 percent based on an IBM study.
Getting the people buy-in
The reason for 'failure' cited by organizations is their inability to get the people buy-in to change – a universal buy-in cutting across their workforce spread over geographies and cultures. People need to be involved in the process of transformation since the beginning, and not be asked to adapt to change after a change program has been adopted.
The leadership needs to engage with people as early as possible to ensure that the diversity of challenges and issues are understood and addressed to get that level of buy-in. It is essential to communicate to people on the 'why' aspect of the change process. When people aren't aware of the purpose, there is resistance to adapt to that change.
Experimenting is key for change management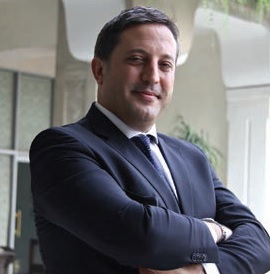 DR. Davide Sola, Professor of Strategy, ESCP Europe London Campus
Organizations need to involve people in the experimentation process during change, rather than telling them to adopt it at the end
The business, industry and the world has changed with millennials. And today we are able to know much more about what triggers the change. Before, we had clues about why people do not change and why people have barriers; now we have more clues that enhance the angle and provide us with insights into this. However, companies have so much to know about and understand, and there is so much of complex information that needs to be simplified, which is a challenge. Change management for many is synonymous with a cultural change or changed mindset. But if you are referring to change management per se in term of an organization or people, 'change' cannot go without understanding where the company wants to go, for profit or non-profit, it doesn't matter.
Usually any company's approach to change management is reactive. And the changes are subsequent to the decisions taken about 'what to change'. But the reality is that any change program comes with an observation as to why we need to change. The problem arises when people ask why we need to change. It is important to get the people involved in the core strategy. And it is essential to show people the problem instead of telling them what to do. If you want your subordinates to solve then don't tell them the solution, even if you have one; give them the problem. People are resilient to change because they fear change, they fear risk. However, if you get people to experiment, to test a new idea, the reality is that it will be a pretty launch and it will work 9 out of 10 times. This works because everybody concentrates on finding a solution without management pressure.
The management itself has to be participative in the area of experiment. Top leaders like to see results and if you involve them in the experiment, the experiment should be very quick. If you need to change a lot of things around the organization, experimenting is very important; this is the first thing. The second thing that you have to do is to discover if the way you are tackling the problem is the right one. You may identify the right problem but the solution you may find might not be the correct one. So it is important to start finding the best solution. It is not sufficient to stay agile, you need to create an environment where that agility is possible.
Managing change: What can organizations do differently?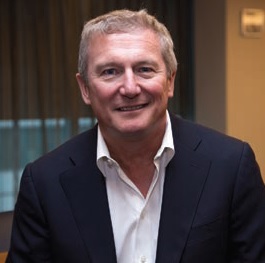 Mark Spears, Partner & Global Head, People & Change, KPMG UK
Here is what organizations can do differently to master change management
The C-suite has now started recognizing that they have to get their people on board to respond to the mega trends that are driving them to transform their businesses. There are a couple of things that organizations have to do differently:
Firstly, most transformation programs today consist of a number of different change projects, out of which, a portfolio of programs are typically cross border or cross divisional. It is crucial to understand the nuances of the different cultures, divisions, geographies, and the nature of the changes that might relate to different change projects that make up a whole portfolio. There has to be clarity regarding the scale of the program, the impact of the program on people, and then create a change strategy that sticks to the purpose of the organization and the different elements of the organization.
Secondly, organizations ignore engaging with the people who get most affected by the change. Most organizations set up teams to develop solutions to meet the needs of the program without involving the people who get affected by change. Once the solutions are developed, the challenge then is of selling the solution to the organization. This is where the problem is because if people haven't been involved, they will resist. Therefore, there is a need to engage with people most impacted by change to make sure that there is an understanding of challenges and issues, cultural constructs, diversity of needs so as to address those challenges and get a level of buy-in.
Thirdly, there is a need to differentiate between change sponsorship and change leadership. Because of the scale and the complexity of the changes, it is vital that the leadership drives the change forward. Leaders need to be investing 65-70 percent of their time to the change program if they want it to succeed. The ability to connect with people and getting the right people to get involved in the program is essential. And that is being able to understand the strategic nature and the capability that is needed to make the changes happen. It is also essential to navigate through an organization's political level to get decisions made and understanding the pace at which change needs to be implemented along with knowing the organization well enough to plan different phases of implementation. That is where change leadership plays a very important part in.
Fourthly, aligning key HR levers to the behaviors desired in the future is also important. This involves aligning PMS to reflect the new behavior, which enables its measurement. A focus on rewarding individual behavior, rather than group behavior is also important. The way people are promoted, recruited and trained are very important levers that influence people behaviors. And lastly, too many transformation programs focus on measuring the quantitative aspect of a program. Very few take a sense of how people are reacting to change. They are not measuring the response of the people to change, they are not measuring buy-ins of people and not really measuring how people are adopting and adapting to the new behaviors, processes and skills required. The dashboard around change management needs to measure output measures for people, not just input measures.
Read part 1 of the NHRDN Special here
Read part 2 of the NHRDN Special here
Read part 4 of the NHRDN Special here
Read part 5 of the NHRDN Special here