Strategic HR
How to thrive in the new world of work
Global talent and business leaders came together to have an insightful discussion on how to manage the changing, unpredictable and dynamic workforce in the new workplace environment on the second day of Talent Tech Evolve 2018. Here are few highlights from the panel discussion
Automation, technology, digitization, globalization and even demographic shifts like multiculturalism, longevity, advances in fertility and the evolving gig economy are some of the key elements impacting the future of work. Current trends like these could lead to a total loss of 7.1 million jobs by 2020 — two-thirds of which are concentrated in routine white-collar functions, such as office and administrative roles, as revealed by a report by the World Economic Forum.
To discuss the impact of these trends and the challenges of managing the emerging workforce, panelists like Jacob Jacob, Group CHRO, Columbia Asia Healthcare, Sarah Hassan, Director HR Hong Kong, Macau & RHQ, Philip Morris International, Dr. Shalini Lal, Founder, Infinity OD. Innovation and Change, Syed Ali, Global HR Director, Global Fashion Group had an in-depth discussion which was moderated by Puneet Swani, Talent & Rewards Business Leader, Mercer (Chair). Here are some highlights:
As technological, social and cultural disruptions continue to impact jobs and skills, Puneet Swani shared few questions which the HR leaders, business leaders, and employees need to address: Business leaders: How can we build for an unknown future? HR leaders: How can we attract and retain tomorrow's workforce? Employees: What does career success mean in today's world? Based on these questions there are three focus areas for each of these stakeholders:
Business leaders
Strategy


Capabilities


Leadership and culture
HR
Talent management


EVP and Total rewards


Engagement and empowerment
Employees
Career aspirations


Work and life demands


Savings and retirement
What does thriving mean for employees in this new world of work?
To understand the needs of the future workforce and be able to better manage them, it is imperative for the organizations to know what thriving means for employees in this new world of work. Only then will they be able to attract, retain and engage the new workforce. For instance, Mercer's research highlights career and development opportunities and strategic workforce planning as key areas that make a difference in the lives of the employees of today. Once the areas that matter to the workforce as a whole and individuals as unique personalities are identified, organizations can look forward to thriving in the future. This shows that to be better prepared for the future the focus needs to be not just on thriving organizations, but also on thriving workforce and individuals. Therefore, more diverse and adaptive processes have to designed and the focus has to be inclusivity, growth and even matters like health and well-being. As companies and HRs look into changing their talents people strategy, value proposition and work environment, data will play a huge role.
"Technology has been able to do the work which was considered not easy to automate - faster than people anticipated. And it's challenging the white collar jobs. Future will emerge in ways we can't quite predict. We know there will be big shifts, but we need to work well before these changes hit the road," said Dr.Shalini Lal, Founder, Infinity OD, Innovation and Change
What are some critical skills defining future of work?
As there remains confusion about the emerging roles and skills, the challenge lies in identifying the key skills to look for in the workforce. Dr.Shalini Lal suggests that focusing on certain skills like empathy and creativity will be beneficial in the case of uncertainty, as demands for these skills is inevitable. While doing competency mapping for assessment and development, the shift has to be made from knowledge and skills to capabilities. Jacob believes that flexibility is going to define the workforce of the future. As roles are continuously evolving, the employee's ability to customize and take on a new role and adapt to new activities will ensure his/her success. He further added that the emotional connection a leader has with its team would be a defining factor when it comes to retention.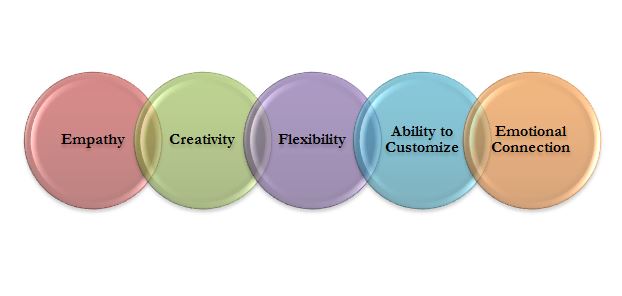 How to lead a smooth transition towards innovation?
While introducing a change, resistance is often seen as a major obstacle. Sarah Hassan, Director HR Hong Kong, Macau & RHQ discussed the transparency and inclusivity of key HR strategies that led to enhanced employee engagement and insightful decision making at Philip Morris International. At more traditional workplaces when someone is bringing in transformation or working towards innovation, its best to give them the freedom to work in their style, said Syed Ali, Global HR Director, Global Fashion Group.
As put beautifully by Syed Ali the role of HR can never die, with changing time and needs it evolves. The way work is being done and managed will change and continue to change, but with better preparedness and a business, mindset HR can continue to build their credibility and make a difference. And this holds true for professionals across industries and geographies.