Strategic HR
Looking back: What these four companies learned in the year 2017
With 2018 just around the corner, its time to look back and take cues from the top learnings of these organizations.
Wow, we just can't believe its 2018 already. To mark this year end, People Matters brings you the voices of the leaders across industries to share the top talent trends that they saw emerging as a priority within their organizations and the industries.
Skilling emerged as the imperative
to reinvent and disrupt: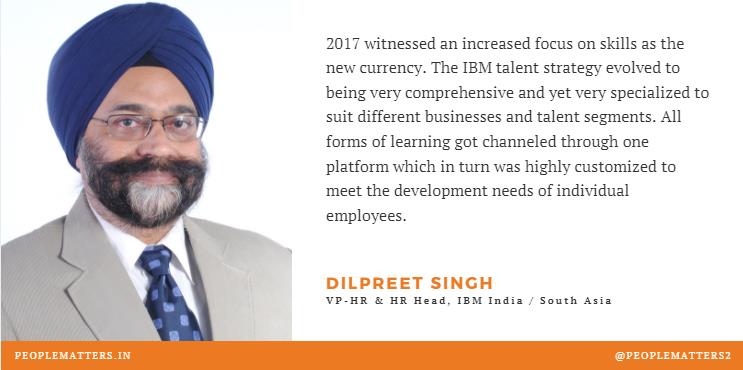 India has seen an ever-growing number of millennials entering the workforce. As the IT industry is continuously evolving, it is critical to help these young professionals in upskillingand contribute to the larger economy. At IBM, we are dedicated to empowering the youth with the necessary skills to be in sync with the digital movement. In 2017, we have witnessed an emergence in skills across cybersecurity, design thinking, data science, mobile development, network operations and project management. We witnessed an increased focus on skills as the new currency. The IBM talent strategy evolved to being very comprehensive and yet very specialized to suit different businesses and talent segments. All forms of learning got channeled through one platform which in turn was highly customized to meet the development needs of individual employees.
- Dilpreet Singh, VP-HR & HR Head, IBM India/South Asia
The era of Polyglot: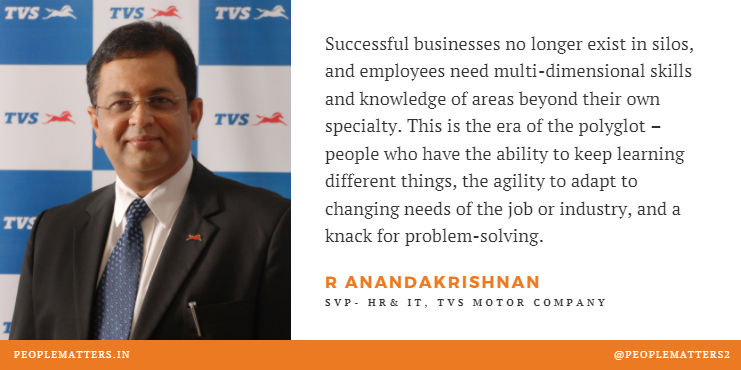 A year ago, we had said that skill gap was a major concern for the manufacturing sector. That harsh reality continues in 2017 as manufacturing is still not a sector of choice for people entering the country's workforce, with most of them gravitating to traditional domains such as finance, banking, real estate and information technology. Thus, we have witnessed a growing gap between jobs available and the availability of the right people for those jobs. Out of the 30 lakh fresh graduates that enter the Indian job market, only about 16% are considered employable.
In 2017, we continued to integrate the latest industry best practices with the current education system, to develop the skills of both students and educators, and help create a more industry-ready workforce.

Something we have learned, not just in 2017, but over time, is that domain specialization has its limitations. Successful businesses no longer exist in silos, and employees need multi-dimensional skills and knowledge of areas beyond their own specialty. This is the era of the polyglot – people who have the ability to keep learning different things, the agility to adapt to changing needs of the job or industry, and a knack for problem-solving. We have seen this in our own Company as well, where every employee is needed to possess collaborative skills, and the ability to handle different tasks.
- R. Anandkrishnan, SVP-HR & IT TVS Company

Diversity doesn't stick without inclusion:

2017 was a momentous year for Adobe, especially for our Diversity and Inclusion agenda. We identified the pay inconsistencies that existed within our system and undertook corrective measures to achieve parity. Discussions on Diversity and Inclusion are now moving beyond gender, touching nuances like mental and emotional wellbeing, unconscious biases, etc. Empathy continues to stand at the core of Adobe's Employee Experience initiatives, integrating business performance seamlessly with the overall wellbeing of the workforce. 50% of Indian office workers identify cutting-edge technology as the most encouraging workplace amenity. With our responsive HR at a finger touch, we at Adobe continue to engage and enhance our employee experience making it more relevant and value-driven. This is helping us build an innovative and creative workplace for all.
- Abdul Jaleel, VP- Employee Experience, Adobe
Employees own their career: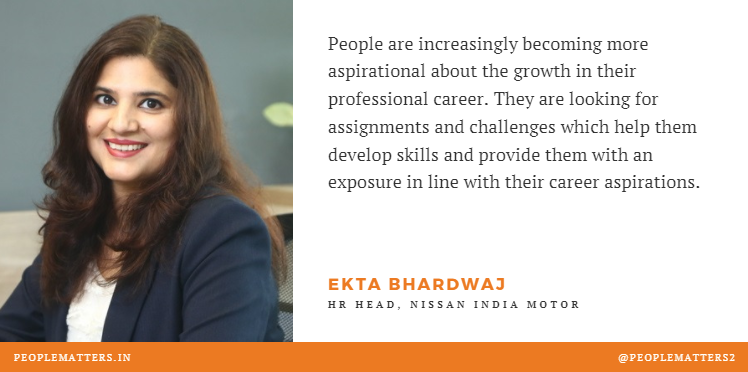 2017 has been an exciting year, with many significant changes taking place in the auto sector, especially the entry of some new players in the Indian auto market, and the exit of an established one. We stayed alert and attuned to these transitions, and at the same time were dynamic to leverage the emerging opportunities for attracting talent. While we have been able to keep our talent intact without losing any key resources to new opportunities created by the competition, at the same time we were proactive in attracting the best available talent in the market for some of our key positions.
People are increasingly becoming more aspirational about the growth in their professional career. They are looking for assignments and challenges which help them develop skills and provide them with exposure in line with their career aspirations. At Nissan, we are constantly looking at creating stimulating opportunities for our employees through cross-functional assignments locally as well as internationally. Apart from growth opportunities, nurturing and strengthening a positive and healthy organizational culture is becoming critical. While remuneration and location continue to play a key role in decision making, employees today are paying a lot of emphasis on the organization culture as well before deciding to choose an organization over another.
- Ekta Bhardwaj- HR Head, Nissan India Motor Pvt. Ltd.