Strategic HR
Master these 14 critical HR skills to lead with innovation, empathy, and foresight
In a dynamic world that is constantly changing, there are some critical skills that will be relevant in the times to come and HR leaders must inculcate them.
In an era defined by rapid technological advancements, evolving workforce dynamics, and unprecedented global challenges, human resources (HR) leaders find themselves at the helm of a transformational journey. The role of HR has transcended traditional administrative functions to become a strategic force shaping organisational success. As businesses continue to navigate new challenges, HR professionals are increasingly called upon to master a new set of skills that extend beyond the confines of their traditional roles. In this ever-evolving landscape, where agility and adaptability are paramount, HR leaders are presented with the opportunity to lead with innovation, empathy, and foresight.
Two HR leaders Amit Chincholikar - CHRO, Yokohama Off-Highway Tires; and Vijay, HR, Max Healthcare delve into the pivotal skills that HR leaders should prioritise in their pursuit of driving organisational growth and nurturing a resilient, engaged workforce ready to thrive in the challenges of tomorrow.
Emotional intelligence: Emotional Intelligence, or EQ, refers to how we relate emotionally to people. A high EQ shows you can relate to your own and your stakeholders' emotions and respond accordingly.
Complex problem-solving: Employers often find humanities students are better at solving problems. This relates to creativity, and to how we process factors, such as conversion and argumentative dialogue, into our reactions.
Visualising data: With so much information and data flowing around, it is important to connect the dots, and gain perspective. Visualizing data is a key skill in the times to come.
Creativity and soft skills: Soft skills, such as creativity, are also essential and in demand. Gone are the days when business and creativity didn't mix. Now, everyone wants the free-thinking creative force on their team to be able to look at problems in new, unique ways to solve them with fresh perspectives.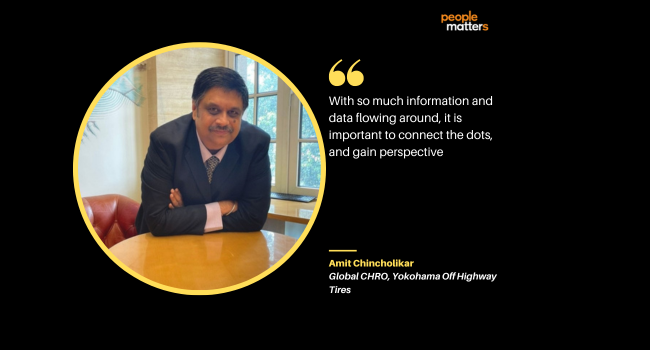 Cognitive flexibility: This one doesn't refer to your gymnastic prowess, but rather the ability to tailor a conversational approach to the people you interact with. In other words, do you know how to speak and conduct yourself differently with the CEO than with the sales team? Do you customise your sales approach to each client? This is a seldom discussed, yet very critical skill.
Negotiation: Negotiation is an important skill for managers and employees and is the greatest indicator of agility, flexibility, and adaptability in the times to come. It also depends on and significantly sharpens communication and debating skills.
Empathy: The ability to work closely with varied stakeholders by recognising their situations and responding accordingly is critical and requires differential skills in the times to come.
Strategic thinking: HR leaders should analyse long-term organisational goals and align HR practices accordingly. For instance, they could design a talent acquisition strategy that anticipates future skill requirements.
Diversity, Equity, and Inclusion (DEI): HR should foster a diverse and inclusive workplace. An example would be implementing bias-free recruitment practices to attract a wider range of candidates.
Change management: HR leaders play a crucial role during organisational changes. They could guide employees through a company merger, ensuring a smooth transition and minimal disruption.
HR technology: Utilising technology like AI-driven analytics for talent management can help HR leaders make informed decisions on workforce development and performance improvement.
Strategic workforce planning: HR should forecast future workforce needs. For instance, they might identify skills gaps and plan training programs to address them proactively.
Emotional intelligence: HR leaders should empathise and connect with employees. They could help resolve conflicts or provide support during stressful times, enhancing overall well-being.
Employer branding: HR can shape the organisation's image to attract top talent. By promoting a positive work culture online, they can draw in potential candidates who resonate with the brand.