Strategic HR
Meeting business priorities in a hybrid world
In the opening keynote at SAP HR Connect 2021, Prashant Tripathy, Managing Director & CEO at Max Life Insurance, shared his thoughts on the nuances of achieving business goals through a progressive employee experience tailored for a hybrid world.
In a fully tech-enabled future state, business priorities are changing. The CEO's concern remains real-time performance, outcome based performance, hyper productivity, agility, and flexibility. And it's a given that employee experience needs to be redesigned to meet these asks. So how do we meet business priorities in a hybrid world?
In the opening keynote at SAP HR Connect 2021, Prashant Tripathy, Managing Director & CEO at Max Life Insurance, shared his thoughts on the nuances of achieving business goals of hyper productivity, agility, and flexibility through a progressive employee experience tailored for a hybrid world.
Key learnings from 2020
Before sharing how Max Life Insurance is working on balancing a very rapid growth as well as becoming a great place to work, Prashant touched upon some of the trends and key learnings from 2020. 
Before 2020, the company had no policy around working from home and people came to office every day. Thus the lockdown brought about a big change that had to be managed.
It became clear that true digitization actually began with the pandemic-earlier it was a fad for every CEO to say that the organization is on a digital journey. Also, it became clear that delivering on business outcomes and remaining a great place to work has become more challenging. It is not as easy as it was before COVID hit. Now the entire paradigm has shifted.
Another big trend that has emerged is that we are now competing for talent on a global level. There are people who can work from any location serving any market and that flexibility never existed before. Earlier geography created entry or exit barriers but now those barriers are gone. And hence becoming a great employer is becoming even more important because now you are competing with just everyone. 
One thing that has become clear is that a complete physical setup is out of the picture. Differentiating on flexibility for employees has become important because if you don't provide what they are looking for, they will shift to competitors. So job market competitiveness has intensified, putting a lot of pressure on organizations to be flexible. 
That has led to the physical world becoming phygital-which means how well you bring digital and interface it with human beings and the physical setup. All of us will have to strike a balance between physical and digital that will work for us. And it will be different for different industries and organizations. All companies will have to strike their own balance.
Within that, the culture, values, and purpose that anchored and bound the organization together to create a strategy that could align its people to deliver-maintaining that culture when people are working from home or remotely has become extremely challenging.
While there's a lot of debate going on with certain companies allowing employees to work from home all the time, unless thought through, this flexibility could impede the ability to build a common culture. 
Also, another trend is that supervision is passé and if you are not careful, a supervisory layer can create havoc in the organization by shifting the balance from discussions or brainstorming to mere reviews. Hence engaging with employees has become a challenge. 
Work life balance has also gone for a toss. Also, productivity in working cross functionally in a physical setup has gone down. It has become more complex and in that setup, existing, surviving, growing is facing new challenges. 
How Max Life Insurance is meeting business priorities in a hybrid world
Despite all the challenges mentioned ahead, Max Life Insurance was able to clock in remarkable growth last year because it created a unified purpose to maintain equilibrium between employee centricity, employee morale with the expected business outcomes.
The lockdown forced the company to come together with the purpose to differentiate itself at this important time. It launched a special program called 'mission possible' which was to survive against the adversity brought upon by the pandemic. It focused on listening programs, engagement programs, and devising a simplified way to operate in a digital setup.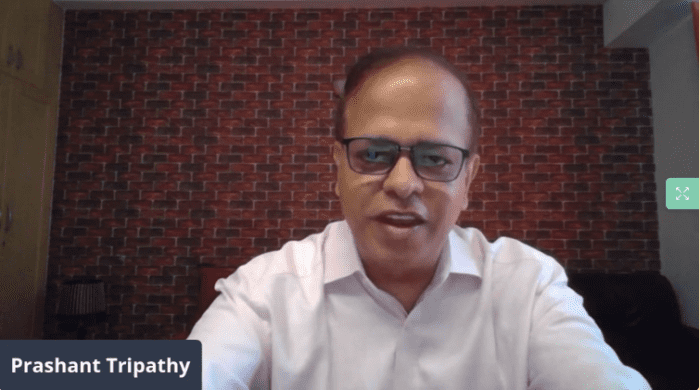 The need to listen has multiplied many times- hence the firm has started spending time every week on talking to people, understanding their problems, and solving them. Pulses surveys are run every two months and are quickly addressed. 
A huge investment in technology has been made to enable the sales function, setting work from home infrastructure, and designing a world class hybrid workplace for the 2000+ head office staff, which will get functional by January. 
People communication is another focus area. The company is also trying to cut down on meetings as they can eat into lot of productive time. Hence the company has set up 1-2 pm everyday as do not disturb time for people. And people are also discouraged from making any calls during that time. The firm is also contemplating off-meeting days so that people can prioritize work.
Max Life Insurance also realizes that it cannot have a fully digital setup; hence it is slowly embarking on the journey of getting people for some days in office. Maintaining a great culture and value system needs human face to face interaction- hence the firm can't be completely digital. However it will be mindful and encourage people to go back briefly, keeping in mind their needs and limitations. 
Ultimately, from a business perspective, human touch is required, but more than that, what is required is for organization to continue to inspire people to deliver business outcomes, continue to align people on the strategy piece and ensuring that there is always a common thread which ties the entire workforce together to the outcomes it is trying to achieve. That thread was very strong in the physical world, but in the current setup, we are all learning.