Entrepreneurship
Grooming the HR person before the inevitable scale up
HR is an important touch point and glue for a company that is busting at its seams during the scale up process. Mrigank Tripathi, Founder-CEO at Qustn Technologies, shares his approach to HR in this anecdote.
This anecdote is a part of a series from the People Matters June cover: Travails of Team building. The story focuses on learning the first principles of attracting and enabling the core team from entrepreneurs. Read it in two parts Travails of team building: Learning from startups and Travails of team building: Enabling, not retaining.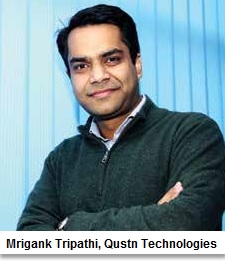 To my mind, the HR person needs to be there from day 1 as part of CEO, CTO or the founder. We hired an HR person when we were starting, but her role was limited only to recruiting, which happened to be more of a transactional role. But as time went by and while she was going about her work nicely, she gained my trust. I told her that if she really wants to stick around, then she should extend her portfolio and look at larger strategic roles of developing and growing people. And currently, I am coaching her and my job is to get the best out of her. I am expecting her to coach the organization on my behalf, because sooner or later, I might not have the time to. Together, we are now organizing engagement and learning activities and recognition programs.She reaches out to me or my cofounder when she needs help. In her day to day role, she keeps looking at activities to ensure people are motivated, helping them grow. We are using a fairly simple system – we are a 35 people strong company as of now. At this scale, it is possible for us to teach her so that she will be able to handle 100 or 200 people on her own.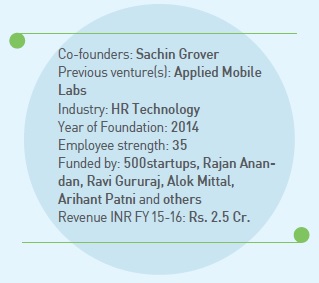 And that is why getting an HR person at the start helps. If not today, then tomorrow we would have needed an HR because we would have scaled up. It is good to have a person who understands the cultural DNA of the company and is a part of the organization since the start.When you are scaling up, it is important to keep the culture intact. And for employees, a very important touch point is HR. It is the HR person who also engages employees. An HR leader plays the role of a glue when the company is growing and it is very important for her to perform that role well. Since it is difficult for me to have a direct touchpoint with all the people once the company grows, she will play that role of a custodian.